Apparently we helped generate more Coach of the Year nominations than they have ever received. Nice job Anarchists! – ed
Sail1Design has been lucky to be part of some great moments over the years, mostly when we do our job, and take part in recognizing the very foundation of our sport: youth, high school, college, and one-design sailors. Reading nomination letters, hearing from our community about unsung heroes, sharing in the joy of the winners…… makes the whole Sail1Design project, now 


12+ years in the making, more than worth it. Thanks to Sailing Anarchy for sponsoring this award and being a great steward of our sport of sailing over the years!! People this year definitely did speak their mind!
Remember, for Coach of the Year, we only choose candidates from nomination letters sent in, so we sit back, wait, and take what we get. This year, we were faced (again) with a record number of nominations, and a very deserving list of finalists. It was difficult to narrow this deserving field. Not easy.
After going back and forth, noting two candidates received more than one nomination letter, we settled on one, whose sheer number of nominations, along with their content, finally overwhelmed and impressed us. There were several important themes found in the winner's nomination letters (dedication, knowledge, energy) but the one that really got us was how many of the letters used the word "family." This year, the Sailing Anarchy/S1D Coach of the Year Award goes to John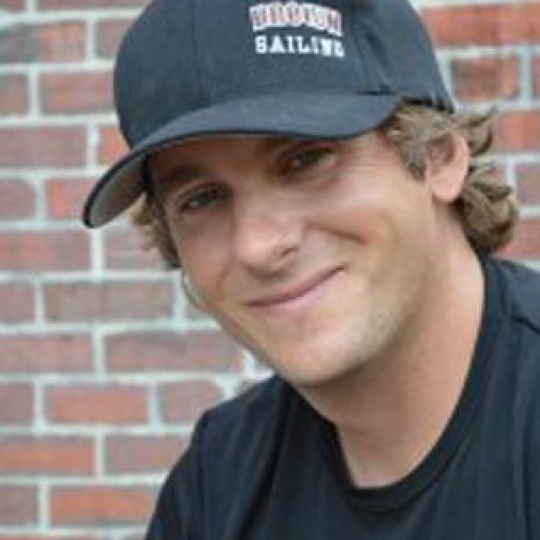 Mollicone.
Coach John wasn't chosen from just one nomination letter: he received an incredible ten submissions!! Here's an excerpt from one testimonial: I am writing in order to nominate my coach, John Mollicone, for the Sailing Anarchy/S1D Coach of the Year Award. John's personal sailing accomplishments precede him, so I will focus on his tireless effort and devotion to the Brown University Sailing program. John is coming up on 20 years as the head coach at Brown, and his service to the team is impossible to measure.
With resilience, John has led the team through the highest of highs (like last year's Women's National Championship victory) to the lowest of lows (like the fire that burnt down Brown's Edgewood Yacht Club and forced the team to live out of a trailer for years).
Along the way, there is one unshakeable force: John's absolute devotion and love for Brown Sailing and each and every sailor who has the pleasure of being coached by him. When the 2020 Spring Season was cut short due to the spread of coronavirus, the sailors, especially the seniors, were absolutely devastated. John, too, was devastated.
But he behaved like the best of leaders: with kindness, with passion, and with a deep and sincere concern for how we were and how we were working through the loss of a season that we had worked so hard toward.