Posts Tagged 'wild oats xi'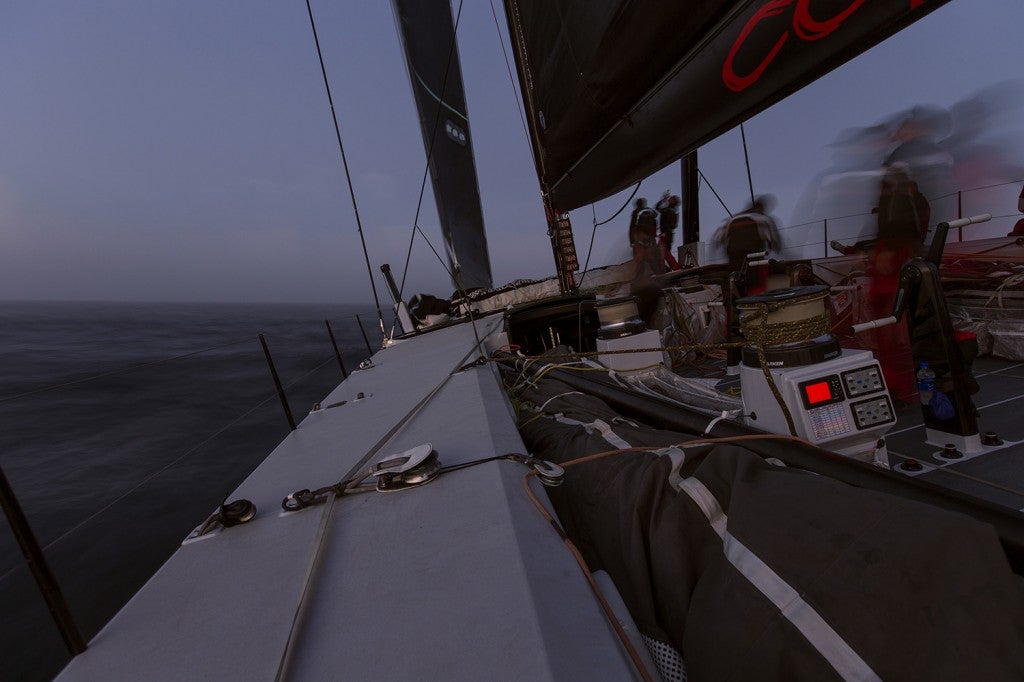 Wild Oats XI is on fire in the light breeze off the SE tip of Oz; she's a good 20 NM ahead of Comanche as they enter the Bass Strait at sunrise.  With building breeze and a free direction (and with Jimmy Spithill on the American boat), don't count 'em out just yet, and don't forget about the other monsters well to the West in potentially much better conditions; here's a great Morning Report from the Sydney-Hobart radio team including some info from Comanche navigator Stan Honey.  There's only one place on the web to get all the latest info in one spot; hit the thread. Andrea Francolini photo.
UPDATE: Here's a hearty SA shoutout to the boys on ADA (Assistance Dogs of Australia) Celestial, the Rogers 46 currently leading all handicap categories overall, and a crew which includes at least one On-The-Water Anarchy past staffer and OG Anarchist.  Get 'em, dingo!  A few boats have withdrawn, including the Perpetual Loyal 100'er, which claimed delaminating bow sections for the stop.
December 26th, 2014 by admin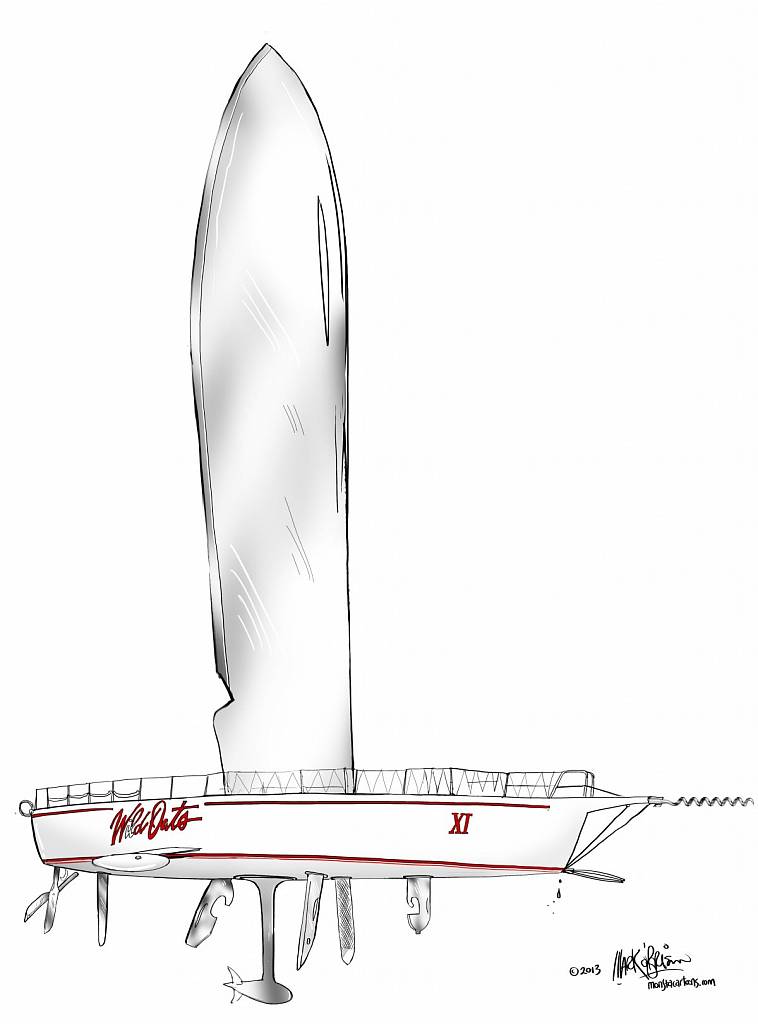 Mark O' Brien put his Monstacartoon pen to the Wild Oats XI appendage package, and as usual, it's awesome.  Wanna buy a print of any of his work, or a cartoon of your own boat?  Hit him up here!  Credit to the great composer Kurt Weill (via Louis Armstrong here).  And get in the Sydney Hobart thread to post your own predictions for the race, and win brand new SA swag, and don't forget our McConaghy Boats-sponsored coverage of the 69th Sydney Hobart Race, coming at you live from Oz in just a few days.  Like McC's Facebook Page now, or you might well miss something….
December 19th, 2013 by admin