Posts Tagged 'volvo ocean race'
We're stoked to see so many long time SA contributors rounding out both the in-house and on-board media spots for the upcoming Volvo; here's a spectacular look at Rob Salthouse at the helm of the Vestas Wind during their qualifier from Irish photographer and OBR Brian Carlin, who's got more in-board reporting miles than anyone on the planet over the past year.  Great work and a nice taste of things to come.
September 11th, 2014 by admin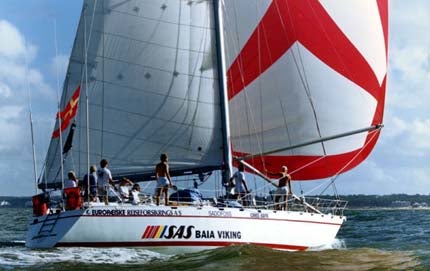 Sailing Anarchy only logs about 30,000 readers annually from beautiful Denmark, but we do love our Scandinavian friends – and one of them took issue with our Vestas Wind story yesterday. 
Dear Sir:
I would like to draw your attention to a small error.  You reported yesterday that the Vestas Wind boat is the "the first-ever Danish-flagged Volvo entry", but this is not true.  SAS BAIA VIKING, a Kjaerulff  50, competed in the '85/86′ Whitbread with skipper Jesper Norsk.
While we were technically correct (and mostly due to the handicap vs. box rule situation, we have always felt as though the Volvo Ocean Race was more of a descendent of the Whitbread than the same race),  our new friend Niels is certainly correct to point out the Danish history in this race; one boat, the smallest in that year's Whitbread, and it crossed the line last.  We hope and expect the Vestas Wind team to do quite a bit better…
The full story is here in "BaadMagasinet", including links and time stamps from the archived movie of the '85 race.
August 28th, 2014 by admin
We first got to know Chris Branning when he was barely out of diapers as part of Disney's Morning Light program, and as a former shipmate of Mr. Clean (poor kid – ed)), and as he's gone from grommet to sought-after offshore navigator to helicopter rescue pilot, we've seen what an incredible young man he has become. And when Charlie and Mark from Team Alvimedica brought him aboard their Volvo 65 during tryouts, we were extremely excited to see it – and not for Branning's sake.
We see the US-skippered Alvimedica as having a genuine chance of really impacting the sport's perception here in America, and Branning would make that about a hundred times easier.  Branning is the anti-yachtie.  He's soft-spoken but extremely bright, wears his heart on his sleeve, is tall and good-looking without being intimidating, and he just oozes honesty and character.  In other words, he's a media dream.  Add to that the fact that his job as pilot of a USCG Search-and-Rescue chopper makes him one of the only human beings on Earth that this divided America unanimously loves; the most ignorant redneck fisherman on the Florida panhandle is just as much of a fan of USCG rescue pilots as a Wall Street investment banker sailing his Concordia out of the NYYC.
Which makes this video all that more poignant, because no matter how much we wish it was, is isn't a crew profile.  Rather, longtime SA videographer and now VOR moviemaker Sam Greenfield put this movie together to show us that best intentions are not always enough, and that life can sometimes get in the way of the perfect opportunity; thanks to his demanding job saving lives, Branning will be watching this VOR from afar.
As you'd expect from a guy of his character, Branning is still 100% supportive of his friends, and he sent a few words over to share his thoughts on what they've done:
"I think it will take years before what the sailing world realizes what Mark and Charlie have done. For sailing to progress as a commercially viable sport, to compete against the mainstream sports especially in the USA, the process of fund sourcing had to shift. Sailing doesn't need another watch captain, skipper, rigger, or trimmer; though we greatly appreciate the talents of those roles. Sailing needs "board-room" sailors. Educated, professional sailors who can take off the foul weather gear, put on a suit and walk into the board room to pitch, present, argue, defend, convince, cajole, and earn the money to go sailing at the highest level. That is what our sport needs. Few people can fathom the amount of work and risk that takes.  Charlie and Mark, in their mid-twenties, did just that.
"They brought another boat to the starting line of the Volvo Ocean Race, and in the process, they paved the path for younger sailors to do the same.  Did they change the sport forever?  It's too early to know that.  But they did something no one has ever done here, and I salute them for it."
August 27th, 2014 by admin
As we told you when we first broke the world-exclusive news about Chris Nicholson's VOR Entry last month, we expect a shit-kicking team aboard Team Vestas Wind, and we're getting one. As the team puts their sparkling new VOD65 (in its sponsored livery, above) through its sea trials on the UK's South Coast and gets to know it inside and out, familiar names are bubbling up the list.
Nico first knocked off the shore boss spot, with Neil Cox able to fill that role better than perhaps anyone else alive. Nico then killed two birds with one stone: Danish title sponsor Vestas means a few Danish sailors need to be aboard for the first-ever Danish-flagged Volvo entry, and Dane match racers (and recently, Extreme 40 sailors) Peter Vibroe and Nicolai Sehested got the nod.  They're also both under 30, which covers that problem too.
A good look at the videos and Facebook photos of several sailors reveal three more names, every one of them a rock star: Rob Salthouse, Wouter (The Router) Verbraak, and Tony Rae all showed up on the boat in the past days.  While none are confirmed as crew just yet, with barely a month to go before the start of the race, there won't be much trying out.  As if those guys need to.
Just 5 weeks left, boys and girls.  Let's get that party started.
August 27th, 2014 by admin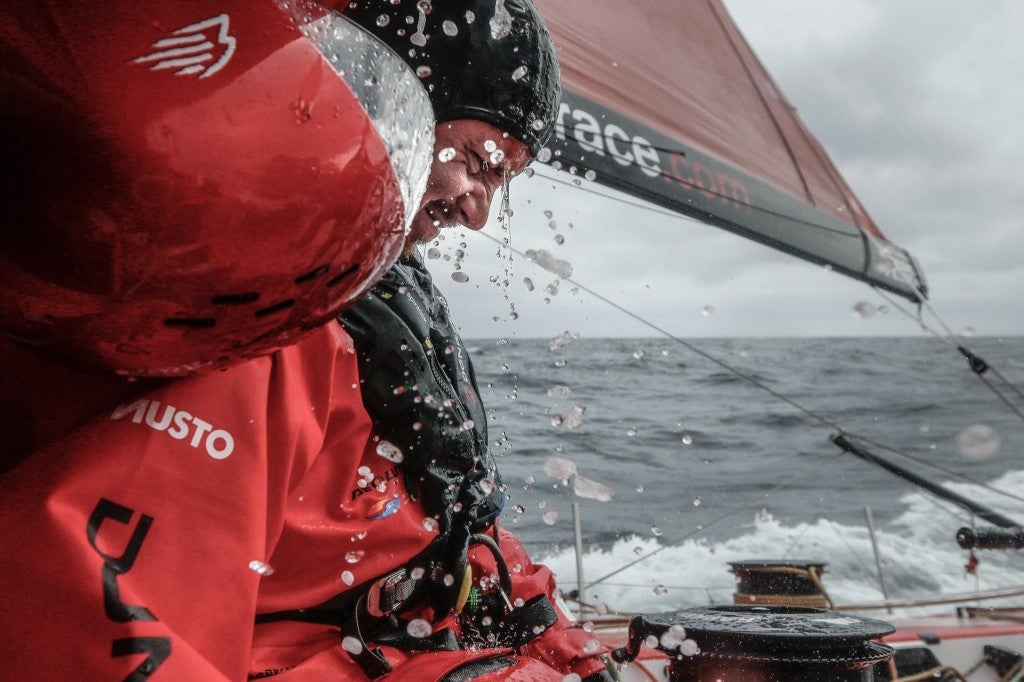 Unlike the vast majority of the world's sailing editors, we stay away from re-printing press releases and mass e-mails.  After all, we're not lazy piles of crap.  But on a rare occasion, one of 'em is so good that we have no choice.  Such is the report we got from Team Dongfeng yesterday from the Round Britain & Ireland Race; rather than the wooden and self-serving PR we got used to over the course of the last race, this thing is honest, painful, and brings the fans to the boat, rather than the boat to the fans.  Check it, and watch 'em on Facebook.  Ironic title from one of the last real storytellers of rap.
Today we broke a sail.
Today our entire comms system went down.
Today we were in 3rd place and dropped to 4th.
Today we have decided that life onboard is not always easy.
In fact, today, it is really quite complicated.
First email from the Volvo Ocean 65 'Dongfeng' boat early this morning reported:
"Difficult conditions last night and this morning. 30 knots. Life onboard complicated. Problems with onboard media system. Difficult conditions to troubleshoot, chances of success no more than 50%."
Followed by an email from Team Director, Bruno Dubois:
"Just got a call from the boat. We've broken a sail, it's split and completely unusable. Probably doesn't make any difference in terms of sailing tactics, but not ideal. The media system doesn't work anymore – they're fighting to get it back to send pictures and videos. The boat is full of water in the back… One of our Chinese guys is not really in good shape. Team, I'm sure you realise this but it's quite rough for the people and the equipment out there."
Twenty-four hours into the 1,800 mile Round Britain & Ireland Race and the pace has been fast and furious. Starting from The Solent in the south, Dongfeng was parallel with Aberdeen in the north of Scotland covering 500 miles by 0900 BST this morning. But with speed, and the weather systems that deliver the strength to propel the boats fast, so comes the potential for damage; and the North Sea delivered boat breaking conditions last night in strong winds and steep seas forcing three competitors to retire, including sailing legend Sir Robin Knox-Johnston who is living proof age has no limits! [other than the limit that he got his ass kicked and retired -ed]. In the early hours of this morning the team's Fractional Code 0 ripped, rendering it unusable forcing the team to switch to the large jib – not the optimum sail for the conditions.
A brief phone call with Dubois, Skipper Charles Caudrelier elaborated further on the difficulties onboard. "We are on J1 and, for sure, losing some ground against the others. We are missing Pascal [Bidegorry, who got his finger sliced open and took stitches aboard] for the manoeuvres and with a reduced team we are a little bit slow in the transitions. We made a small mistake while sailing along the coast yesterday and we lost touch with the two leaders. Good news is team spirit is still in tact despite difficulties."
Dongfeng Race Team is one of the five Volvo Ocean 65s currently flying around Britain and Ireland at a speed of 23 knots [45/KPH]. Ian Walker's Abu Dhabi Ocean Racing is leading ahead of Team Campos who have pulled out a 20-mile lead over Dongfeng and Alvimedica. Tiredness will be kicking in now after such a rough, opening ride and the rookie Chinese sailors onboard will have to dig even deeper. But this is ocean racing and with three days left anything can still happen.
August 13th, 2014 by admin
Update: There are few dropouts. Check it!
There's only one multihull on the punishing 1800 NM course for the Sevenstar Round Britain and Ireland Race, and as you can see from this Lloydie pic, she is on a rampage!  Sydney Gavignet and a mixed pro-racer/Omani learner crew have averaged over 30 knots for the first few hours of the race in 30+ knots of SE'ly breeze that make up the remnant low of Hurricane Bertha. Sydney had already decided to postpone his MOD 70′s start to wait for the worst the breeze when organizers postponed the entire start by a day to keep the big boats from smashing into 50+ knots as they passed the tip of Scotland; as it is, the little boats mostly get screwed; good thing there are only a couple of those!  The change in official start time means that the RBI course record will most definitely fall; it's one of very few outright benchmarks still owned by a monohull; in this case, Franck Cammas' Groupama 70.  And if Gavignet can't beat a Volvo 70′s time with a MOD 70 on any course in any ocean in any breeze, he needs a replacement!  (We kid…if Oman holds together, Syd should easily shave a day or more off Cammas' 5d21h time).
In the highly anticipated Volvo on Volvo on Volvo on Volvo on Volvo matchup, every boat except Alvimedica has held the lead in the early hours.  
The girls on SCA showed they're going for it all the time, taking a solid lead at the start, only to be rolled by Team Dongfeng and later, the rest of the fleet.  Now it's a neck-and-neck battle between Abu Dhabi and Team Campos with Dongfeng just behind, while Alvimedica and SCA have fallen well behind.
 Talk smack in the RBI thread here, and track 'em all over here. Hit up Lloydie's Facebook Page to see what else he comes up with in an assortment of helicopters and RIBs as he chases them around the foggy isles for the next week.
August 11th, 2014 by admin
Volvo Ocean Race Breaking News
We're extremely stoked to be able to report to you with 100% confidence that Chris Nicholson will get another shot at winning the Volvo Ocean Race this coming October!  VOR fans will remember the affable Aussie sailing to a runner-up spot in the last two editions of the race, including an incredible run from the back to nearly a win in the previous race as skipper of Camper.  
Multiple sources have told us the the former 49er standout is the guy with the helm for the final Volvo 65, and the fact that we haven't been able to reach him despite blowing up a dozen connections over the past two days might even provide a little confirmation in itself (we're told he is 'out of internet range').  This confirms what we reported hearing back in June, but there's a new twist; rather than Russian sponsorship as we opined, it now appears that one of a select few Danish corporate giants will be footing the bill as title sponsor for a Danish-flagged Volvo 65.
It isn't hard to name the Danish companies with deep involvement in the Volvo; Satcomm giant Thrane & Thrane and shipping behemoth Maersk have been major corporate partners and sponsors for the race for years, and if the VOR allowed them, either would probably be happy to be a title sponsor for a team put together by a two-time runner-up in the race.  But our favorite rumor, and one that we think may be the real deal, is that monster windpower manufacturer and installer Vestas will be behind the effort.
The name Vestas is probably better-known to our readers than many sailing sponsors thanks to an extremely effective branding campaign with Paul Larsen's wildly successful  Sailrocket world speed record program, and a Volvo team makes some sense for them; while they still are at the top of their field, significant competition has seen their market share erode since the mid 2000s despite their growth throughout the world.  A major international effort in a green sport like sailing could help drive the Vestas name to a wider audience, while the hospitality part should be easy; Volvo has been accommodating the folks at Maersk and Thrane for years.
While we're not as sure of the Vestas connection as we are of Nicho's appearance, allow us some wishful thinking; how cool would it be to have a giant windpower sponsor – one we already dig because of their support of the batshit-crazy overachiever Paul Larsen –  in the sport's most visible ocean racing challenge?  And with one of the sport's coolest customers and best racers at the stick?
We love it, and fans of great racing should love it, too.  While it is indeed the 11th hour, with just 8 weeks left until the gun sounds in Alicante, we have zero doubt that Nicho can put together a shit-kicking team, and with Neil Cox back in his role as one of the world's most highly regarded shore/team managers in the game, we expect the Vestas boys to be damned fast, out of the box.  Bouwe, Ian, Iker, and Nicho all have some seriously unfinished business ahead of them, and it just got a lot tougher to win.
This is going to be war…and we just got a new favorite for the win.
MORE BREAKING NEWS
In another bit of somewhat astonishing news that continues to throw the early form guide into disarray, we have also recently learned that France's most famous and legendary living sailor, Michel Desjoyeaux, will indeed race aboard the Spanish Team Campos, as a Watch Captain, filling in for Iker as skipper during the two or three legs when he'll be off on Olympic duty in the Nacra 17.  Not many people can say they've got MichDej sailing for them as a watch captain.
Want more?  Hit the thread.
August 2nd, 2014 by admin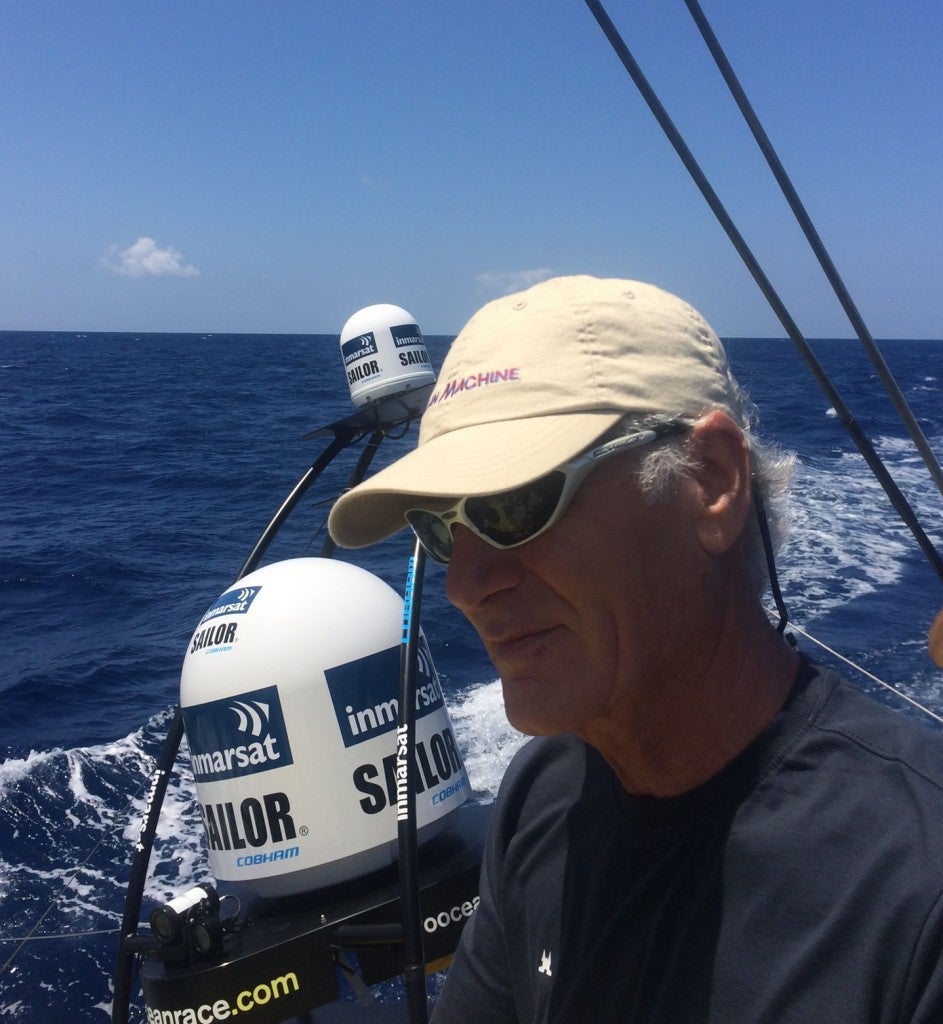 As the entire world (or maybe just a few thousand die-hard ocean racing fans on the SA Forums) waits for the identity of the mysterious skipper behind the 7th and final Volvo Ocean Race team, just the other day,  former Mean Machine owner Peter De Ridder got behind the helm of one of the VOD65s and, if you believe the look on his face, had a hell of a time.
If you're new to this whole game, De Ridder made plenty of noise on the international one-design and box rule circuits, with highly successful and well-oiled Mean Machine Farr 40, Mumm 30, and TP52 campaigns, and a hot pink paint job that you couldn't miss.  When he announced his VOR campaign and bought a previous generation boat to train on, everyone cheered; it's not every day an amateur owner/driver steps up to the Volvo.
Alas, the global financial crisis emptied PDR's petty cash box out quite rapidly, and with no sponsors jumping, he pulled the plug on the Volvo challenge, staying out of the high end of the sport altogether for the past few years.
Yet here he is in Europe, sailing around on a Volvo 65.  Is this the beginning of something new, or is PDR just having a go with a few of his old pals?  Or is De Ridder getting in some practice for his new boat – a Volvo 65 named Mean Machine? We don't know more – do you?
July 28th, 2014 by admin
That shock of fuzzy hair looking over things at the back of the unbranded (though the color gives away Spanish bank MAPFRE) Team Campos VOR is no other than France's top ocean sailor, Michel Desjoyeux at the start of the 'Round the Canaries' race – the first real tète-a-tète for any of the VOD65s yet.  While it's impossible to find anything on the official VOR site about this pre-race race, we can tell you that the legendary Mich Dej was apparently not enough to overcome Bouwe Bekking's Team Brunel, with the girls coming home 8 minutes behind Team Campos.  With the final team still unannounced (and some thinking that a desperate VOR may finally be giving Boat 7 to the chronically underfunded Giovanni Soldini/Maserati), it's still early days, though the addition of Desjoyeaux to an extremely skilled and experienced Spanish team makes them the odds-on favorite in our book.  He's that good.  While VOR'ers are playing it very close to the bone, we think there's a good chance we'll see Mich racing at least part of this Volvo.
With plenty of sexist assholes still thinking the girls don't have a shot, we think they acquitted themselves quite well, and continue to have high hopes for Team SCA winning a leg or three…here's their report, and the go-to spot to chat about the pre-race is right over here in Ocean Racing Anarchy.
Photo from Pierre Orphanidis/Vsail.Info with a load more here.
July 22nd, 2014 by admin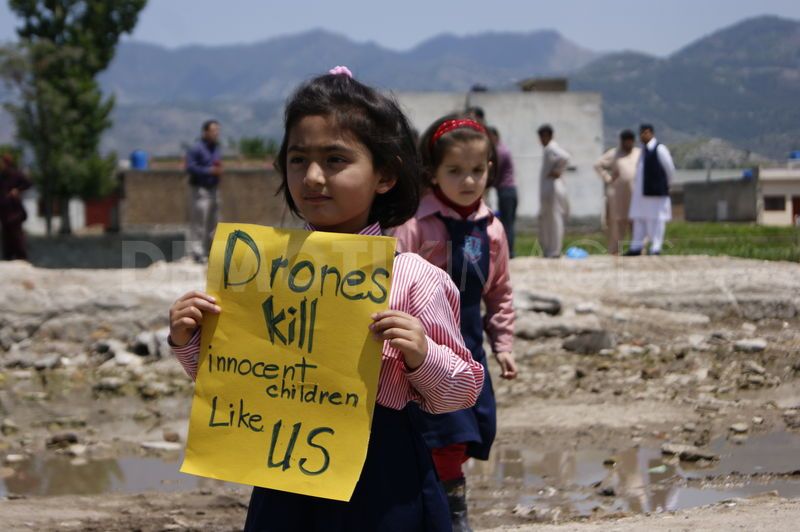 We love the innovation in coverage that we've seen from quadcopter/drone shooters over the past year, but it's time to inject a little common sense into the mix before we see the first inevitable fiery crash.  The problem comes not from your little Phantom crashing into a boat, after which you might need to pay for a sail repair – no, the big issue is something that any drone operator should realize is a REALLY BIG DEAL: Other aircraft.  So here's our Public Safety Announcement:  DO NOT DLY YOUR DRONE ANYWHERE NEAR HELICOPTERS OR SMALL PLANES.  If a bird can take down a jet and a sparrow fart can take down a helicopter, what do you think your quadcopter can do?  It can kill, and if it does, you will end up either in jail or bankruptcy court when they sue you for tens of millions for wrongful death.  Plus, you'll have fucking killed someone!  Don't believe us? Here's a note from a well-known videographer.
Want to know the sketchiest thing that's ever happened to me when shooting from a helicopter?  It happened yesterday, just off Fort Adams, while I was shooting the Alvimedica and Abu Dhabi teams as they set out from Newport for Europe.
While we were flying along chasing boats, the pilot suddenly yelled "FUCKING DRONE!" and threw in a huge turn and began climbing hard.  Suddenly, looking out the open door, I'm staring at a toy that could eviscerate our tail rotor and kill us all.  It passes 50 feet below us in the opposite direction; so close that I can easily see that it is a Phantom 2 with a GoPro Hero aboard.
I'm sure I love my drone just as much as the guy who shot this video, but when helicopters are in the air, all drones should be grounded.
-Near-Miss in Newport
July 11th, 2014 by admin
Anyone who spent last summer wincing at the sound of "Oracle Team USA" when referring to a 12-man team with 1.5 Americans aboard will be slightly happier to learn that the Team Alvimedica Volvo 65 will include at least 4 US-based sailors in its Newport-based boat.  Skippers Charlie Enright and Mark Towill officially named Newport badass Nick Dana to the crew, while Amory Ross will reprise his role as On-Board Reporter, though this time with far more freedom than he had during the PUMA days.  That's four Americans out of 9 total spots (including the media guy), and we understand that Enright is working hard to reach agreement with another US sailor, who we hear is San Fran skiff legend Matt Noble, though that remains unconfirmed.
We can't hide our disappointment that the kids behind who created the All-American Offshore Team decided they couldn't perform in the VOR with a young, fully US crew, especially given the non-Americans they named for their official roster: Inshore one-design racer Alberto Bolzan (ITA), 50 year-old navigator Will Oxley (AUS), and Kiwi Volvo Ocean Race backmarkers Ryan Houston (Delta Lloyd, Sanya) and Dave Swete (Sanya).  Could they really find no US offshore and inshore one-design performers with back-of-pack VOR experience like Housty and Swetey?
We admit that we know very little about the constraints the Alvi team is operating under, and we're happy to see that they are clearly serious about putting together a team with a chance.  But we're still sad to see the final nail in the coffin of the Morning Light/King's Point/All-American Offshore Team; a great bunch of kids that we've been following since we met the Disneys and the kids at the Morning Light premier about a decade ago.
Head over to the Team Alvi Facebook Page here for the full story, and re-live Mark and Charlie's first VOR interview with SA from all the way back in February.
July 7th, 2014 by admin
Another of the worst-kept secrets in sailing went public this morning, with Spain's Pedro Campos proving to be the ultimate masochist in the Volvo Ocean Race; 4 consecutive races and 4 consecutive disappointments…will number 5 be the one?  With Iker and Xavi signed up under Campos' generally strong management team, you know they are instant contenders.  But they've given a hell of a head start to the rest of the fleet…
Spain's representation was never in doubt, but it's good to know that Alicante will have a million visitors rather than half a million; let's just hope Spain's Volvo team is better than their futbol squad…
We're told the final announcement will drop in days, and that the final entry is a Dutch semi-pro team.  Mean Machine?  Some Tonnerre money with a Delta Lloyd kicker?  We have NO idea, but it's fun to speculate – and the best place to do so is right over here in aisle 6.
UPDATE: Now we're hearing that Chris Nicholson is the call with a private entry.  Could it be the Russian owner of Skyy Vodka, who got to know Nicho during the last Volvo and as a major sponsor of the ETNZ Cup effort?  Or maybe Nicho got occasional employer/owner and private army gazillionaire Tony Buckingham involved as a backer?  We think Russia sounds most likely, but there's a lot of risk and weirdness associated with it.
June 19th, 2014 by admin
Pro:  We're a little old to have jumped on the Instagram bandwagon, but there's no denying it's a cool tool to reach lots of people, and we think it is great that even a 'conservative' entry like the Abu Dhabians is embracing the latest in social media delivery.
Con: When you print all this promotional shit on the bottom of your boat, your message makes us a bit uncomfortable.  You've either got very little faith in your keel, or a whole lot of faith in your underwater camera work.  Or maybe it is just a very clever answer to the perennial sponsor question: "Where do we get value if you flip the boat and have to retire from the race?"
June 18th, 2014 by admin
If Sam Greenfield's latest Volvo Ocean Race video doesn't get you stoked for the race, nothing will.  Along with Amory Ross finding really finding his writing voice during last week's Team Alvimedica Transat, Americans should be proud of having two of the best young storytellers in the sport playing key roles in the biggest ocean racing event we've got.  They're also helping US fans get stoked about their team on the world stage, and we're digging it.
Alvimedica's updates are most easily followed via Twitter, and browse the VOR's channel for some of their latest work here.
June 10th, 2014 by admin
Looking for some of the great sailing videos this week to watch on a near-summer Sunday?  We've got it for you right here.
High Line
As much as we like the one-design idea of the next Volvo Ocean Race, there's no doubt that the usual buildup of excitement for the VOR is largely gone without the open design challenge of a developmental class.  The VOR hasn't handled this change with a lot of grace, but Rick Deppe and his video team are finally getting it rolling, and this look at what it's like to work in the sky is both beautiful and interesting.
Time Line
Petey Crawford shares a time lapse look at a series of 'days in the life' of a sailing videographer, with a nice track and some of the prettiest scenery you can imagine.
Scout Report
We never let a chance to speak to Loïck Peyron slip by, and he stopped by the Austrian Alps with Artemis teammate Iain Percy to have a peek at the foiling GC32 action on Lake Traunsee.   Mr. Clean sat down with the boys to see what they thought about the foiler and where it fits into the AC world, and watch the final day of action at the GC32 Austria Cup right here on the front page starting at 1000 CET/0900 UTC today.  For dozens more interviews, go here.
Scouts Rising
If sailing is to ever to grow again, it ain't Yacht Clubs that will make it happen; it will be the sailing centers, community organizations, and folks like the Sea Scouts who spread the word to the unwashed masses.  Huge, well-funded spots like the new 60,000 square foot Sea Scout base in Galveston, TX will lead the way; check them out above and support Sea Scouts in your neck of the woods.
The Haunted
Sure it's a sport, but it's also all about soul and history and isolation and all the things that don't easily fall into the realm of 'competition.'  Here's a look at some of that soul, captured by some of the sport's ocean racing pioneers.
May 31st, 2014 by admin
With just five boats entered for October's Volvo Ocean Race, Knut Frostad's business plan is in serious trouble – but at least their videos are getting better! This one comes from the editing deck of longtime Volvo media producer Austin Wong, but it's funnier and more clever than we've seen from the VOR vets in some time.  And surprise surprise – it's already getting a lot of views.  Send it around.
May 5th, 2014 by admin
With just six months left to the start of the Volvo Ocean Race, CEO Knut Frostad is now facing his biggest challenge, because earlier today, Grant Dalton announced that the ETNZ mob will definitely not be competing in the 2014-15 edition of the race.  This sets up a massive problem for Frostad and those, like us, who believed the move to One-Design was a prudent one, and those, like us, who believed a strictly manufactured boat could possible bring costs down enough to see a fully subscribed field of 8 teams.
It looks like both Knut and SA were wrong on this one, and we're not sure why:  Were the cost savings on the VOD65 simply not big enough over a VO70?  Is the corporate world simply not interested in this kind of yacht race?  Did the VOR staff simply not bring enough sponsor development and negotiating skills to the table?  We just don't know.
What we do know is this:  If Pedro Campos and his Spanish VOR team didn't have leverage before in their bargaining for the best price on a Volvo 65, they sure do have some now!  Expect an announcement from them next week, and expect 6 boats on the line in Alicante.
May 2nd, 2014 by admin
When it comes to reporting on sailing in the Med, no one is better than Pierre Orphanidis.  The quick-witted, multilingual founder of Valencia Sailing (now called Vsail.info) is one of precious few sailing scribes unafraid of telling it like it is, even if that means fewer press junkets or PR writing gigs on his calendar.  For us, this makes Vsail required reading, and a few days ago, he took aim at the Volvo Ocean Race organization after a somewhat awkward "Stakeholder Meeting" held in Alicante.  Below you'll find Pierre's piece, and here's the place to talk about it.

Three days ago, on April 1st, we had the opportunity to assist in the opening session of the conference the Volvo Ocean Race and all its stakeholders are holding in Alicante. It is a a four-day meeting, until Friday, where nearly 200 people from the organization, teams, sponsors and stopover cities, gather to discuss all aspects of the round-the-world race. It is meant to provide a platform for debate and exchange among all participants and a mean for the organization to convey its ideas and philosophy on the race.
Unlike the previous editions, media were allowed to participate in the first hour of the conference and listen to a nearly one-hour long speech by Knut Frostad. Although we didn't learn anything extraordinary, it is always interesting to listen to the CEO of what is considered to be on of the top three events of the sport, together with the America's Cup and the Olympics. Whatever Frostad and his team decide to implement, certainly has an impact on the sport overall. Their success or failure will, undoubtedly, have a positive or negative result.
Seven entries confirmed – Sixth team with "Spanish flavor" to be announced soon
Frostad opened his speech by being adamant on the fact that seven boats will be on the starting line next October in Alicante and admitted it would be too late now for an eighth entry as their boat would be ready. Although he didn't reveal the identity of the two remaining teams to be presented, he hinted that the sixth entry would have a "Spanish flavor". No information whatsoever was given in regards to the seventh entry.
Storytelling
As one can observe from the conference agenda, and as it was repeated countless of times by Frostad in his opening speech, the fundamental axis of the race's communication policy and philosophy in this edition is storytelling. Stories will be the cornerstone around which the race will evolve. As Frostad pointed out, gone are the days of frequent race updates and press releases where navigators would go on and on, saying "today we lost 10 miles" or "today we gained 15 miles". This will be the "human" edition of the race. With all boats being strictly equal, technology now becomes nearly irrelevant and sailors, the "human factor", will take center stage. Frostad boasted he had the best storytellers in business that would produce very attractive and interesting content. The most important issue for him is to engage the audience with stories that go well beyond the conventional sailing jargon and try to win sailing and non-sailing fans alike.
All that sounds wonderful if it weren't for the fact it isn't the first time Frostad made those claims. In fact, the "human stories" are always mentioned in his speeches at the World Yacht Racing Forum. In addition, even if we are six months away from the start, the stories by the onboard reporters have been dismal so far, especially at Team Brunel. Here is an example. The Dutch team, skippered by Bouwe Bekking, achieved a remarkable feat on their delivery from Southampton to Lanzarote, just a week after receiving their brand new boat from Green Marine.
They sailed 540 miles in 24 hours, that is 56 miles, or less than 10%, short of the 596.6nm world record established by the Volvo Open 70 Ericsson 4 in 2008. This is an astonishing figure for a crew going through a selection process on a brand new boat that no sailor has ever sailed before. Wasn't that story important enough for Feike Essink, the team's onboard reporter, to write about? Where are the videos or photos taken during that achievement? Where are the videos of the helmsman commenting while the Brunel VO65 is being slammed by winds of 45 knots? What about photos and videos from inside the boat when sailors come back from their watch, wet and exhausted? Or the rookies talking about their maiden experience in what is supposed to be the premier round-the-world race? Aren't these "engaging stories"?
Instead the "stories" and photos on the Team Brunel website are about what groceries they went buying in Lanzarote, what paella they ate or the arrival of a new recruit at the Lanzarote airport! In an increasingly image-driven world of communication, the only video there is, doesn't last more than 25 seconds… We wish them good luck if they think this kind of content will engage non-sailors.
Urban connectives
If you scratch your head, trying to figure out who the urban connectives are, don't worry. As Frostad confessed himself, he didn't have the slightest clue until recently. However, urban connectives will now become one of the primary targets of the Volvo Ocean Race communication strategy. Apparently, the are people that might have nothing to do with the race or even sailing but they are considered to be very influential and followed by hundreds of thousands of people. According to Frostad, they are mostly critical but when they endorse a view or opinion, their followers will do as well. As a result, if urban connectors get hooked on the Volvo Ocean Race, millions of people around the world will follow suit.
That might very well be a brilliant strategy but it certainly will not be easy and to our humble opinion it won't be done thanks to the stories being told so far. Maybe it still is too early to make a judgement but it reminds us of the same strategy the 34th America's Cup was envisioning in 2011 when it was even prohibited using the terms port, starboard or knots but instead the mainstream left, right or km/h. A year later, and after millions of dollars spent, they realized that no matter how much they wanted to deny it, sailing had its own terms and switched back to them. It is a slippery path to follow when one thinks that by alienating your core audience you hope you will attract non-fans. At least, Frostad stressed more than once that he and his organization love sailing and that the Volvo Ocean Race will remain first and foremost a sailing event.
Again, the "human factor" is an excellent idea and the all-women team could be a fantastic tool but still there is hardly anything from there.
"Crop for diversity" and Instagram filters
This is the point that puzzled us. Given the date, April 1st, we thought Frostad was joking as we couldn't believe the CEO of a major, global sporting event would spend more than 1 second on such a frivolous issue. However, Frostad dwelled on that and even mentioned it as a key communication policy!! What is "Crop for diversity"? It is the, apparently, magic solution that allows us to make ten photos out of one. According to Frostad, the Volvo Ocean Race will attend the needs of its different audiences with the same photo by cropping it in different ways. As one can observe from the photo here below, the photo of Camper's helmsman in the previous edition of the race has been multiplied by seven.
How anyone can really think this is something to be proud of and present it in a conference that gathers the event's stakeholder is beyond our understanding. Not to be outdone, Frostad went on, stating that another innovative communication and marketing strategy will now be the application of Instagram-like filters on the photos. While so far, it was unthinkable to retouch a photographer's work, apparently the application of filters will engage more audience. Depending on what your target is, you apply the corresponding filter and you have an impacting photo. Again, we are bewildered by such statements. If it were so easy to attract fans and non-fans any other sport can also do it, rendering void any advantage it might have… We can't even believe those slides made it to Frostad's presentation.
Despite our criticism, we sincerely hope the Volvo Ocean Race, as well as any sailing event, becomes much more popular. Everybody, including ourselves, will benefit from such a success. Let's hope Knut Frostad didn't over-promise and then under-deliver a year from now…
April 7th, 2014 by admin
The rapidly changing face of sponsorship in a post-GFC world requires new thinking and new alliances, but it also is brings new problems to the table.
Example 1:  All Americans are stoked to see the All-American Offshore Team boys running the show for the first Volvo Ocean Race challenge with a Turkish sail number.  Turkish sponsor Alvimedica is a young, cutting-edge medical tech company from Istanbul, and the entry hopes to build and grow interest for offshore racing in the near East nation.  But what happens to that effort if both Youtube and Facebook can't even be accessed from Turkey, as an Associated Press story today reported might be coming soon?  Check out what the Turkish Prime Minister said on censoring the internet here.
Example 2:  The whole world has eyes on the Black Sea as Russia continues what seems like an empire-building exercise in Crimea.  With sanctions on Russian individuals already imposed by the US and EU, suddenly those Greenpeace protests of the Gazprom-sponsored Esimit Europa Maxi seem almost quaint.   Why's that?  Because the massive Russian-owned energy utility is already sponsoring an Extreme 40 team, and solid inside rumors have them looking at entering the next America's Cup with a big Gazprom logo on the wing.  ABC Madrid reporter Pedro Sardina says that Gazprom will be on the world stage even before that (though we haven't been able to confirm); Sardina writes that ETNZ boss Grant Dalton has already signed a deal with Gazprom for sponsorship of the ETNZ/Pedro Campos round-the-world bid.
What happens when a Russian owned and/or sponsored team comes to a Europe that may be boycotting Russia?  And what happens to events like the Extreme Sailing Series' Russian stage?
March 7th, 2014 by admin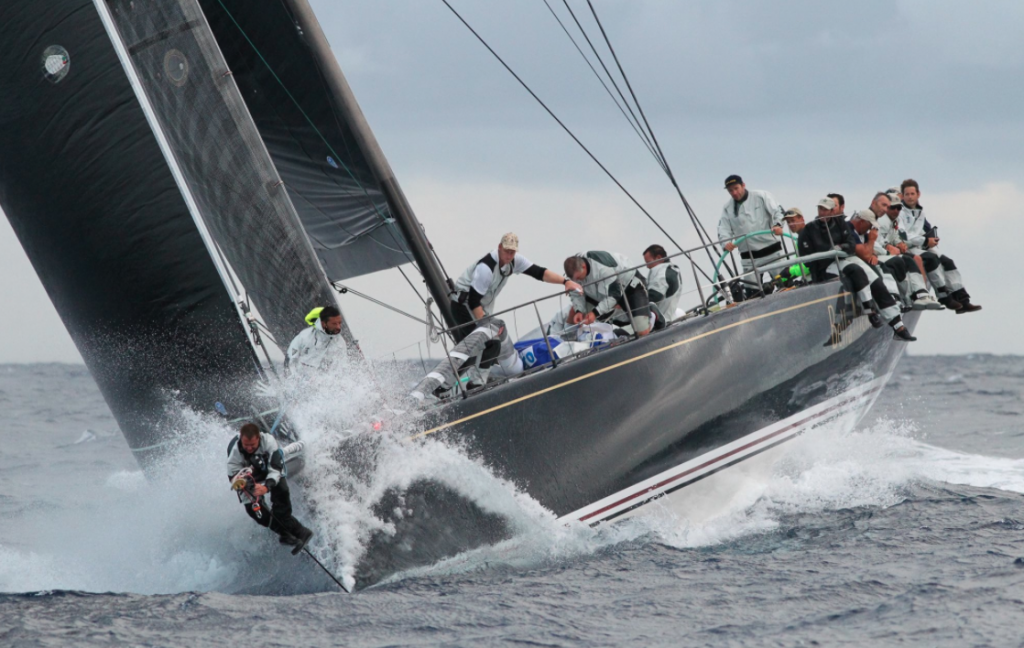 We grabbed Doyle NZ principal and Volvo Ocean Race winner Moose Sanderson for another in a long line of Sailing Anarchy Innerviews with the offshore superstar; this time,  just after his Line Honors and CSA overall win at last week's Caribbean 600 aboard Hap Fauth's Mini-Maxi Bella Mente.  As usual, he's the real deal and always straight up with the Anarchists, and he's got plenty to share.  This is a good one.
SA: The Caribbean 600 has become one of the best-regarded races in the world in a short time. Is this your first one? What did you think of the unique course?
MS: This is my second Carib 600, I did it last year with Hap and the Team on Bella, last year we also had a great race except we got hosed on the back side of Guadeloupe and flopped around for two hours, and ended up losing the race by 5 minutes on corrected time.  This year we really wanted to leave no stone unturned, so we (Ian Moore in particular) did a huge amount of work looking into how we could lower the risk of getting stuck and this time we had a dream run after executing our plan.  The race is fantastic, it is for sure one of the most challenging races you can do if you choose to sail it at high intensity; 600 miles is a tough length on a very quick boat, because it's a full-on sprint with a vague hope of a cat-nap hear or there.  Throw in solid trade winds and ten or so turning marks that double as islands, and it is a VERY busy race track.  I have to say for me it is up there as one of my favorites!
SA: Tell us what it was like to sail with one of our favourite all-time sailors, Terry Hutchinson? He's not known as an offshore guy – how'd he adjust to the Bella Mente?
MS: Terry did the Maxi Worlds with us last year and fit in well from the get-go.  We've always run the afterguard on Bella as a very strong team, we are all big boys and have great conversations as to who's strengths are best utilised in the different regattas.  Our little team is made up of Terry, John Cutler, and me and then Ian Moore who always navigates.  The rest of us do quite a bit of juggling around with Terry getting the nod when it comes to the inshore tactical role, John doing great work at filling those shoes when Terry isn't with us (and also the guy who helps Hap get off the start line before slipping into a Strategist's role), while I take a more leading role when we are offshore and then slip into a "crew boss" role for the day races as well as relief helming for Hap.  It all works very well.
Terry was great to sail with offshore, as offshore racing has become more and more intense especially in a race like this one, the difference between inshore and offshore styles has closed right down. We try and maintain a very high intensity when racing offshore on Bella and that suits Terry well.  Great tactician, gets a lot out of his guys and a super fast driver!  Whats there not to love?
SA: You and the Rambler traded places and battled the whole time for line honors, with Shockwave just behind but close enough to take the IRC trophy. Can you take us through your race? Was it as exciting in person as it seemed from the tracker and occasional updates from the course?
MS: The big surprise for us was that we where in fact able to race with Rambler boat for boat! To be honest, I am not sure what was going on there, upwind and downwind she was quicker and then reaching we had an edge.  To be fair though,  it was Guadeloupe and all the work there that got us past them, and from there they where slowly chipping back into us, especially upwind.
Until Guadeloupe we had not only been trading the overall lead with Rambler, but had also been trading IRC overall with Shockwave and the much smaller Privateer.  After Guadeloupe we had a really good beat and then just hauled ass down the reach (well most of it, anyway)  to the laid mark under Barbuda, at one stage stretching out to a twenty mile lead over Shockwave and a very healthy IRC overall lead.  Unfortunately, in a very black night we sailed into a very black cloud and went to leading Shockwave by 20 to leading by just 5 with just two legs to go!  They did well to put themselves in a position to pounce, but our toast landed butter-side down in that cloud, that's for sure.
SA: Doyle is really making a name for itself up at the very top level of big boat racing as proven by this race itself; the start photo we posted last week from the 600 had three Doyle-equipped boat out of four maxis, which is a big change from a few years ago.  What's been the secret to building this kind of strength so quickly?
MS: It was a nice photo from Tim Wright that you're referring to, that's for sure – with Doyle sails on Bella and IDEA and then Shockwave and Caro with full Doyle inventories.  It's been a VERY long time since we have seen any other sail maker break into the North world in big racing boats, but the fact of the matter is that Doyle is making great sails and that benefits everyone.  Look back at that photo and you'll see two very happy owners with full Doyle packages, and then a very happy owner on Bella who loves to see North and Doyle pushing each other around to get faster.  I have no doubt that the North designs have gotten better because we've been there as a pain their ass, and when we can get a chance to shine on a new boat, we give it everything we've got.  AT the end of the day, our product is good and that makes it a lot easier!  In Superyachts we continue to kick plenty of ass, and now that we've gotten more traction in big racing yachts, we're becoming more fashionable amongst the superyachts as racing sails.  All in all, I'm very happy with Doyle's progress, and with ICE starting to pop and allowing us to increase the modulus of our grand prix sails by 20-30 per cent without giving up durability, it's only going to get better.
SA: With some of these maxi and mini-maxi boats getting almost multihull fast, what kind of major developments are proving to be game changers in those fleets?  What's not fast?
MS:  One of the big things which we are seeing in big, quick IRC boats is the decision to go with conventional gennakers or the decision to go "non-spinnaker", which enables you to sail un-restricted mid-girth wise on your code sails. The most obvious display of this lately was between the two Volvo 70's in the Hobart Race, even though Black Jack beat Giacomo over the line she placed well behind her on IRC as Giacomo was classified as "non-spinnaker". For offshore races like the Caribbean 600, Bella Mente, for example, has a higher probability of winning by sailing with a non-spinnaker rating because there is so much reaching. Under the rule, you pay a big penalty for the massive code zeros, but you get a big credit for not having any running gennakers. The secret to this working (or not) is how quick the boat is.  Obviously big multihulls don't have flying sails, while big IOR boats had spinnaker poles – somewhere in the middle you can get away with losing the kites and it will improve IRC results.  Where that line is?  We don't know yet.  Somewhere around mini-maxi, apparently!
SA: You had a pretty high-profile customer with the Team Australia trimaran. How did you like sailing a big multihull? Is there any chance the major down under races like the Hobart will open up to multihulls anytime soon?
MS: The Team Aus Tri was some of the most fun yachting I have done for ages! Coastal Classic upwind is normally a real pain, but sitting on 19.4 knots at 42 TWA has pretty big appeal! Owner Sean Langman is a very good yachtie and so he is safe in this style of boat, I guess the issue is how do you stop guys who shouldn't do a Hobart in a racing trimaran if you open it up to all comers? There is no doubt that they are more dangerous then a monohull in the wrong hands.  Curved foils make them quite a bit safer, and with more of these displacement-carrying foils entering the game, maybe they will continue to get safer and safer.  I do think the Hobart should allow multihulls to be part of the race, but I also think entering crews and boats should be well proven before being allowed into the fleet on Boxing Day.
SA: With every New Zealander glued to their TVs for the America's Cup and now an Australian AC challenge with a pretty good chance of doing well, has there been much of an infusion of multihull interest down under? You have any cool multihull projects on the horizon? Will we see Doyles on any AC teams like you had going with the Team Korea folks?
MS: We enjoyed our association with Team Korea, and of course we offered our loft and services to ETNZ for the last cup. If the Cup had come back to NZ it would have obviously been huge for us with the superyacht side of the business, but I am not sure we will focus too much attention on getting amongst the Cup teams. It takes a huge amount of resources and doesn't really have any trickle-down benefits to the vast majority of our customers.  Doyle NZ has a share in one of the Team New Zealand's  SL 33 catamarans, so we have some fun coming up learning to master proper foiling around the harbor.  We're also building Doyle Stratis blanks for Glen Ashby's A-Class sails, so we'll be ramping that up more after he and his boys dominated the A-Class Worlds here last month.
SA: You had a fantastic relationship with Alex Thomson when he brought a previous generation Hugo Boss to an unlikely and hard-fought podium finish in the Vendee Globe using a full set of Doyle sails. Now we hear you've got two Open 60s running Doyle ICE for the next Vendee. Can you tell us what challenges and opportunities this presents for you, and how the competition is shaping up? Will we ever see you back in the Open 60?
MS:  It's not for me to talk too much about Alex's program, but it would be fair to say that we are VERY happy how it has all worked out. There could be as many as four or five Doyle Stratis boats on the start line for the next Vendee, which would of course be huge for us.  In an older, heavier boat in the last Vendee, Alex just couldn't afford to run conservative, heavy sails full of spectra like some did. He was adamant that the gear we did for him played a very big part in his result. The future is exciting for us in this arena and of course the racing is spectacular.
SA: The Volvo Ocean Race caught plenty of flack for the move to one-design boats, but both we and you were big supporters of that move and it seems to have paid off. The one-design sail requirements with all boats required to run North sails, not so much. As a previous winner of the race and now a sailmaker locked out of the race, what do you think this requirement does to the performance of the boats? Does the Volvo 65 suffer from a lack of sail development, or is North up to the task?
MS: Yes I did believe that the Volvo Race needed to go one-design for this and the next cycle at least, and I agree it does look like this has paid off.  If it's true as you guys reported last week that ETNZ and Nico are going to be in the race that gives it a MASSIVE boost.
When the skippers and team CEOs of the last Volvo race met in Lisbon after Knut's presentation, the group unanimously agreed to go one-design on boats and unanimously voted to NOT go for one-design sails, instead opting to choose tightly restricted sails and open sailmakers –   so it would be fair to say that a lot of people where pretty disappointed with the news that the race was going one-design sails. Lots of people have missed out, not only just other brands of sail lofts, but other lofts inside the designated one-design sailmaker – for example, North Sails New Zealand has made sails for every Whitbread and Volvo since 1985, so I'm sure they were pretty disappointed not to be involved at all with the whole project going to North Sails France, who only recently got back into the race with Groupama.  So to answer your question, yes the Volvo 65 will suffer from there not being any sail development, of course Norths are up to it if they had to be, but they don't.  "It's all the same, so who cares, right?"  Well, it's not the right deal for the Volvo Race, if you ask me.  
SA: Back to the VOR, you've had a chance to see who the teams are now – can you give us your podium picks? What's going to be the biggest difference the teams will face going from racing VO70s compared to VOD65s?
MS: Nice try, Clean!  It's way too early to pick the podium – remember that the Volvo is a race about people, and until we see the crews and the time they get to spend on the water, no one knows who will do well. The move to OD boats is going to be tough, and if everyone has to push as hard as, for instance, the Telefonica guys pushed their boat on the leg to Lisbon in the last race, it is going to be just brutal.  Let's hope the boats are all-in-all faster without being pushed that hard.
March 2nd, 2014 by admin