Posts Tagged 'tractor'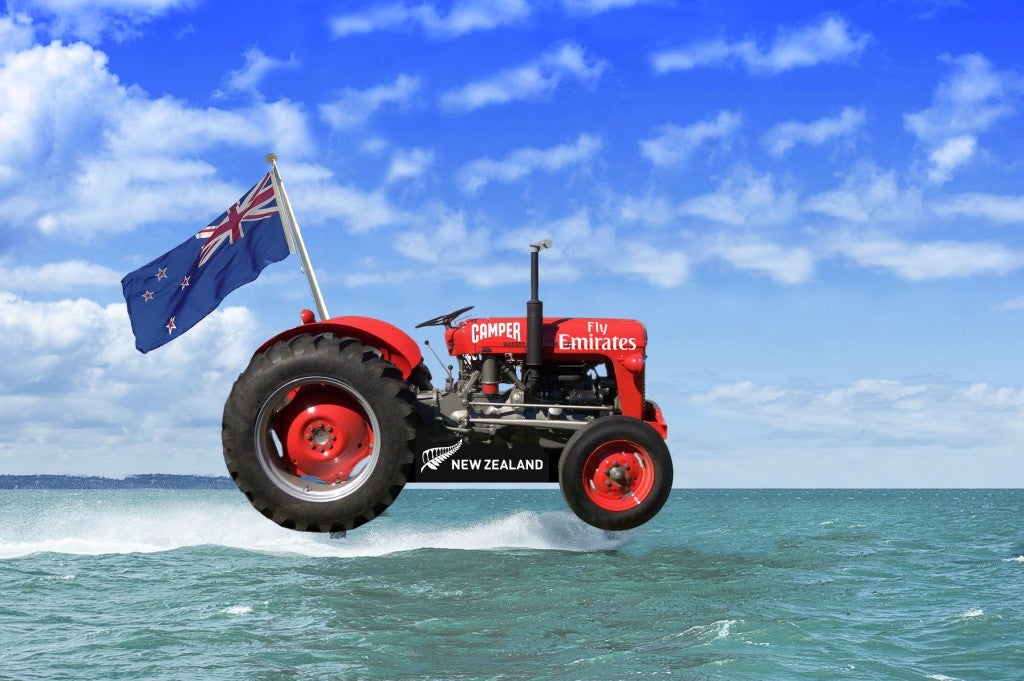 When AC Anarchists coined the term 'tractor' to describe the Kiwi AC72, no one knew it would end up being a badge of honor.  Compared to the slender, lithe OTUSA design, Aotearoa is indeed boxier and more substantial looking, but the metaphor goes a lot further.  She's solid in all conditions, powerful but forgiving, and above all, quite simple to operate.  And c'mon folks – Grant Dalton looks far more like a farmer than a Grand Prix racer; could the 'foiling tractor' be any more perfect?
There are actually AC spectators wearing 'foiling tractor' shirts.  Wanna print your own?  Head to the thread and download some of 'Webfish' or some of the other anarchists' doodles.
September 12th, 2013 by admin