Posts Tagged 'Star'

Taking a break from his Olympic 49er campaign, one of the best Starboat sailors in history is back on top at the big money SSL finals in Nassau.  Scheidt/Boenin sits ahead of the Poles and Mendelblatt/Fatih in third, with a full day of action ahead.  Watch it all live above.
December 6th, 2017 by admin
With Robert Scheidt wiping off the ring rust and rocketing to the top of the leaderboard after two days of qualifications, the Star Sailors League Final in Nassau may be a foregone conclusion this year.  Meanwhile, the live numbers have been through the roof, with the SSL on pace to more than double their viewership from 2015 – clearly, there are plenty of folks enjoying Star Fleet racing with stabilized lenses, good looking graphics, and commentary from the likes of Genny Tulloch, Luke Patience, Louay Habib, Bob Fisher, and several Star insiders.  Watch Day 3 above.
December 1st, 2016 by admin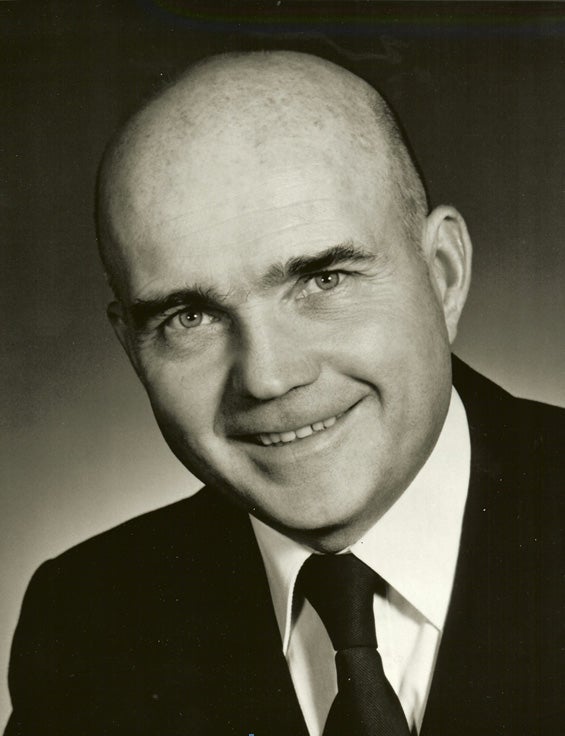 We've been documenting some of the shady battles surrounding kiteboarding's fight for sporting recognition for years now.  The first controversy came all the way back in 2009 between the IKA and IKF, and more recently, IKA began behaving badly again toward the fledgling PKRA, this time with ISAF's help.  The world would likely ignore all the fighting is this was about anything but the Olympics, and with kiteboarding already having been selected – and then dropped – during the last round of IOC confusion, kiteboarders and the ISAF paymasters pushing the new discipline can smell the blood – and money – in the water.
There are plenty of insiders who call Paul "The Pope" Henderson a disgruntled old timer, but we don't know whether his grenade-throwing comes from frustration at the one-time iron ruler of ISAF's current lack of relevance or from actual anger at where the sport is going.  Whatever his motivation, he's a smart dude with a well-formed argument that kiteboarding ain't sailing, and if it is going to be in the Olympics, it should come to Tokyo as part of the new Surfing events. We're not sure where Paul was when ISAF slid in and grabbed ownership of kiteboard racing, and we don't really agree with his point (if you've ever watched foilboard course racing, it sure looks like sailboat racing!), but we do agree that these conversations are essential if World Sailing is ever going to repair its reputation for ruining the sport with opacity, nepotism, and self-interest.  The Pope speaks:
The overview position that I support is that World Sailing is a membership organisation and not a company! Staff responds to the needs and the wishes of the members (the sailors). Not the other way around!
Please understand that I am not against any new concept sport. What I am against is that a new monopoly concept; Kite-Surfing uses Sailing as their avenue to Olympic Status which negatively impacts our sport.  Kite-Surfing is using Sailing to accomplish their Olympic goals.  Convertible Kite-Surfing or Formula Kites or other names are confusing so I will use Kite-Surfing.
About 6 years ago Kite-Surfing appeared at ISAF and naively were taken in as a new extreme sport. Then ISAF Council was told that they would try and become Olympic but only if the IOC would give to Sailing two additional Medal Events and therefore would have no impact on existing events.  All appeared to be acceptable to the usually forthright ISAF Council [/sarcasm -ed].
ISAF then went through a revolving door of what are now called CEO's with 3 in less than a year.  New CEO Mr. Andy Hunt returned from an IOC meeting stating that unless Sailing accepted Kite-Surfing with their "riders" not sailors all hell would break loose.   Sailing would have its events dramatically cut back or even dropped by the IOC. It was stated that the IOC in their Agenda 2020 were going from a sport focus to an event focus.
The next move was that "panic" set in and that Kite-Surfing must be made an event of Sailing in TOKYO2020 and that immediately the now World Sailing policies must be altered negating the previous World Sailing commitment that their would be no changes in events for 2020 after the unfortunate deletion of keelboats which had ripple effect of Sailing being dropped from the Paralympics. This also resulted in two new monopoly pieces of equipment being inserted
for RIO2016  which has caused great problems.
There was then a quickly conceived E-Mail vote to change the policy so that Kite-Surfing could use 2 of the 10 now Sailing events and not be only for extra events if awarded by the IOC. The World Sailing staff initiated a phone campaign to Council to get the required vote to ensure this change passed. The rumours spread fast that the Finn would be dropped and the 470 made Mixed so that two slots opened up for Kite-Surfing. It should be noted that the Finn and 470 are the only 2 classes which are now not commercial monopolies.
There was a great reaction from several of the other International Olympic Sports to the IOC focus on events not the sports. The IOC Executive Board issued a clarification of their Agenda 2020 stating that the IOC new direction would not
impact the existing 25 Olympic core sports of which Sailing is one. The threat that Sailing is on the way out is not true.
The IOC has totally refuted the World Sailing panic.
What the IOC has done is to increase the number events to 310 from 301 and to state that the number of athletes will be
10,500. They have also added 5 new sports to the existing 28, Baseball/Softball (Now 1 Federation), Karate, Skate Boarding, Sports Climbing, and Surfing.  Another issue is the IOC stating they want "Gender Equality".  Baseball will have 25 athletes for the Men's event of Baseball and 15 athletes for the Women's Event of Softball.  The observation here is that the IOC makes general statements but all are adaptable to the specific needs of the sports which is why "Gender Equity" is more appropriate.
Conclusion:  Kite-Surfing with their "riders" and off-the-beach sport fits into the new IOC confirmed sport of "Surfing".
They can develop all their "convertible concepts" free from the constraints of World Sailing which have evolved over decades.
"Surfing" is the International Sport Federation Kite-surfing must use to get their desire to be Olympic and not totally disrupt Sailing.  I trust World Sailing will go to the IOC and ask that this be the direction followed by Kite-Surfing as everyone wins but more importantly is that Sailing is not totally disrupted again as happened with the keelboat issue..
Personal:
Over the last several months I have asked for clarification and answers to several questions posed to the World Sailing staff and been told that I am just a sailor and have no position at World Sailing.  The result of this staff position is that I will put forward my name again as President in hopes that I might finally get some answers.
The next few months are crucial to the future of Sailing and that at least till November I will have a podium to put forward my concerns.
Regards,
Paul Henderson
A Concerned Sailor
September 3rd, 2016 by admin
It's quarters, semis, and finals for a share of the 100,000 dollar prize purse in Germany today. Watch it live now!
May 7th, 2016 by admin
Big Pimpin'
The Star Sailors League continues on its merry way 180 sailors, 90 teams, 100,000 dollars on the riverfront in Hamburg, Germany.  Live, big money, knockout format monohull sailing may be right up your alley.  Check it out all week, right here on the front page.  Full schedule here.
May 3rd, 2016 by admin
After being kicked out of the Olympics, our friends down at Coral Reef Yacht Club knew they didn't have much time to act if they were going to save the area's Star boat racing.  Series founder Stu Hebb shares the latest from the Star Winter Series. (and follow the Star Worlds, which starts any day now, over here.)
It was clear at the end of 2012 we were going to have a problem, with far more than just Olympians' boats rapidly disappearing from the area.  So rather than watching our existing regattas die a slow death with the Bacardi trailing the trend by a year or two, we looked at ways to package the existing Star regattas and provide something special to keep everyone engaged, and maybe even bring in the next generation of Star sailor.
CRYC member, big boat racer, Opti mom, and Ironman athlete Kenia Roche is a financial advisor with EFG International, which has a good track record of sponsoring interesting regional and continental events, and she jumped aboard from the beginning as more than a sponsor, but a partner.  This allowed us to go from somewhere around 1950 to the 21st century almost immediately.  We moved to electronic registration and scoring thanks to Yachtscoring, we created a website and Facebook page and brought in Blocksail for all our imagery and PR/marketing work, we spent some money on advertising and logos and apparel and signage, and we worked with CRYC and locals to make sure everyone could keep their boat where they wanted and get easy info on housing, logistics, and whatever else anyone needed.  And then we kept at it even when we didn't want to, and even when it looked like the series wouldn't catch on.
The first event attracted 14 boats. This year's final event, the Walker Cup attracted a record 43 boats, with more than 65 having sailed the full Series. That fed the Bacardi with 68 boats and now the Star Worlds has an 81-boat scratch sheet with a more international fleet than any other non-Olympic Class in the world.
We've spent a lot of time and energy trying to make sure we support younger Star sailors, and we've been lucky to have guys like Luke Lawrence and Josh Revkin and Thomas Hornos and a bunch of other young studs sailing in our events.  But we're even happier to see even younger sailors getting excited about the Star.  That's the pic you have above from Marco Oquendo – it's the Coral Reef, last weekend, where 3 past Star World Champs – George Szabo, John MacCausland, and Lars Grael spoke with a group of enthusiastic Opti sailors about the Class, and took them on the boats to show them the many, many ropes.  They're all sitting on Lars' 2015 Worlds-winner Renata, which was crewed by Samuel Goncalves, one of the 4000 kids who learned to sail thanks to the Grael Project in Rio.  Now, those 4000 kids – many of them from impoverished favelas like Samuel – have a World Champion from their ranks).
We don't think we changed the world, but we definitely saved a fleet, and we want the sailing community to know that there's more to be excited about than just foiling cats and skiffs –  Star boats are making plenty of waves, too.These kids of efforts – especially with the really young and excited kids –  keep feeding the pipe for the next 50 years, and we salute these Star sailors, these kids, and the hundreds of sailors who've come to play with us in Biscayne Bay these past few years.  Come back soon.
-Stu Hebb
Star District 20 Fleet Captain
April 8th, 2016 by admin
Update: Californian George Szabo sure has a nose for money – he grabbed the $40,000 first place booty. Mr. Clean will have his take on things tomorrow..
With World Champions and Olympians already knocked out of the final round, the stage is set for some high-stakes drama in front of the Nassau Yacht Club for the final day of the Star Sailors League Finale.  11 advance to the one-race quarters, 7 to the semis, and just 4 boats in the final shootout for the biggest share of the $200,000 purse – a cool forty grand.  Imagine the cost of a single piece of weed on your rudder today!
Watch it all right here.
December 5th, 2015 by admin
Decent breeze forecast for the morning action on Day 2 of the Star Sailors League, and organizers are buoyed by the multitudes of SA'ers checking in – yesterday nearly 30,000 keelboat fans watched some of the action! We hope to see y'all back here for some more, starting at 1100 EST.   and we hope to see more of you back today.  Action starts at 1100 EST.
December 3rd, 2015 by admin
When the Grael family started their project to bring kids from the Brazilian favelas [translation: crime-ridden slums/ghettos] into sailing, Rio's biggest yacht club boards bristled, wondering if the poor would soon be invading the club's hallowed halls.  Instead of destroying the social fabric of yachting, the project became a pioneer in the now-accepted pursuit of at-risk youth sailing and a feather in the cap of Brazilian sailing. And with Lars Grael and favela-born program graduate Samuel Goncalves winning one of keelboat sailing's most prestigious titles last week, the pioneering continues. Oh, and by the way, skipper Lars Grael?  He's only got one leg.  Hear that, Dee Smith?
Check out the piece by rock star Brazilian sports journalist Eduardo Ohato on the victory, with thanks to Matias Cappizano for this great shot and the absolutely breathtaking galleries over here.
And keep your eyes out right here on the SA front page, where we'll be bringing you every minute of live action with Lars, Samuel, and a couple dozen of the best traditional keelboat sailors in the world at the Star Sailors League finale in Nassau, with our own Mr. Clean helping to inject some fun into the broadcast team…
November 13th, 2015 by admin
Mark "Splat" Mendelblatt and Brian Fatih lead a veritable who's who in old school keelboat racing at the SSL Swiss Open after 7 races; this great shot from our old friend Christophe Launay.  Livestream video racing with commentary here.  Results here.  Daily news here.
September 11th, 2015 by admin