Posts Tagged 'star winter series'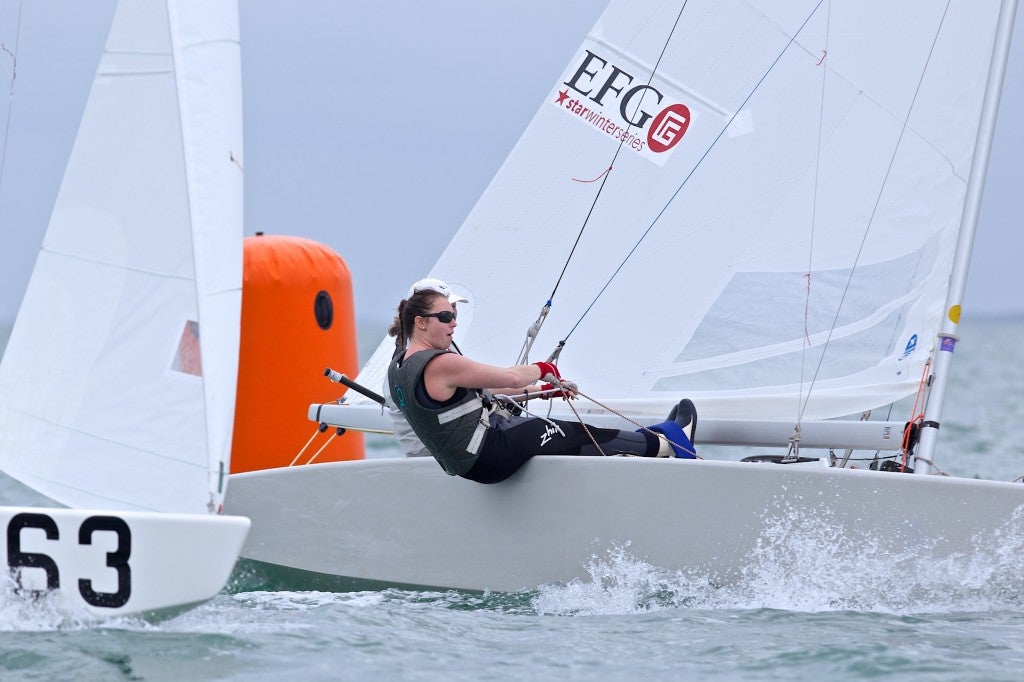 Like Colin Kaepernick in the frozen Midwest last week, Sailor Chick of the Week Laura Beigel (Annapolis, MD) shows off her guns despite a chilly and wet Saturday at Star Winter Series event number 3.  Beigel, along with her aunt and longtime Star skipper/Class Exec Barbara Vosbury-Beigel pulled a nice midfleet finish of 14/22 on the weekend despite tipping the scales at about half the weight of most of the fleet.  One-legged Brazilian badass Lars Grael/Sam Goncalves finally knocked Augie Diaz off the top spot in a regatta, but only on a tie-break; Augie continues to dominate the Series as the biggest event - the 26-boat, 8-nation, world champ and medal-filled Midwinters kicks off on Thursday.  Hit up the Series Facebook Page for event reporting from our boy Clean, with more photos like this one from Meredith Block.
January 8th, 2014 by admin
Longtime Newport Beach, CA Star sailor Jim Buckingham with Austin Sperry may have taken the first Star Winter Series event in perfect Miami breeze this weekend, but devoted SA'er Philip Carlson took the spotlight, the 23-year old Swede taking two bullets on the final day to jump ahead of Augie Diaz/Arnis Baltins for the second-place spot.  Fellow 23 year old Finn sailor and Rio 2016 hopeful Luke Lawrence kept it tight with Philip until he blew a block up on Sunday.  Carlson said he just kept the boat going, while 'the German Mr. Clean' a/k/a superstar Star crew and Weymouth Olympian Frithjof Kleen, made it go fast.  Betcha didn't know there is a German Mr. Kleen…Here's a look at ours and Germany's at the same time.
Now that the Star fleet is firmly out of the Olympics, is this the first look at a younger US-based fleet?  "If I am going to pay for my own sailing, this is the Class I will choose every time," said Carlson.  The second SWS event is December's Commodore's Cup; register here and check the Series' Facebook Page for interviews, photos, and more coverage from the team.  Meredith Block Photos.
November 25th, 2013 by admin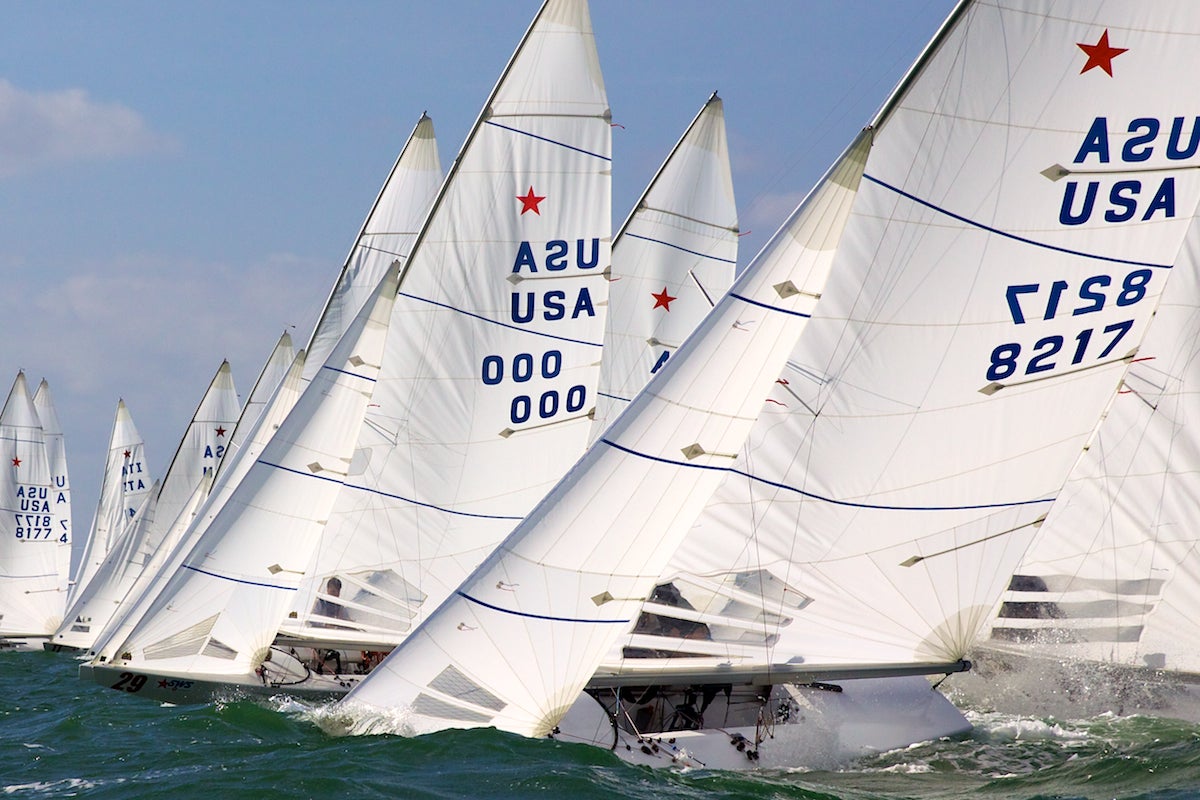 Nearly 50 teams participated in the inaugural Star Winter Series (SWS) Presented by EFG International  last year, won by Augie Diaz and Arnis Baltins.  The Miami-based series was such a success that both its Event Director and Presenting Sponsor are back, with more excitement and more action planned for the 2013-14 season.  Let's take it over to that Director, our old Anarchist friend Stu Hebb.
"After wallowing around in ultra-light air at the San Diego Worlds, every Star sailor I know is pumped up for the amazing conditions we get in Biscayne Bay, week in and week out," said Hebb. "Over the five events of last years SWS – 12 days of racing – we lost just half of one morning to light air, with the rest being perfection; 8 knots to 18 knots, 75-85 degrees; any questions?  Anyone with a Star, or thinking about getting a Star, we've made the decision really easy for you:  Get your boat down here before the first event in November and you'll have the time of your life."
Hebb says interest in the 2013-14 Series has surprised even him, with multiple teams from California and New England making their way to Coconut Grove next month to join the already-established fleet, as well as committed entries from Germany, Brazil, and several other nations.  As everyone is rediscovering, Miami has become the new "place to be" for winter sailing in this hemisphere.  Here's the schedule:  Get registered!  Meredith Block photo.
October 8th, 2013 by admin
Can't get the proxy server for the Youth AC running and tired of looking at "YOU CAN'T WATCH THIS HERE" messages?  Like us, ESPN3′s app ain't working for ya?  Or maybe you just hate children and catamarans?  Well we've got something for you too.
The Star Sailors League is sponsoring live 3D race tracking from the San Diego Star Worlds, which starts in a few minutes.  Click the pic to go to the live viewer.
Title inspiration to the incredibly cheesy, somewhat obscure TV show that most stoners will remember…
September 1st, 2013 by admin