Posts Tagged 'sir robin knox johnston'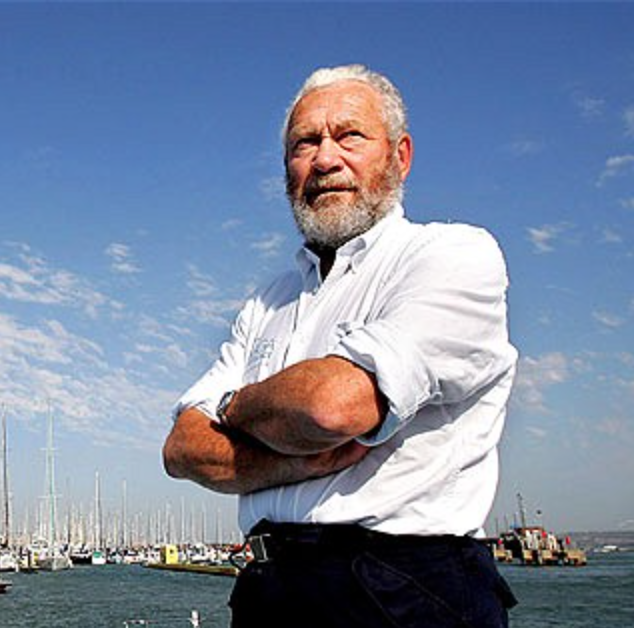 When Sir Robin Knox-Johnson crosses the Route Du Rhum finish line in Gaudeloupe in a little less than a week, he'll get some spectacular news; the lawsuit filed by English bottom-feeder lawyer Ruth Harvey against his Clipper Race was tossed out by a Havant judge earlier this week.  Harvey claimed she suffered sexual harassment and discrimination aboard Jamaica Get All Right (irie?), and sought protection as an employee of the Clipper despite having paid a shit ton of money to sail the race.  The judge disagreed.
Harvey dropped out after two legs and sued earlier in the year, and now that she's been dispatched, we encourage anyone seeing her on a boat to heckle her mercilessly.  Head over to the thread for pics and more information.
November 14th, 2014 by admin
With no one dying, no boats breaking of late, and nothing really special in their media output, we can be forgiven for forgetting the pay-as-you-go Clipper Race has been 'raging' for months, and as we speak, beginning its final points scoring leg.  Sir Robin's pay-as-you-go crew are quietly getting their work done, training newbies whilst racing 'round the world on their heavy 70′ racer/cruisers.  The boat's size and stability are two reasons we were a bit shocked by this knockdown-plus video from two days ago.
Very, very few sailors will ever find themselves actually inside a waterspout, and a huge thanks to Team GBR for sharing it with all of us.  Show up tomorrow (the 12th) in St. Katherine's to check out the fleet.
July 11th, 2014 by admin
Fresh from some tough sailing in the Sydney-Hobart, Robin Knox-Johnston just isn't living unless he's living in the shit.  Our pals at Endeavour Quay caught this shot of the legendary salty dog as he dropped his Open 60 back in the water.  Rumor has it that Sir Robin's been getting itchy and is looking to do something interesting again, will we see the 74-year old hit some of the busy IMOCA schedule for 2014?  There's a doublehanded NY-BCN race and then of course the all-important singlehanded Route Du Rhum in October.
And if that ain't enough, the 2014/15 Barcelona World Race is right behind, starting on New Year's Eve.  You know what?  If he sails 1 mile we'll still applaud him.  74 years old and singlehanding an Open 60?  Bloody awesome!  Thread and more pics here.
February 11th, 2014 by admin