Posts Tagged 'scott fox'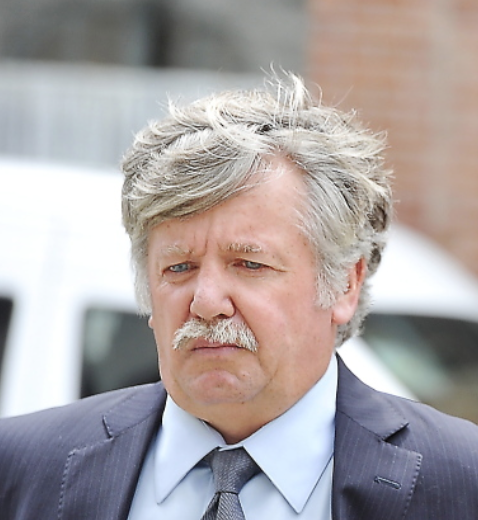 Scott Fox, the dinghy sailor, Opti dad, and former owner of the Boathouse (Maine) finally got his sentence today after pleading guilty to all sorts of nasty financial crimes back in May.  Fox got ten years in the clink, with 3 years of probation afterwards, and has to repay around $10M of the $14M he embezzled from KeyBank.  According to the Portland Press Herald, Fox used the stolen money to pay for a laundry list of fun: "Female escorts, cars and sailboats, a boating business, private school education and college for his children, family vacations to Hawaii, a Disney time share, a ski condo at Sugarloaf, and some of his children's expenses after college."  Fox also had some kind of 'addiction' to hookers, according to his lawyer.
It's the kind of sordid tale we all stare at like a multi-car wreck, made even more so by the fact that he's well known to many Anarchists, but that's life sometimes, isn't it?  See you in a decade, Fox.  Check in on the latest in the Fox thread.  Portrait from Gordon Chibroski outside the courthouse.
June 27th, 2014 by admin
We just learned that longtime dinghy and sport boat sailor and early SA'er Scott Fox pled guilty last month to Fraud and Tax Evasion charges in an ongoing Maine scheme that would make Wall Street proud.  According to the DOJ, "Fox used his position as a loan officer at Casco Northern Bank and at its successor, KeyBank, to originate or authorize over $14,000,000 in fraudulent loans and lines of credit using the identities of four real individuals, without their knowledge or consent. He used over $5,800,000 of the fraudulent proceeds to keep the loans current and prevent the detection of his scheme. He used almost $8,200,000 for personal expenses including to pay for his children's educations and family vacations, and to support his business, "The Boathouse." Fox failed to report receiving any of this income to the Internal Revenue Service ("IRS") causing a tax loss of over $1,300,000 between 2006 and 2011." Fox also bought a home and paid to support a mistress on his ill-gotten gains.
While he's been ordered to pay restitution to the bank and IRS, with his sentence likely to be at least 8-10 years in Federal prison (no parole), the reality is that Fox's debt is a write-off.  The terms of his plea agreement don't include a sentence so Fox could actually see the full 30 year maximum, though he's entitled to appeal anything over about 12 years on the terms of the deal.
The US Attorney's narrative on the scheme is here, and it's a fascinating look at just how far one man can go to keep all the balls in the air.  There's a thread about it here.
March 17th, 2014 by admin