Posts Tagged 'San Francisco'
Tom Ehman's Golden Gate Yacht Club Challenge already made its first political change – it's now known as the SF Yacht Racing Challenge to keep from pissing off the rest of the Bay Area clubs.  One sneaky anarchist attended an Ehman presentation about this 'outside the box' event for the age-advanced, and here are the details we've scooped up:
+ The new class will be known as Super 12s, and will be more of a 'Spirit of Tradition' version of a 12 rather than a real one.  A Grand Prix (post-1983) 12 above the waterline, a modern fin-keel yacht below. Carbon-composite hull, deck and rig.
+ Strict OD including deck hardware and sails (lesson learned from Volvo) for the obvious cost savings, as well as to make it a crew contest, not a design/budget battle. Draft will be under 10′ – they're shooting for 9'5″ – both for access to area clubs and to commercial yards.
+ Boats are expected to be convertible to a charter life after their competitive lifespan ends.
+ Crews will have a strict nationality requirement (passports?) as well as an interesting diversity requirement: each crew will need to include a minimum of two women and two men as well as two aged 22 or younger, and one aged 62 or older.  College sailors should be eligible through their senior year, and the total crew size will be 12.
+Teams will have to work with local YCs/marinas/yards to create a base in an existing facility – no building out of own piers for a team base that is separate from existing local sailing community
+ Fleet racing and match racing finals will take place on the San Francisco city front for 2 weeks in July, when average afternoon (1300-1800) wind speed on the Bay is 13kts or more virtually 100% of the time (13-30kts). There will be no upper wind limit; lower wind limit of 5 knots or so, though stats say it ain't gonna happen much, if at all.  "Hell or high water" is what we were told.
+An East Coast venue will likely come into play within the first couple of years, and our guess is an obvious one: Newport.  We can see Annapolis trying to regain some of the luster they've lost as one of America's real sailing cities…other than that pesky problem with having breeze.
+The boats should cost somewhere between 2 and 3 million, and the campaign another 500k to 1M.
Several Italians are apparently quite keen; we'd hope to see Vincenzo and Patrizio back in the kind of racing they both enjoy.  Here's an Italian take on it.
May 24th, 2015 by admin
The Farr 40 Worlds pulled together its best fleet in half a decade for this week's action in San Fran, and after 3 races, Alex Roepers' three bullets is obviously crushing it.  Roepers' Plenty benefits from taking nearly most of the now-defunct Barking Mad crew – including Hutch, Trubie, and Skip B – the wide variety of skill levels in the rest of the fleet make the 2014 title a bit of a foregone conclusion for the 4-time (we think) F40 World Champ tactico Hutch.  Meanwhile, Hutch's perennial helm and boss Jim Richardson (whose divorce scattered the multi-boat Barking Mad program to the wind)  quietly stepped in to charter Lang Walker's Kokomo after a business distraction pulled Walker away – he lies in eighth with an all Oz crew after a day of light to moderate San Fran autumn breeze.
For those of you who like to talk about how amateurs are just as good as pros, have a close look at the results; not a single non-pro team is ahead of any of the pro teams (and F40 rules mean just 4 pros are allowed aboard), but if trends continue apace, next year should see the first Worlds in a decade with more amateur than professional teams.
As usual, despite Rolex feeding the Class with six-figure sponsorship dollars every year, the best coverage ain't coming from them; instead, there's a sweet high-res photo stream here and a really nice Livestream video feed from Mauro and Janna at Zerogradinord who've been brought over by the Enfant Terrible team.
October 16th, 2014 by admin
 It's not like Larry Ellison's job as CEO of Oracle Software has had a negative impact on his quality of life over the past decade, but as of yesterday, the ultra-fit 70 year old and world's highest-paid executive is going to have a bunch more free time to engage in his hobbies: Basketball, tennis, motorboats, yacht racing, botox, marriages, and of course crushing his enemies, seeing them driven before him, and hearing the lamentation of their women…  Ellison leaves longtime executives Safra Catz and Mark Hurd as co-CEOs, while Larry will stay on top of things as Chief Technology Officer.
Big thanks to the 80s for the extremely appropriate title.
September 19th, 2014 by admin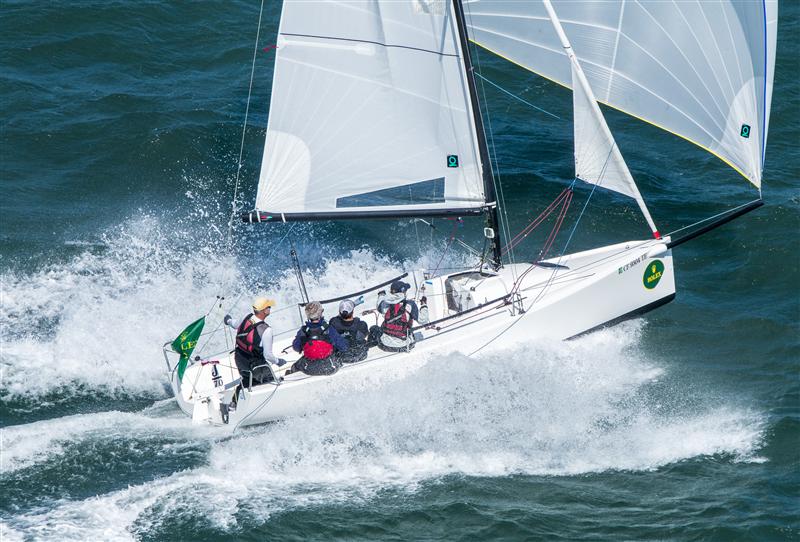 Some of the more entitled folks on San Francisco Bay continue to bitch and moan about our Big Boat Series criticism with the same fervor they have been peppering the America's Cup with since the AC deserted them; this despite the undeniable evidence of the RC's incompetence last week and the fact that the 'new, inclusive' BBS still can't manage a hundred boats on the line despite the average size of the boats dropping by 50% in the past 5 years and despite the draw of their 50th anniversary.  
How is it that Charleston can pull almost 300 boats and Detroit can pull over 200 to their marquee events?  Our issue is not with San Francisco Bay, which, despite the cold and fog, is still one of the world's best sailing venues; our issue is the fact that the folks running the BBS came to their new 'inclusivity' about a decade late, and only because they were forced into it by a nearly dead event.  Like the other 'Tier 1′ clubs, the StFYC is, by its very nature, always behind the times (not to mention incredibly snooty) ; that inability to respond to change is yet another reason why the stewardship of the sport cannot be left in the hands of elite yacht clubs without suffering the same calamitous drop in racing interest we've had in the period from 1980 to the present.
All that being said, we've always promised to offer opposing views here on the sport's most-read page; below is one from a J/70 team.  One quick tip to all of our SF-based haters?  Keep hating on us and we'll keep beating on you.  Be productive rather than bitchy, send us reports, and you'll make your sailing community look far less entitled than it currently does. Daniel Forster/Rolex photos.
The 2014 Rolex Big Boat Series was a fairly different experience for me this year.  I've done more BBS's than I can can count now, but none like this.
First off, we didn't sail a big boat.   BBS has, over the years, grown more inclusive to the point where this year they included the not-quite-23 foot J/70s.   Thirteen teams plied the waters of San Francisco Bay, a pretty good turnout considering it was mostly local boats and the event was concurrent with the massively attended J70 Worlds.
Secondly, I sailed with an infant team.  It flies against my instincts to compete in a high level event without significant practice and preparation.  I like to be competitive, and a lack of preparation is a recipe for frustration.  As I said, however, this was a different Big Boat Series.
You see, we had a J/Would alumni who just a month ago bought a J70.  It's his first boat.  He's been a great client and his enthusiasm for all things sailing is a real pleasure to be around, so when he expressed interest in jumping right into the 'deep end of the pool' and taking a shot at BBS, I couldn't say no.  If I had really thought about it and considered the fact that he had never driven a boat in a real race (outside of J/World Racing Clinics), or if I had thought about the fact that we had precisely one, and only one, weekend regatta to prepare, maybe I would have passed on the opportunity.  But then I would have missed out on a remarkable experience.
What the fleet lacked in LOA was more than made up for in sheer talent.  Paul Cayard was trimming main and calling tactics for Andy Costello (also owner of the J/125 Double Trouble).  There were at least three sail-makers racing on different boats, and a huge host of talented skippers and crews.  The regatta was seven races over four days.  Each morning, our initial daily race was on a windward/leeward course up the SF city front.  Morning breezes were light (10-12 knots generally) and building, and a good flood tide kept the boats tight up against the shoreline for current relief.  For the afternoon race each day, the fleet over to the Alcatraz course.  Breezes each day had built to 20-26 knots and the current had only built.  The afternoon races were marathons, some 16  miles long, including legs from the Golden Gate all the way down to the Berkeley Circle….  and back!
So all of that is pretty standard BBS.  So what was different about this one?  We showed up at a the premier sailing event on the West Coast with a new boat, a new skipper, and a new team, and we felt like we were racing sailboats.  We didn't break anything, didn't crash-and-burn (well, ok, there were maybe two good solid broaches!), and didn't get flushed out the back. And we had an absolute hoot.  Our skipper, so new to the sport, was out there with some of the top sailors in the country…  and in the world!…  and we could taste the competition, sailing many of the courses and races right in the thick of the pack.  In what other sport could you possibly do that?  And in what other boat?
The J/70 is easy to setup, straightforward to dial in, and fun to sail.  In the big breeze, they get pretty physical,  and while my muscles are still aching after five long days of sailing, it all made sense when we would turn the boat downwind and take off on a screaming plane the full length of SF Bay!  Seriously, we were outrunning the Farr 40 World's fleet and other boats with twice the length and four times the crew!  Now if the Race Committee can just comply with our request to have shorter beats and longer runs…
Anyhow, congratulations to Andy Costello for the overall win, and thanks to Dan for a great effort, and a great event.  It really is a ton of fun sailing with him, and he puts up with our antics pretty well.  His progress has been remarkable (a testament to J/World training programs and coaching, if I do say so myself), and we expect great things from him!
Wayne Zittel
J/World Performance Sailing
September 18th, 2014 by admin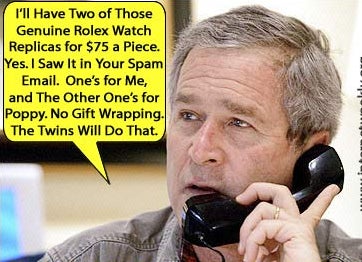 We'll be the first to tell you that we think the BBS is kinda bullshit; a whole lotta people running around at the helm of what was once one of the world's major regattas who are absolutely sure that vanilla ice cream oozes out of their anal openings.  Is there anything about it that is even 'big' besides the egos of the folks at the helm?  Or besides the 6 figures in cash and prizes that Rolex spends to flog their watches to a few hundred rich white boys?  How can the town that should have been transformed by the America's Cup fail to draw even 100 boats to their marquis regatta…during its 50th anniversary bonanza?  
Anyone expecting a change doesn't understand San Francisco very well, we fear.  Example:  Have a look at what 20 grand in movie money buys you for your overall highlights at your club's premier regatta: It's an 11-minute video from probably the world's worst sailing video producer and it looks and sounds like it is straight out of 1998.  How are you StFYC members not embarrassed that this is the best your club can do?
As such, we love this post in our world famous forums. Consider this our one and only article on the BBS.
Reporting live from San Francisco Bay, we are entering the final day here at St. Francis Yacht Club. Big drama unfolding in the HPR fleet as Hamachi (J125) was reinstated from a previous OCS after they filed for redress. Truth be known and it IS CLEAR AS DAY on the video, they were over the line at the start by a boat and a half. Every boat under her went back and re-started. Yesterday, TP52 Becom being sailed by Norman Devant, campaigned to the race committee to go jib reaching around the bay (4 jib reaches) so they can pull a horizon job on the rest of the fleet. Well that worked out well for them securing a slimy win and putting them in podium position.
The racing in this fleet thus far has had 3 bay tours already and very little true racing. It appears though, that the race committee at St. Francis clearly has their head buried elsewhere. Coming live from San Francisco. .. over and out.  Jump in if you wish.
September 15th, 2014 by admin
We're fortunate to have made some very intelligent friends over the decade or so we've been working for Sailing Anarchy, and when they ask us serious questions about our reporting, we listen.  So when we  got an email a couple of months ago about the tone of some of our America's Cup editorials from one of the top people at a highly respected team, our ears perked up – partly because this dude is almost frighteningly smart and extremely respectful, and partly because his questions were reasonable and not defensive.  He agreed that much of our criticism of the ridiculous delays and the lack of transparency in the AC was accurate, but asked me if 'killing the event with negativity is really a step forward?'  He also challenged me to 'explain what changes in the AC would encourage us that things are changing?'
With the full competitor lineup about to be released during today's dog-and-pony in London, it's time for me to answer his questions.
Q) Is negative criticism or 'killing the event with negativity' a step forward?
A) Whether criticism is a 'step forward' is irrelevant; we don't work for the America's Cup and we have no duty to 'move the AC forward'; this is similar to the criticism we've gotten for writing about regattas that allow littering in the sea and for writing about classes that are being run into the ground, and our answer is always the same:  We are firm believers in transparency, and to us, letting the sailing public know what is really going on behind the scenes is always a step forward, especially over the long term, and even more especially when reality is shrouded in secrecy and bullshit.
We advocated for and applauded the move to catamarans when the majority of the world's sailing publications were shrieking tradition and sacrilege – actually, we've been asking for it since about 2003.  We approved of the format for AC34 and prayed for a great venue like San Francisco.  And we lauded the beautifully sorted and widely available coverage for the most exciting regatta in sailing history.  But we could not remain quiet in the face of the mounting fuckups while ACAlphabet paraded their stunning incompetence in front of the world.  That's what the other publications did, and if no one questions the bullshit, it will always be repeated.  We'd prefer not to see an AC35 with the same problems as AC34: Woefully low North American ratings and broadcast pickup, failure to meet any of the in-person audience/SF occupancy/ACOC sponsorship raising goals,  a fatal accident whose cause has – until today – still not been properly reported on, safety rules that changed the outcome of the event, and a venue that feels lied to and abused by the sport of sailing.
What my friend was really asking was "do we understand that our negativism is actually hurting the America's Cup?"  My answer is very simple: That's not our problem.  We didn't cheat.  We didn't fuck up the broadcast deal.  We didn't cut the promotional budget to pieces halfway through the cycle.  We didn't make up a bunch of ridiculous projections for the SF government and fail to get close to them..  And we certainly didn't cover up the cause of death of a famous sailor.  So quit blaming us.
Q) What moves would encourage you that things are changing?
A) As we've said ten million times, lack of transparency is one of the sport's biggest problems.  It's got its own language, complicated and esoteric rules, centuries of history and tradition, and is mostly run – at least in America – by a cultish bunch of odd rich people in archaic clothing.  AC33 had the potential to change all that in huge ways, yet it failed spectacularly, and somehow, the guy responsible has never even acknowledged his abject failure or explained how he will prevent the exact same failures from happening again.  That's what we would need to see in order to think about getting behind the next AC – a little openness and honesty instead of the same old back room deals that have governed the America's Cup for a century.  So when you are watching the press conference today, consider the following questions that we'd like answered; get us that, and we'll believe that times are changing.  And consider the fact that, for four years, Russell Coutts has consistently refused to sit down for an interview with the world's most widely read sailing website.  There's only one explanation for that: Fear.
WHY DID BART DIE?
As we've said over and over, we're not at all happy that there still has not been a single official comment on the cause of the accident that led to Andrew Simpson's death, and we frankly don't understand it.  We remember Formula 1 legend Ayrton Senna's death all too well, and while the public investigation process was not an easy one, it's amazing to us that AC organizers did not insist on even the most basic investigation or transparency for Andrew Simpson's cause of death.  The Senna case resulted in a finding against Williams co-founder Patrick Head after a massive investigation that included a 600-page analysis of the crash; while Head would never go to jail for his 'omitted control' culpability, at least the Italian courts provided closure for hundreds of millions of Senna fans around the world.
We know that Artemis Racing conducted their own investigation into Simpson's death, yet no one we've met will admit to seeing it.  We know the Coast Guard had a think about it too.  And we know that the San Francisco police are required to investigate any death.  Yet when we asked the America's Cup where those documents were, they had no answer, and that's ridiculous.  These reports should have been required by ACRM to be released to the public, and an open inquiry into the design, build, and management of Big Red – and the responsibility for her failure – should have been undergone immediately after the accident.  We don't blame Artemis for the silence – they have good reason to be quiet.  But the event's organizers have a duty to do more if they want to be considered anything but a failure and a joke.
We hate that we've had to, but we've done a pile of sleuthing ourselves, and thanks to Johntommy Rosas and the America's Cup Trust, we finally got our hands on the SFPD's official 86-page investigation into the Artemis accident, and for the first time today, we're sharing it with the world. We'll leave the conclusions to you guys, but it's not brain surgery; as we all knew when he loudly acted like he never said it, Nathan Outteridge's words to his dad were pretty accurate –  the boat 'folded like a taco' when it dug the hull in during a bearaway.  There wasn't a pitchpole – according to Artemis design coordinator Adam May's witness statement, the hull failed.  Why did it fail?  Is anyone responsible, as they were for Senna, or was it just a non-racing 'racing incident'?  We don't know, but if the America's Cup is to be the 'tier 1 sport' that Coutts, Ellison, and new AC Commercial Commissioner Dr. Harvey have repeatedly claimed is their goal, it's time to act like a tier 1 sport, where you investigate deaths and hold people accountable for them.
Until then, the only place in the world you can find the investigation report is right here.  Warning: It's not for the faint of heart.
Why Did AC34 Miss Every Media/Comms/Audience Target?
We're not going to re-hash this one – we've done it too many times.  The dismal ratings are public knowledge, as was NBC's refusal to pick up the final races for a national broadcast audience – even when the comeback was in full swing.  But Russell Coutts has somehow not been called to the carpet to explain this abject failure.  Were they the wrong targets?  Is it impossible to make sailing a mainstream sport in America?  We'd all like to know.
What Happened To Continuity?
Coutts told us a dozen times that one of the AC's big issues is continuity; that it's incredibly tough to run a commercially viable sports league when it isn't owned by a reliable group.  This is surely true, and Coutts' solution the last time around was a financial windfall of several million dollars for the winner of the AC if they maintained some part of the AC event management structure he planned in AC34.
Yet when Oracle won, there was no continuity.  Near as we can tell, there was no management; just Russell and a couple of trusted advisors secretly shopping venues around and trying to create a bit of a bidding war.  The incredible action we saw in San Francisco?  Forgotten.  The 'reliable pro-sports league'?  Gone.  Instead we have a year of silence while all the excitement fades into the background, and we're right back on the same old Coutts train.  And we'd like to get off it.
If you would too, start asking the AC folks the same questions we have, and don't let up. Hit them over here and over here.  If Russell Coutts or his new commercial chief are serious about what they claim, they'll answer.
But if all the talk is bullshit and smokescreen, designed to cover up the fact that Coutts' job is really to win the Cup and neither he nor Larry gives a shit about the rest of it, they'll continue to say nothing, admit nothing, and accomplish nothing – besides retaining the Cup, of course.
September 9th, 2014 by admin
One of the world's legendary Maxi racers sat in a climate-controlled shed on the Eastern Shore of Lake Michigan for a decade at a cost of tens of thousands of dollars per year, while rumors said she was broken or delaminating, or that maybe she could never again be competitive against newer boats. We think Larry just a little sentimental about the boat he nearly died on, and he'd rather have her as a trophy than let someone else make new memories on Sayonara.
And that's what you see here – the bow and stern of Sayonara waiting for a lift on Pier 80 after a date with a chainsaw; the final remaining signs that there was an America's Cup in San Francisco.  There's no sailing center or junior racing center; no museum or clever, multi-use development.  In fact, despite all the pre-event posturing, there's very little legacy for 'the Summer of Sailing' at all on the ground in SF; just a few rusty boxes and a famous yacht sliced up like an 8-point deer, ready to go on some wall or building or corporate campus.  It can't be any more cliché, but we're left no choice but to say it: Sayonara!
Here's the cover story about Larry's infamous Hobart from something called BusinessWeek, apparently a magazine in the 20th century.  Like Sayonara, something obsolete; a collection of stories and advertisements bound together in paper.  Imagine that!
Title song from the same era as the boat, and a bit creepy, like its owner.  Interesting photo thanks to SA'er 'L124C'.
August 29th, 2014 by admin
After the ass-kissing statement of support released last week by the 'Euro 4′ AC35 challenger heads (Ainslie, Sirena, Percy, Cammas), we're unsurprised to learn that, according to AC authority and AP writer Bernie Wilson, Russell Coutts specifically told ETNZ to stay home from a major, confidential Challenger/Defender summit meeting later this week in London.
According to Wilson's piece, "the event authority is working with the teams "to further define an event based on the published protocol." Coutts said that after he heard from another team [emphasis ours -ed] the Kiwis didn't want to want to proceed on that basis, "I rang them up and said, 'It's best that you not come.' We have four other challenging teams and the defender that want to work together to have a great event this time and in the future."
We're not quite sure what Coutts' offered to get formerly logical and critical guys like Sirena on board with whatever failure-doomed plan Coutts is trying, now that his greed and hubris sent Iain Murray and Team Australia into the void previously occupied by Vincenzo Onorato.  Discounted entry fees?  Access to some of OTUSA's old data archives? It's gotta be something, because they all know that Australia's Challengus Interruptus makes Russell Coutts and Larry Ellison look like some of the biggest buffoons in international sport.
Coutts' latest bit of nastiness to his countrymen is just one more folly from a guy who is almost comically bad at the business of sport, and the same question is on every AC watcher in the world's lips:  Why would one of the world's best businessmen keep Russell Coutts at the head of the AC organization when he has failed at every single AC-related business decision he's ever made, including the most costly boondoggle in the history of modern sport?  It ain't the biggest newspaper in the world, but the Otago Daily Times has one possible answer: They say Coutts' contract may have a 'Bertarelli Clause', guaranteeing Coutts the top job until he gives it up himself.
Golden Gate Yacht Club members are not happy.  Notwithstanding their recent "support", Challengers are not happy.  Sponsors are not happy (or nonexistent).  And fans are not happy.  Hell, even Obama has a 40% approval rating.  But how long will the notoriously headstrong Larry Ellison continue to allow his reputation and the sport he loves to be screwed over by a piss-poor businessman who's proven that he is terrible at everything…except for one skill:  Winning the America's Cup?
Unless this is all part of the plan…screw everyone and you might not come so close to losing the next one?
Is there anyone in the world left that supports Russell Coutts?
July 28th, 2014 by admin
Former San Francisco politician and now barkeep was one of the city's biggest naysayers in the negotiations for AC34, and with the City being 'pumped and dumped' as a possible AC35 venue, Peskin is clearly feeling vindicated, and, well, a bit punchy.  And yesterday, he penned the "Top Ten Reasons AC Banners Are Still Flying Over SF"  that gave us a little chuckle.  From SFGate's blog:
10. Larry Ellison demanding taxpayers give him $11.5 million more just to make him go away.
9.  Cup Banners hiding sacks of lead weights Team Oracle used to "speed things up a bit"
8.  Port likes to pretend things it doesn't like never happened – see secret plans to revive 8 Washington
7.  First C.W. Nevius has to write another bizarre column blaming NIMBYs for everything
6. Ed Lee hoping "America's Cup Success" banner is his version of "Mission Accomplished"
5.  Top Port officials don't even live in SF so they never noticed banners still there
4.  David Chiu hoping banner maintenance can fulfill his mayoral campaign promises that "America's Cup has already created thousands of local jobs right here!"
3.  Just a few more layers of car exhaust and dirty banners will blend in perfectly with piers
2.  Larry Ellison cemented banners on with his super-fancy "billionaire yacht glue"
1.  Ed still waiting for the ok sign from Willie and Rose.
In other America's Cup news, Coutts was seen at the Chicago Yacht Club yesterday; ostensibly scouting out his new office space…We're going to throw our endorsement behind the Windy City as our top choice for the Cup, and we encourage you to do the same.  Why?  How about our own serious Top Ten list?
SA's Top Ten Reasons For Oracle To Hold An America's Cup in Chicago:
10. Bermuda's costume is possibly the stupidest national dress in the universe.  Worse than Burkhas.  No one can take a year of those shorts.
9. Bermuda's sharks and big reef fish would play havoc with AC62 foils.
8. The Editor would be angry for two years if SD got taken over by Coutts and his minions.
7. SD Kelp + foiling = uh-oh.
6. No more mammal slaughter; AC34 killed literally tons of seals, sea lions, and dolphins.
5. Chicago's hipster population is minimal.
4. Chicago is way closer to Clean's house, meaning SA might actually cover the 35th AC.
3. Don Wilson is smarter than the entire San Francisco City Board of Supervisors, and should be able to drive a good bargain.
2. 2 of the 4 Americans currently sailing for Cup teams are (more or less) local.
And the number one reason to have AC35 in Chicago:
1. Late night lead 'modifications' to Oracle's boats will weigh more in fresh water.
June 19th, 2014 by admin
San Francisco's demands to host the 35th America's Cup proved too much for Russell Coutts, who sent a letter to Mayor Ed Lee this morning.
""Given the tight timeline and demands from prospective teams to confirm the final venue, it has been necessary to continue reducing the shortlist of candidate cities," Coutts wrote. "We have therefore taken the difficult decision to no longer consider San Francisco as a possible candidate to host AC35."
Union wages, NIMBY bitching, and the lack of concessions on fire/police services and pier restoration money don't work with Coutts' mission to make the Cup sustainable – a mission that depends on 8-figure venue hosting fees, tax breaks, and long term subsidies from places that see the value in offering them, and we've learned that Bermuda is currently throwing the biggest pot of gold at Coutts & Co as of today.
Far be it for us to criticize the business acumen of a guy who just threw spent more money on a per-spectator/per-viewer basis than anyone in the history of sport with almost nothing to show for it, but is an island nation that has lost more than a third of its hotel rooms since 1990 and that, according to most sources, has less than 10,000 beds and 4,000 rooms, a good choice to host what they called a couple of years ago, the 'third most economically valuable sporting event in the world?'  Remember, this is an island where literally everything needs to be flown in from elsewhere, and it has one of the highest costs of living on Earth.
Maybe Russell is on to something here; after all, the only Bermudian industry bigger than tourism is tax avoidance and international banking; specifically, Bermuda is one of the world's top tax havens for businesses, and a great place to register your multi-million dollar yacht or plane.  Did Coutts finally come to the decision that millions of poor, downtrodden masses will never make the Cup pay?  Can the Cup reach commercial nirvana by catering only to the kind of ultra-rich folks who own super yachts and can write off million-dollar trips to schmooze in VIP tents in Bermuda?  It worked for Louis Vouitton – well, at least until Coutts' last big plan chased them out of the game…
Or is Coutts just completely out of his mind?
June 11th, 2014 by admin
As Russell Coutts continues his efforts to become the Bernie Ecclestone of the America's Cup, another Bernie learned yesterday that San Francisco is most likely OUT of consideration for AC35.  You'd think the new buzzwords of sustainability and commercial viability might argue for Northern California staying part of the AC, but apparently, they're just too big a pain in the ass for Coutts; in a truly bizarre twist, an island in the middle of the Atlantic is now thought to be at the head of the list, thanks to government subsidies, tax breaks, and time zones, while San Diego and Chicago remain in the hunt, with the SoCal gem a marginal, haven't-we-been-here-before option, thanks to the kelp, light air, and the fact that the racing will either be so far south offshore that it will be in Mexico or so far west that it might as well be in Hawaii, except it isn't. It is equally retarded to think that the Midwest option is probably the best possible one, all things considered.
A Bermuda choice would be a major admission that huge crowds aren't that important to the 'commercial cup', nor does any connection to America matter beyond the 25% nationality requirement or the name of the defending team or the competition itself.  More irony in an AC35 that's overflowing with the stuff.
June 10th, 2014 by admin
GoPro has never been about technology, and in fact the now-ubiquitous (and longtime SA advertising) San Francisco-based product line never had the smallest, the lightest, the cheapest, the most convenient, or the best-looking camera on the market.  That's what makes their marketing accomplishments more impressive, and make no mistake: GoPro is a marketing and branding company first, and a product second.  They market their asses off, and sell enough accessories that anyone in the world can use their cameras to record their passion.  We've enjoyed our relationship with the company, and we're stoked to see that they filed their S-1 Statement on Monday in preparation for an Initial Public Offering some time in September or sooner, though this IPO has been rumored since at least 2012.
After working with with the company for years, would we buy any stock?  It's a tough call in a business with tiny margins and almost guaranteed obsolescence; that being said, GoPro has solid numbers, an actual, physical product and distribution network, and has done a phenomenal job of diversifying its brand (becoming a content provider, streaming system, and social media juggernaut). The company has also spread its product amongst the most important people in extreme sports, and niche athletes are pretty reliable when it comes to brand loyalty.  In other words, even if a perfect GoPro killer emerged tomorrow, it would take gross incompetence and many moons to knock the industry leader off its pedestal.  Let's say we're 'cautiously optimistic'.
Talk IPO and tech stocks in the thread here.
May 22nd, 2014 by admin
It's the one-year anniversary of Andrew "Bart" Simpson's death aboard the JuanK AC72 known as Big Red, and also Bart's wife Leah's birthday, and no one can say that Bart's friends – guys like Iain Percy, Nathan Outerridge, Paul Goodison, and Ben Ainslie – have let the memory of the man fade away, even for a few moments.  They've spread his name all over the UK in countless ways, with major time and money going into the creation of the record-attempting Bart's Bash and todays 's dedication of the Andrew Simpson Sailing Centre in Weymouth.
It all seems so uplifting until you realize that there still hasn't been a single word of the investigation into Bart's death released by anyone, anywhere, at any time – if one was ever completed at all. We asked the San Francisco PD whether their investigation was ever completed, and they said, "what investigation?"  We asked last year for the results of Artemis' investigation, and never heard a word.  Not a single federal or state agency has said a word about culpability for Bart's death, and we don't expect them to.
Is every one of Bart's friends willing to just say 'shit happens' instead of finding a shred of responsibility or accountability for the fuckups in design, construction, and/or sailing that killed their teammate?  We  expected it from disgraced team CEO Paul Cayard, who said next to nothing and basically became invisible after Bart's death until being booted from the team after Artemis' ignominious exit from the LV Cup.  But to get the same silence from real leaders; guys like Ainslie and Percy and Goodi who've never been bashful about speaking their mind, we expect better.
If this was Formula One, someone would be in court or jail right now, or at the very minimum, hauled before a governmental investigation panel.  But this is sailing, something no one in public office cares about for more than 12 seconds, and if Bart's friends inside the sport don't make noise, no one will.  While we think it's awesome they are raising all this money – much of it going to Bart's widow – we also wonder if maybe, the best way to remember Bart would be to find out exactly why his boat killed him after folding itself into little pieces on a typical day in San Francisco. You don't hold people accountable out of vengeance, or anger – you do it so history doesn't repeat itself.
CLARIFICATION: There's been a lot of discussion about our editorial above, and we'd like to clarify a bit:  We are not questioning the integrity of any of Bart's friends or family.  We are questioning why a death on an AC72 is any different than a motor sports, air racing, or traffic accident, or for that matter, any of the numerous life-ending sailing tragedies we've seen over the past couple of years, and we are questioning why people close to Bart haven't demanded more.  Low Speed Chase went up on the rocks just a few miles from San Francisco last year in a crewed race, killing 5 crew of the 8 aboard.  An extensive, expensive, nearly year-long investigation took place thanks to US Sailing, with a lot of important lessons learned by the hundreds of thousands around the world following the tragedy, and some closure for the families and friends of the deceased sailors.
Meanwhile, there's been no such response by US Sailing, ISAF, the USCG, the State, or anyone else for Simpson; rather, there have been a few open-and-shut inquiries by police departments with no apparent interest in delving into an area that's totally unfamiliar to them, with every move watched over by legal counsel to billionaire businessmen.  There has been an internal investigation by Artemis without a single page released to anyone outside a tiny circle of Artemisians.  What about the tens of thousands of fans Bart had?  What about an English public that cheered he and Percy on so strongly during the Games?  Do they not deserve more than silence?
CORRECTION: Richard Butcher is Chairman of the Board of Trustees for the Andrew Simpson Sailing Foundation, the charity formed in memory of Bart, and he wanted to correct our piece.  Over to him.
The purpose of the charity is principally educational, via the sport of sailing. This will partly be met by encouraging into the sport those youngsters who would not otherwise have that opportunity. One of our aims is to help find marine related apprenticeships for some of these youngsters.  Yesterday, we achieved a historic milestone in the charity's short period of existence by opening the sailing centre in Weymouth. This enables us to have a focus at a world class facility.  Every bit of the amount raised is destined to help fulfil our objectives, and we have every ambition of this becoming a world-wide charity once funding permits.
There was a serious inaccuracy in the item you published yesterday. None of the monies raised for the charity will go to Leah, Bart's widow. It will only go towards the fulfilment of our objectives. Leah is one of our Trustees and it would not, in any event, be permissible for her to benefit from the charity.   It is most important that those making donations to the charity, whether it be by Bart's Bash or otherwise, are not in any way misled as to what will become of their donations.
Yours sincerely,
Richard Butcher
May 9th, 2014 by admin
2-time America's Cup winner and Oracle Team USA principal Larry Ellison ranks as the most punchable CEO in America based on criteria such as  scope of influence, public image, annual income, and general physical appearance, according to one of the most reliable sources of fake news in human history…read on.
April 3rd, 2014 by admin
Former underground journalist and now travel writer/shooter Tina Fitzgerald grabbed this reminder of just how gorgeous San Francisco is in the winter.  Maybe this whole Summer/Winter thing for the America's Cup needs to be revisited?  More beauty on her Facebook page here, and her blog here.  Title shout to the Violent Femmes.
February 12th, 2014 by admin
While IMOCA figures out what to do with its future, some of its most legendary skippers are moving in another direction.  As first reported here on SA almost half a year ago, Franck Cammas is moving forward with his usual laser-beam focus on a French America's Cup bid, and an announcement at the Paris "Nautic" boat show may be the first indicator that he could succeed where Les Freres Peyron couldn't.
Picking up his second-annual French Sailor of the Year award last night, today Cammas pulled together a true 'who's who' in French racing history for this morning's announcement.  Michel Desjoyeaux will lead the technical team and Franck the sailing team, while Olivier de Kersauson and Stephane Kandler will handle the less exciting parts of the effort.
The team's "founding members" — in other words, the guys that have funded the initial sponsorship hunt and tried to open some boardroom doors — include big biz bosses Bruno Bich (Bic), Bertrand Méheut (Canal +), Thierry Martel (Groupama), Bruno Luisetti (formerly Kraft Jacobs Suchard) and Erik Maris (Messier Maris & Associés), but crucially no major sponsors were announced.  In other words, there's enough money to go looking for more, but not enough to start spending.  We also hear from les anarchistes in Paris that some of the veteran grinders are being asked to keep their schedules open for late 2014 and 2015's AC45 World Series, but no contacts have been signed…
The newly opened Team France thread is bound to be a big one; check it out over here.
Kiwi Kontinuity
While France throws its hat into the ring, Grant Dalton yesterday told 3News NZ that he was back in as well despite earlier question marks from the public and Dalts himself, and the bitter taste of a crushing defeat.  It's great news for AC35, as Team NZ continues to prove, year in and year out, that it's the most credible of challengers.  We're guessing he won't be on the boat this time, though Glenn Ashby has already re-upped and Dean Barker is a lifer.  Meanwhile, Dalts continues his publicly lukewarm face on the VOR, claiming the $30M he estimates necessary to win might be impossible to find in the current economic climate.  Then again, Dalts might just be pulling the old 'negotiation by media' option with VOR CEO Knut Frostad…
Pauly (on the) Shore 
Doing it's beat to leave the Paul Cayard-led disaster that was Artemis' AC 34 effort, the team  just announced that Nathan Outteridge and Iain "Goobs" Jensen are continuing with the team, which is currently preparing its bid for the 35th America's Cup. More. no word which teams are beating down the door to pay way too much for Cayard's incredible leadership skills.
World Series of Poke Her
The Bay Area Economic Council reported their final America's Cup economic benefit analysis on Monday, with around $364 million in total economic impact landing in the area over the roughly 3 month period of the event.  This is less than 30% of the original (and insane) $1.4B projection, and less than 40% of the revised $902M projection from March 2013 (and hopefully the City will tell ACEA to get fucked when they tote the same incompetent financial consultants to the table when negotiating the 2017 deal).  With this crap news and the embarrassing ratings for the entire "Summer Of Sailing" and even the incredible AC final (outside of NZ), Coutts is already hedging against big expectations for AC35 in recent softball interviews.
"We're considering having each of the teams host a World Series event", Coutts told AC33 and 34 PR staffer Peter Rusch, who's apparently playing reporter with Yachting World until his AC35 contract comes in.  Coutts says this "would be great in terms of generating excitement in their home countries," but let's be serious:  After dropping half the US military budget on incredible ACWS events, Russell is very clearly telling potential teams that they will be responsible for their own regattas in the future.  It's a shame, because the ACWS is the one part of the AC34 plan that provided awesome racing from beginning to end, and if OTUSA has the kind of massive advantage over AC35 challengers that we would have seen had they not had the big capsize, it might be the only exciting racing of the next Cup – especially if, as we have been hoping, the AC45s race as one-design platforms with unrestricted foils.
Thankfully Coutts cited a coming nationality rule, a welcome change to anyone (like us) who thinks patriotism and sport make great bedfellows.  But he's already preparing us for a small fleet, presumably because Ellison is shooting to keep the AC72 Class for AC35.  "I think we are better to aim at quality rather than quantity," he said, despite claiming that new cost reduction measures should cut overall team budgets by around a third.  Call us cynical, but there's no way in hell another AC72 program will magically cost 25-35 million less than the last time around, even if some one-design elements come into play and there is a joint logistics package.  If there's one thing that Russell Coutts has proved over and over again, it's that he always wins, and it always costs a lot more than he says it will.
Legal Beagle
In our final bit of Cupdate news, longtime Kiwi Cup lawyer (and architect of Alinghi's doomed CNEV challenge) Hamish Ross hit the news today after claiming in a piece in the NZ Law Journal last month that the New York Courts should have no place in deciding how the America's Cup is run.  Claiming that foreign litigants can't get a fair shake in the US courts (mostly because he personally can't seem to win one) Ross says that the Cup should be administered by ISAF instead.  Because of course ISAF is so very impartial, and of course unmotivated by greed or the millions if fees they seek from the AC.  Ross argues that the Deed of Gift and AC Trust are not even valid, and that they could perhaps be overturned by the Court if a strong plaintiff sued the current Trustee; it's been Ross's pet argument for a decade, and it's quite persuasive, until you realize Ross's theory rests on two centuries of hearsay, dicta, footnotes, quotes from irrelevant politicians, and courts of another country.  It's no wonder Ross can't win a case in the US – even after all this time, he still doesn't understand how precedent works here.
There's a thread to discuss the legal stuff, and you can download the full NZLJ piece here.
December 11th, 2013 by admin
Frequent visitors to this front page know we're pretty infatuated with unmanned sailboats, and we've followed the cool HarborWing project for years.  But while Harborwing seems focuses on finding coastal tasks for its unmanned, winged platform, the SailDrone is off doing its own Transpac – and it's almost there.
That's right – according to the SailDrone Tracker, this 15-foot unmanned trimaran has averaged almost 5 knots through its first 1745 NM from San Francisco to Hawaii, with just 447 to go.  It's controlled via its own navigation package combined with instructions via satellite link and a smartphone. The coolest part?  The SailDrone isn't just for science, though it's already being tested for three big scientific missions; it's also a cargo carrier!  Can you imagine thousands of these things, each carrying 100 KG of cargo around the world?  Autonomous, hive-based transport via wind power seems like a pretty cool solution to all sorts of shipping problems, and a boat designed to be submerged and rolled and keep on sailing…what an awesome way to send a birthday present to your sailing pal.  Never mind the Colombian cartels; a little camo paint and a production line for these things and you've got a very nice way to millions worth of drugs. Not that we would ever, ever suggest that such a thing would be good. Nope, not us.
More discussion here and a pretty awesome video of the SailDrone rounding the Farallones Islands here.
October 28th, 2013 by admin
Jimmy Spithill (or "James" as he seems known as lately) hasn't rested much since his historical, incredible come-from-behind victory for the America's Cup.  He spit champagne on Jay Leno last week, hung out with the Howard Stern crew in NY, delivered a hilarious interview to Stephen Colbert, and even dropped in for the Facebook Generation on an interactive Deadspin chat.
But now it's time for some real questions from some real sailors, and we all know what that means:  A Mr. Clean Skype Innerview with Anarchist-sourced grilling!
So if you want to know what Spithill eats for breakfast or where he poops when racing, don't go here.  If, however, you want to ask some great questions of the Aussie superstar, hit the thread.  Best two questions get a new Sailing Anarchy hat or belt.
October 9th, 2013 by admin
We're still a few days (and a transpacific flight or two) away from the comprehensive SA "Report Card" on the 34th America's Cup.  It will perhaps not surprise or amaze you, but it will lay out the reality behind the event, without qualifications or a worry that somehow Sailing Anarchy will be excluded from future Cups for being honest in front of a massive audience.  In the meantime, Pierre over at Vsail continues to be run one of the few sailing publications unafraid to tell it like it really is, and here's a portion of his own solid analysis of what went right and what went wrong in San Francisco.
Does Larry Ellison really want an America's Cup with many challengers?
Despite Larry Ellison's own statements as back as February 2010 and Russell Coutts' frequent claims, the 34th America's Cup wasn't conceived and implemented in order to attract a great number of competing teams. We will not go once again into the details of the high costs, enormous complexity and mind-boggling logistical needs of the AC72 boats, these aspects have been exhaustively covered by this and many other sailing and mainstream media. If Ellison truly wanted to have 12 challengers and 3 defenders, he could have easily done it in the three and a half years since his victory in Valencia in February 2010. The end result was that only three challengers were able to afford the necessary costs to mount a credible challenge and one of them, Artemis Racing, had no interest whatsoever in the commercial and media return of the event since they were entirely privately funded.
Having just two challengers with serious commercial interests makes it much easier for any defender, in general, and Larry Ellison in particular. He's only goal was and is to retain the America's Cup, not to organize a challenger selection series with 12 teams, avoiding a great deal of headaches that come with that. The less, the merrier. We can't see why it will be different this time.
The question is of course whether it really matters if there are 2 or 12 challengers. The America's Cup was never meant to be a a "big" TP52 circuit. Each one has its own place in the sport of sailing and the America's Cup isn't meant to be for everybody, even if they can afford it! Take for example Niklas Zennström, the founder of Skype. He's an avid sailor, his fortune could eventually allow him to fund a Cup campaign and he spends a lot of money in his TP52 and Mini-Maxi 72 campaigns, nearly 7 million euros per year! Yet he's not interested in the America's Cup because he wants to helm his boat, not write checks and watch her from the dock. Other, equally wealthy businessmen, prefer to race in the RC44 class.
Bob and Sandy Oatley, the father and son billionaires from Australia and Challenger of Record, stated a couple of days ago they would like to see a significant reduction in costs so that more teams can enter but then again it's up to Larry Ellison to decide the future. Vincenzo Onorato, Challenger of Record for the 34th America's Cup, agreed with Ellison's protocol because he thought Ellison would also fund his campaign. When he saw that he wouldn't get a single euro from the American billionaire he withdrew since he was unable to find the necessary funding for Mascalzone Latino. This shows that the Challenger of Record doesn't have a say in shaping the event and Larry Ellison doesn't seem to bother if the challenger he chose withdraws…
However, one thing that Larry Ellison's organization should refrain from doing again this time is to embark on a PR campaign preaching their desire to have "multiple" challengers while at the same time doing everything possible in order not to have more than a handful.
October 9th, 2013 by admin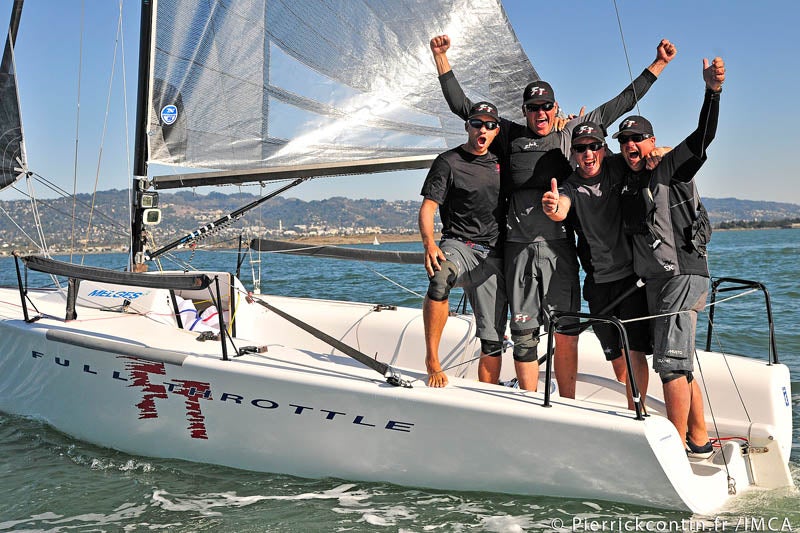 Brian Porter is the first Cat 1 helmsman to win the Melges 24 Worlds in exactly a decade, and along with crew Matt Woodworth, Andy Burdick, and Federico Michetti, he edged out Flavio Favini by just 3 points to take the title last week in San Francisco.  In a fleet of somewhat agro, type A tiller handlers, Brian is one of the kindest, gentlest guys you could ever meet, and he sat down for Sailing Anarchy's classic "Innerview" to answer some of Mr. Clean's questions after winning the title that's eluded him for more than 15 years.   Go here to see who Porter beat, and enjoy this Pierrick Contin photo with full gallery here, and go here and here for a couple of great highlight reels from the event from Vibrant Films.
SA: You've been trying to win the Melges 24 Worlds since they first began before the turn of the century.  How does it feel to finally pull something like this off that's been motivating you for almost two decades?
BP: It feels really good to win. I have worked hard at this sport my whole life. I got the monkey off my back, finally! The greatest moments in my life were the births of my four children. I don't think anything compares to seeing a healthy baby come into the world. But I am definitely walking in the clouds.
SA: You are a trader on the CBOT (is that right?), a seriously high pressure job.  Is racing M24s at this level still a relaxation, a break from that job, or is it just as pressurized as work?
BP: I find racing extremely relaxing. The pressure is nothing like trading. It has always been a haven for me to relieve life's pressures.
SA: You are the first non-pro driver to win the M24 Worlds since Shark Kahn did it, though he was part of a three-boat team spending literally millions per year on the M24 program.  What special prep did you put into this thing?
BP: We spent 12 days total out there for the worlds. We had one day of practice and then 4 days of the big boat series. We also did short practices on the two days in  between. The last time I raced the boat was Key West. However, I did crew for my son RJ on Lake Geneva all summer where we have a 12 boat fleet. That was actually helpful to give me a chance to really look at sails and rig while not driving. I spent time talking to Vince, Andy, and Federico about sail selection. We kept it pretty simple all in all. We made our sail selection the day before the worlds.
SA: In Santa Cruz you were leading with one race left, and a last-leg broach ended your run, giving you your third or fourth runner-up spot at a Worlds. Was it easier being one point behind Flavio going into the last race?
BP: Actually in Santa Cruz we were one point back as well. For me it doesn't make a big difference if you have to beat the other guy anyway. Having that tack line cleat blow on the kite and the resulting broach was tough but I think that was one of the best races I ever sailed so I didn't feel that bad.
SA: Freddy Michetti, president of Melges Europe, continues to show that no one in the world has a 'Silver Bullet" like he does when it comes to winning major Melges titles. He replaced Sam Rogers who was busy increasing the Midwest's population…This was your first major regatta with Freddy – can you tell us the secret ingredient that Fred brings to the table that has allowed him to own an unbelievable 5 M24 World Titles, including 4 of the last 6?
BP: It was one of the single greatest privileges of my life to sail with Federico. He spent an incredible amount of time loving my boat. He made it perfect. His feel for the small adjustments is uncanny. His greatest attribute by far is his attitude. He carries himself so well in all situations. Very positive. We had many difficult moments during the worlds and the demeanor on our boat never changed.
SA: We were surprised to see Harry Melges back behind the helm, and we know all about your friendship and rivalry with him going back to the invention of the automobile.  Is it more special to take a Worlds knowing your old friend and longtime rival and crewmate alike is driving around somewhere in your wake.
BP: Harry Melges III has been a great friend of mine for many years. I have sailed with and against many of the best sailors in the world. Harry is the best I have sailed with hands down. After all the regattas that he has dragged me around with him I hated not to have him on the boat. The same goes for my brother John. Those two were with me for all those seconds. Fortunately I was able to invite them up on the podium to share our victory. So, I was glad they were there to be part of it.
SA: After a few quiet years the M24 seems to be reinventing itself.  A new Rules proposal is likely to make the boats a bit more like the smaller sportboats flooding the market, and the top pros, many of them now making a living in the M20/J70/M32 fleets, are coming back to the 24 as, perhaps, still the best cross-training platform in the world.  T Hutch, Madro, Harry, Bora, Rast, Nath W – is this a temporary thing, or are we seeing a sustainable rebirth of the M24 as the "superior" sport boat?
BP: I sure hope it keeps coming back. We really need to take care of the hiking and weight rules to make the boat a little friendlier. I love these boats because they are high performance yet easy to sail. My favorite thing about them is that they create such a challenge to achieve maximum performance, and when you reach it, it's just so incredibly rewarding.
SA: You certainly do your share of Scow sailing in the summers, but with your biggest albatross now free of your neck, Will we see a Full Throttle trying its hand at another major class?
BP: I will sail scows and 24′s as long as I can. I would love to try some other major classes but it is difficult to do the sailing I do now. If I had my way I would probably sail every day. So, you never know!
October 9th, 2013 by admin