Posts Tagged 'San Francisco'
Best known for his straight talk and perhaps the most beautiful ocean racing boat in history, Jim Kilroy died last night in hospice care according to multiple sources.  The Alaska-born Californian became one of California's most successful real estate owner/developers, but his passion for the sea never dimmed.
Jim's memoir is a lot like the man; brash and honest with a touch of vainglory; buy a copy and read one of the most interesting sailing/business stories around; Jim donated all proceeds of that book to youth causes, including sailing.
Here's one tribute from Aussie SA'er 'recidivist': "In the bar of the CYCA after a Southern Cross Cup race back in the early 70's (in which race Ted Turner cheekily put American Eagle inside Kialoa on a mark rounding – without rights), Ted entered the bar to be greeted by Jim Kilroy lifting him off the ground by his shirtfront and saying "You ever try that again and you'll have 2 fucking six-metres".  Jim put him back down and walked out."
Here's another, from 'Hitchhiker': When asked if maxi racing isn't a rich man's sport, Jim said, "No. there's one rich man aboard and 25 poor men, and they enjoy it more than the rich man does!"
Share your own Kilroy and/or Kialoa stories, pics, or what have you in what should be a legendary thread about a legendary man.
September 30th, 2016 by admin
We thought we were going to be focusing on the Etchells Worlds IJ granting the Event Chairman redress for two different UFD scores, but as we were writing that one up, something way better came up for our monthly look at protests and sailors behaving badly.  And it's a hell of a story.
Julian Fernandez Neckelmann dominated the J/70 Worlds last year with his Flojito and has continued in other big events, and with two of the winningest one-design pros of the past decade as his crew and Ed Adams coaching, Julian ain't playin' – he's in this one for real. But after six races at St. Franny's Big Boat Series, a much lower-budget team – Joel Ronning's Catapult – sat tied with Neckelmann in the same water they'll be racing next week at Worlds.
That's when Neckelmann – a lawyer, we think – decided he needed to find out more about the stainless hoop you see above in Ronning's cockpit.  We were told by several people he asked them about it, and several told him they thought it was legal, and even suggested against protesting it.  When Neckelmann saw Catapult tactician John Kostecki on the dock, Neckelmann told him he didn't think the roll bar was kosher, and Kostecki, ever the communicator, said 'Protest me."  Neckelmann did exactly that, and that's where it gets good.
The Jury asked why Catapult had a non-OEM part on the boat, and Joel calmly explained that bar was installed to assist him from moving from side to side during tacks and gybes.  He also explained that the J/70 rules allow installation of such a device for people with physical disabilities, and that both the plans and photos of the finished part had been signed off by the J/70 Technical Committee and Adminstrator as required by the Class Rules.
At this point, our sources differ on what exactly happened, but a credible one has Neckelmann next asking Ronning, "How disabled are you that you need this bar?"
Ronning then reaches down, unstraps a buckle, pulls his carbon-fiber prosthetic leg off, and slams it on the table in front of god and everyone, shouting "Is this disabled enough for you?"
A differing account says Neckelmann asked why he wasn't allowed to have the same bar installed on his boat.   Ronning pulled off the leg and slammed it on the table, telling Neckelmann to "Saw off one of your legs and you've got it."
Regardless of which version is true, the whole thing is pretty ridiculous, and sends an awful message to disabled sailors in open classes: Fuck you and your problem.  We certainly know the history that makes top J/70 teams so nervous about cheaters, but handling a protest poorly risks not only pissing off your fleet, but it can earn you new enemies you can't afford on the course.
We note that Neckelmann has always been a straight talker with us, and was always ethical when we've spectated or raced against him.  He told us in an email that he never knew Ronning had any disability until that protest hearing, let alone a carbon-fiber leg; this isn't that far-fetched given that Ronning is proud of the fact that so few people can tell he has an artificial leg.   Still, we struggle with it, because Neckelmann poached his pros director from the Catapult team.  Bill Hardesty and Willem Van Waay both worked for Ronning on his A-Scow and J/70 for some time and they knew him well;  if Bill and Creature let their boss protest an amputee without telling him about it – well, that's a great story too. (And speaking of stories, we are hearing about Hardesty's questionable behavior at Mission Bay Yacht Club a few weeks ago. – ed)
We don't think Neckelmann is some kind of anti-disabled sailing nutbag, but he's a fierce competitor, and as he wrote us yesterday, "Some people in good faith and others in bad faith are playing with modifications.  If these moves are legal we want to do them, if they are not, we want nobody else to do them."  That's fair.  But protesting a heavy metal bar in a bad place when people told you it was legal…it's your right, but it's stupid.
The reality is that Neckelmann's protest was probably a shot across Ronning's bow and an attempt to get into the head of a team that can clearly challenge for the world title – a team that already has plenty of bad blood with the reigning world champion.  Top pros play head games because sometimes, they work.  But this one seems to have backfired, and Neckelmann and Hardesty haven't made any friends with their move; many think they also made their class and the BBS look like shit.
One other thing it did?  It made us pretty excited to watch how steamy this rivalry gets next week in the Berkley Circle.  Nothing fires up interest like a battle before the war.  You can read a full Worlds Preview at the J/70 Facebook Page here.
September 22nd, 2016 by admin
Whether or not foiling kiteboards make it to the Tokyo 2020 Games, long time US sailboarder Steve Bodner is doing his best to get to the top of the heap in the fastest-developing sailing discipline in history.  Here's his update (and watch the sort-of video accompaniment here):
Progress, it doesn't come easy or fast but when you least expect it. Sometimes it doesn't seem to come at all despite everything you'd hoped for. The important thing, is to keep moving forward.
I've been on the kite foil now for just over 18 months, jump starting into the new discipline just after having learned how to kite a year before that. The transition to foiling wasn't swift, but now that I've got some time on the water, things are becoming easier. It's an amazing feeling, a total game changer from the previous 30 years of sailing and windsurfing. I've gone from barely kiting to getting most of my sessions on the foil.  It took me most of last year to learn how to foil and most of this year learning to go downwind comfortably. The sport remains awesome yet humbling in so many ways. I can foil in most conditions from 10-24 knots. However, all that changes when you line up on the race course, especially in San Francisco.
This past August, the Hydrofoil Pro Tour came back to San Francisco for the second time. Last year I entered knowing that it would be a huge learning curve just trying to get around the course, and I barely made it. I found my weaknesses and made huge strides over last year going downwind.  This year, the middle of the fleet is now where the top of the fleet was last year (making most of their transitions), and the top guys are now going around the course 20-30% faster with the improved gear. It's a fast-moving discipline and an even faster moving fleet. I was just one of two guys still using tube kites. Its no excuse for still not being able to tack but this is a sport where you need to devote time to improve your skills and keep up with the equipment just to make it around the course, a difficult proposition for anyone coming up through the fleet.
I still can't make a tack. My gybes, while getting better, still end up like some story of roadrunner cartoon running off a cliff and falling into the abyss. All that recovery time puts me back in the fleet and outside the time limit for an official score. I know it's just a matter of time 'till it comes, but all the meanwhile, getting DNF's in the score sheet is getting pretty depressing. I keep reminding myself it's all about the journey. As I look back at my windsurf racing career, there was a lot of time spent in the back of the fleet at international regattas getting up to speed and gaining experience. I was never the fastest or the most talented but I stuck with it the longest and the persistence eventually paid off. Now that I'm in a similar position, it's hard to see the progress when you've tasted success. Full story over at my blog.
Onward & upward,
Steve Bodner
USA-4
August 25th, 2016 by admin
In perhaps the most ironic piece of America's Cup news in the history of the billionaire-attracting silver bauble, Oracle Team USA's former base on Pier 80 in San Francisco has been turned into a massive shelter for the homeless.  If you're homeless in Bermuda and Oracle stays true to form, just sit tight: You might just get an awesome, free new oceanfront address in just 15 months' time! Here's more, from KQED's story a couple of months ago:
I had to backtrack to Illinois Street to find the shelter, a cavernous warehouse once occupied by billionaire Larry Ellison's America's Cup yacht-racing team that now serves as a refuge for some of the city's most destitute residents.

Located in a desolate part of the city's southeast waterfront, the facility is surrounded by chainlink fences topped by razor wire and acres of empty asphalt crisscrossed by defunct railroad tracks. Just outside the fence, a man lies behind some bushes, apparently searching for a vein.

Initially designated by the city as a temporary shelter from expected El Niño rains, Pier 80 has been pressed into service as a destination for some of those recently forced to disband tent camps in the South of Market and Mission districts. The center has grown from 100 to 120 to 150 and now to 180 "beds" — foam mats laid in rows on the floor of a giant tent inside the warehouse.
June 20th, 2016 by admin
While the public perception of 'yachting' and sailing as ultra-exclusive (thanks, Rolex!) is probably the biggest obstacle to the sport's growth in America, access to the water runs a close second, so we're stoked to see at least one area successfully fighting off the greed of yet another useless luxury development that will forever close yet another important sailing venue off for future generations.  From SA'er huntercutting:
This last week California State Commissioners refused to approve a $22 million public loan for construction of a private mega-marina in Clipper Cove at Treasure Island.
Deadlocked by a 2-2 vote on Wednesday, Commissioners for the California Division of Boating and Waterways (DBW) declined to endorse a DBW staff proposal to fund $4.2 million of the proposed $22 million loan as long as several staff-proposed conditions were met. The loan application had been submitted by Treasure Island Enterprises, the consortium of real estate speculators seeking to build the mega-marina. And the loan application had been endorsed by the Treasure Island Development Authority Board led by Board Chair Vivian Fei Tsen.
The champions on the DBW Commission who stood up for public use at Clipper Cove were Katherine Pettibone and Cecily Harris. Pettibone and Harris deserve applause for standing tough in the face of heavy pressure by developers.
Currently Clipper Cove is home to some of the best recreational and instructional boating on the San Francisco Bay, including youth sailing, disabled sailing, dragon boating, Olympic class racing, keel-boat raft-ups, kayaking, paddle boarding, high-school and collegiate competition and more. The Cove is also home to the non-profit Treasure Island Sailing Center which each year puts thousands of San Francisco public schools kids on the water – most for the first time ever.  The Cove also hosts national dinghy racing championships, such as the 2015 V15 nationals, the annual PCISA high school Golden Bear regatta, the Cal Sailing Team, and much more.
The DBW staff report noted "financial inconsistencies" in the loan application as well as "issues" regarding "public support" and "permitting." Numerous public interest groups spoke at the Commission meeting prior to the vote, urging Commissioners to postpone consideration of the loan. Groups urging postponement of loan approval included the U.S. Sailing Association, Save Clipper Cove, the Treasure Island Sailing Center, and the Sierra Club.
May 17th, 2016 by admin
Tom Ehman's Golden Gate Yacht Club Challenge already made its first political change – it's now known as the SF Yacht Racing Challenge to keep from pissing off the rest of the Bay Area clubs.  One sneaky anarchist attended an Ehman presentation about this 'outside the box' event for the age-advanced, and here are the details we've scooped up:
+ The new class will be known as Super 12s, and will be more of a 'Spirit of Tradition' version of a 12 rather than a real one.  A Grand Prix (post-1983) 12 above the waterline, a modern fin-keel yacht below. Carbon-composite hull, deck and rig.
+ Strict OD including deck hardware and sails (lesson learned from Volvo) for the obvious cost savings, as well as to make it a crew contest, not a design/budget battle. Draft will be under 10′ – they're shooting for 9'5″ – both for access to area clubs and to commercial yards.
+ Boats are expected to be convertible to a charter life after their competitive lifespan ends.
+ Crews will have a strict nationality requirement (passports?) as well as an interesting diversity requirement: each crew will need to include a minimum of two women and two men as well as two aged 22 or younger, and one aged 62 or older.  College sailors should be eligible through their senior year, and the total crew size will be 12.
+Teams will have to work with local YCs/marinas/yards to create a base in an existing facility – no building out of own piers for a team base that is separate from existing local sailing community
+ Fleet racing and match racing finals will take place on the San Francisco city front for 2 weeks in July, when average afternoon (1300-1800) wind speed on the Bay is 13kts or more virtually 100% of the time (13-30kts). There will be no upper wind limit; lower wind limit of 5 knots or so, though stats say it ain't gonna happen much, if at all.  "Hell or high water" is what we were told.
+An East Coast venue will likely come into play within the first couple of years, and our guess is an obvious one: Newport.  We can see Annapolis trying to regain some of the luster they've lost as one of America's real sailing cities…other than that pesky problem with having breeze.
+The boats should cost somewhere between 2 and 3 million, and the campaign another 500k to 1M.
Several Italians are apparently quite keen; we'd hope to see Vincenzo and Patrizio back in the kind of racing they both enjoy.  Here's an Italian take on it.
May 24th, 2015 by admin
The Farr 40 Worlds pulled together its best fleet in half a decade for this week's action in San Fran, and after 3 races, Alex Roepers' three bullets is obviously crushing it.  Roepers' Plenty benefits from taking nearly most of the now-defunct Barking Mad crew – including Hutch, Trubie, and Skip B – the wide variety of skill levels in the rest of the fleet make the 2014 title a bit of a foregone conclusion for the 4-time (we think) F40 World Champ tactico Hutch.  Meanwhile, Hutch's perennial helm and boss Jim Richardson (whose divorce scattered the multi-boat Barking Mad program to the wind)  quietly stepped in to charter Lang Walker's Kokomo after a business distraction pulled Walker away – he lies in eighth with an all Oz crew after a day of light to moderate San Fran autumn breeze.
For those of you who like to talk about how amateurs are just as good as pros, have a close look at the results; not a single non-pro team is ahead of any of the pro teams (and F40 rules mean just 4 pros are allowed aboard), but if trends continue apace, next year should see the first Worlds in a decade with more amateur than professional teams.
As usual, despite Rolex feeding the Class with six-figure sponsorship dollars every year, the best coverage ain't coming from them; instead, there's a sweet high-res photo stream here and a really nice Livestream video feed from Mauro and Janna at Zerogradinord who've been brought over by the Enfant Terrible team.
October 16th, 2014 by admin
 It's not like Larry Ellison's job as CEO of Oracle Software has had a negative impact on his quality of life over the past decade, but as of yesterday, the ultra-fit 70 year old and world's highest-paid executive is going to have a bunch more free time to engage in his hobbies: Basketball, tennis, motorboats, yacht racing, botox, marriages, and of course crushing his enemies, seeing them driven before him, and hearing the lamentation of their women…  Ellison leaves longtime executives Safra Catz and Mark Hurd as co-CEOs, while Larry will stay on top of things as Chief Technology Officer.
Big thanks to the 80s for the extremely appropriate title.
September 19th, 2014 by admin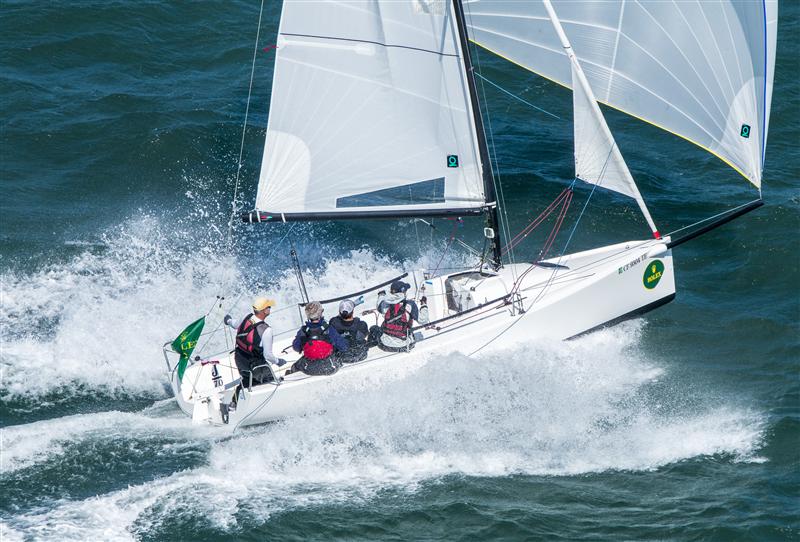 Some of the more entitled folks on San Francisco Bay continue to bitch and moan about our Big Boat Series criticism with the same fervor they have been peppering the America's Cup with since the AC deserted them; this despite the undeniable evidence of the RC's incompetence last week and the fact that the 'new, inclusive' BBS still can't manage a hundred boats on the line despite the average size of the boats dropping by 50% in the past 5 years and despite the draw of their 50th anniversary.  
How is it that Charleston can pull almost 300 boats and Detroit can pull over 200 to their marquee events?  Our issue is not with San Francisco Bay, which, despite the cold and fog, is still one of the world's best sailing venues; our issue is the fact that the folks running the BBS came to their new 'inclusivity' about a decade late, and only because they were forced into it by a nearly dead event.  Like the other 'Tier 1' clubs, the StFYC is, by its very nature, always behind the times (not to mention incredibly snooty) ; that inability to respond to change is yet another reason why the stewardship of the sport cannot be left in the hands of elite yacht clubs without suffering the same calamitous drop in racing interest we've had in the period from 1980 to the present.
All that being said, we've always promised to offer opposing views here on the sport's most-read page; below is one from a J/70 team.  One quick tip to all of our SF-based haters?  Keep hating on us and we'll keep beating on you.  Be productive rather than bitchy, send us reports, and you'll make your sailing community look far less entitled than it currently does. Daniel Forster/Rolex photos.
The 2014 Rolex Big Boat Series was a fairly different experience for me this year.  I've done more BBS's than I can can count now, but none like this.
First off, we didn't sail a big boat.   BBS has, over the years, grown more inclusive to the point where this year they included the not-quite-23 foot J/70s.   Thirteen teams plied the waters of San Francisco Bay, a pretty good turnout considering it was mostly local boats and the event was concurrent with the massively attended J70 Worlds.
Secondly, I sailed with an infant team.  It flies against my instincts to compete in a high level event without significant practice and preparation.  I like to be competitive, and a lack of preparation is a recipe for frustration.  As I said, however, this was a different Big Boat Series.
You see, we had a J/Would alumni who just a month ago bought a J70.  It's his first boat.  He's been a great client and his enthusiasm for all things sailing is a real pleasure to be around, so when he expressed interest in jumping right into the 'deep end of the pool' and taking a shot at BBS, I couldn't say no.  If I had really thought about it and considered the fact that he had never driven a boat in a real race (outside of J/World Racing Clinics), or if I had thought about the fact that we had precisely one, and only one, weekend regatta to prepare, maybe I would have passed on the opportunity.  But then I would have missed out on a remarkable experience.
What the fleet lacked in LOA was more than made up for in sheer talent.  Paul Cayard was trimming main and calling tactics for Andy Costello (also owner of the J/125 Double Trouble).  There were at least three sail-makers racing on different boats, and a huge host of talented skippers and crews.  The regatta was seven races over four days.  Each morning, our initial daily race was on a windward/leeward course up the SF city front.  Morning breezes were light (10-12 knots generally) and building, and a good flood tide kept the boats tight up against the shoreline for current relief.  For the afternoon race each day, the fleet over to the Alcatraz course.  Breezes each day had built to 20-26 knots and the current had only built.  The afternoon races were marathons, some 16  miles long, including legs from the Golden Gate all the way down to the Berkeley Circle….  and back!
So all of that is pretty standard BBS.  So what was different about this one?  We showed up at a the premier sailing event on the West Coast with a new boat, a new skipper, and a new team, and we felt like we were racing sailboats.  We didn't break anything, didn't crash-and-burn (well, ok, there were maybe two good solid broaches!), and didn't get flushed out the back. And we had an absolute hoot.  Our skipper, so new to the sport, was out there with some of the top sailors in the country…  and in the world!…  and we could taste the competition, sailing many of the courses and races right in the thick of the pack.  In what other sport could you possibly do that?  And in what other boat?
The J/70 is easy to setup, straightforward to dial in, and fun to sail.  In the big breeze, they get pretty physical,  and while my muscles are still aching after five long days of sailing, it all made sense when we would turn the boat downwind and take off on a screaming plane the full length of SF Bay!  Seriously, we were outrunning the Farr 40 World's fleet and other boats with twice the length and four times the crew!  Now if the Race Committee can just comply with our request to have shorter beats and longer runs…
Anyhow, congratulations to Andy Costello for the overall win, and thanks to Dan for a great effort, and a great event.  It really is a ton of fun sailing with him, and he puts up with our antics pretty well.  His progress has been remarkable (a testament to J/World training programs and coaching, if I do say so myself), and we expect great things from him!
Wayne Zittel
J/World Performance Sailing
September 18th, 2014 by admin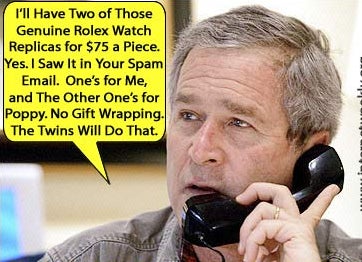 We'll be the first to tell you that we think the BBS is kinda bullshit; a whole lotta people running around at the helm of what was once one of the world's major regattas who are absolutely sure that vanilla ice cream oozes out of their anal openings.  Is there anything about it that is even 'big' besides the egos of the folks at the helm?  Or besides the 6 figures in cash and prizes that Rolex spends to flog their watches to a few hundred rich white boys?  How can the town that should have been transformed by the America's Cup fail to draw even 100 boats to their marquis regatta…during its 50th anniversary bonanza?  
Anyone expecting a change doesn't understand San Francisco very well, we fear.  Example:  Have a look at what 20 grand in movie money buys you for your overall highlights at your club's premier regatta: It's an 11-minute video from probably the world's worst sailing video producer and it looks and sounds like it is straight out of 1998.  How are you StFYC members not embarrassed that this is the best your club can do?
As such, we love this post in our world famous forums. Consider this our one and only article on the BBS.
Reporting live from San Francisco Bay, we are entering the final day here at St. Francis Yacht Club. Big drama unfolding in the HPR fleet as Hamachi (J125) was reinstated from a previous OCS after they filed for redress. Truth be known and it IS CLEAR AS DAY on the video, they were over the line at the start by a boat and a half. Every boat under her went back and re-started. Yesterday, TP52 Becom being sailed by Norman Devant, campaigned to the race committee to go jib reaching around the bay (4 jib reaches) so they can pull a horizon job on the rest of the fleet. Well that worked out well for them securing a slimy win and putting them in podium position.
The racing in this fleet thus far has had 3 bay tours already and very little true racing. It appears though, that the race committee at St. Francis clearly has their head buried elsewhere. Coming live from San Francisco. .. over and out.  Jump in if you wish.
September 15th, 2014 by admin