Posts Tagged 'San Francisco'
In perhaps the most ironic piece of America's Cup news in the history of the billionaire-attracting silver bauble, Oracle Team USA's former base on Pier 80 in San Francisco has been turned into a massive shelter for the homeless.  If you're homeless in Bermuda and Oracle stays true to form, just sit tight: You might just get an awesome, free new oceanfront address in just 15 months' time! Here's more, from KQED's story a couple of months ago:
I had to backtrack to Illinois Street to find the shelter, a cavernous warehouse once occupied by billionaire Larry Ellison's America's Cup yacht-racing team that now serves as a refuge for some of the city's most destitute residents.

Located in a desolate part of the city's southeast waterfront, the facility is surrounded by chainlink fences topped by razor wire and acres of empty asphalt crisscrossed by defunct railroad tracks. Just outside the fence, a man lies behind some bushes, apparently searching for a vein.

Initially designated by the city as a temporary shelter from expected El Niño rains, Pier 80 has been pressed into service as a destination for some of those recently forced to disband tent camps in the South of Market and Mission districts. The center has grown from 100 to 120 to 150 and now to 180 "beds" — foam mats laid in rows on the floor of a giant tent inside the warehouse.
June 20th, 2016 by admin
While the public perception of 'yachting' and sailing as ultra-exclusive (thanks, Rolex!) is probably the biggest obstacle to the sport's growth in America, access to the water runs a close second, so we're stoked to see at least one area successfully fighting off the greed of yet another useless luxury development that will forever close yet another important sailing venue off for future generations.  From SA'er huntercutting:
This last week California State Commissioners refused to approve a $22 million public loan for construction of a private mega-marina in Clipper Cove at Treasure Island.
Deadlocked by a 2-2 vote on Wednesday, Commissioners for the California Division of Boating and Waterways (DBW) declined to endorse a DBW staff proposal to fund $4.2 million of the proposed $22 million loan as long as several staff-proposed conditions were met. The loan application had been submitted by Treasure Island Enterprises, the consortium of real estate speculators seeking to build the mega-marina. And the loan application had been endorsed by the Treasure Island Development Authority Board led by Board Chair Vivian Fei Tsen.
The champions on the DBW Commission who stood up for public use at Clipper Cove were Katherine Pettibone and Cecily Harris. Pettibone and Harris deserve applause for standing tough in the face of heavy pressure by developers.
Currently Clipper Cove is home to some of the best recreational and instructional boating on the San Francisco Bay, including youth sailing, disabled sailing, dragon boating, Olympic class racing, keel-boat raft-ups, kayaking, paddle boarding, high-school and collegiate competition and more. The Cove is also home to the non-profit Treasure Island Sailing Center which each year puts thousands of San Francisco public schools kids on the water – most for the first time ever.  The Cove also hosts national dinghy racing championships, such as the 2015 V15 nationals, the annual PCISA high school Golden Bear regatta, the Cal Sailing Team, and much more.
The DBW staff report noted "financial inconsistencies" in the loan application as well as "issues" regarding "public support" and "permitting." Numerous public interest groups spoke at the Commission meeting prior to the vote, urging Commissioners to postpone consideration of the loan. Groups urging postponement of loan approval included the U.S. Sailing Association, Save Clipper Cove, the Treasure Island Sailing Center, and the Sierra Club.
May 17th, 2016 by admin
Tom Ehman's Golden Gate Yacht Club Challenge already made its first political change – it's now known as the SF Yacht Racing Challenge to keep from pissing off the rest of the Bay Area clubs.  One sneaky anarchist attended an Ehman presentation about this 'outside the box' event for the age-advanced, and here are the details we've scooped up:
+ The new class will be known as Super 12s, and will be more of a 'Spirit of Tradition' version of a 12 rather than a real one.  A Grand Prix (post-1983) 12 above the waterline, a modern fin-keel yacht below. Carbon-composite hull, deck and rig.
+ Strict OD including deck hardware and sails (lesson learned from Volvo) for the obvious cost savings, as well as to make it a crew contest, not a design/budget battle. Draft will be under 10′ – they're shooting for 9'5″ – both for access to area clubs and to commercial yards.
+ Boats are expected to be convertible to a charter life after their competitive lifespan ends.
+ Crews will have a strict nationality requirement (passports?) as well as an interesting diversity requirement: each crew will need to include a minimum of two women and two men as well as two aged 22 or younger, and one aged 62 or older.  College sailors should be eligible through their senior year, and the total crew size will be 12.
+Teams will have to work with local YCs/marinas/yards to create a base in an existing facility – no building out of own piers for a team base that is separate from existing local sailing community
+ Fleet racing and match racing finals will take place on the San Francisco city front for 2 weeks in July, when average afternoon (1300-1800) wind speed on the Bay is 13kts or more virtually 100% of the time (13-30kts). There will be no upper wind limit; lower wind limit of 5 knots or so, though stats say it ain't gonna happen much, if at all.  "Hell or high water" is what we were told.
+An East Coast venue will likely come into play within the first couple of years, and our guess is an obvious one: Newport.  We can see Annapolis trying to regain some of the luster they've lost as one of America's real sailing cities…other than that pesky problem with having breeze.
+The boats should cost somewhere between 2 and 3 million, and the campaign another 500k to 1M.
Several Italians are apparently quite keen; we'd hope to see Vincenzo and Patrizio back in the kind of racing they both enjoy.  Here's an Italian take on it.
May 24th, 2015 by admin
The Farr 40 Worlds pulled together its best fleet in half a decade for this week's action in San Fran, and after 3 races, Alex Roepers' three bullets is obviously crushing it.  Roepers' Plenty benefits from taking nearly most of the now-defunct Barking Mad crew – including Hutch, Trubie, and Skip B – the wide variety of skill levels in the rest of the fleet make the 2014 title a bit of a foregone conclusion for the 4-time (we think) F40 World Champ tactico Hutch.  Meanwhile, Hutch's perennial helm and boss Jim Richardson (whose divorce scattered the multi-boat Barking Mad program to the wind)  quietly stepped in to charter Lang Walker's Kokomo after a business distraction pulled Walker away – he lies in eighth with an all Oz crew after a day of light to moderate San Fran autumn breeze.
For those of you who like to talk about how amateurs are just as good as pros, have a close look at the results; not a single non-pro team is ahead of any of the pro teams (and F40 rules mean just 4 pros are allowed aboard), but if trends continue apace, next year should see the first Worlds in a decade with more amateur than professional teams.
As usual, despite Rolex feeding the Class with six-figure sponsorship dollars every year, the best coverage ain't coming from them; instead, there's a sweet high-res photo stream here and a really nice Livestream video feed from Mauro and Janna at Zerogradinord who've been brought over by the Enfant Terrible team.
October 16th, 2014 by admin
 It's not like Larry Ellison's job as CEO of Oracle Software has had a negative impact on his quality of life over the past decade, but as of yesterday, the ultra-fit 70 year old and world's highest-paid executive is going to have a bunch more free time to engage in his hobbies: Basketball, tennis, motorboats, yacht racing, botox, marriages, and of course crushing his enemies, seeing them driven before him, and hearing the lamentation of their women…  Ellison leaves longtime executives Safra Catz and Mark Hurd as co-CEOs, while Larry will stay on top of things as Chief Technology Officer.
Big thanks to the 80s for the extremely appropriate title.
September 19th, 2014 by admin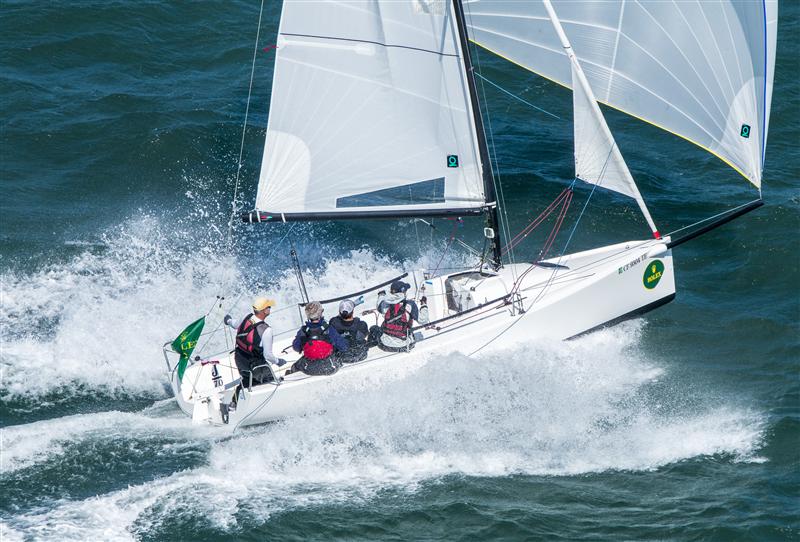 Some of the more entitled folks on San Francisco Bay continue to bitch and moan about our Big Boat Series criticism with the same fervor they have been peppering the America's Cup with since the AC deserted them; this despite the undeniable evidence of the RC's incompetence last week and the fact that the 'new, inclusive' BBS still can't manage a hundred boats on the line despite the average size of the boats dropping by 50% in the past 5 years and despite the draw of their 50th anniversary.  
How is it that Charleston can pull almost 300 boats and Detroit can pull over 200 to their marquee events?  Our issue is not with San Francisco Bay, which, despite the cold and fog, is still one of the world's best sailing venues; our issue is the fact that the folks running the BBS came to their new 'inclusivity' about a decade late, and only because they were forced into it by a nearly dead event.  Like the other 'Tier 1′ clubs, the StFYC is, by its very nature, always behind the times (not to mention incredibly snooty) ; that inability to respond to change is yet another reason why the stewardship of the sport cannot be left in the hands of elite yacht clubs without suffering the same calamitous drop in racing interest we've had in the period from 1980 to the present.
All that being said, we've always promised to offer opposing views here on the sport's most-read page; below is one from a J/70 team.  One quick tip to all of our SF-based haters?  Keep hating on us and we'll keep beating on you.  Be productive rather than bitchy, send us reports, and you'll make your sailing community look far less entitled than it currently does. Daniel Forster/Rolex photos.
The 2014 Rolex Big Boat Series was a fairly different experience for me this year.  I've done more BBS's than I can can count now, but none like this.
First off, we didn't sail a big boat.   BBS has, over the years, grown more inclusive to the point where this year they included the not-quite-23 foot J/70s.   Thirteen teams plied the waters of San Francisco Bay, a pretty good turnout considering it was mostly local boats and the event was concurrent with the massively attended J70 Worlds.
Secondly, I sailed with an infant team.  It flies against my instincts to compete in a high level event without significant practice and preparation.  I like to be competitive, and a lack of preparation is a recipe for frustration.  As I said, however, this was a different Big Boat Series.
You see, we had a J/Would alumni who just a month ago bought a J70.  It's his first boat.  He's been a great client and his enthusiasm for all things sailing is a real pleasure to be around, so when he expressed interest in jumping right into the 'deep end of the pool' and taking a shot at BBS, I couldn't say no.  If I had really thought about it and considered the fact that he had never driven a boat in a real race (outside of J/World Racing Clinics), or if I had thought about the fact that we had precisely one, and only one, weekend regatta to prepare, maybe I would have passed on the opportunity.  But then I would have missed out on a remarkable experience.
What the fleet lacked in LOA was more than made up for in sheer talent.  Paul Cayard was trimming main and calling tactics for Andy Costello (also owner of the J/125 Double Trouble).  There were at least three sail-makers racing on different boats, and a huge host of talented skippers and crews.  The regatta was seven races over four days.  Each morning, our initial daily race was on a windward/leeward course up the SF city front.  Morning breezes were light (10-12 knots generally) and building, and a good flood tide kept the boats tight up against the shoreline for current relief.  For the afternoon race each day, the fleet over to the Alcatraz course.  Breezes each day had built to 20-26 knots and the current had only built.  The afternoon races were marathons, some 16  miles long, including legs from the Golden Gate all the way down to the Berkeley Circle….  and back!
So all of that is pretty standard BBS.  So what was different about this one?  We showed up at a the premier sailing event on the West Coast with a new boat, a new skipper, and a new team, and we felt like we were racing sailboats.  We didn't break anything, didn't crash-and-burn (well, ok, there were maybe two good solid broaches!), and didn't get flushed out the back. And we had an absolute hoot.  Our skipper, so new to the sport, was out there with some of the top sailors in the country…  and in the world!…  and we could taste the competition, sailing many of the courses and races right in the thick of the pack.  In what other sport could you possibly do that?  And in what other boat?
The J/70 is easy to setup, straightforward to dial in, and fun to sail.  In the big breeze, they get pretty physical,  and while my muscles are still aching after five long days of sailing, it all made sense when we would turn the boat downwind and take off on a screaming plane the full length of SF Bay!  Seriously, we were outrunning the Farr 40 World's fleet and other boats with twice the length and four times the crew!  Now if the Race Committee can just comply with our request to have shorter beats and longer runs…
Anyhow, congratulations to Andy Costello for the overall win, and thanks to Dan for a great effort, and a great event.  It really is a ton of fun sailing with him, and he puts up with our antics pretty well.  His progress has been remarkable (a testament to J/World training programs and coaching, if I do say so myself), and we expect great things from him!
Wayne Zittel
J/World Performance Sailing
September 18th, 2014 by admin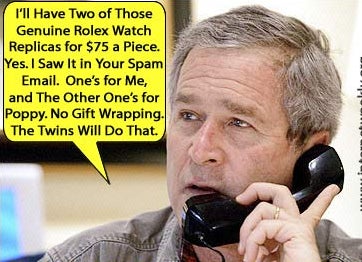 We'll be the first to tell you that we think the BBS is kinda bullshit; a whole lotta people running around at the helm of what was once one of the world's major regattas who are absolutely sure that vanilla ice cream oozes out of their anal openings.  Is there anything about it that is even 'big' besides the egos of the folks at the helm?  Or besides the 6 figures in cash and prizes that Rolex spends to flog their watches to a few hundred rich white boys?  How can the town that should have been transformed by the America's Cup fail to draw even 100 boats to their marquis regatta…during its 50th anniversary bonanza?  
Anyone expecting a change doesn't understand San Francisco very well, we fear.  Example:  Have a look at what 20 grand in movie money buys you for your overall highlights at your club's premier regatta: It's an 11-minute video from probably the world's worst sailing video producer and it looks and sounds like it is straight out of 1998.  How are you StFYC members not embarrassed that this is the best your club can do?
As such, we love this post in our world famous forums. Consider this our one and only article on the BBS.
Reporting live from San Francisco Bay, we are entering the final day here at St. Francis Yacht Club. Big drama unfolding in the HPR fleet as Hamachi (J125) was reinstated from a previous OCS after they filed for redress. Truth be known and it IS CLEAR AS DAY on the video, they were over the line at the start by a boat and a half. Every boat under her went back and re-started. Yesterday, TP52 Becom being sailed by Norman Devant, campaigned to the race committee to go jib reaching around the bay (4 jib reaches) so they can pull a horizon job on the rest of the fleet. Well that worked out well for them securing a slimy win and putting them in podium position.
The racing in this fleet thus far has had 3 bay tours already and very little true racing. It appears though, that the race committee at St. Francis clearly has their head buried elsewhere. Coming live from San Francisco. .. over and out.  Jump in if you wish.
September 15th, 2014 by admin
We're fortunate to have made some very intelligent friends over the decade or so we've been working for Sailing Anarchy, and when they ask us serious questions about our reporting, we listen.  So when we  got an email a couple of months ago about the tone of some of our America's Cup editorials from one of the top people at a highly respected team, our ears perked up – partly because this dude is almost frighteningly smart and extremely respectful, and partly because his questions were reasonable and not defensive.  He agreed that much of our criticism of the ridiculous delays and the lack of transparency in the AC was accurate, but asked me if 'killing the event with negativity is really a step forward?'  He also challenged me to 'explain what changes in the AC would encourage us that things are changing?'
With the full competitor lineup about to be released during today's dog-and-pony in London, it's time for me to answer his questions.
Q) Is negative criticism or 'killing the event with negativity' a step forward?
A) Whether criticism is a 'step forward' is irrelevant; we don't work for the America's Cup and we have no duty to 'move the AC forward'; this is similar to the criticism we've gotten for writing about regattas that allow littering in the sea and for writing about classes that are being run into the ground, and our answer is always the same:  We are firm believers in transparency, and to us, letting the sailing public know what is really going on behind the scenes is always a step forward, especially over the long term, and even more especially when reality is shrouded in secrecy and bullshit.
We advocated for and applauded the move to catamarans when the majority of the world's sailing publications were shrieking tradition and sacrilege – actually, we've been asking for it since about 2003.  We approved of the format for AC34 and prayed for a great venue like San Francisco.  And we lauded the beautifully sorted and widely available coverage for the most exciting regatta in sailing history.  But we could not remain quiet in the face of the mounting fuckups while ACAlphabet paraded their stunning incompetence in front of the world.  That's what the other publications did, and if no one questions the bullshit, it will always be repeated.  We'd prefer not to see an AC35 with the same problems as AC34: Woefully low North American ratings and broadcast pickup, failure to meet any of the in-person audience/SF occupancy/ACOC sponsorship raising goals,  a fatal accident whose cause has – until today – still not been properly reported on, safety rules that changed the outcome of the event, and a venue that feels lied to and abused by the sport of sailing.
What my friend was really asking was "do we understand that our negativism is actually hurting the America's Cup?"  My answer is very simple: That's not our problem.  We didn't cheat.  We didn't fuck up the broadcast deal.  We didn't cut the promotional budget to pieces halfway through the cycle.  We didn't make up a bunch of ridiculous projections for the SF government and fail to get close to them..  And we certainly didn't cover up the cause of death of a famous sailor.  So quit blaming us.
Q) What moves would encourage you that things are changing?
A) As we've said ten million times, lack of transparency is one of the sport's biggest problems.  It's got its own language, complicated and esoteric rules, centuries of history and tradition, and is mostly run – at least in America – by a cultish bunch of odd rich people in archaic clothing.  AC33 had the potential to change all that in huge ways, yet it failed spectacularly, and somehow, the guy responsible has never even acknowledged his abject failure or explained how he will prevent the exact same failures from happening again.  That's what we would need to see in order to think about getting behind the next AC – a little openness and honesty instead of the same old back room deals that have governed the America's Cup for a century.  So when you are watching the press conference today, consider the following questions that we'd like answered; get us that, and we'll believe that times are changing.  And consider the fact that, for four years, Russell Coutts has consistently refused to sit down for an interview with the world's most widely read sailing website.  There's only one explanation for that: Fear.
WHY DID BART DIE?
As we've said over and over, we're not at all happy that there still has not been a single official comment on the cause of the accident that led to Andrew Simpson's death, and we frankly don't understand it.  We remember Formula 1 legend Ayrton Senna's death all too well, and while the public investigation process was not an easy one, it's amazing to us that AC organizers did not insist on even the most basic investigation or transparency for Andrew Simpson's cause of death.  The Senna case resulted in a finding against Williams co-founder Patrick Head after a massive investigation that included a 600-page analysis of the crash; while Head would never go to jail for his 'omitted control' culpability, at least the Italian courts provided closure for hundreds of millions of Senna fans around the world.
We know that Artemis Racing conducted their own investigation into Simpson's death, yet no one we've met will admit to seeing it.  We know the Coast Guard had a think about it too.  And we know that the San Francisco police are required to investigate any death.  Yet when we asked the America's Cup where those documents were, they had no answer, and that's ridiculous.  These reports should have been required by ACRM to be released to the public, and an open inquiry into the design, build, and management of Big Red – and the responsibility for her failure – should have been undergone immediately after the accident.  We don't blame Artemis for the silence – they have good reason to be quiet.  But the event's organizers have a duty to do more if they want to be considered anything but a failure and a joke.
We hate that we've had to, but we've done a pile of sleuthing ourselves, and thanks to Johntommy Rosas and the America's Cup Trust, we finally got our hands on the SFPD's official 86-page investigation into the Artemis accident, and for the first time today, we're sharing it with the world. We'll leave the conclusions to you guys, but it's not brain surgery; as we all knew when he loudly acted like he never said it, Nathan Outteridge's words to his dad were pretty accurate –  the boat 'folded like a taco' when it dug the hull in during a bearaway.  There wasn't a pitchpole – according to Artemis design coordinator Adam May's witness statement, the hull failed.  Why did it fail?  Is anyone responsible, as they were for Senna, or was it just a non-racing 'racing incident'?  We don't know, but if the America's Cup is to be the 'tier 1 sport' that Coutts, Ellison, and new AC Commercial Commissioner Dr. Harvey have repeatedly claimed is their goal, it's time to act like a tier 1 sport, where you investigate deaths and hold people accountable for them.
Until then, the only place in the world you can find the investigation report is right here.  Warning: It's not for the faint of heart.
Why Did AC34 Miss Every Media/Comms/Audience Target?
We're not going to re-hash this one – we've done it too many times.  The dismal ratings are public knowledge, as was NBC's refusal to pick up the final races for a national broadcast audience – even when the comeback was in full swing.  But Russell Coutts has somehow not been called to the carpet to explain this abject failure.  Were they the wrong targets?  Is it impossible to make sailing a mainstream sport in America?  We'd all like to know.
What Happened To Continuity?
Coutts told us a dozen times that one of the AC's big issues is continuity; that it's incredibly tough to run a commercially viable sports league when it isn't owned by a reliable group.  This is surely true, and Coutts' solution the last time around was a financial windfall of several million dollars for the winner of the AC if they maintained some part of the AC event management structure he planned in AC34.
Yet when Oracle won, there was no continuity.  Near as we can tell, there was no management; just Russell and a couple of trusted advisors secretly shopping venues around and trying to create a bit of a bidding war.  The incredible action we saw in San Francisco?  Forgotten.  The 'reliable pro-sports league'?  Gone.  Instead we have a year of silence while all the excitement fades into the background, and we're right back on the same old Coutts train.  And we'd like to get off it.
If you would too, start asking the AC folks the same questions we have, and don't let up. Hit them over here and over here.  If Russell Coutts or his new commercial chief are serious about what they claim, they'll answer.
But if all the talk is bullshit and smokescreen, designed to cover up the fact that Coutts' job is really to win the Cup and neither he nor Larry gives a shit about the rest of it, they'll continue to say nothing, admit nothing, and accomplish nothing – besides retaining the Cup, of course.
September 9th, 2014 by admin
One of the world's legendary Maxi racers sat in a climate-controlled shed on the Eastern Shore of Lake Michigan for a decade at a cost of tens of thousands of dollars per year, while rumors said she was broken or delaminating, or that maybe she could never again be competitive against newer boats. We think Larry just a little sentimental about the boat he nearly died on, and he'd rather have her as a trophy than let someone else make new memories on Sayonara.
And that's what you see here – the bow and stern of Sayonara waiting for a lift on Pier 80 after a date with a chainsaw; the final remaining signs that there was an America's Cup in San Francisco.  There's no sailing center or junior racing center; no museum or clever, multi-use development.  In fact, despite all the pre-event posturing, there's very little legacy for 'the Summer of Sailing' at all on the ground in SF; just a few rusty boxes and a famous yacht sliced up like an 8-point deer, ready to go on some wall or building or corporate campus.  It can't be any more cliché, but we're left no choice but to say it: Sayonara!
Here's the cover story about Larry's infamous Hobart from something called BusinessWeek, apparently a magazine in the 20th century.  Like Sayonara, something obsolete; a collection of stories and advertisements bound together in paper.  Imagine that!
Title song from the same era as the boat, and a bit creepy, like its owner.  Interesting photo thanks to SA'er 'L124C'.
August 29th, 2014 by admin
After the ass-kissing statement of support released last week by the 'Euro 4′ AC35 challenger heads (Ainslie, Sirena, Percy, Cammas), we're unsurprised to learn that, according to AC authority and AP writer Bernie Wilson, Russell Coutts specifically told ETNZ to stay home from a major, confidential Challenger/Defender summit meeting later this week in London.
According to Wilson's piece, "the event authority is working with the teams "to further define an event based on the published protocol." Coutts said that after he heard from another team [emphasis ours -ed] the Kiwis didn't want to want to proceed on that basis, "I rang them up and said, 'It's best that you not come.' We have four other challenging teams and the defender that want to work together to have a great event this time and in the future."
We're not quite sure what Coutts' offered to get formerly logical and critical guys like Sirena on board with whatever failure-doomed plan Coutts is trying, now that his greed and hubris sent Iain Murray and Team Australia into the void previously occupied by Vincenzo Onorato.  Discounted entry fees?  Access to some of OTUSA's old data archives? It's gotta be something, because they all know that Australia's Challengus Interruptus makes Russell Coutts and Larry Ellison look like some of the biggest buffoons in international sport.
Coutts' latest bit of nastiness to his countrymen is just one more folly from a guy who is almost comically bad at the business of sport, and the same question is on every AC watcher in the world's lips:  Why would one of the world's best businessmen keep Russell Coutts at the head of the AC organization when he has failed at every single AC-related business decision he's ever made, including the most costly boondoggle in the history of modern sport?  It ain't the biggest newspaper in the world, but the Otago Daily Times has one possible answer: They say Coutts' contract may have a 'Bertarelli Clause', guaranteeing Coutts the top job until he gives it up himself.
Golden Gate Yacht Club members are not happy.  Notwithstanding their recent "support", Challengers are not happy.  Sponsors are not happy (or nonexistent).  And fans are not happy.  Hell, even Obama has a 40% approval rating.  But how long will the notoriously headstrong Larry Ellison continue to allow his reputation and the sport he loves to be screwed over by a piss-poor businessman who's proven that he is terrible at everything…except for one skill:  Winning the America's Cup?
Unless this is all part of the plan…screw everyone and you might not come so close to losing the next one?
Is there anyone in the world left that supports Russell Coutts?
July 28th, 2014 by admin