Posts Tagged 'sam davies'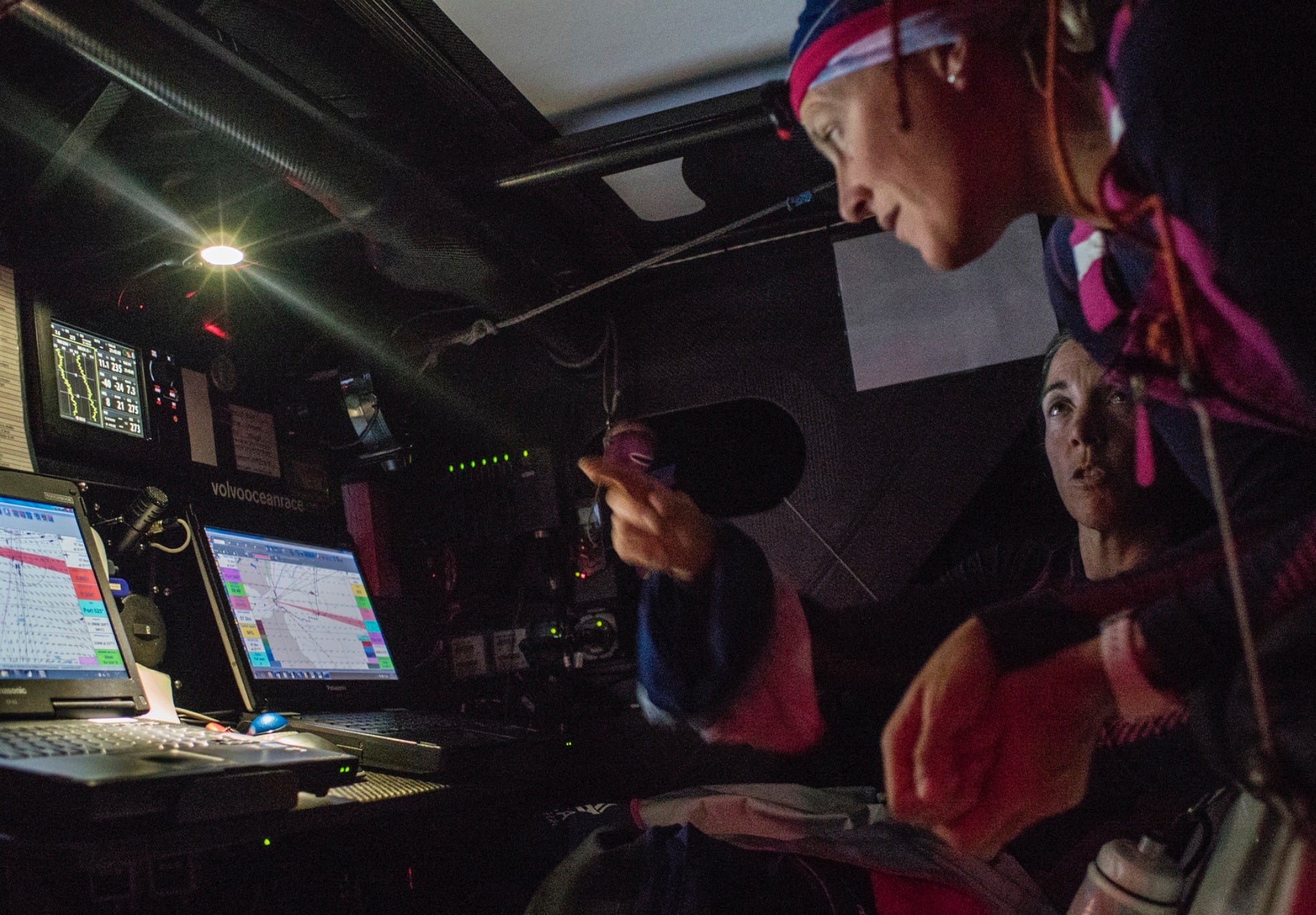 While it's a little early to burn your bras in support of Team SCA, the pink ladies have most certainly answered any questions the world may have had about their ability to hang with the men of the VOR.  That's thanks to a brave call from Libby G to split from the fleet toward the Spanish shore, where shift and velocity launched the girls clear into the lead at the last real geographical constraint until they get into the islands.  Will the Northerly position pay as the fleet heads out into the Atlantic?  Discuss it in the Leg 1 thread.  And check out the girls Flickr page for more great shots from Corinna.  Track the fleet here.
October 13th, 2014 by admin
With their pink boat delivered and plenty of hard miles already under her keel, the girls of Team SCA Racing's Volvo effort are light years ahead of the rest of the largely unannounced Volvo fleet.  Pierre Orphanidis from Vsail grabbed SA crush Sam Davies for the world's first guided tour of their Volvo 65 in Lanzarote.  Check it.
November 27th, 2013 by admin