Posts Tagged 'rules'
We reported extensively on 'keelgate' at the J/70 Worlds in Italy over the summer, and while there were some irregularities in the way it was handled, we praised the Classes – both the International and Italian J/70 Classes – for getting ahead of the story and addressing the average sailors' concerns with 'cheater' boats.
The International Class has taken the Italian recommendations to heart and suspended a whole grip of Italian and Russian sailors from the incident.  It's the first time we've seen a mass ban in recent memory.  One thing that is really interesting: Neither the guy who did all the modifications in Lake Garda nor the pros who advised the owners gets any penalty whatsoever.  Should they?  Answer here.
The International J/70 Class Association (IJ70CA) Executive Committee (EC) has unanimously agreed to the J/70 Class membership suspensions listed below"…"The J/70 EC has found that the individuals below have been involved, to different degrees, in the "Intentional violation of the Class Rules" and/or "unsportsmanlike conduct" at the 2017 World Championship and/or some extended period prior to the World Championship.

-Carlo Alberini owner of hull #949, Class membership is suspended for 12 (twelve) months commencing on 1 December 2017
-Claudio Dutto owner of hull #922, has been warned that although the EC did not suspend his membership, he needs to be more diligent that his boat is in compliance with the Rules at all times
-Mauro Mocchegiani owner of hull #1088, Class membership is suspended for 4 (four) months commencing on 1 December 2017
-Alessandro Molla owner of hull #570, Class membership is suspended for 4 (four) months commencing on 1 December 2017
-Achille Onorato owner of hull #1269, Class membership is suspended for 4 (four) months commencing on 1 December 2017
-Alessio Querin former owner of hull #922, Class membership is suspended for 24 (twenty four) months commencing on 1 December 2017
-Marco Salvi owner of hull #910, Class membership is suspended for 12 (twelve) months commencing on 1 December 2017
-Alexey Semenov owner of hull #667, has been warned that although the EC did not suspend his membership, he needs to be more diligent that his boat is in compliance with the Rules at all times

In addition to the suspensions, the following boats have had their Manufacturers Declarations withdrawn and are not permitted to sail in J/70 events until the boats are inspected and corrected by the Licensed Manufacturer.
Hull/sail #949 owned by Carlo Alberini
Hull/sail #1269 owned by Achille Onorato
Hull/sail #570 owned by Alessandro Molla
Hull/sail #910 owned by Marco Salvi
Hull/sail #667 owned by Alexey Semenov
January 26th, 2018 by admin

Is today the day the battle really begins?  Maybe so, but you'll need a good weather report first.  Here's that and much more as shot live just a few minutes ago in the BDA. Click for a discussion of yesterday's penalties (with data), discussion of rudder and board mods, and other rules questions answered by AC head judge Richard Slater and regatta director The Big Fella, plus a bonus interview with commentator Simon Shaw and legendary Kiwi broadcast voice Peter Lester.
June 25th, 2017 by admin
Clean Report
There's a very basic reason the oldest trophy in international sport continues to attract the attention of the press, the public, and the billionaires who contest it; is the unique nature of the Deed of Gift that controls it and the immensity of the challenge that creates.  A perpetual 'Challenge Cup', the AC Deed provides an absolute prohibition against 'considering other challenges' until the pending event has been decided.  Combined with the clause allowing the winner to set most of the rules of the competition, the anti-consideration clause is the document's most powerful tool preventing the whoring out of the Cup to predictable commercialized interests.  When you reconcile the clause with Schuyler's stated intent of the Cup to recognize and reward advances in sailing technology and boat design, it all makes sense – the America's Cup is not supposed to be just another sport.
Unfortunately for Louis Vuitton, Panerai, and Russell Coutts' bank account, these clauses mean the AC will never become a reliable, consistent sporting property, and it's a struggle that rich sailors and their lawyers have been fighting for a century. That's why Ernesto Bertarelli tried to change the rules – to make the Cup reliable for sponsors and the public – an idea that may have originally come from Coutts in his Alinghi days – the same Coutts who has launched the latest attempt to circumvent the Deed's language and George Schuyler's intent.
Along with the incredibly cheesy photo from posh Garrod's above (where the only one who looks right is the same one with decades of multi-milllion dollar sponsorship success), AC organizers released the news yesterday of a new 'Framework' for the next two cycles of the America's Cup.  Said framework provides schedules, boat types, and most of the important rules for any reliable competitive sporting league, and five of the six current AC teams signed the document, presumably in the room above, and likely with a ruby-and-diamond encrusted pen.  Emirates Team New Zealand notably abstained, writing on Facebook that "Emirates Team New Zealand believe the future America's Cup format should be decided by the Defender and Challenger of Record as it has historically been."
The 'Framework' is eminently sensible for a two-year-cycle sports property, allowing the ACWS to immediately start up at the end of 2017 with a 2019 and 2021 AC competition.  It freezes boat designs and calls for a $30-$40M budget for competitive teams.  But there is one problem with it: It is invalid and unenforceable under the terms of the Deed.
The Deed of Gift provides that "…when a challenge from a Club fulfilling all the conditions required by this instrument has been received, no other challenge can be considered until the pending event has been decided…AND the said party of the second part hereby accepts the said Cup subject to the said trust, terms and conditions, and hereby covenants and agrees to…faithfully and fully see that the foregoing conditions are fully observed and complied with…"
Under laws of the State of New York (which has jurisdiction over any AC rules interpretation and enforcement) any agreement made for a future cup would likely be invalid under the Deed's prohibition against other challenge considerations.  Remember, though, that the Deed is only enforced if someone complains, so practically, this may not mean much.
Say that LRBAR beats Oracle in Bermuda.  They have two choices: They can accept a 'hip pocket challenge' from, say, Groupama, that perfectly reflects the Framework's guidelines, and as long as nobody cares, they're good.  Or they could accept a completely unrelated challenge with no relationship to the Guidelines from, say, Luna Rossa.  In the first instance, an outsider like Luna Rossa could sue Ben for contract breach just like Larry sued Ernesto, and under settled New York Law, the court would probably invalidate any agreement made prior to the end of the current AC.  Whether they would invalidate the entire challenge is another question, but typically Courts are not sympathetic to Trustees who look to benefit from violating the terms of their Deeds of Trust.  If the Challenge was invalidated, all Challenges with provisions from the Framework would be similarly invalidated, leaving whoever sued the winner as the next legitimate challenger.  Bring on the 130-foot ketch super-trimarans!
Alternatively, LRBAR could make a deal with Bertelli or Dalton for a completely unrelated challenge, let's say in big monohulls.   Coutts would be pissed, but if he sued to enforce the terms of the Framework Agreement, they'd laugh him right out of the courtroom – there's simply no way to enforce an agreement that violates the terms of the Deed on its face.
Legally, this means that the Framework is useless, so why would Coutts & Co turn it into a major item of news and publicity when Oracle's lawyers surely know all this?
We believe the Framework came about because of the difficulty the America's Cup has been having in getting people to pay for their series.  Major TV networks have laughed at Coutts' idea of what broadcast rights are worth, major sponsors are unwilling to step up to multi-year deals, and major venues are not going to commit to anything without some reliable information about the future of the event, and Russell and Larry have been unwilling or unable to accept that their never-ending PR and organizational screw-ups have anything to do with it.  Never mind the seemingly endless stream of sponsors burned by the AC. Never mind the cash flow horror stories of venue after venue.  Never mind the non-existent home audience.  Never mind the fact that the ACWS has been an expensive disaster of windless venues and weak competition.  Nope.  To Coutts and Co, all the failures are 100% because of that damned George Schuyler and his obsolete Deed.
Will this Framework assuage the fears of the few big sponsors interested in the AC for multiple cycles?  Will it entice new teams to begin preparing for the next cycle?  Will it gin up the very weak support that exists for the "America's Cup Lite" that Coutts has been gradually transforming the AC into since 2010?
It could, but only for those who don't look into what it really means – which is precisely nothing.
Here's the NZ Herald's take on it, and the argument is already heating up in the forums…
January 26th, 2017 by admin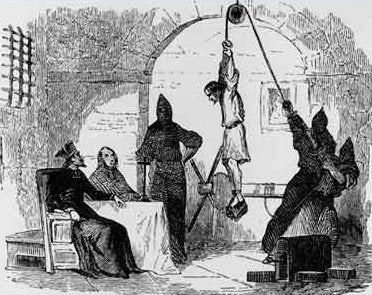 You may remember the America's Cup Disciplinary Panel that was assembled hastily in response to King Post-gate;  the haphazard hearings and rulings they produced led to lawsuits and CAS hearings that cost hundreds of thousands of dollars to litigate.  Meanwhile, the resulting media exposure (along with the Rio sewer and security issues) continued to push ISAF World Sailing's reputation into the same steaming pile of shit occupied by FIFA and the Russian Anti-Doping Authority.
With most of the AC34 cases have been settled or dismissed, we've just learned that World Sailing's response to the disciplinary chaos was to quietly sneak through the completely new Discplinary, Appeals, and Review Code sometime in June, and it is quite possibly the most lopsided, authoritarian, and opaque set of disciplinary rules we've ever come across.
We say 'sneak through' because we cannot find a single reference to passing the new code in any of ISAF World Sailing's official documents.  Even more curiously, ISAF says the new rules were passed in June 2016 but are backdated to have an effective date of January 2016, and the only June ISAF Minutes available anywhere make zero mention of the new Rule 35.  Now, it may be hidden inside the giant, disorganized clusterfuck that is World Sailing's website, but we've asked every major MNA official and judge we could find – including several national presidents and IJs – if they've heard of it -, and all of them learned of the new Code from us.  It's not some kind of a minor change either – the new section of the Rules allows autonomous, unappealable panels to decide who will be banned from the sport using incredibly low standards of proof, offers next to no standards on the admissibility of evidence, and allows any decision to be hidden in secrecy based solely on the discretion of one of these 'secret panels'.  In other words, ISAF has said 'fuck you' to the entire notion of a Fair Hearing under the jurisprudence of any modern nation.
Never mind that much of the new Code would be void and unenforceable under the employment laws of the EU and numerous states and countries, and never mind that ISAF can't even be bothered to use a pronoun other than 'him' in their code.  There are ample things to pick apart with this unconscionable piece of regulation, and we'll leave it to the lawyers and sea lawyers in the Forums.
But we do consider it our public duty to let you know that from now on, your entry in any sailing event is your acquiescence in a set of rules that would be more appropriate under Torquemada than of a 21st century international sport.  We also consider it our duty to let you know that Carlo Croce, who is not only President of the ISAF but also President of the Italian Sailing Federation and Italy's most prestigious Yacht Club, is going to run for another term leading our sport.  This despite his tenure providing an almost unending series of gaffes and missteps that's seen ISAF World Sailing's reputation go from exlusionary and obsolete to incompetent and corrupt.  Croce said in the mid-year meeting that "Much has been achieved but he has a sense of 'unfinished business…"
We're not sure our sport can survive Croce's 'unfinished business.'  World Sailing's reputation sure can't.  Title shout to Mel Brooks...
September 8th, 2016 by admin
With World Sailing getting a new name, we thought it might be a good time to publish a document using a name we've wanted to use for ages!  At this link, you will find the new International Sailing Anarchy Federation – Rules for Racing and Sailing – a/k/a the ISAF RRS.
Printed under a Creative Commons license, these rules greatly simplify the traditional racing rules used by other systems without infringing on any of their copyrights.
Most importantly, they allow any event or organization who uses them to ignore other sailing governance requirements; according to every legal professional we spoke to, World Sailing's copyright over their Rules provides their only legal basis for requiring compliance with their internal regulations.  Overreaching by the already legally beleaguered WS would easily be struck down by the courts or legislatures of most any Western nation.
For instance, by using the new ISAF Rules for Racing and Sailing rather than the World Sailing RRS, you can hold your own World Championship without running afoul of the World Sailing prohibition on using the word 'World' or 'World Championship.'  And that's just the beginning.
NOTE: This article does not constitute legal advice. NOTE 2: Parts of the attached RRS may constitute satire.  Please check with your event or club counsel before using them, and you have our blessing to modify them as you like.
Will you use the new ISAF RRS?  If not, why?  Speak.
February 18th, 2016 by admin
Clean Report
For around thirty years now, ISAF (now known as World Sailing) has had a peculiar rule. It's a rule that almost every other sporting organization long ago learned wasn't enforceable, but somehow, World Sailing didn't get the memo.  And as The Ed reported yesterday, World Sailing is using this rule as a bludgeon to try to kill off a potential rival for control of kiteboarding – and the megamillions ready to flow the sport's way when the Olympic money faucet turns in a few short years (or way sooner).
We are not opining on whether World Sailing is the proper governing body for kiteboarding.  It may be the best possible option, and the kiters could be lucky to have them in command.  But we sure don't remember a robust public debate about it, or a vote among the millions of kiting enthusiasts to submit to ISAF control over their competition rather than some other body.  And we do remember the manner in which ISAF quietly snatched control of all things kiting in 2009 and immediately threatened independent kiting organizations. It was nasty, and wrong.  And in some countries, we believe it is illegal at worst, and unenforceable at best.
We believe the IKFO can be the organization that finally invalidates ISAF World Sailing's absolute control over the word "World", and shines a light on the legally questionable and chaotic patchwork of regulations the sport's governing body uses to prevent a problem that doesn't exist.  Easy for us to say – we're not volunteering to fund a legal challenge to World Sailing's threat to the IKFO.  But it's definitely worth a few hours of investigation by a good lawyer if the IKFO is a real organization and not some kind of stunt.
Word War 19
At issue is World Sailing Regulation 19.14, which says a sailor's eligibility for all sailing events "may be suspended or revoked…for competing in a Prohibited Event' without ISAF approval, that 'uses the word "world" either in the title of the event or otherwise…'
In other words, if you go race in the 'Stand-Up-Paddleboard-With-Big-Sail World Cup', and World Sailing finds out, they claim they can prevent you from sailing in any event that uses the ISAF Racing Rules for two full years. 
Now maybe they can in some countries.  Hell, maybe they can in most countries.  But as many other sports have found out, there's a chunk of the world where the government doesn't allow sporting bodies – especially those with government-granted monopolies like US Sailing or ISAF – to exclude competitors because they don't like their extracurricular activities.  If you're talking about livelihoods, it gets even worse for World Sailing – try to explain to a US Court that you're preventing a sponsored kiteboarder from earning a living because he sailed a weekend event in some unrelated organization's 'World Cup.'  If you can do that with a straight face, you need to talk to an American lawyer.  Or ring Jim Capron, the President of US Sailing back when the organization got smacked around by Farrah Hall's legal team, blowing hundreds of thousands in legal fees and costs in their support of ISAF-written rules on eligibility.  It's a slam dunk.
It's not that complicated:
It's not the World Cup, it's the FIFA World Cup.
It's not the Formula One World Championship, it's the FIA Formula One World Championship.
It's not the Skiing World Cup, it's the FIS Skiing World Cup.
It's not the Boxing World Championship, it's the WBA, WBC, WBO, IBA, IBC, IBO World Championship.
Does anyone really think these sports' governing bodies are less sophisticated than World Sailing?  Maybe they have dumber lawyers or less creative rule writers?  Major League Baseball can't even prevent foreign baseball leagues from using the words "World Series", but somehow World Sailing can control an even more general word?  Why is this even a question anymore?
Answer: Because no one has challenged it.  But a little pushback and the invalidation of the offending part of Regulation 19 would be a great thing for World Sailing in the long run.  They could stop defending archaic ideas and focus on building their reputation and their brand, whatever it's called these days.
We say to IKFO: Get your wallets out, find yourself a hungry lawyer itching for a fight, and make some noise for kiteboarding just as the Olympics starts thinking about turning the money on for a new discipline in sailing, or board sports, or whoever ends up owning the kites.  We're pretty confident that some court-ordered sunshine on World Sailing's Regulations will illuminate a lot more than a little vocabularic overreach.
February 3rd, 2016 by admin
As much as we appreciate a little freedom, we're on board with what some may say are draconian measures to regulate quadcopter activity in US airspace released last week and set to go in effect tomorrow to spoil Santa's surprise.  The new FAA rules require mandatory federal registration and marking for every UAV over a half pound and flown anywhere in the US, including the several million forecast to be sold this Christmas season.  Leaving aside the implications of what is essentially still a free-for-all despite mid-size UAV's being perhaps the cheapest and most efficient terrorist weapon ever, we've already seen a drone crash into a racing boat at a world championship while its owner stayed silent when the call went out to claim it.  Something's gotta give.
Our unique sport is uniquely situated to benefit from these great little bits of tech, and while the slightly annoying new registration requirements will be almost impossible to enforce, we agree with FAA that they will at least provide something of a 'culture of responsibility' for the tens of millions of drone owners already buzzing around out there. Plus the online registration takes five minutes and at five bucks, it's dirt-cheap – and free if you register the first month of the program.  Fail to do it and get busted, and the fines can be as much as a quarter of a million bucks and prison.  Commercial users and non-US citizens, you're shit out of luck – it's back to the crazy-ass long form paper registration system for you.
UPDATE: Wanna blow UAV's out of the sky safely?  How about this little number?
December 20th, 2015 by admin
In this battle of the latecomers from an angle we may be the first to have, the two final entries in the VOR fight it out mid-Atlantic, with Chris Nicholson luffing the Spanish a couple of weeks into Leg 1.  Did MAPFRE foul Vestas?  You make the call.
Meanwhile, MAPFRE's DFL has already produced some major casualties, including the world's most successful solo ocean RTW'er.  You heard that right, Michel Desjoyeaux gets the flick from MAPFRE along with French navigator Nico Lunven, and Spanish sailing journo Pedro Sardinia says there was plenty of drama between the French star and Spanish skipper, and q quite unbearable atmosphere on boad according to Sardina.  Thanks to Geronimoll for the translation of the original Spanish piece here.
You should already be on the Leg 2 thread here if you're looking for the latest news.  Want to know something special about any of the teams or this edition of the VOR?  Post up and Mr. Clean will get the answer for you on the ground in Cape Town – he arrives on Wednesday.
November 11th, 2014 by admin
ISAF's Classification Code governs the Pro or Amateur status of every ISAF Class sailor in the world, and it's been a huge mess for most of the new millennium.  The 2009 changes to the code eliminated the dubious "Cat 2" category and took a small step to reducing the perceived widespread fraud and cheating rampant in classes like the Farr 40 and Melges 32, but the existing system still relies on an 'on our honor' database system along with a few classification czars who travel to  world and continental championships to interrogate sailors and hopefully catch the bad seeds.  Nearly everyone in grand prix sailing has seen how poorly the system works, and that fact, combined with the massive expenses involved (ISAF spends a small fortune to keep the database and application system running, and individual events have to eat the substantial costs of ISAF officials' attendance) and the shrinking size of most every grand prix fleet needing Classification has finally gotten the ISAF Executive Committee to make a move to eliminate the Classification Code altogether.  The proposal offers to guide classes that wish to use such a system with proposed regulations, but recognizes that it's really something that should be done by those who know the class rather than an organization that hasn't got a clue.  
Lazy Class Administrators will hate this one, but we support it wholeheartedly because it's the only way we'll see a change.  And given our faith in crowdsourcing, we expect some classes to come up with innovative and creative solutions to classification that will make sense for the future of the sport.  Discuss the new proposal in the thread, and have a look at Peter Huston's summary of 'how we got here' for some more background.
Go back to the mid-80's when Dave Ullman wrote an article for Sailing World called something like "Get the pros out of sailing".  What he said was that it was absurd that he could, as the owner of a growing sailmaker, take his loft employees with him on a MORC or PHRF race as his complete crew.  He knew it was a death march.  So, along the way SoCal PHRF created the Marine Industry Racer rule.  It worked pretty well.  Guys that worked for a loft were easily identifiable.
About the same time prize money was just starting in the US with the Ultimate and Pro Sail series.  At the time, the IOC did not allow "professionals" to compete in the Olympics.  So, USYRU set up the US Professional Sailing Association.  Essentially, it was a way to "cleanse" the prize money for people who competed in these two series.  The prize money was paid to USPSA, who then in turn gave it to that sailors campaign fund.
Then the IOC changed their pro rule, so the need to "cleanse" the prize money went away (at almost the same time both series collapsed anyway).  USYRU had in the meantime created the Group 1, 2, 3 thing.  At the time, it was by far mostly about sailmakers.  But there was no way to administer the list.
Case in point, I sailed in two events in Long Beach on successive weekends.  Same sailor in those two events was categorized as a 1 and a 3 on successive weekends.  I called Ullman the Saturday night of the second weekend when the guy was suddenly a 1.  I said "so Judge X says your guy is a Group 1 guy".  Ullman just laughed and said "nope, he's a 3, I sign his check every week".  But nothing happened that weekend, and the Group 3 guy got away with it, blessed by the US Sailing Judges at that event.
It seemed we needed a database of who was a 1, 2, 3.  I went to the US Sailing AGM in Cape Cod in '94, and started to promote this idea.  Got tons of resistance, not the least of which was from then SW publisher John Burnham, and Bob Johnstone.  We were at a post meeting party the Saturday night of the AGM at John Osmond's house.  I sat with Burnham and Johnstone and explained what I was thinking.  Eventually, Burnham said "ok, write an article about this" and Johnstone, as he always does, listened and eventually saw the wisdom of it.  It was going to help is brand a lot, and it did – starting with the 105 class.
After the article was published, I called then US Sailing Pres Dave Irish and told him I'd raise my hand and run a new entity that was needed to get this all organized.  At the time, I was President of what was left of USPSA.  We had no real reason for being after the change of the IOC pro rules, and I was either going to find a way to create some sort of value, or close it down.  I wasn't interested in trying to be a "sanctioning" body only, and charge events fees just because.
Irish said "dumb idea, we don't need this list, too costly to maintain ect".  We closed down USPSA, and I dropped the idea of a Group 2 and 3 list.
Then, as Irish is leaving office, he appoints himself as the eligibility czar, sets up the Group 2 and 3 structure and CHARGES Group 1 people $25 to have their virginity blessed.  I cringed, thankful I had nothing to do with that.  Eventually that nonsense stopped, and the list sort of worked, sort of.
But how does an event that is run in the US know anything about who was a really a sailmaker or whatever in Italy or whereever?  Impossible.
In the early "00's, then ISAF Pres Henderson called me for all the background on how the US started the list.  I told him.  He asked me if I cared if ISAF took over the responsibility.  I had no dog in the hunt, and told him good luck.  Now we have guys in Dragon's, Etchells, J70's, various Melgi classes etc. paying people a couple of hundred bucks a day (or a lot more in a few cases) to pull ropes for them.
How exactly does ISAF propose to monitor who is paying who?   While the notion of this list is worthwhile, it is simply unenforceable.
Besides, it is often less expensive to pay people to sail than it is for an owner to have to appease the Group 1 guys.  As the longtime Farr 40 Class saying goes: "Best amateurs money can buy!"
ISAF and US Sailing (and probably a ton of other MNA's) are becoming mostly just regulatory and taxing authorities.  They do not provide added value for sailors.  One of the biggest problems with the current system, and all of ISAF, is that pro sailors have almost zero voice within the organization.  The "athlete's council" (or whatever it is called) is there only to serve Olympic sailors.
Everyone knows in which classes people get paid to sail.  The sport tends to be self-selecting.  If you want to sail in a class where people pay others to sail, everyone knows where that is.  If you don't want that, you also know where to look.
The smart classes who want some sort of system to identify paid sailors will get together and figure it out on their own.  They are best served by keeping ISAF out of the equation.
September 24th, 2014 by admin
Enfant Terrible won the Farr 40 Worlds in Newport last week, but no one seems to have told the Class that no one cares about them anymore. Apparently some of the protest/rules/measurement shit that went down at the NYYC-based regatta makes the AC45 rules wars look tame.  And we're sure no one told Rolex that their 'product' has become  stale; they're still throwing hundreds of thousands of dollars a year into a dated, obsolete boat with no exposure, no visibility, and no future beyond club racing and a single 8-15 boat Worlds once a year.
There's nothing wrong with that, but it sure would be nice to see one of the sport's major sponsors spending all that money to accomplish something positive, rather than using it to prop up something that should have been left to its own devices years ago.   We'll have more on both these subjects soon, but in the meantime, keep your eye on boat at the top right of your screen and enjoy one of sailing's top stars (and the winning tactician from Worlds) falling right off the back of the boat. Thanks to Zerogradinord for the tip.
September 1st, 2013 by admin