Posts Tagged 'rowing shell'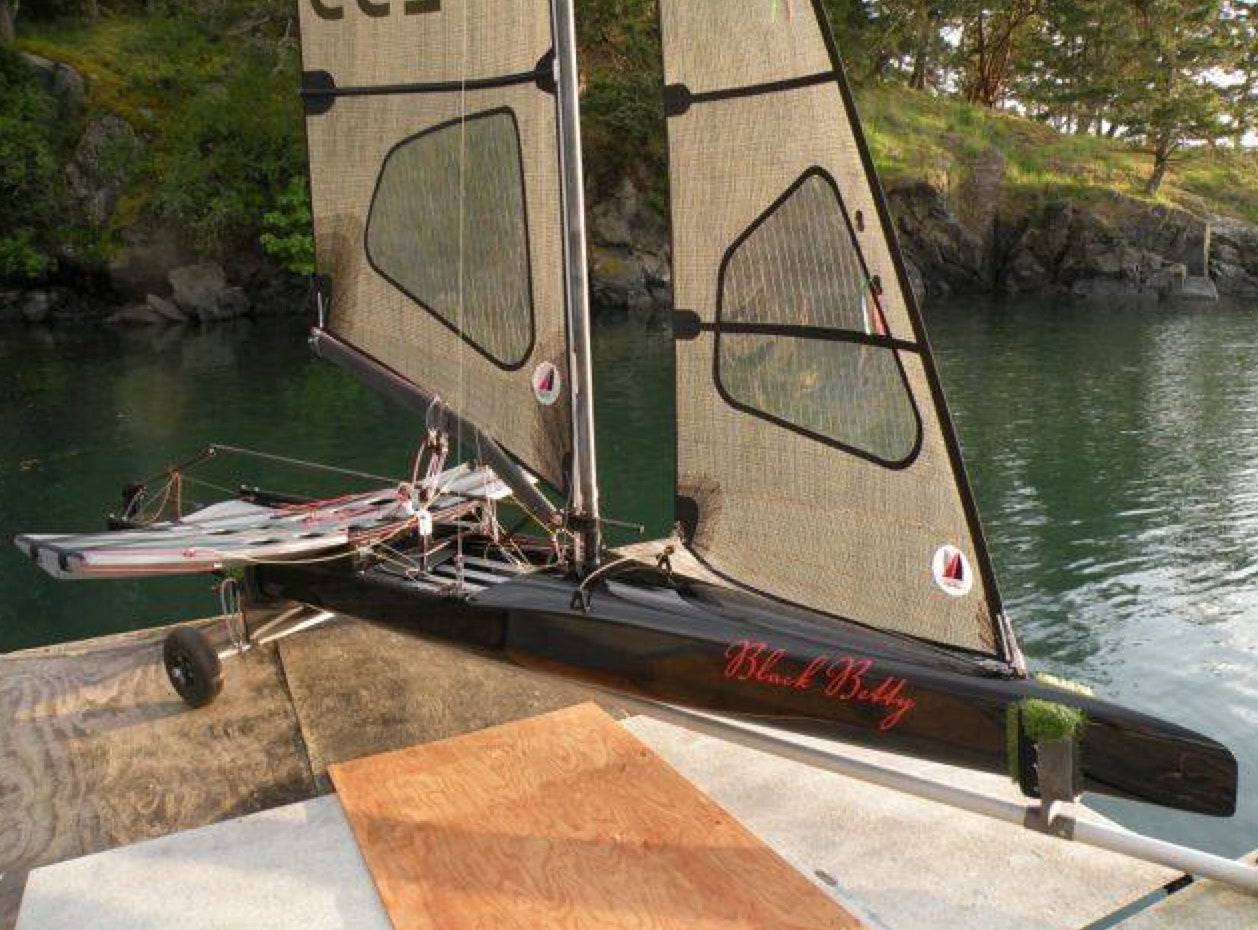 We confess to spending a few minutes ogling crack rowing shell builder and carbon artist Chris Maas's Facebook Page every week or two for the latest in carbon dinghy porn – the well-regarded PNW builder has a knack for making incredible looking craft of all types.
His last jaw-dropper was a homebuilt emerald-green Moth, but he's outdone himself with his brand new International Canoe Black Betty.   We'd say something snarky here about overused names, but this slinky little cocktail dress of a racing boat can call herself anything she damn well pleases.  More pics here.
April 22nd, 2016 by admin