Posts Tagged 'RNLI'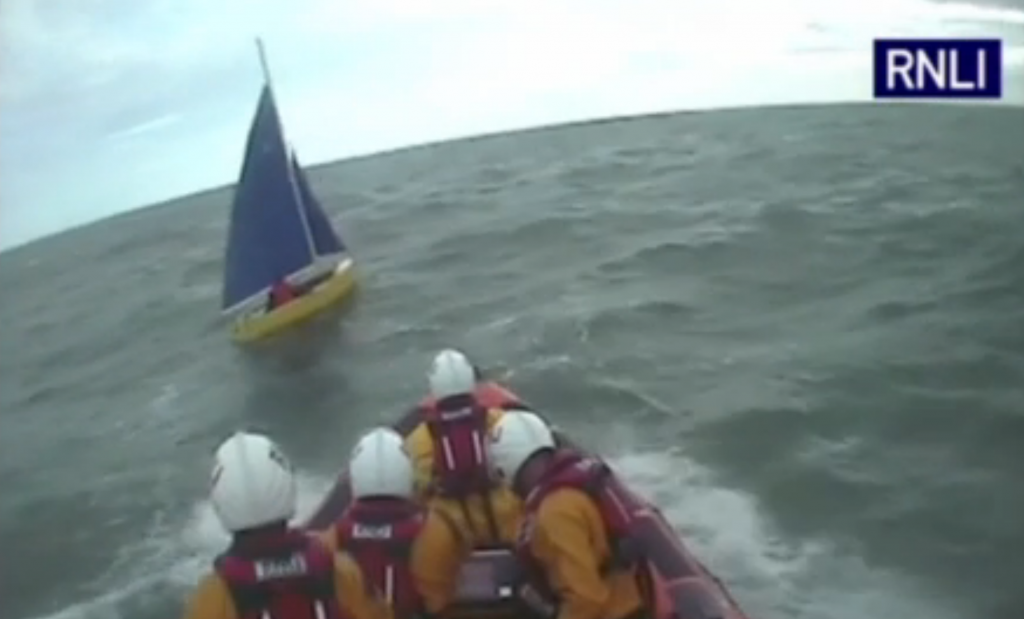 "The man bought the 14-foot dinghy on Saturday and then set off on his 3,500 mile voyage across the Atlantic…not wearing a life jacket, his boat had no lights and his only navigational aid was a street map of Southampton."
Seems like a good kit bag for most major voyages, right?  But wait – that's not all.  "He had a passport containing a US visa, hot dogs, beans and a bag of biscuits." Hot dogs?  Beans and biscuits?  Sounds like a fine transatlantic menu, as long as he's alone!
The Bulgarian man was not interesting in whatever the RNLI was selling. "When we reached the gentleman he didn't want us there, he wanted to carry on his way," refusing assistance for 45 minutes, after which "the crew dragged him on to their boat and took him to shore."
We can't be the only ones who really, really wanted to see how far he could get.  If anyone runs into this guy, let him know that next time, Sailing Anarchy fund your YellowBrick tracker, an EPIRB, and some extra provisions…
Watch the video for the full 'rescue' and thanks to Brad T for the heads up.
August 18th, 2014 by admin