Posts Tagged 'race committee'
Here's the real story behind the Sarnia beach-set mark piece from yesterday.
For the Paul Harvey fans out there, here's the rest of the story.
The picture is about two years old.  I walk my dog Jenny from our home down to the end of the beach and back on occasion.  Particularly if there is a good blow; love the sound of the water.  Did the same walk a couple of days ago which made me track down the image.  I printed out a 12″ x 18″ print because I like it.  Had house to myself last night after a month of company.  Have never posted, wasn't sure where to post but thought would make people smile.  So I posted.
I got a PM from SYC's race director asking me if I could pinpoint the precise location of the marker because members had been down to pick it up and couldn't locate it.  I found it strange that they had done without it for two years (remember, I prefaced saying I am not racer so ignorant of racing everything) and weird that someone had stolen it and never returned it.  That's when the penny dropped for me.  Yesterday we had a blow out of the north that gusted to, perhaps, the high 30's.  They thought it had happened again!
So I PM'd back asking "How much is it worth to you?"
But I couldn't go through with it.  I knew the Race Director from when he kicked my ass playing squash.  I called him to let him know it was an old picture.
Glad people got a kick out of it.
So now you know the rest of the story.
September 3rd, 2016 by admin
A surprisingly pretty pic of the Sarnia (Ontario) Yacht Club's infamous 'X-mark' in a somewhat unconventional location the other day.  Share your lower Lake Huron stories here, and thanks to n00b 'communiqueter' for the shot.
September 2nd, 2016 by admin
As you'd expect, Thursday's Question of the Day, which asked what an organizer is to do with a dangerously incompetent racer in his fleet, produced copious piles of crap as well as a few gems, including this one from SA'er 10thTonner:
1) Found a "Dickhead Trophy" and let him win it every time.
2) Write "Beware of Incompetent Skipper!" on his topsides with duct tape.
3) Pull all his running rigging out and leave it in a creative macramé on his fordeck.
4) Attach a blow-up sex doll to his stern.
5) Fill his engine exhaust with Sikaflex.
6) Chain his boat to the dock underwater.
7) Attach his propeller backwards.
8) Get a few boats to cover him all the time, everywhere.
9) Glue his companionway shut with epoxy.
10) Glue his head shut with epoxy.
11) Pee in his freshwater tank.
12) Put the video of you peeing in his freshwater tank on youtube.
13) Introduce your bowman to his daughter.
Add your own here.
December 20th, 2015 by admin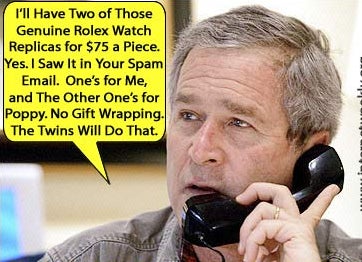 We'll be the first to tell you that we think the BBS is kinda bullshit; a whole lotta people running around at the helm of what was once one of the world's major regattas who are absolutely sure that vanilla ice cream oozes out of their anal openings.  Is there anything about it that is even 'big' besides the egos of the folks at the helm?  Or besides the 6 figures in cash and prizes that Rolex spends to flog their watches to a few hundred rich white boys?  How can the town that should have been transformed by the America's Cup fail to draw even 100 boats to their marquis regatta…during its 50th anniversary bonanza?  
Anyone expecting a change doesn't understand San Francisco very well, we fear.  Example:  Have a look at what 20 grand in movie money buys you for your overall highlights at your club's premier regatta: It's an 11-minute video from probably the world's worst sailing video producer and it looks and sounds like it is straight out of 1998.  How are you StFYC members not embarrassed that this is the best your club can do?
As such, we love this post in our world famous forums. Consider this our one and only article on the BBS.
Reporting live from San Francisco Bay, we are entering the final day here at St. Francis Yacht Club. Big drama unfolding in the HPR fleet as Hamachi (J125) was reinstated from a previous OCS after they filed for redress. Truth be known and it IS CLEAR AS DAY on the video, they were over the line at the start by a boat and a half. Every boat under her went back and re-started. Yesterday, TP52 Becom being sailed by Norman Devant, campaigned to the race committee to go jib reaching around the bay (4 jib reaches) so they can pull a horizon job on the rest of the fleet. Well that worked out well for them securing a slimy win and putting them in podium position.
The racing in this fleet thus far has had 3 bay tours already and very little true racing. It appears though, that the race committee at St. Francis clearly has their head buried elsewhere. Coming live from San Francisco. .. over and out.  Jump in if you wish.
September 15th, 2014 by admin