Posts Tagged 'open 60 imoca'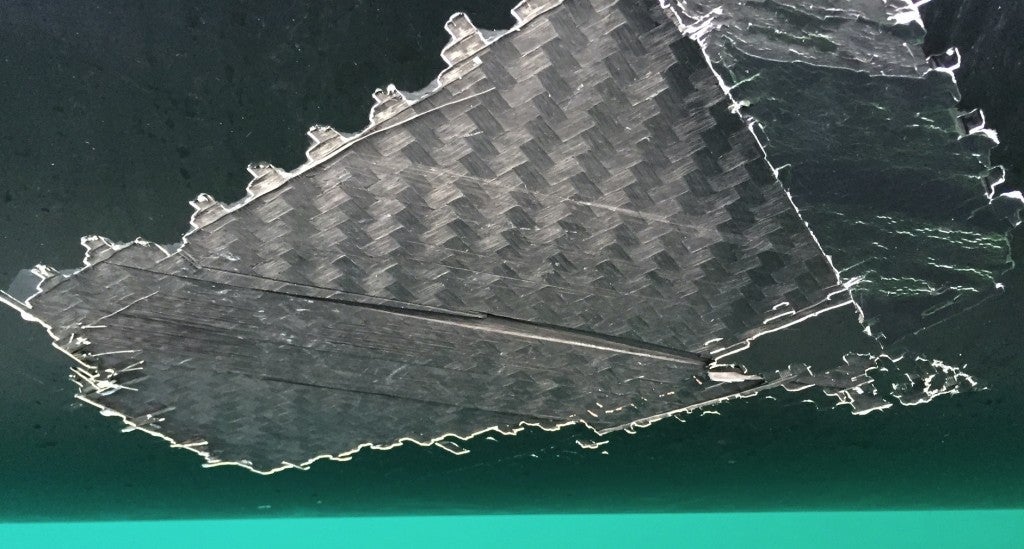 This shot of the outside of Hugo Boss's hull shows the impact that broke the ribs of Alex Thomson's brand-new Open 60; the first in a series of cascading failures that led to their near-sinking in the Bay of Biscay a few days ago.  Alex is 99.9% sure this presumed collision was the root cause of the rest of the issues,  but that's not the most surprising thing we learned in our Skype interview with him this afternoon.  You'll have to tune back in to this page for the rest of the story early tomorrow, exclusively on Sailing Anarchy.  It's a good one!  We're also pleased to report that VPLP and Verdier seem to be completely on top of it, with their top guys working hand in hand with all the teams with issues.  Stand by for more.
TJV thread here.  Boss Sinking thread here.
November 3rd, 2015 by admin