Posts Tagged 'Olympics'
Unlike the messy US Election, the choice for the first-ever Olympic foiler was a much less nasty affair.  Plenty of questions remain about the equipment and event choices for Tokyo 2020, but the odds-on favorite for the first flying boat at the Olympics is now the Nacra 17 in its new 4-point foiling configuration.   A majority of the 89 votes cast during an EGM held over the weekend called for the full 'evolution' of a boat that had more than its share of problems in its first quad, and while no one thinks this will be an easy transition, Anarchists who've tested out the new design have walked away with big, big smiles on their faces.  We'll have more on this in a couple of weeks in Barcelona, but for now, here's the press release from the Class:
On the 19th of October the Nacra 17 class members assembled for an electronic Extraordinary General Meeting (EGM). Three topics debated were
a) an update to the class constitution
b) advertising
c) whether or not class members recommend full foiling for 2020 or not

A presentation covering the proposed changes to equipment, pricing, and procedure was shown to 50 members in attendance over the course of 2 hours. Details of how the boats would be made stronger and more consistent were included. Also shown was three pricing options for a mk 2 Nacra 17 was presented which can be downloaded here.


The three options for equipment going forward are:
a) retrofit a mk1 boat to go full foiling for 7,900 euros
b) Buying a new platform for 14,500 euros, retaining the ability to sell the mk1 platform for a next cost of about 7500 euros
c) Buying a new boat for 24,250 euros, an increase of about 2000 euros from the mk1 price

Following the presentation was a discussion with questions and answers from class members and leadership. At the close the meeting, voting was opened to class members. 89 members voted from the total membership of 132, above the 40% threshold required to form a quorum. All of the motions passed, with the advertising and constitution motions receiving 87% support or higher. the major question of whether to recommend to World Sailing whether Nacra 17 should go fully foiling for the 2020 Olympic or not was a closer vote, but ultimately passed 48 votes to 33, for a 59% support level.

As such, the Nacra 17 class has sent a letter to the head of the Equipment Committee of World Sailing with the class recommendation.  Class president, Marcus Spillane, will convey this position at the World Sailing Conference next month in Barcelona. Equipment of the updated configuration will become available following confirmation from World Sailing Conference of their position on the matter. Team wishing to get onto the waiting list for mk2 equipment should be in contact with the Nacra Sailing head office.
October 24th, 2016 by admin
It must suck to win an Olympic gold medal in your fifties and find out you're not even ranked in the the top ten in your class!  This screenshot comes from Santiago Lange's current, official World Sailing Rankings for the Nacra 17 – apparently, the Princess Sofia is worth 100 points, but the Olympics is worth nothing at all.   Unless it's yet another in the endless parade of World Sailing fuckups?
Title shout to the Chocolate Factory and to the late, great Gene Wilder.
October 14th, 2016 by admin
Spurred on by sailors around the world to help save sailing from itself, the former 10-year president of ISAF has thrown his hat back into the ring to become President of World Sailing during the November election in Barcelona.  A two-time Olympic sailor himself, Paul "The Pope" Henderson has strong, clear ideas about where ISAF needs to go in order to regain its reputation, its value, and its relevance to the sport. Paul and Clean go deep in the first of our special World Sailing election coverage; an hour and a half of stories and discussion from Henderson's experiences over a long lifetime inside the sport; from the infamous 1972 Munich Olympics to his quest to uncover what's really been going on at ISAF for the past few years to the origin of his nickname, the man is a natural storyteller and he deftly makes his case for where sailing has gone wrong and where it needs to go for the future.  He also drops a few bombs, so don't miss it.
Learn who's running for the ISAF election here, and click this map to find out who to call in your own National Governing Body to ask who they're voting for in November.  Check back here on the Front Page for our second presidential candidate's interview coming this weekend after we speak to Denmark's Kim Andersen.  Subscribe to the SA Podcast here.
October 13th, 2016 by admin
Perhaps the most likely foiling candidate for Tokyo 2020 is already doing her thang on the water; go here for some good video of the Nacra 17 flying her ass off, and ask Nacra about it in the thread.
October 2nd, 2016 by admin
As you've likely read on these pages before, one of our biggest beefs with the folks who run ISAF World Sailing has long been their willingness to threaten those who compete in non-ISAF sanctioned events with a ban from competition.  We've long maintained that the rule allowing them to do this (ISAF/World Sailing Regulation 19.14 (a)(ii)) is illegal in much of the modern world, and it appears that the European Commission agrees wholeheartedly.
Acting on complaints from a pair of Dutch speedskaters, EU regulators have told the International Skating Union that its threat to impose lifetime bans on speed skaters for taking part in unauthorized events is anti-competitive, putting pressure on the ruling body and other agencies with similar penalties to back down.  The skaters said the ISU threatened them if they competed in a big money "ice derby" in Korea, and after a year-long investigation, the EU agreed that the ISU violated the anti-trust sections of EU law.
For a legal description of what exactly happened and what the implications are for the ISU and other bodies (like ISAF), check out the EU Competition Law Review summary here.  We can sum it up quickly though:  The EU investigated ISU for a year, and determined that the ISU rules (that allow up to a lifetime ban for competitors) unduly restrict athletes' commercial freedom and effectively discourage them from participating in events other than those organized by ISU or its members.  In other words, the international governing body's rules are an attempt to create an impermissible monopoly over all skating events…
ISU now must issue a response to the EU, after which point the EU will decide what penalties and actions they will take against the ISU, and if the ISU's incredibly condescending and dismissive initial response is any indicator, the EU is going to have to take a swing.  ISU said it was "surprised" at the EU view, and that, despite their investigation, they 'failed to understand' the international sports world.  Perhaps they meant to write that the EU  "failed to understand how crooked our international sports world is…"
The smarmy Swiss-based org went on to write that "any allegation that the ISU's rules are somehow anti-competitive appears to be based on a misplaced understanding of the governance structure of sport and the Olympic movement. A neoliberal and deregulated approach to sport could destroy the Olympic values underpinning sport."
It's the same response that insiders always give when challenged with their malfeasance, and it's always bullshit.  Bodies like ISU and ISAF need to face the fact that their monopolies are ending, and organizations that dedicate their resources to improving the services they offer in a competitive world are going to succeed. Those who stick their fingers in their ears and complain that the government just doesn't understand them?  Folks who are allergic to transparency and equality?  It's time to go.
We'll dedicate an upcoming podcast to the wider-reaching implications of this anti-competition ruling, especially as it effects ISAF's unfounded attacks on IKFO kiteboarders and the non-transparent and anti-competitive equipment selection process for the next Olympics.  The kiters are in almost the exact position as the Dutch skaters so we'd expect the IKFO to be filing a complaint with the same EU body very soon if they haven't done it already.  This one is getting good.
September 29th, 2016 by admin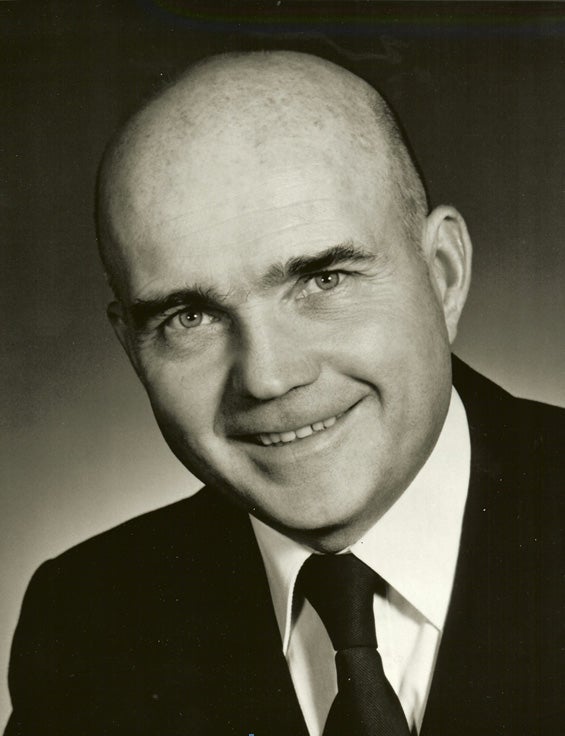 We've been documenting some of the shady battles surrounding kiteboarding's fight for sporting recognition for years now.  The first controversy came all the way back in 2009 between the IKA and IKF, and more recently, IKA began behaving badly again toward the fledgling PKRA, this time with ISAF's help.  The world would likely ignore all the fighting is this was about anything but the Olympics, and with kiteboarding already having been selected – and then dropped – during the last round of IOC confusion, kiteboarders and the ISAF paymasters pushing the new discipline can smell the blood – and money – in the water.
There are plenty of insiders who call Paul "The Pope" Henderson a disgruntled old timer, but we don't know whether his grenade-throwing comes from frustration at the one-time iron ruler of ISAF's current lack of relevance or from actual anger at where the sport is going.  Whatever his motivation, he's a smart dude with a well-formed argument that kiteboarding ain't sailing, and if it is going to be in the Olympics, it should come to Tokyo as part of the new Surfing events. We're not sure where Paul was when ISAF slid in and grabbed ownership of kiteboard racing, and we don't really agree with his point (if you've ever watched foilboard course racing, it sure looks like sailboat racing!), but we do agree that these conversations are essential if World Sailing is ever going to repair its reputation for ruining the sport with opacity, nepotism, and self-interest.  The Pope speaks:
The overview position that I support is that World Sailing is a membership organisation and not a company! Staff responds to the needs and the wishes of the members (the sailors). Not the other way around!
Please understand that I am not against any new concept sport. What I am against is that a new monopoly concept; Kite-Surfing uses Sailing as their avenue to Olympic Status which negatively impacts our sport.  Kite-Surfing is using Sailing to accomplish their Olympic goals.  Convertible Kite-Surfing or Formula Kites or other names are confusing so I will use Kite-Surfing.
About 6 years ago Kite-Surfing appeared at ISAF and naively were taken in as a new extreme sport. Then ISAF Council was told that they would try and become Olympic but only if the IOC would give to Sailing two additional Medal Events and therefore would have no impact on existing events.  All appeared to be acceptable to the usually forthright ISAF Council [/sarcasm -ed].
ISAF then went through a revolving door of what are now called CEO's with 3 in less than a year.  New CEO Mr. Andy Hunt returned from an IOC meeting stating that unless Sailing accepted Kite-Surfing with their "riders" not sailors all hell would break loose.   Sailing would have its events dramatically cut back or even dropped by the IOC. It was stated that the IOC in their Agenda 2020 were going from a sport focus to an event focus.
The next move was that "panic" set in and that Kite-Surfing must be made an event of Sailing in TOKYO2020 and that immediately the now World Sailing policies must be altered negating the previous World Sailing commitment that their would be no changes in events for 2020 after the unfortunate deletion of keelboats which had ripple effect of Sailing being dropped from the Paralympics. This also resulted in two new monopoly pieces of equipment being inserted
for RIO2016  which has caused great problems.
There was then a quickly conceived E-Mail vote to change the policy so that Kite-Surfing could use 2 of the 10 now Sailing events and not be only for extra events if awarded by the IOC. The World Sailing staff initiated a phone campaign to Council to get the required vote to ensure this change passed. The rumours spread fast that the Finn would be dropped and the 470 made Mixed so that two slots opened up for Kite-Surfing. It should be noted that the Finn and 470 are the only 2 classes which are now not commercial monopolies.
There was a great reaction from several of the other International Olympic Sports to the IOC focus on events not the sports. The IOC Executive Board issued a clarification of their Agenda 2020 stating that the IOC new direction would not
impact the existing 25 Olympic core sports of which Sailing is one. The threat that Sailing is on the way out is not true.
The IOC has totally refuted the World Sailing panic.
What the IOC has done is to increase the number events to 310 from 301 and to state that the number of athletes will be
10,500. They have also added 5 new sports to the existing 28, Baseball/Softball (Now 1 Federation), Karate, Skate Boarding, Sports Climbing, and Surfing.  Another issue is the IOC stating they want "Gender Equality".  Baseball will have 25 athletes for the Men's event of Baseball and 15 athletes for the Women's Event of Softball.  The observation here is that the IOC makes general statements but all are adaptable to the specific needs of the sports which is why "Gender Equity" is more appropriate.
Conclusion:  Kite-Surfing with their "riders" and off-the-beach sport fits into the new IOC confirmed sport of "Surfing".
They can develop all their "convertible concepts" free from the constraints of World Sailing which have evolved over decades.
"Surfing" is the International Sport Federation Kite-surfing must use to get their desire to be Olympic and not totally disrupt Sailing.  I trust World Sailing will go to the IOC and ask that this be the direction followed by Kite-Surfing as everyone wins but more importantly is that Sailing is not totally disrupted again as happened with the keelboat issue..
Personal:
Over the last several months I have asked for clarification and answers to several questions posed to the World Sailing staff and been told that I am just a sailor and have no position at World Sailing.  The result of this staff position is that I will put forward my name again as President in hopes that I might finally get some answers.
The next few months are crucial to the future of Sailing and that at least till November I will have a podium to put forward my concerns.
Regards,
Paul Henderson
A Concerned Sailor
September 3rd, 2016 by admin
We know you've all been waiting for the Sailing Anarchy take on Rio 2016 and the US Sailing Team, so strap on your listening helmets and get ready for Sailing Anarchy Podcast # 9.  We grabbed Nacra 17 helm Bora Gulari to find out how all his Olympic gear was stolen (in Detroit), how he got it back, and everything Olympic we could cram into 2 hours of slightly inebriated yapping.  Find out about his DNFs, medal race craziness, what it's like to live amongst 10,000 other ultra-fit athletes, and why, at 40 years old, Bora's finally found his place in the sport.  Detailed discussions about the overall performance of the US Team and where it's headed; this one has it all.  Maybe our best podcast yet; listen above, download here for later listening, or subscribe on iTunes.
If you appreciate the fact that some random chick found all Bora's stolen Olympic gear on the street, brought it inside, and called to return it, check out her GoFundMe page for some kind of operation she needs and reward her.
August 30th, 2016 by admin
Guanabara Bay is now 'Caleb's House' after the 26 year old Caleb Paine's blinder of a Finn finale.  The SoCal native grabbed a right shift to horizon job the fleet from mark 1 to the finish, jumping over Max Salminen and knocking Croatian Ivan Gašpić out of the medals to claim the first US sailing medal in 8 years.  Ironically, it was Gaspic whose protest against Paine was thrown out after video evidence showed it was total bullshit – what goes around sometimes really comes does come around (and no, Gary Jobson had nothing to do with it; the team was reviewing the footage hours before Jobson's 'research' bore fruit).  Paine's win provides the all-important objective improvement the US team has been hoping for; with two more legitimate shots at medals in the 470s, we might even beat the oddsmakers.
It was amazing to watch Giles Scott reeling in Paine on the final run like he was in a different class of boat; the genetic freak of a man showed why he didn't even need the medal race to take the Gold, and he'll be back to defend his title for a long time to come.
In other Olympic news, Pete Burling clinched the 49er Gold two races before the qualis are even over.  If the 2017 America's Cup comes down to a helmsman vs. helmsman battle, you're all going to need to book tickets to Auckland for the 2020 Cup.
NBC coverage here.  Google for the rest of ya. Big thanks to Amory Ross and the US Sailing Team for getting this shot to us so fast.
August 16th, 2016 by admin
Clean Report
It may be disappointing to many Americans to see the US Sailing Team struggling to recover from their historic medal shutout in London, but by almost any standard, the team is already doing better than the 2012 debacle.  We will be analyzing their performance once the games are over, but for right now, if NBC doesn't completely fuck it up again, you might just get lucky enough to watch some double-points medal racing live tomorrow.  Three US teams will sail the finale; young Caleb Paine sits just outside the Finn medals in fourth, while Paige Railey will try to move up from 10th with no chance at the podium.  Bora and Louisa will see if they can jump a few spots from 9th, and if it all happens fast enough, we might see some 470 racing (or spot a severed leg).  Read the US Sailing update from Monday here.
 live broadcast hasn't done viewership numbers any favors, but at least US Sailing's media department is using their noggins; they landed a well-written and informative story on data and the US team on Nate Silver's news and data site 538.com.  Silver's celebrity stems from his uncannily accurate predictions of major events, elections, and the like, and he's getting YUGE traffic right now.  Here's an excerpt:
The U.S. sailing team left the 2012 London Olympics without any medals — it was the first time Americans had failed to place in an event since the 1936 Berlin games. They weren't even that close, either. Sixteen sailors, across 10 events, and the best anyone managed at the 2012 London Olympics was fifth place. They were disappointed with the result, one that brought the failure of U.S. sailing — one of those sports we only really hear about every four years — to the forefront…

…While the exact location of courses on Guanabara weren't finalized until the fall of 2015, test events in the two years prior gave Team USA a pretty good sense of where the races would be.

They dropped custom current buoys both inside and outside the bay, gathering data on how the water moves at various points throughout during the day. They tracked windspeed and direction, two factors that are critical to a sailor's ability to find the fastest lane, and which can shift quickly around the mountains that flank both sides of the bay.

The three years of gathering and analyzing data culminated in what U.S. Sailing calls their "Rio Weather Playbook," a body of critical information about each of the seven courses only available to the U.S. team. They're not calling it a silver bullet, but Adams says the playbook project was one of the most comprehensive data efforts that U.S. sailing has ever done. "This is a unique undertaking for U.S. sailing," he said. "In terms of the amount of time that we collected data, it's one of the most extensive projects."
Read the rest of the story here.
August 15th, 2016 by admin
T
he first sailor sickness has been reported due to Rio's sewery water, though according to London Bronze Medalist (Laser Radial) Evi Van Acker's coach, she caught it back in July training on the bay.  He also thinks Evi's dysentary has contributed to her poor results thus far.  The Belgian OC said "she has not fully recovered. It makes it difficult for her to go through long periods of sustained effort."  While several contacts with debris affected other racers, no other sicknesses have yet been reported.  Read the full story from our old friend Bernie Wilson (who's down at the Games) at the AP here.
Caleb, Pained
In another kind of unwell, the US team is performing exactly where the oddsmakers had them; on the outside looking in, without a single sailor in the top 5 of any class. US Finn rep Caleb Paine port-tacked the fleet yesterday on his way to a 2nd for the race and an awesome 4th overall – that is, until he was flicked from the race at an evening protest hearing for a port/starboard on that spectacular start.  Now he's in 15th, and the highest performing American team are the chicks' 470, with Annie and Bri in 6th.  Go here for the US Sailing daily report, and to get to know America's most likely medalist skipper, watch this just-posted Mr. Clean video interview with Annie from last summer in Rio.  Here are Team USA's standings as of Friday morning; number in parentheses is change from yesterday's standing (With special thanks to TFE):
RS:X M – 30 (same)
RS:X W – 12 (-2)
LASER M – 15 (same)*
LASER W – 7 (same)*
FINN – 15 (-8)
470 M – 10 (-2)
470 W – 6 (+1)
NACRA17 – 16 (-5)
49er M – *
49er W – *
*LASER M/W did not race Thursday. 49er M and W have yet to race; their first races are Friday.
August 12th, 2016 by admin