Posts Tagged 'North Sails'
We were pretty surprised to see that North Sails is the only sailmaker allowed to make sails for the upcoming Volvo Ocean Race. What kind of bullshit is that? Why should it be North? Why not Doyle? Surely they have proven to make fabulous offshore sails? Quantum?  Or how about any competitor can choose whatever fucking sailmaker they want?
Just like the exclusive North deal with the new Melges IC 37, no other sailmaker gets a shot at making sails. Sure, it's all praying to the gods of One Design, but it all seems just a little too cozy.
Regardless of the legality of the thing (and we expect 'monopoly' to be something the sport will have to deal with more and more in the age of single-manufacturer one-designs), it's definitely no good for the sport in many, many ways.  Diversity of design? Gone. Diversity of employers? Going away.  That inexorable price creep as the monopoly takes hold?  Undoubtedly.
If all the arguments about how single-manufacture sails that North uses when they win these bids are accurate,  why doesn't the entire sailing industry insist that every single sail that is made be North? Here's our proposed rule: Competitors not using North Sails will have their eligibility removed for all events run under the RRS.
Title inspiration thanks to The Dead Kennedys. Simply replace 'California' with 'North Sails' and you get the idea.
UPDATE: Nick Bice, who with Mark Turner's departure becomes BMOC of the VOR (and the guy who's been working on VOR campaigns for most of his adult life), sends in a response.
It's not really my style to get involved in any sort of back-and-forth but some facts are required here.  The VO65 is a strict One-Design class which includes sails.  We decided that would be the best approach from the very beginning of the project, as sail development was always a significant percentage of the team budgets from the previous race.  
So to bring costs under control, it was agreed that everything should be one-design.  It worked in controlling costs for the 14-15 Race, so we decided to continue the approach.  Even though every VOR since 2001 has been dominated by North Sails – as selected by independent teams – we again put the selection out for tender for the 2017-18 Race.  The process was:
-Request For Tender (RFT) sent out 8 May 2016
-RFT invited proposals to become sole official One-Design Sails Supplier for 17-18 VOR
-Aspects assessed were (but not limited to): design, consistency of manufacture, reliability, inventory, number of sails, manufacturing lead times, branding, finished sail weights, reparability, individual costings, sail bags, accessories, package and freight.
-After receiving numerous proposal, both Doyle and North were taken to the next stage, which included more details required to the topics above.  
-After much deliberation, both proposals had their own strengths and weaknesses, but based on the criteria laid out above, we chose North. 
-We did consider the option of opening up part or all of the inventory to other manufacturers for teams to choose on their own, but we concluded that the intention of the VO65 has always been to ensure that each and every team has the same opportunity to get on the podium regardless of how late they are to the game or how deep their pockets are!  
May the best team win!
-Bicey
October 1st, 2017 by admin
Croatia's very popular Viška regatta (Split to Vis) saw yet another failed string product on this RC44:  The new Self-Reefing Main!  Here we see the Jugo wind showing how effective it is…Photo credit B. Vukičević with many more here. (note: we originally thought this was a North sail, but apparently not – ed.)
October 14th, 2016 by admin
Having just passed away on Tuesday, we remember long time big boat racer and North Sails owner Terry Kohler today.  Having cemented his legacy in the sport of sailing when he bought North Sails from Lowell North back in the 80s, and over his remaining years, this larger-than-life Wisconsin character continued to touch thousands in our sport and millions outside of it in both good and bad ways. 
Kohler's actions and activism show a conflicted soul; despite being born with a straight-up gold spoon in his mouth as a scion of Industry, Kohler spent thousands of hours rescuing cranes and swans and millions of dollars trying to save and protect the environment.
At the same time, he was in bed with the Koch Brothers and donated millions upon millions of dollars to elect conservative politicians bent on raping and destroying that same environment. He funded numerous programs dedicated to strengthening marriage and family, at the same time calling  homosexual behavior "aberrant and immoral." 
He grew Windway (North Sails and other businesses) with great success and won almost every major big boat title in existence, but suffered humiliating failures in politics and was voted down from a position on the Wisconsin Board of Regents, never quite measuring up to his ex-governor progenitors.  He was a private and quiet man who mostly shunned the limelight, even as he was known as the single most important power player in Wisconsin politics for decades. 
Terry Kohler loved sailing and his generosity with sailors and support of the sport – especially in the Midwest – was legendary.  For that, we honor him. 
For his part in the rise of the Religious Right and the election of George W Bush, his nasty statements on homosexuality and the ugliness that goes along with those things…well, he was from another era, and we'll all just hope his "Judge" is more lenient than some of the judges and politicians he supported for all those years. 
Fair winds, Terry, and we hope you all enjoy a short anecdote from Brian Hancock about a fun time with Kohler. For those who just want to read a bubblegum obituary from a right-wing pub, here's that.
I am sad to hear that Terry Kohler has moved on to wherever good people go after they have left this planet. I only met him once although I see his name numerous times on my morning ablutions. So here is my one and only Terry Kohler story.
Quite a few years ago I did the Chicago Mackinac race on the boat owned by the then editor of Sailing Magazine – great magazine by the way. Micca Hutchens had asked me to do the race with her but I was on a bit of a time crunch. "Don't worry," she said. "I will organize a ride off Mackinac Island after the race is over."
Now the thing about the Mac race is this. Mackinac island is (I think still today) a car free zone. No cars. Just horses and buggies to get around. Very quaint in fact quaint beyond belief. So we approached the finish line in a thick pea soup fog I had no clue where we were but the navigator assured us that we were close. Then I knew he was not kidding. All of a sudden there was an overwhelming smell of horse shit. Yup we were close indeed.
So the island is car free. Supplies are delivered to restaurants in the morning by horse drawn carts. It's just so awesome; almost something that you would see in Europe. I was told that I was getting a flight out on Terry Kholer's private plane – a Lear Jet if I remember correctly. I was told to meet the plane at the air strip at a given time and I remember it was early in the morning. So I called their version of Uber – yes a horse with a buggy – and we left just as dawn was breaking.
The pony trotted down narrow lanes toward the outskirts of the island. To the small airstrip. As we got close to the runway I saw a jet and some sailor types hanging around so I asked the horse rider guy if he could just take me out onto the runway. Which he did and sure enough it was Terry Kohler's plane and the great man himself was there. "Right then," he said.  "Jump on board."  And I did. I jumped out of the buggy feeling like I had been caught in a time warp, and stepped onto one of the most beautiful planes I have ever been in. The horse and buggy pulled away, the pilot gunned the engine, and with almost a supersonic boom we reentered modern life. What an experience, and so I want to thank Terry Kohler not only for the ride of my life but for all he did for sailing. Terry was after all the owner of North Sails and an avid sailor.
– Brian Hancock.
September 21st, 2016 by admin
No, this isn't a real ad.  But it should be.
In reality, it's 2016 World Tour favorite Taylor Canfield pitching it in on Day 1 of the WMRT Newport, one of about five capsizes over the first couple of days with zero damage and at most, the lost of one race for the wet crew. From first-hand experience, we can tell you that the full package – the boats, the licensing scheme, the simple and well-planned safety protocol, and the safety boat drivers – has turned a once-fearful occurrence into a minimal hassle.  Basically, if you have to choose between contact and tipping it in, you tip.  Fixing carbon wing bars gets expensive, but getting wet is free!
US-One and Sally's Magenta Project both squeaked through after some boisterous and foggy qualifying racing with young Kiwi (and former Sperry SA Moth Worlds guest commentator) Chris Steele and his 36 Below team blazing through in first place after the fleet racing.
With Mr. Clean off racing Melges 24s at home, SF Cup commentary vet Andy Green will fill in on the microphone live from 1400 PM ET/1100PT/1900 UTC over here through Saturday, and effervescent and accomplished pro Stephanie Roble back on the commentary team.
We think this is an Ian Roman pic – let us know otherwise if it's yours.
June 1st, 2016 by admin
The world's biggest sailboat pulled out of St. Barth's Bucket after just one day of racing, and we now hear that owner Jim Clark's other boat – the world's fastest monohull Comanche – is currently in second-to-last place at what we think may be her last regatta…ever.
Considering the ultra-high profile nature of the Comanche campaign run by North Sails President Kenny Read, and the fact that the big VPLP maxi is likely to be one of the last, if not the last purpose-designed record breaking monohull ever built, everyone in the sport seems interested in the reasons behind the sudden and mysterious end of an era barely begun. There are some rumors….
We've got emails out to the crew (some of whom are allegedly quite angry that they're out of a job) and will let you know when we get more info.  Know more about this multi-source rumor?  Send us a note or post up in the thread. Photo © RORC/Emma Louise Wyn Jones
April 13th, 2016 by admin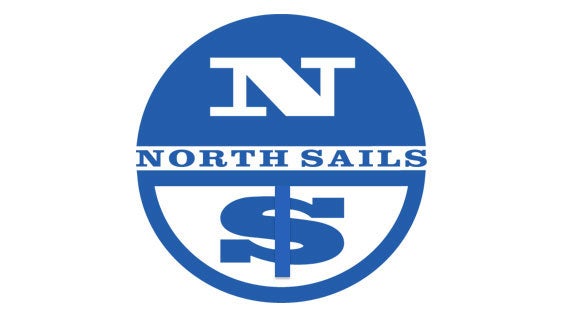 London's Sunday Times and the Financial News both repeated today the news we broke last week in a Sailing Anarchy world exclusive; it appears they have their hands on an embargoed press release confirming the sale of North Technology Group to Oakley Capital, founded by UK entrepreneur Peter Dubens.
They report the sailmaker being 'valued at $130m' instead of the >$400m sale we reported – a value that may be explained by the complexity of the numbers games in a multi-subsidiary debt + equity deal like this one as well as the fact that the current owner will retain a minority equity stake.  The Times reports that Tom Whidden will stay on as CEO, while Dubens will take over as Chairman and superyacht owner and maxi racer Sir Charles Dunstone will join as a non-exec director.
Mostly useless discussion in the thread, but if you have something to add, have at it. UPDATE:  North Sails Press Release hit the street today.
March 2nd, 2014 by admin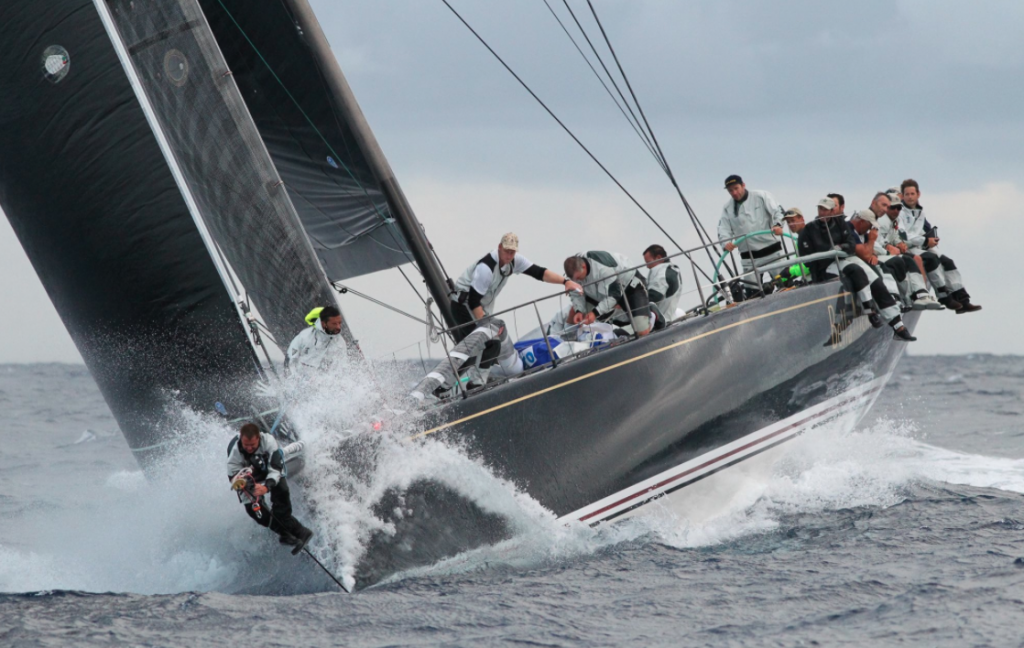 We grabbed Doyle NZ principal and Volvo Ocean Race winner Moose Sanderson for another in a long line of Sailing Anarchy Innerviews with the offshore superstar; this time,  just after his Line Honors and CSA overall win at last week's Caribbean 600 aboard Hap Fauth's Mini-Maxi Bella Mente.  As usual, he's the real deal and always straight up with the Anarchists, and he's got plenty to share.  This is a good one.
SA: The Caribbean 600 has become one of the best-regarded races in the world in a short time. Is this your first one? What did you think of the unique course?
MS: This is my second Carib 600, I did it last year with Hap and the Team on Bella, last year we also had a great race except we got hosed on the back side of Guadeloupe and flopped around for two hours, and ended up losing the race by 5 minutes on corrected time.  This year we really wanted to leave no stone unturned, so we (Ian Moore in particular) did a huge amount of work looking into how we could lower the risk of getting stuck and this time we had a dream run after executing our plan.  The race is fantastic, it is for sure one of the most challenging races you can do if you choose to sail it at high intensity; 600 miles is a tough length on a very quick boat, because it's a full-on sprint with a vague hope of a cat-nap hear or there.  Throw in solid trade winds and ten or so turning marks that double as islands, and it is a VERY busy race track.  I have to say for me it is up there as one of my favorites!
SA: Tell us what it was like to sail with one of our favourite all-time sailors, Terry Hutchinson? He's not known as an offshore guy – how'd he adjust to the Bella Mente?
MS: Terry did the Maxi Worlds with us last year and fit in well from the get-go.  We've always run the afterguard on Bella as a very strong team, we are all big boys and have great conversations as to who's strengths are best utilised in the different regattas.  Our little team is made up of Terry, John Cutler, and me and then Ian Moore who always navigates.  The rest of us do quite a bit of juggling around with Terry getting the nod when it comes to the inshore tactical role, John doing great work at filling those shoes when Terry isn't with us (and also the guy who helps Hap get off the start line before slipping into a Strategist's role), while I take a more leading role when we are offshore and then slip into a "crew boss" role for the day races as well as relief helming for Hap.  It all works very well.
Terry was great to sail with offshore, as offshore racing has become more and more intense especially in a race like this one, the difference between inshore and offshore styles has closed right down. We try and maintain a very high intensity when racing offshore on Bella and that suits Terry well.  Great tactician, gets a lot out of his guys and a super fast driver!  Whats there not to love?
SA: You and the Rambler traded places and battled the whole time for line honors, with Shockwave just behind but close enough to take the IRC trophy. Can you take us through your race? Was it as exciting in person as it seemed from the tracker and occasional updates from the course?
MS: The big surprise for us was that we where in fact able to race with Rambler boat for boat! To be honest, I am not sure what was going on there, upwind and downwind she was quicker and then reaching we had an edge.  To be fair though,  it was Guadeloupe and all the work there that got us past them, and from there they where slowly chipping back into us, especially upwind.
Until Guadeloupe we had not only been trading the overall lead with Rambler, but had also been trading IRC overall with Shockwave and the much smaller Privateer.  After Guadeloupe we had a really good beat and then just hauled ass down the reach (well most of it, anyway)  to the laid mark under Barbuda, at one stage stretching out to a twenty mile lead over Shockwave and a very healthy IRC overall lead.  Unfortunately, in a very black night we sailed into a very black cloud and went to leading Shockwave by 20 to leading by just 5 with just two legs to go!  They did well to put themselves in a position to pounce, but our toast landed butter-side down in that cloud, that's for sure.
SA: Doyle is really making a name for itself up at the very top level of big boat racing as proven by this race itself; the start photo we posted last week from the 600 had three Doyle-equipped boat out of four maxis, which is a big change from a few years ago.  What's been the secret to building this kind of strength so quickly?
MS: It was a nice photo from Tim Wright that you're referring to, that's for sure – with Doyle sails on Bella and IDEA and then Shockwave and Caro with full Doyle inventories.  It's been a VERY long time since we have seen any other sail maker break into the North world in big racing boats, but the fact of the matter is that Doyle is making great sails and that benefits everyone.  Look back at that photo and you'll see two very happy owners with full Doyle packages, and then a very happy owner on Bella who loves to see North and Doyle pushing each other around to get faster.  I have no doubt that the North designs have gotten better because we've been there as a pain their ass, and when we can get a chance to shine on a new boat, we give it everything we've got.  AT the end of the day, our product is good and that makes it a lot easier!  In Superyachts we continue to kick plenty of ass, and now that we've gotten more traction in big racing yachts, we're becoming more fashionable amongst the superyachts as racing sails.  All in all, I'm very happy with Doyle's progress, and with ICE starting to pop and allowing us to increase the modulus of our grand prix sails by 20-30 per cent without giving up durability, it's only going to get better.
SA: With some of these maxi and mini-maxi boats getting almost multihull fast, what kind of major developments are proving to be game changers in those fleets?  What's not fast?
MS:  One of the big things which we are seeing in big, quick IRC boats is the decision to go with conventional gennakers or the decision to go "non-spinnaker", which enables you to sail un-restricted mid-girth wise on your code sails. The most obvious display of this lately was between the two Volvo 70's in the Hobart Race, even though Black Jack beat Giacomo over the line she placed well behind her on IRC as Giacomo was classified as "non-spinnaker". For offshore races like the Caribbean 600, Bella Mente, for example, has a higher probability of winning by sailing with a non-spinnaker rating because there is so much reaching. Under the rule, you pay a big penalty for the massive code zeros, but you get a big credit for not having any running gennakers. The secret to this working (or not) is how quick the boat is.  Obviously big multihulls don't have flying sails, while big IOR boats had spinnaker poles – somewhere in the middle you can get away with losing the kites and it will improve IRC results.  Where that line is?  We don't know yet.  Somewhere around mini-maxi, apparently!
SA: You had a pretty high-profile customer with the Team Australia trimaran. How did you like sailing a big multihull? Is there any chance the major down under races like the Hobart will open up to multihulls anytime soon?
MS: The Team Aus Tri was some of the most fun yachting I have done for ages! Coastal Classic upwind is normally a real pain, but sitting on 19.4 knots at 42 TWA has pretty big appeal! Owner Sean Langman is a very good yachtie and so he is safe in this style of boat, I guess the issue is how do you stop guys who shouldn't do a Hobart in a racing trimaran if you open it up to all comers? There is no doubt that they are more dangerous then a monohull in the wrong hands.  Curved foils make them quite a bit safer, and with more of these displacement-carrying foils entering the game, maybe they will continue to get safer and safer.  I do think the Hobart should allow multihulls to be part of the race, but I also think entering crews and boats should be well proven before being allowed into the fleet on Boxing Day.
SA: With every New Zealander glued to their TVs for the America's Cup and now an Australian AC challenge with a pretty good chance of doing well, has there been much of an infusion of multihull interest down under? You have any cool multihull projects on the horizon? Will we see Doyles on any AC teams like you had going with the Team Korea folks?
MS: We enjoyed our association with Team Korea, and of course we offered our loft and services to ETNZ for the last cup. If the Cup had come back to NZ it would have obviously been huge for us with the superyacht side of the business, but I am not sure we will focus too much attention on getting amongst the Cup teams. It takes a huge amount of resources and doesn't really have any trickle-down benefits to the vast majority of our customers.  Doyle NZ has a share in one of the Team New Zealand's  SL 33 catamarans, so we have some fun coming up learning to master proper foiling around the harbor.  We're also building Doyle Stratis blanks for Glen Ashby's A-Class sails, so we'll be ramping that up more after he and his boys dominated the A-Class Worlds here last month.
SA: You had a fantastic relationship with Alex Thomson when he brought a previous generation Hugo Boss to an unlikely and hard-fought podium finish in the Vendee Globe using a full set of Doyle sails. Now we hear you've got two Open 60s running Doyle ICE for the next Vendee. Can you tell us what challenges and opportunities this presents for you, and how the competition is shaping up? Will we ever see you back in the Open 60?
MS:  It's not for me to talk too much about Alex's program, but it would be fair to say that we are VERY happy how it has all worked out. There could be as many as four or five Doyle Stratis boats on the start line for the next Vendee, which would of course be huge for us.  In an older, heavier boat in the last Vendee, Alex just couldn't afford to run conservative, heavy sails full of spectra like some did. He was adamant that the gear we did for him played a very big part in his result. The future is exciting for us in this arena and of course the racing is spectacular.
SA: The Volvo Ocean Race caught plenty of flack for the move to one-design boats, but both we and you were big supporters of that move and it seems to have paid off. The one-design sail requirements with all boats required to run North sails, not so much. As a previous winner of the race and now a sailmaker locked out of the race, what do you think this requirement does to the performance of the boats? Does the Volvo 65 suffer from a lack of sail development, or is North up to the task?
MS: Yes I did believe that the Volvo Race needed to go one-design for this and the next cycle at least, and I agree it does look like this has paid off.  If it's true as you guys reported last week that ETNZ and Nico are going to be in the race that gives it a MASSIVE boost.
When the skippers and team CEOs of the last Volvo race met in Lisbon after Knut's presentation, the group unanimously agreed to go one-design on boats and unanimously voted to NOT go for one-design sails, instead opting to choose tightly restricted sails and open sailmakers –   so it would be fair to say that a lot of people where pretty disappointed with the news that the race was going one-design sails. Lots of people have missed out, not only just other brands of sail lofts, but other lofts inside the designated one-design sailmaker – for example, North Sails New Zealand has made sails for every Whitbread and Volvo since 1985, so I'm sure they were pretty disappointed not to be involved at all with the whole project going to North Sails France, who only recently got back into the race with Groupama.  So to answer your question, yes the Volvo 65 will suffer from there not being any sail development, of course Norths are up to it if they had to be, but they don't.  "It's all the same, so who cares, right?"  Well, it's not the right deal for the Volvo Race, if you ask me.  
SA: Back to the VOR, you've had a chance to see who the teams are now – can you give us your podium picks? What's going to be the biggest difference the teams will face going from racing VO70s compared to VOD65s?
MS: Nice try, Clean!  It's way too early to pick the podium – remember that the Volvo is a race about people, and until we see the crews and the time they get to spend on the water, no one knows who will do well. The move to OD boats is going to be tough, and if everyone has to push as hard as, for instance, the Telefonica guys pushed their boat on the leg to Lisbon in the last race, it is going to be just brutal.  Let's hope the boats are all-in-all faster without being pushed that hard.
March 2nd, 2014 by admin
A Sailing Anarchy WORLD EXCLUSIVE: As we hear it, the deal to purchase North Sails was signed today, with a press release supposedly going out soon.
Multiple sources have told us that Oakley Capital Investments, the equity fund founded by British entrepreneur and yachtsman Peter Dubens, has purchased North Technology Group for an undisclosed sum (but rumored to be somewhere between $400 and $450 million).  Dubens is a quietly super-rich guy who made his fortune in an incredibly wide variety of businesses, from the t-shirts that changed color with temperature, to telecommunications, to online betting, and many more; and here's the rub:  Like former North Sails owner Terry Kohler, Dubens' 'big love' is sailing.
Unlike Kohler though, Dubens earned every penny himself; his family lost its money when he was a teenager, and he worked his way to the top of the UK business world with hard work, shrewd investing, and an ability to sniff out distressed companies capable of big turnarounds.  The Standard has an excellent profile on Dubens here; the 44-year old is an impressive man by any measure.
He recently led another of his funds – Pembroke Venture Capital Trust – to another yachting-related purchase when it acquired the luxury yacht media property Boat International just last month; that move combined with the sort of profit margins available in the global superyacht market hints at one of the new North's likely early strategies to profitability; the growth of their luxury, super, and megayacht sailmaking market share.
Thanks to the handful of Anarchists that dug deep for the information, and we congratulate Mr. Dubens and Kohler and all the parties involved; to have a young, aggressive fund controlled by a passionate sailor whose known for putting progress and growth ahead of politics and propaganda at the helm of one of the most powerful brands in the sport is a very good thing.
Where the crap about the IMS boat came from, we don't quite know, but the interwebs do tell us that Dubens has a beautiful 43′ motor fishing yacht being built to serve as tender for a much bigger sailing yacht, and that he's a member of the Blue Marine Yacht Club, a paper organization that supports the work the BLUE organization does to help to protect against the loss of sensitive marine ecosystems.  We don't know him yet, but we like him already.  We are awaiting return calls from representatives from North and Oakley Capital.
Share or learn more information in the thread.  
February 27th, 2014 by admin