Posts Tagged 'Newport'
As the days grow short, foiling Great Cup 32 sailors grow impatient, and last weekend, both the Hungarian team and the shiny new American team took advantage of autumn breeze to go record-hunting…
On Friday, Hungarian team RSM DTM (owned by Zsolt Kalocsai) smashed the 'cross Lake Balaton' record – also known as the Hungarian Sea – previously held by the Pauger P50 double masted cat.  The GC32 took less than two hours to complete the 49 NM course, and their time of 1h57m shaves almost a half hour, or more than 25% of the time off the long-standing record. Sure it was cold, but nothing warms like victory…and rum.   5000 miles away, the first-ever US-based GC32 Argo also had a strong first weekend despite landing a week earlier in Newport straight from the builder in Dubai.  As a Moth racer, two-boat Melges 32 campaigner, past M32 World Champ, and high-performance monohull guy, new owner Jason Caroll finally came over to the dark side with the GC32, and he didn't waste any time.  Their first assault was the Around Jamestown Island Record and not because the season victor takes home his weight in rum.  Well, not entirely.  Thanks to its location just a few miles from the yachting wonders of Newport this record gets constantly attacked by some of the world's best sailors, so it makes sense that it was a major goal for the Newport-based Argo team.  And attack they did: On just their third day sailing the boat, Argo notched the first sub-1 hour time ever recorded for the busy record.
With 16-22 knots from the West, Argo hit a top speed of over 37 knots enroute to a new record of 58 minutes and change for the AJIR, and here is the report from Argo program manager Chad Corning.
All it took was a two-day test session in La Baule, France last month for Jason to press 'GO' on a GC 32 of his own.  These boats are truly next-level stuff, with balanced power, adjustability and top end speeds that defy belief.  Our immediate goal would be the around Jamestown Island record which had been set in perfect conditions earlier this year by the Marstrom 32 Bronco.  
Once all the bits had arrived in Newport from around the globe, we had just four days to build the boat with Jim, Mischa, Macca and Mikey all working huge days to get it done.  We made it into the water Friday, and had a three day window to work to take a crack at the record.  
Conditions were fairly benign as we worked the boat up, but we still topped 30 knots of boat speed.  We took a stab at a lap of the island, but inconsistent pressure and a sub-optimal direction left us with a 1:20 time – 17 minutes short of glory.  Saturday was another great day with a near-vertical learning curve going and another bump in top speed to 33 knots.  Our attempt time came out about the same as Friday, as conditions remained just too light to get it done.  
Everyone was licking their chops though as we looked at the forecast for Sunday.  Fresh westerlies were on tap which would make for reaching on both long legs of the course – perfect.    
Sunday dawned with more wind than forecast but from the right direction.  GAME ON!
A quick test run prior to starting proved that the boat was a absolute beast in the breeze-on conditions.  The first leg out to Beavertail was slightly cracked from upwind on starboard and we skimmed or foiled at 16-18 knots.  A quick tack and we were off on a broad reach down the back side of the island, a condition that the GC 32 likes, to say the least.  Our hair was fully on fire on this leg, though we had to take a two minute pit stop at the north tip of the island to repair the rudder down line which had broken.  After nailing a jibe it was all on to the finish.   The moment of the day came when we rode a big lifting puff to 37 knots of boatspeed.  With board-flat water, the boat just wanted to go, and we all foresaw a 40-knot ride.  But the puff faded, and as we neared the Newport Bridge, the boat dug its nose in heavily.  With the port foil hitting a lobster pot, the horizontal element of the foil quickly became vertical at 30+ knots and the bottom half cleanly sheared away.  With the record in hand, we low-rode into the finish eventually stopping the clock at 58 minutes and 31 seconds, the first sub 1-hour lap of the island.   On board for the record – Jason Carroll, Mischa Heemskerk, Cameron Appleton, Mike Kuschner, Michael Barnes and Chad Corning while Andrew Macpherson from GC and our boat captain Jim "Grande" Condon manned the chase boat.  Team Argo has a lot to learn in this new world, but our first taste was extremely satisfying.    
The Argo GC32 heads south for the winter and will be joined by more GC32′s from Europe for some winter foiling – we'll have some more news on that program soon.  Short vid of the Opti fleet flyby here, and a bit of post-crash non-foiling here.
October 28th, 2014 by admin
Rossi Milev's final report from last week's J/24 Worlds has reappeared from the hole it fell down, and here it is. Congrats to Rossi and the team on a solid 7th place, and a big thanks to all of them for contributing to 6 great reports from yet another strong J/24 WC.  Also a big congrats to winner Will Welles and his crew on their first J/24 Worlds victory, especially long time Anarchist and contributor Luke Lawrence, who becomes one of the year's super successful one-design sailors.  Luke adds the Worlds to a list of diverse overall wins including the Bacardi Cup (Viper), Charleston Race Week (Viper), Celebrity Pro-Am Nantucket (IOD), J/24 Nationals, and the Medal Race in the Finns at the Miami OCR, as well as 6th in the J/70 Worlds and 15th at the Jaguar Cup. Here's the report from our favorite Canadian Bulgarian.  Vote on your favorite photo from J/24 Worlds at the Class Facebook page.
Brad Read made the call at 830 AM – it's the Worlds, and that means we're going out to the ocean again.  And what an EPIC day it was!  Very windy on the way to the course, and we were thinking the jib was the call again.  Waves were 90 degrees to the wind and looked a lot like day one, but the wind was from the NNE.  I wished it was day one and I could start this regatta over again from the beginning…
We had a nice 30-minute tune up with Will, with our boat finally moving really well upwind.  We'd moved the mast butt forward a bit to get less forestay sag, and the boat felt lit up. It's always amazing when you find the sweet spot with the tune just right, and the boat just transforms herself into something beautiful.  Maybe she is called a 'she' for a reason!
In Race One, we again had a solid start just under the midline boat, burning boats off our hip until we looked good again.  The breeze was dying a bit since we tuned up and the shifts becoming bigger and more unpredictable.  We tack to port and look launched – until the next righty came in again and we can't cross.  A few more tacks back to the left and we've gotta win our side.  Some things never change.
A very tight fleet at the top with Mollicone rounding ahead by a length or two over Will, with Tar Heel following.  We rounded fifth, and with good right shifts on the downwind it was a drag race to the mark and the new course change.  Not much changed for the rest of the race, with the order at the finish mostly matching the order at that first rounding.  With Mauricio Santa Cruz out of the top ten, it was now a three boat regatta – not gonna be a lot of match racing in the last race!
As we grabbed another good start – five in a row now – I found myself wishing again that the regatta started on Monday.  We went straight again, looking good and playing the left, though the leg repeated the first race; right with more pressure and left shifts short but strong, making you put the bow just high enough to clear the waves and grab the lift.  Climbing up the ladder was tricky.
Mauricio was very patient on the left, surviving to round on Chile's Matias Seguel stern.  Welles in third again, and we were top ten.  With Helly Hanson in the twenties and not a lot of passing lanes, the race between Will and Mauricio was on – but the boats behind suffered in few-to-no-gybe drag race.  A big left shift on the second upwind inverted the fleet, and some corner bangers made huge gains on the left; we went middle right and lost twenty boats.  Not the way we wanted to finish!
On the other hand, we were overjoyed for our long time friend and tuning partner Will Welles and his crew for fighting right to the end and winning a title that's eluded Will for decades.  Well done, guys.
The awards ceremony was a class act and a great finishing touch to a Worlds that celebrated the 35th anniversary of the first one.  Can you imagine predicting that the J/24 would still provide some of the world's best keelboat racing a third of a century after its first Worlds?
Feel free to question that by coming to Germany next year and trying to win.  If you do, your name will be in some great company.
A huge thanks to Lavalife.com, Sailing Anarchy, and DryUV for their support of our Toronto-based team, which included Trimmer Chris Ball, Mast Mike McKeon, Bow Whitney Prossner and Tactician Chris Snow.  We hope you enjoyed our stories.
October 6th, 2014 by admin
While our good friend Rossi and the Clear Air/Lavalife/Sailing Anarchy team didn't win the J/24 Worlds, they sailed a strong top-ten regatta while writing daily reports for all you J/24 fans, and we're damned proud of them.  Here's the report from the penultimate day of the event – come back tomorrow for the final report. Paul Todd photo and some huge galleries to browse from Worlds at this link.  
Day Four
The RC made a good call racing us inside the Bay, North of the Newport bridge, with wind forecast to increase to upper teens gusting in the twenties – too rough for the RC to anchor outside (and here is a good time to thank all the volunteers  on and off the water – without you, we can't race so thanks!).  The bay is plenty big and made for a good tricky race course for 70+ boats.  The local guys maybe had a small advantage, but conditions were very tricky for everyone.
We had a good start and headed to the left shore with Will Welles, Hillman, and Tony Parker  just to leeward.  It looked like our side was favoured and we could tack and cross the fleet but we were convinced the left was the way to go and did not want to give that up. Well, a 20 degree right shift came in half the way up the beat and we went from wining to salvage mode in a hurry.  We took many transoms to make it to the right and rounded the mark in the 40s or 50s.  On the other hand, team HH and few others that I could not even see were well ahead of the fleet.
We gybed on the mark and few more righties helped us pass a pack of boats that went straight. Rounded the bottom mark in the mid 20s, finally a small break for Clear Air!  A few more breaks came our way on the upwind, and we passed a few more to finish 14th.   Again out of the top ten but we were happy about decent recovery.  A few boats got stuck on the left and could not get out – one of them was regatta leader Will Welles, making life harder for his team with a 46.
Race 2  gave us another good start on the boat, feeling good until the boats that started in the middle tacked and were crossing.  We tack to leeward and head back to the right, favored all day.  We tack back short of layline, anticipating it to be very busy place.  That worked out very well for us and a small left shift at the top put us in fifth around the mark.  Has our luck changed?
Motorhome with local fleet fifty sailor and past world champion Jens Hookanson calling the shots rounded the mark first with a small lead, with Will behind and Mauricio just behind him. Will and Mauricio started fighting (they had been 1-2 for most of the week) and that opened up some space for us to sail our own race. Mauricio managed to get inside at the bottom mark and passed Will, while we went to the right gate and once again, a shift came our way and we were gone from the fleet. Motorhome won the race comfortably, while the Japanese boat Gekko passed us to get second.  Behind us the fight was on; Mauricio ,Will, and Hillman finished overlapped at the finish line and Mauricio got the all-important two points on Will.
Racing on the bay felt much more like the lake conditions we know so well.  Check back tomorrow for the final day's report!
September 30th, 2014 by admin
Rossi checks back in for a Day 2 report from the J/24 Worlds.  Full results here, more great Paul Todd/OutsideImages shots over here, and some real time coverage at the J/24 Facebook Page here.
After two hours of postponement for Day Two, we were off the dock at 11 – the best call the RC made all day!  By the time we got out on the ocean, the Newport sea breeze was building nicely.  We waited for a short little postponement on the water while the wind shifted between 200 and 230. Waves were much smaller if any factor at all.
The RC had a tough time holding the three-boat line on station, with one end always favored; Race Three for the championship hit a few General Recall snags; finally, a Black Flag start sent the fleet off with a handful picking up BFDs.  I again screwed the start up, and we were hosed – tacking to port to salvage.  Halfway up the beat I second-guessed my tactician Chris Snow and made him go hard right; that was expensive at the top mark when the left came in hard on our approach.  Oops.
Carter White led the race at the mark with Mike Ingaham in second or third; I lost track after that looking for a place to dig into the starboard tack train.  After an average downwind and a great second beat – we tacked maybe 6 times on that shortened leg but still somehow passed a few boats – we finished 14th.  We'll take that, and move on.
Race two was a messier story for many; after two general recalls and around ten boats getting the BFD boot off the line, we took a seventh in the last race and moved up to the top ten.  Team Tarheel won the day and is looking solid now, while Tony Parker is on the move.  Will Welles is looking untouchable and Mauricio may be the only one with a shot at him, but it's still early days and the throwout comes in after today's first race.
A number of top competitors – including Day One leader Mark Hillman's boat and the Helly Hanson team- were still in the protest room at 10 PM.  Not sure how they can get rid of the BFD but you never know what happens in the room.
With the lighter northerly breeze forecasted for the next few days the dogfight is on, and will be a good one until the last leg on the last race. Things are just warming up here in Newport.
Rossi Milev,  CAN 5483 Clear Air/Lavalife.com/Sailing Anarchy
September 24th, 2014 by admin
Clean Report
The B-Squared Racing/Sailing Anarchy J/70 nestles into her mobile 34-foot barn as the inaugural J/70 Worlds ends, along with any notion I had of being a world-class tactician.  The team of Brian Elliott, Bryan Cameron, Whitney Prossner and me managed a 33rd out of 86 boats and 6th of 38 amateur teams.  I'm still licking my wounds as I head north along the Maine coast to check out the new VPLP 100′ canter Comanche at Hodgdon Yachts today, and when I can find some time tonight or tomorrow along the highway back to Detroit, I'll get my full regatta download online for you to read.  The first J/70 Worlds had a bit of everything, and I'm damned glad I made it, even if I left unsatisfied on a number of fronts – especially my own performance.
Read the full event press release here in the meantime.
September 15th, 2014 by admin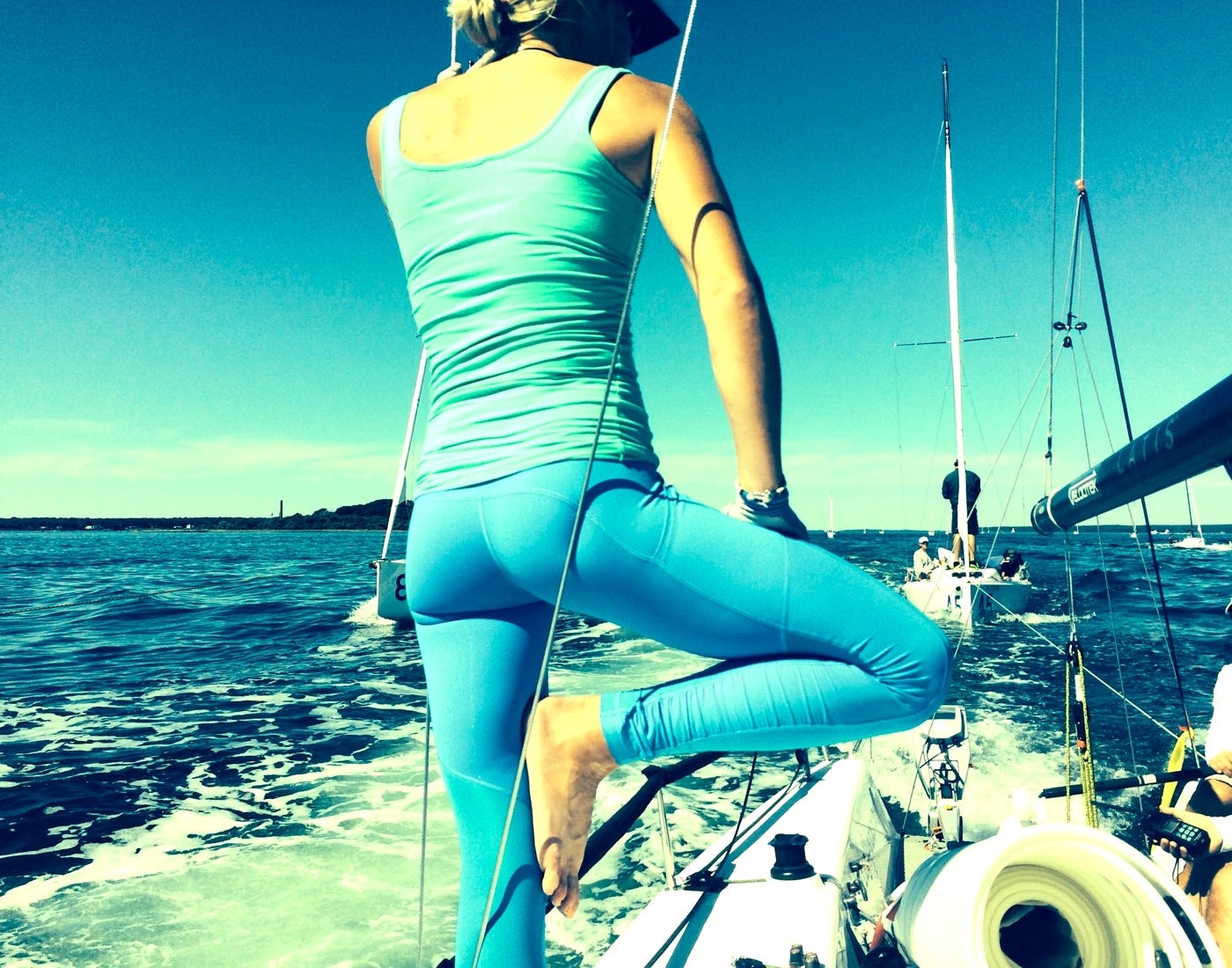 Like a Ferrari 250 GTO or an original M3, nothing will ever quite approach the perfection of the original SA Tensiometer c. 2006, but B-Squared bowchick Whitney Prossner comes pretty close.  This one shot at the end of the penultimate race day of the J/70 Worlds, where Clean once again proved he should be trimming instead of calling tactics, and Tim Healy is walking away from the fleet, while longtime SA friend Marty Kullman (first Quantum boat) is knocking on the podium door with two more races likely on the final day.
Look for the full story of the regatta – including an update on the rudder issue, a few words on the future of the class, and our customarily comprehensive analysis of the good, the great, the bad, and the ugly for the first Worlds in the world's hottest one-design class.
September 13th, 2014 by admin
Clean Report
After two days of qualifiers, we've downgraded our expectations at the J/70 Worlds from top ten to top 25, and we're not even sure that's enough!  My tactical shortcomings have become obvious, as has the absolutely ridiculous level of competition we're up against.  We take some solace that we are well ahead of all sorts of world champions and olympic talent, but we'll keep grinding on the B-Squared so keep an eye out for us.
We'll be trying to hurt the livers of some of our competitors tonight with beer provided by Torqeedo motors and rum, vodka, hot dogs and burgers and a couple of t-shirt giveaways sponsored by Eelsnot hull coatings and Sailing Anarchy.  If you're in the Newport Area, come by the big red trailer in the Fort Adams parking lot and share a drink and a story or two.  6′o clock or earlier depending on the racing.
As for "ruddergate" – we heard there is a protest, even though the rudder was not used during a race.  Stay tuned.
Results here.  More great Paul Todd pics here.
September 11th, 2014 by admin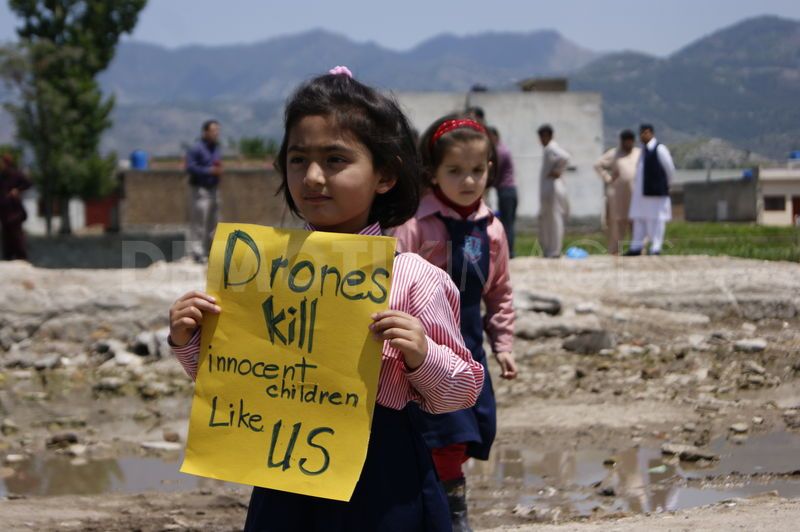 We love the innovation in coverage that we've seen from quadcopter/drone shooters over the past year, but it's time to inject a little common sense into the mix before we see the first inevitable fiery crash.  The problem comes not from your little Phantom crashing into a boat, after which you might need to pay for a sail repair – no, the big issue is something that any drone operator should realize is a REALLY BIG DEAL: Other aircraft.  So here's our Public Safety Announcement:  DO NOT DLY YOUR DRONE ANYWHERE NEAR HELICOPTERS OR SMALL PLANES.  If a bird can take down a jet and a sparrow fart can take down a helicopter, what do you think your quadcopter can do?  It can kill, and if it does, you will end up either in jail or bankruptcy court when they sue you for tens of millions for wrongful death.  Plus, you'll have fucking killed someone!  Don't believe us? Here's a note from a well-known videographer.
Want to know the sketchiest thing that's ever happened to me when shooting from a helicopter?  It happened yesterday, just off Fort Adams, while I was shooting the Alvimedica and Abu Dhabi teams as they set out from Newport for Europe.
While we were flying along chasing boats, the pilot suddenly yelled "FUCKING DRONE!" and threw in a huge turn and began climbing hard.  Suddenly, looking out the open door, I'm staring at a toy that could eviscerate our tail rotor and kill us all.  It passes 50 feet below us in the opposite direction; so close that I can easily see that it is a Phantom 2 with a GoPro Hero aboard.
I'm sure I love my drone just as much as the guy who shot this video, but when helicopters are in the air, all drones should be grounded.
-Near-Miss in Newport
July 11th, 2014 by admin
Like Ian Storer's Etchells/truck combo on the side of the road this morning, Bill Hardesty continues to be 'on fire' in the Etchells, helming Line Honors to his third World Championship in the past five years (after past sponsor Point Loma Outfitting went under).
Billy 'The Kid" has proven, once again and beyond any doubt, that a good professional driver can bring three young rock stars to a fleet of largely elderly, less-than-athletic old men and crush them totally and completely.  We get it; after all, a guy who will never again get the America's Cup call needs to be the 'go-to' guy for the go-slow crowd, and Etchells gold is a great route to make Etchells green.  But we do wonder if Bill feels a little silly, like a San Diego Charger fullback running through the defensive line of the mighty Toreros.
In his last World title, Hardesty had young guns Steve Hunt, Erik Shampain, and CMRC royalty Jen Wilson aboard, while this time around, Hardesty went for a very similar mix of young, fit rock stars; Melges 20 Corinthian World Champ Marcus Eagan, World Match Race Champ Taylor Canfield, and top US ranked women's match racer Steph Roble, a team so far ahead of the fleet that they could head in before the final race, eating a 96th place…and still come out 35 points ahead of of runner-up Swedish Blue.
 Condolences to Storer and more importantly, his tow vehicle, and feel free to shout at us over our Etchells prejudices in the thread.
June 30th, 2014 by admin
Lara Dallman-Weiss took what is by far the most interesting shot at the Newport, RI Etchells Worlds for the International Etchells Class.   The shot is of the  5-mile long spliff cum cold front, ordered up to celebrate Rhode Island's burgeoning medical marijuana industry, and its likely move to tax and legalize all weed by 2016.  Three cheers for the Ocean State's shitty economy, and four cheers for Lara's awesome eye!
June 30th, 2014 by admin
Newport is one of the world's most iconic sailing destinations, and last month's 11th Hour Racing Cup on Narragansett Bay was something of an introduction of the Class to a place filled with the world's top sailors.  Scheduling issues and light air turned a potentially amazing regatta into a bit of an exhibition, but who better to make it all look great than the awesome Onne Van Der Wal?  Here's his 3-minute HD wrap of the action.
June 25th, 2014 by admin
If Sam Greenfield's latest Volvo Ocean Race video doesn't get you stoked for the race, nothing will.  Along with Amory Ross finding really finding his writing voice during last week's Team Alvimedica Transat, Americans should be proud of having two of the best young storytellers in the sport playing key roles in the biggest ocean racing event we've got.  They're also helping US fans get stoked about their team on the world stage, and we're digging it.
Alvimedica's updates are most easily followed via Twitter, and browse the VOR's channel for some of their latest work here.
June 10th, 2014 by admin
Thanks to a string of boat and mast problems in the Mini fleet, we've called young solo/shorthanded offshore racer Jeffrey Macfarlane 'one of the unluckiest guys in the sport', but as of Monday, Jeff's luck seems to be changing.  Below is an SA exclusive from Jeff on his victory and leg record on Leg 2 of the Atlantic Cup, with a Billy Black photo to the left, and galleries of the whole race here.  You can check in with the racers tomorrow night at the party at Jamestown FISH, and say hello to Clean and Mer if you show up.  And Newport locals can watch them out racing this weekend alongside the International Moths and the Open 60s.  
My co-skipper, Jake Arcand , and I were looking for redemption in leg 2 and we got it! Our first leg was disappointing. We blew up our A2 spinnaker and lost all of our electronics for the majority of the 600+ mile race. Thanks to generosity of Steve Benjamin we were starting leg 2 with a one spinnaker – he donated an old Spookie kite to our program [that's the one with the Swisher cigar logo -Ed] and we were able to get a last-second sail recut, just in time to replace our irreplaceable A2.
At the start of the second leg, the breeze was fairly light and we decided to stay on the south side of New York harbor to take advantage of a slightly stronger tide and freshening breeze. But, it was not until after the bridge that our strategy began to pay off and we started to leg out on Dragon and Pleiad, more to the North. We led the fleet out of the harbor and planned to take the Swash channel. Everything was going perfectly to plan, but after seeing Pleiad choose to take the more inshore Sandy Hook Channel, we reevaluated and decided to cover. Unfortunately, they were able to stretch some distance on us, but once we were clear of the channel we slowly began to chip away at their lead, eventually passing them.
Most of the fleet chose an offshore route on the way south to the Barnegat Light buoy, but I positioned us more on the beach side of the course, anticipating the wind shifting West. Our strategy worked, except for the brief period of time when there was no breeze in a wind transition. Mike and Rob on Dragon stayed very close to us and they handled the transition a bit better, reaching the new breeze before us.  We rounded the tuning mark just behind, and began the night jockeying positions with them. We took a northerly course from rhumb line anticipating the breeze would head us come morning, and when morning came we were a mile or two in front of Dragon. However, the wind did not head us like all of the weather models predicted and we found ourselves in yet another wind transition zone where Dragon, who was further offshore, managed to pass the transition zone quicker, and passed us in the processl. From then on, it was all drag race – a speed run to Montauk Point during which time we desperately tried to regain our lead. As we sailed inside Block Island we kept going higher in order to get more speed on Dragon. Frustratingly, she matched us until we both began to sail as deep as possible in order to make Point Judith. The breeze offered us ideal downwind conditions on the way to Point Judith and we sailed downwind straight to Newport at 15-17 knots.
As we approached Narragansett Bay, we were still just a few boatlengths behind Dragon on port gybe and very close to the shore. The wind began to lighten and we matched Dragon's every move, hoping to get an advantage on them. We did not get the advantage until we both gybed and they came out a bit higher. I was able to take a few puffs and soak just a few degrees deeper than them, and we were able to get below them on the inside gybe. We took advantage of any depth we could get and we tried to get more separation from Dragon, covering their every gybe. It worked! We ended up in very light winds approaching the finish just 80 seconds in front of Dragon. We not only won the leg, but we also set a new course record by over 6 hours.
Jake and I could not have been more pleased, and what a result for one of the oldest Class 40s in the fleet, donated for my use by the inimitable Ralfie Steitz from the USMMA Sailing Foundation.  Ralfie and the King's Point program continues with its mission to help young, up and coming sailors get more opportunities in the limited American shorthanded sailing scene.  By coupling his support with that of Oakcliff Sailing, our team has fulfilled this mission proudly.  There is a very long list of sponsors and supporters that have had an instrumental part in the success that I have had over the past few years.
We have a fantastic inshore team consisting of Phil Garland – our mast manufacturer and sponsor from Hall Spars, Ross Weene – one of the boat's designers from Roger Martin Designs, Chris Poole – fellow Oakcliff sailor and top ranked match racer, as well as Oakcliff graduate Ervin Grove. We are looking forward to combining our strengths to find more success in the final, inshore leg of the Atlantic Cup this coming weekend.  We are hoping to win the inshore series and pull out an overall Atlantic Cup victory.
Wish us luck!
-Jeff
May 22nd, 2014 by admin
SA'er "DryArmour" checks in from his weather lab at the start of the normally docile NOSA 2014 Newport to Ensenada with this monster forecast.  Stay safe, people!
Good Friday morning to everyone from the WxRouting weather center. The 66th annual Newport to Ensenada Yacht race kicks off today around noon off the Balboa Pier off Newport Beach, CA. A late season storm is dropping southward and a GALE WARNING* has now been posted for the inner waters and includes part of the race course. This warning may be extended southward as winds and seas build. A 50% chance of rain is also in the forecast so the challenges will be many for the racers. For Saturday morning through Saturday afternoon there is a chance of thunderstorms over the coastal waters.
At 0300 PDT, winds in the coastal waters of the northern channel islands are in the 29 knot sustained range and gusting into the mid 30s. The wave heights are already 8.5 feet with a very short period of just 9 seconds. A southerly swell at four feel will add to the washing machine effect.
At this time I will make the recommendation that racers unprepared for these conditions or vessels not thoroughly outfitted consider your options carefully with regard to sailing the course. Safe ports of harbor along the way should also be thoroughly inspected and charts consulted in advance of departure so that you are familiar with fairways and range markers should seeking refuge from the potentially hazardous conditions become a good idea in the team's estimation. Remember that it is the skipper and crew's sole responsibility to determine whether it is safe to race at the start and at any time while on the race course.
As Dirty Harry told us, A good man (or woman) knows their limitations. But in a sport where we've seen far too many tragedies over the past few years, it applies in spades today. For race teams and vessels who are prepared, this may be an epic race – one of those 'once-in-a-lifetime' heavy-air run that many of us cherish from our past, precisely because they are so few and far between…but the utmost care needs to be given with regard to safety. Jacklines run and tested.  Harnesses inspected and WORN with PFDs included.  MOB/COB drills.  Safety briefings and all crew given the chance to speak their mind prior to finding themselves in a  situation they are unprepared for.
The biggest challenge for the N2E could be returning home, so plan  accordingly. Winds and seas remain a big concern right through Sunday, and care and prudence should be used in abundance when choosing a day and time to return to port here in the states.
Be safe everyone and many thanks to those of you who have selected WxRouting race forecasting to make your voyage as fast and safe as possible. For those of you who have purchased the race forecast package the details will lag by about 15 minutes today as there is a lot of data coming in and I feel it more important to get the forecast right than to get it to you 15 minutes earlier.
DISCLAIMER- WEATHER FORECASTING IS AN INEXACT SCIENCE. CONDITIONS MAY NOT MATERIALIZE AS FORECAST BUT THE PRUDENT MARINER UNDERSTANDS THAT THE CONDITIONS MAY ALSO EXCEED THE PROJECTED WINDS AND SEAS BY AS MUCH AS 20-50%. BE SAFE, MAKE GOOD CHOICES PEOPLE.
April 25th, 2014 by admin
America's winter sailing destinations have changed substantially over the past decade; Tampa, Key West and South Beach have all either partially or completely disappeared, while Miami's Biscayne Bay has become the Lake Garda of this hemisphere and Charleston is a hive of activity in the Spring.  But one thing will never change: from June to October, Newport is the sailing capital of the USA.
For one of many reasons why, take a look at Beavertail Light in Jamestown RI through the lens of Ben Jacobson.  Stunning.
April 9th, 2014 by admin
Chris Museler gives us the scoop on his Archipelago Rally, the innovative and fun Newport-area race that feels like it just started a couple years ago.  
This is the eighth year we have run the Archipelago Rally and it still holds as just the silliest coolest regatta of the year in Rhode Island. In brief, this is a "pick-up" regatta where people from 3-75 years old bring anything that floats with a sail and chase each other around some stellar piece of water in Rhode Island. Sailing is always followed by an no entry-fee all-volunteer BBQ, a local beer sponsor and friends playing music.
This year we are sailing on Quonochontaug Pond out of the RIDEM Fish and Wildlife launch ramp there. This is a crystal clear salt pond that has a barrier beach and narrow breachway separating it from the ocean. Like all our locations, we looked at it and said, "man I'd love to go for a cocktail sail on that pond." And here we are! Jus a quick note about the event and this year, we expext more than 40 kids, most of whom sailed this event at some point as their first ever sailboat "race," and for many this is the only sailing event they do each year. They all help their parents make a flag to fly and where else would you have a five-year-old sailing with his parents in a wooden Mirror dinghy against catamaran guru Steve Clark in a wood/carbon C-class Canoe? Enough said? If you're up for a road trip, just show up and we'll give you a start time. Rally on!
Details:
What? 2013 Archipelago Rally, an annual pursuit race (slowest boats start first under Portsmouth Yardstick Ratings, in hopes all finish at the same time), LeMans start off the beach, with a BBQ/Beach Party afterwards.
When? Saturday November 9, 2013, registration at 10 a.m., first starters 11:45 a.m.
Where? Quonochontaug Pond, Charlestown, RI. Start location and parking at RIDEM Launch Ramp end of West Beach Rd. off Rte. 1 (No Shelter, there will be a Porta Jon). Average depth of pond is 5 feet with 10-20 yards of knee deep water at beach launch.
Who? Anyone! Please bring your dinghy, catamaran, windsurfer etc. and RSVP your boat please with: [email protected] or [email protected]
PHOTO ACTION:
Here's a pic from last year on 100-Acre Cove in Barrington, the two brunettes are Avery (6) and Victoria Guck (Victoria is married to C-Class Catamaran sailor Lars Guck and is an All American sailor from Tufts) One Mills girl (Her father won the 505 worlds) and a Zani boy (his father is a Team Race champion and is currently moving onto a cruising cat and sailing it to the Caribbean from Gran Canaria to live aboard and homeschool the kids). This is a not-so-unusual mix of sailors and families at the rally.
November 8th, 2013 by admin
Scribbler, sailmaker, boat designer, and waterman Ted Hood passed back in June.  Come down to Newport next week to celebrate the life of one of the real legends. From the family:
"In honor of Frederick E. "Ted" Hood  (May 5, 1927 – June 29, 2013)  the Hood family cordially invites all he has touched to a Celebration of His Life to be held at the New York Yacht Club, Harbour Court, Newport, RI  Friday, September 20, 2013 at 11:00 am.
"Parking may be limited, with overflow available on Wellington Ave., and further at the Underwood School, located just past the yacht club.  There will be people on hand to help assist in parking.  Carpooling where possible and arriving early is suggested.
"The family welcomes and greatly looks forward to seeing all that have touched his life and family."
September 9th, 2013 by admin
Enfant Terrible won the Farr 40 Worlds in Newport last week, but no one seems to have told the Class that no one cares about them anymore. Apparently some of the protest/rules/measurement shit that went down at the NYYC-based regatta makes the AC45 rules wars look tame.  And we're sure no one told Rolex that their 'product' has become  stale; they're still throwing hundreds of thousands of dollars a year into a dated, obsolete boat with no exposure, no visibility, and no future beyond club racing and a single 8-15 boat Worlds once a year.
There's nothing wrong with that, but it sure would be nice to see one of the sport's major sponsors spending all that money to accomplish something positive, rather than using it to prop up something that should have been left to its own devices years ago.   We'll have more on both these subjects soon, but in the meantime, keep your eye on boat at the top right of your screen and enjoy one of sailing's top stars (and the winning tactician from Worlds) falling right off the back of the boat. Thanks to Zerogradinord for the tip.
September 1st, 2013 by admin
The breeze came in on day 3 of the Farr 30 Worlds, up to 20 knots with steep waves gave everyone some good times and bad, with Groovederci dropping back to third, Barking Mad once again in second, and Annapolis boatyard owner Rod Jabin leading the way.  Two races in a forecast 15-20 tomorrow will decide it, perhaps inside Narragansett Bay  - just 4 points separates the three boats and you can watch it happen on their Facebook page tomorrow starting around 1030 AM.  At the same time, there's a three-way battle for supremacy amongst the Aussie expats; Jeremy Wilmot is in 8th as tactician aboard Just Plain Nutz, cousin David Chapman is aboard Topas in 6th, and cousin Pauly Atkins is in fifth, shown here aboard Bliksem, getting a bit wonky.  Meredith Block photo; day three gallery is here.  Clean interviews Jabin here.
July 19th, 2013 by admin
With temps hitting 100 on the dock yesterday and humidity near max, it's likely at least one trimmer will burst into flame at some point during this week's Farr 30 Worlds in Newport RI.  Will past SCOTY Deneen Demourkas take her third consecutive World title despite not having set foot in the boat since Sweden last year?  Will T Hutch finally bring the elusive title to a long-suffering Jim Richardson and Barking Mad?  Will 2009 M32 World Champ and perennial shit-stirrer Pieter Taselaar surprise everyone on his home turf? Or will German light-air specialist Dr. Harald Bruening – the only Euro team here – take out the big dogs?
Clean and Mer are covering their fourth M30 Worlds in a row; check out daily reports right here, and watch their real-time-ish video/photo/text coverage on the F30 Facebook page.  Meredith Block photo of da bronx's Just Plain Nutz doing some late night hatch repair and more setup photos here.
July 17th, 2013 by admin