Posts Tagged 'navy'
Our thoughts go out to the many injured and especially the 7 'missing' sailors who are likely entombed in the partially flooded Arleigh Burke-class destroyer Fitzgerald after its collision with the container ship Crystal. It's one of the worst ship collisions in years for the USN.
While no one is taking responsibility yet, the starboard-side damage to the Fitz (including sub-waterline holes from the bow bulb of the much larger ship) and bow damage to the Crystal make it likely the military boat was at fault.  Regardless of fault (and any delivery skipper knows that a Philippines-flagged freighter is highly unlikely to lack real lookouts), we just do not understand how one of the most advanced ships on the water, fitted with some of the most advanced seaborne radar ever developed, can run into a big metal ship 4 times her size.  The mind boggles.
Ask your own questions here.  Video of the destroyer limping into port here.  Screengrabs from video here.
June 17th, 2017 by admin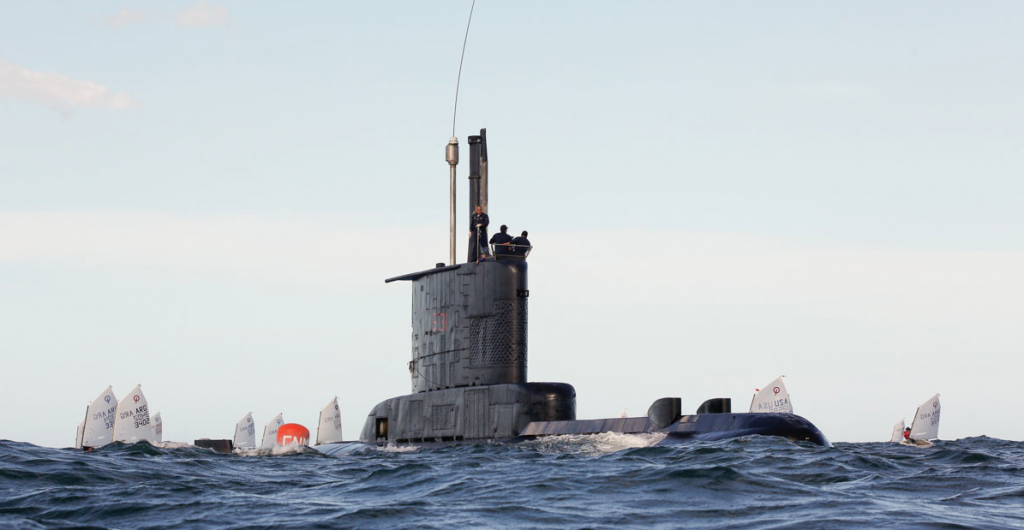 Argentine parents are taking this 'helicopter mom' thing to a whole new level.  
Get to the thread to insert your own caption of this hilarious picture and the real story.  Matias Cappizano photo from the Mar Del Plata Sailing Week.
February 7th, 2014 by admin
This is apparently a 'regular docking practice' for the nearly 200-foot long Zubr-Class hovership, according to the Russian Ministry of Defense, who wondered what all those people were doing swimming on a firing range.  Sunbathers at Mechnikovo Beach wondered why the monster flying boat didn't 'dock' miles away at the actual firing range.   Grazie to 'friginindariggin' for the heads' up , and Popeye for the title .
August 27th, 2013 by admin