Posts Tagged 'media'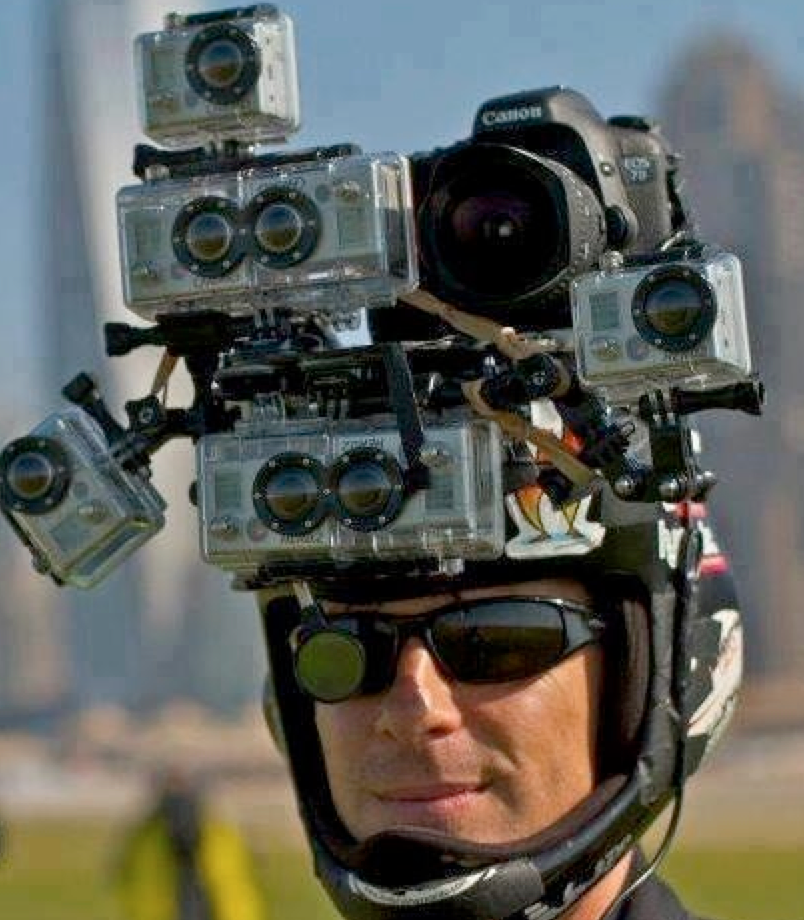 Thanks to our sport's inhospitable environment, high performance sailors were some of the earliest adopters of GoPro cameras.  The little clear box is ubiquitous on everything from optimists to round-the-world trimarans, and apparently that's the problem; everyone who wants a GoPro already has one.
After astronomic growth for its first few years, company sales dropped by 31% in 2015 and the stock is down almost 90% from its 2014 high.  Recent moves indicate GoPro thinks it grew its product line too quickly.
We think corporate arrogance and an unwillingness to move on from its familiar square form factor might be a better explanation for GoPro's woes, and if the new Karma drone fails to shock the world, the 'little camera company' is fully screwed.
Learn what GoPro's new strategy is to get its head out of its ass here.
February 26th, 2016 by admin
There were some grumblings from media pros early in 2015 when we suggested US Sailing or ISAF plan ahead and institute real drone regulations before something bad happened.  After all, it's a big ocean out there, right?  While the government jumped in to at least start things on a path to responsibility, the various nations' rules are a huge mess, and forward looking sporting organizations should already be acting on it.
As of a few days ago, skiing's governing body, the FIS, has absolutely banned drones from its World Cup events, with other levels likely to follow.  If you don't understand why, watch the incredible video above.  Then imagine you're at the top mark at a World Championship with the same thing happening on your foredeck.
We are absolutely in favor of drones being used to help show off sailing to the world.  No technical development will have a bigger impact on the sport since Algore invented the internet.  But drones and drone operators need to be tested, proven and insured under either a credible media organization or the event itself.  Anything else is asking for an expensive, embarrassing, and potentially harmful or fatal problem.  Don't believe us?  Watch that video again.
January 15th, 2016 by admin
 Never mind the sailor bans, protests, brinksmanship, or gamesmanship; the AC should really just ban the video production crew.  After some two years of Youtube streaming, they managed to completely fuck up the live YT feed for the entire second race of yesterday's Red Bull Youth AC action.  Literally the entire world lost their feed for the better part of an hour; the thousands who were watching drifted off in minutes, many of them likely never to return – though a few hundred stayed to bitch on Youtube's chat room (see left).
On a similar note, we're a bit surprised to see ACEA hasn't been able to convince a major sponsor like Red Bull and a major broadcast partner like ESPN to officially acknowledge that their companies have even the remotest connection to sailing.  Take a look at Red Bull's main website; they've spent millions on the Youth AC, but we dare you to find anything – anything at all – about sailing on their site.  Snowboarding, surfing, base jumping, skateboarding…the company can even feature crappy music reviews on its home page, but not a sailing shot, promo, or piece of sailing, anywhere.
ESPN isn't any better; unless you stumble across the AC in their whacked schedule, you'd never know ESPN was the international broadcast outlet for the Red Bull event, and a major partner for the AC itself.  We challenge you to check them out, and be sure to click on 'other sports' to see just how many stupid-ass games ESPN can mention without once putting a header up for 'sailing'.
We assume Red Bull and ESPN know what they are doing; ACEA clearly doesn't.  So why are they so silent on sailing?  Is it because no one is watching, and they don't want to waste a penny on promoting a loser?  Or is it yet another example of pathetic ACEA communications and promotional work; no squeaky wheel = no grease?
September 4th, 2013 by admin