Posts Tagged 'Key West Race Week'
WORLD EXCLUSIVE!
We are the first publication in the world to confirm with a representative of the organization that the Storm Trysail Club has finally killed the long-on-life-support Key West Race Week.  Somehow the power of Scuttlebutt, US Sailing, the STC, NYYC, Doug Devos, and history couldn't manage to save what was, just a decade ago, the undisputed leader in American multi-class regattas.
We're sorry to see it go, but we're also pretty certain we first forecasted the exact course of events the regatta took almost ten years ago when we first saw the regatta's management group start to go bad.  We even offered to help STC advertising and marketing the event after the ouster of the previously faltering management company several years ago, but apparently, marketing on the nation's biggest sailing website was a bit too 'over the top' for them.
Utter failure, however, seems ok…and with an 11th hour deal between North Sails and the organization to co-headline the 2018 event with Quantum falling through yesterday and no other major sponsors on the horizon, the 'regatta at the end of the world' is now history.
Key West will remain one of the world's best regatta venues for class and regional regattas, while the few traveling, handicap course racing boats will go to Charleston or buy a one-design.  Here's a partial copy of a press release we weren't supposed to receive quite so early; we'll note that there is zero mention for why the participation declined so heavily and so quickly, and failed to regain any steam once the economy – and racing elsewhere – began to recover.
"After extensive discussion and deliberation the Storm Trysail Club has decided not to organize and hold Key West Race Week in January 2018.  Many factors led to this difficult decision.  The bottom line is that with declining participation, the event has become heavily dependent on sponsorship making the event unsustainable in its current format.  Our primary sponsors remain very supportive and the STC is committed to exploring alternative formats for the future that address changing conditions in our sport.  The club anticipates that this could lead to another edition as soon as 2019."
May 25th, 2017 by admin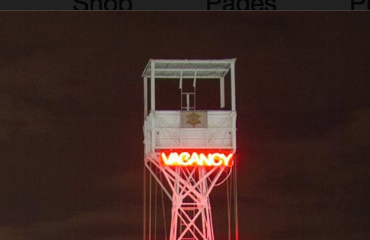 Clean Report
With 2017 marking the 30th anniversary of Quantum Key West Race Week, we expected something something of a boost to the once-great regatta – an event that had seen 12 straight years of declining overall and section fleets through last year.  But when we looked at the results from opening day, we were actually quite stunned to find just 87 boats on the scorelines – the smallest overall KWRW fleet we can find recorded numbers for, and a whopping 40 boats off 2016 (a 30% slide)!
Now that all the big boats have thrown in the towel, the TP52s are actually the largest boats competing at the entire event, and of course they are the only grand prix racing left down South, and with the Melges, Marstrom, and even J/70 numbers off, that's a great thing for the hundred-plus pro sailors signed on to crew during one of the hottest TP52 seasons in a decade.  But for the family sailor, the club racer, the aspiring one-design competitor, and most especially the international competitor, it sure does look like it's over, and the Storm Trysail Club is busily hammering away at the coffin nails so effectively placed in the 2000's by the previous organizer of the event.  And considering their nearly non-existent marketing and promo of the event this past year, precisely zero people are surprised (did they spend all their marketing money on this 'commemorative anniversary program'???)
We will be conducting a postmortem of the victim in a special podcast next week, discussing the issue with pros, amateurs, and organizers to find out what happened, whether the event can even exist at 87 entries, and where are the alternatives. Got questions for them or your own ideas on just what happened?  Say your piece here.
January 17th, 2017 by admin
Yacht racing meets The Benny Hill Show, with thanks to some creative editing from Keith Brash/Quantum Sails TV.
January 29th, 2016 by admin
Bill Canfield and a group of Storm Trysail volunteers stepped up last summer for the long, tough slog to try to rescue West Race Week from certain death, and with 119 boats on the line, the event scored its first increase in overall fleet size in 12 years.  With the event finished, we grabbed Bill to see what he thought of the event and where its future lies, for another SA "Innerview".
SA: First off, who was behind this big effort?  Of course there are volunteers and clubs and classes that help, but a success like this requires guys and gals who are unstoppable forces.  Who gets the credit?
BC: The credit needs to be spread around for sure. In the case of Quantum Key West Race Week, it was a strong group of past Commodores from The Storm Trysail Club who worked tirelessly for over 6 months in all aspects of the event. We needed an early commitment from all our industry sponsors but that began happening when we received word that Quantum Sails was willing to come back as our title sponsor. The next big stumbling block was winning over the town of Key West and gaining their support physically and financially. While they had a strong relationship with the previous organizer, we were just another out-of-town yacht club to the city fathers. The US Navy-controlled Truman Annex was essential to run our mobile marina and we had to convince them we were both credible and responsible partners as few events have access to this property. The businesses and home owners on Caroline St. allowed us to set up regatta headquarters at a great inconvenience to their day to day operations. To say the logistics of this regatta were difficult would be a major understatement. The partnerships have now been reformed and our future in KW is far more certain than when we started operating in Key West.
SA: When exactly did you know you'd be taking over the event?
BC: We got the go ahead in late May but as a new Trysail member I did realize that Block Island came first.  Not only was it Block Island's 50th anniversary but Block is the STC's signature event, so we really didn't hit the ground running until late July. At that point we were 90 days behind schedule but there was no panic. The Club has long been good at event management and the confidence to succeed was there but the road was not always clear and often complicated.
SA: That's an amazingly short amount of time, especially for something as big as Key West.   What about next year?
BC: Next year we go full bore from March 1 on.
SA: How did you decide what to prioritize – in other words, what did your plan look like for 2016, and what does it look like for the next 5 years?
BC: Wow, wish I knew! Seriously year one we were committed to doing everything as efficiently as we could, which meant continuing to do a lot of basic things the way they'd been previously done, but with a touch of Storm Trysail mixed in. I believe we accomplished that! I have lots of ideas where I would take the event in upcoming years but our first priority will be a debrief with three components to study and breakdown.
First we look at every expense line on the P&L and decide how to do it better, but with an eye on dollars spent. Which services should remain in house and what should be farmed out to other professionals? Next we look at the overall team of volunteers and discuss where we were weak and what any new volunteers would be expected to accomplish with an emphasis on local involvement. Finally, what do the entered racing teams want out of KWRW? We have already gotten a lot, but always want more input from competitors and sponsors, and we'll continue to seek it out. We need the next 60 days to answer this question sensibly.
SA: Another year, another handicap rule.  What is ORCi, how does it compare to IRC, and what is the future in windward/leeward handicap racing?
BC: I'm unfortunately not a technical person and don't understand handicapping rules as well as others. I do know this, most of my sailing and event management had been spent using the Caribbean Sailing Association (CSA) Rule. It's 50 years old, it's simple, it's cheap, it's tweaked each year to stay current, when other rules are compared with our results most boats and classes are highly satisfied. To me this is what makes a handicap rule good for the average sailor. We will not go to CSA for their rule but strangely enough, Caribbean events continue to grow in numbers especially with boats from Europe, and that is not generally the case in the US. My point is for classes that were not one-design, we introduced ORC club as an alternative to the always-unpopular PHRF. We are hoping to draw families and club sailors back to Key West. Early days, but I believe we are on the right track with this addition.
SA: Is there anything else you can take from the Caribbean regattas?  They certainly seem more diverse in format than most of the big US regattas.
BC: One direction the Caribbean events are going is a day or two of racing around rocks and islands. This is also very popular and I again point out our numbers are up or at the very worst stable. We plan on listening to the sailors at Key West to create more interest for the non-pro driven boats.
SA: Many 'racy' regattas have added cruising classes with varying degrees of success, though your first shot at it seems to have missed.  Is there a future in it?
BC: I go back to the last answer and say yes. We did not market our cruising class well and time was short this year. Can we get boats to do feeder races from east and west coast of Florida? Why not – it's the perfect time for South Florida racing.  Once those feeders get to Key West for an event that's been tweaked to attract them, we believe those boats will enter race week. This will remain a Grand Prix type of event most certainly, but can we draw a few dozen boats to a cruising type race, yes!
SA: Series are all the rage, and there's been noise for years about 'rekindling SORC'.  Is there a place for KWRW in that kind of concept?
BC: Many of The Storm Trysail Club's current members gained their entry to blue water racing from the SORC so there is a strong connection to that series. The quick answer is yes, but not yet! With my Caribbean experience I hope to be a bridge and work closely with the southern events that run from February through April. Our goals include the organizing of transport from Florida to St. Thomas or Antigua to catch the Caribbean 600, St. Thomas International and Les Voiles to name a few. We will also build back up our race to Jamaica which is a fantastic race. No series yet but many possibilities exist for this in the near future.
SA: Two small races to Cuba have already happened, and the third starts in just days, with the big Miami-Havana race in just weeks.  How does the opening of Cuba impact racing in South Florida and the Caribbean?  As a Caribbean guy, what potential does Cuba open up for winter racing?
BC: Having lived in Key West for the 5 months Cuba has been opened to Americans,  I'm a bit skeptical about their preparedness to host events. Its my belief these regattas are really pushing the envelope in a negative way unless they remain small. Exciting, "bucket list" for sure,but not yet for us. it will eventually happen. Southern Florida boats will flock to Cuba but let Cuba get a bit more structure in place first.
I don't see much interest from Caribbean events in Cuba as it really is another competitor for the same entries with little ability to work together at this point due to time, distance and lack of local structure. A regatta in the Caribbean can offer a much better product than Cuba if curiosity is not considered. As we say in St. Thomas "soon come" but not quite yet for us.    Virgin Gorda with 1000 residents is far better equipped to handle a major event then is Cuba at this point in time.
SA: KWRW has become fairly non-diverse.  By that, I mean that just two one-design classes make up the majority of the regatta, with a smattering of other boats.  Is this what we can expect from future KWRW fleets. What fleets do you think can be persuaded to come sailing in KW?
BC: That's an open ended question but the answers are plentiful. Let me turn it around and ask what large one-design fleet would not like to sail in KW? The regatta has ended up where it is for many reasons but as these reasons and problems are dissected and solved the future is open to all classes and types of boats in these waters. Just on the surface the water portion of the event is already fabulous with great conditions and talented, creative and forward thinking race committees. That is an excellent place to start and few venues can equal these facts.
SA: A quick look at the media output at KWRW shows very little difference from the past few years – in other words, a largely amateur effort with weak exposure.  Is there some way to bring KWRW into the modern age of the internet?
BC: Finally the zinger question I've been expecting. Hey, we came a long way this year without much "big pimping" from some groups. If you really and fairly look at where we are, I believe we have arrived in the modern age of Internet and social media. We had event apps at both Block and KW. Our bloggers and face book teams screamed out the news and pictures each day. Was it perfect? Of course not, but it was humming on 4 or 5 cylinders in a positive fashion. Our membership is not young but we are smart enough to know the future of all regattas is social marketing and the Internet. We spent 10 times our initial budget on solving these problems and a really close look at our accomplishments by SA I believe would change your opinion.
SA: KWRW had big one-design multihull fleets more than a decade ago, long before they became 'acceptable'.  With the exception of the GC32s (who said they'd never come back) and a couple of cruising cats this year, multis are still a no-show.  Is KW the right place for things like Corsairs and Farriers and M32s and the like?  If so, do you plan on trying to bring them into the fold?
BC: I'm a big fan of multihull fleets and was extremely disappointed things did not break our way this year. I'm not sure our conditions lend themselves to the GC 32's. Last year they were breaking down and the need for a crane launch did not favor that group with KW conditions and inter structure.  I worked long and hard with the M32's this year which are non foiling and beach launched but for now stationing in Bermuda made more sense in the short term. It was also a year that a group of Gun Boats went south to St. Thomas event but both groups are expected next year along with other multihull fleets.
SA: Our research indicated a number of reasons KWRW nearly died, but by far the biggest reasons were (1) Owners and crews of smaller boats felt like second-class citizens, and (2) both regatta management and Key West rentals and marine businesses inflated their prices to unsupportable levels.  Have these trends been reversed?  How have you addressed them?
SA: I'm not sure either reason is totally valid as stated but… In older days point 1 was the case but is no longer true. The J70 class has found a home here and I don't believe they are slighted or feel slighted in any way. KW is an expensive destination. In many ways it makes Newport appear inexpensive.
The town and its marinas are simply full to over flowing for six months of the year. There is no price gouging here but simply high demand. The key to attaining event financial success down here is an early commitment 6 months out. You simply cannot wait till the end as prices will rise as the island begins to fill up. They will be higher 3 months out than 6. My advise to all is commit early and save money.
SA: What big announcements do you have for 2017?
BC: Tough question considering we have not had a meeting nor time to debrief the entire race week. Let me personalize this a bit and put an individual's ideas out there. Bill Canfield will be pushing the J 70, C&C 30, J88 and J 111 class to use KW to hold a championship like Nationals, NA's or Midwinters at our event. I will be going after Gunboat owners and the M 32 cats to be present at KW. It's my goal to have an afternoon exhibition in Truman Annex for teams to do some match racing for fun with the town of Key West invited to watch. The M32's would be perfect for this spectator friendly exhibition after racing doing the day.
I'm hoping to introduce a Yacht Club Challenge next year where a fleet of brand-new Far East 24's would be available at a low charter fee to yacht clubs. This would open Key West Race Week to a whole new generation of young sailors. Hopefully our biggest announcement will being named as host to one of two TP 52 Super Series events most likely coming to Florida next winter. Lots of things in the process pipeline. Stay tuned.
Hey, do I get to pose a question to SA?
Will we get support from Sailing Anarchy to help promote the event in the future?  It seemed you were strangely passive this year which is unusual for your web site. Are you convinced QKWRW is on its way back?
SA: Well, not usually, but for this once.  We appreciated your reaching out to us early in the process but we were quite skeptical that STYC could bring it back from the brink with so many years of mismanagement.  Rather than harp on why we weren't optimistic, we chose to stay quiet and stay neutral, even going so far as to turn down your advertising dollars to ensure we could report on your progress without internal conflict.  Remember, Bill, the last guy literally hated us so much that he pretended we didn't exist, long after we were indisputably the country's most popular sailing site.  Historically, we didn't have much faith, so we adopted a wait-and-see attitude.
To your second question, my answer is unequivocal: Yes, and if you continue to do what you say you are doing – especially listening to your competitors, sponsors, and advisers, there is no question that the event will grow.  It is an incredible place to race at a perfect time of the year, and no competitors have popped up to steal the show.  There is one caveat, though: If you spend too much time focusing on the TP52, M32, Grand Prix part of the show, the numbers will start to fall again.  The engine that runs Key West Race Week has always been the Average Joe looking to escape the Northern winter while having fun on a race course.  The last guy forgot that, and Joe now saves his money for Charleston Race Week.
January 25th, 2016 by admin
It's not much of a secret any more, but we might as well let you in on the news that Key West Race Week will be back on the schedule for 2016, thanks to a group of Storm Trysail Club vets and run by St. Thomas YC's Bill Canfield.
Add this news to the various efforts sprouting throughout Florida to race to Cuba and/or rekindle the SORC, and we come to one conclusion: South Florida's big boat racing scene might well be on the road to the kind of recovery that one-designs have already seen in Miami, Pensacola, and Davis Island.
We're quite sure Key West is capable of being re-ignited, and we know Bill is smart enough to make it happen.  We also know the STC runs a damned good regatta up in Block Island. That said, this ain't an easy one; it's going to take an awful lot of hard work to bring life and credibility back to a regatta that spent the last decade throwing it all away.
Canfield runs one of the most respected regattas in the Caribbean, though he hasn't been immune from the down numbers and sponsor flight seen throughout the caribbean over the past few years.  The STC continues to flirt with success, but many of their southern efforts have fallen flat.
There are two things Canfield and his crew have going for them. The first is the astonishing pent-up demand of sailors looking to go to Cuba, and the end of KW Race Week is the perfect excuse to race to Havana.  If the STC can lock up a Cuba Race (there are now three different groups exploring such a race in 2015/16), it will be a huge boon to Key West racing.  The second tool they have to grow the event is the fact that several high-profile classes really want to race it – classes like the TP52, GC32, and similar – though we think this doesn't really help a more general regatta at all, and could in fact hurt it.
We expect an announcement from the new organizers soon, and the way they do it will give us all a clue on whether it will succeed.  Is it the same old crap, from the same old players? Or is it something new from a group that understands the world we live in today?
We sure do hope it is the latter.  America needs a great January regatta, and there aren't that many places as good as Key West.
April 22nd, 2015 by admin
Photojourno Jen Edney got her flight wings today on a trip out to the course for Quantum Key West Race Week, and got this beautifully playful shot of the Team Argo boys, who lead Flavio Marazzi by just a point after two races.  GC32s are doing a little reporting over here.
January 20th, 2015 by admin
UPDATE:  In response to this story and the volume of emails received by Key West Race Week organizers, Amendment No. 1 (NOR 2.4) permitting elastic or wool bands for spinnakers has been withdrawn.  Kudos to all of you who reached out to them, and for Peter Craig for doing the right thing; it's up to all of us to make sure our own regattas follow suit.  Even if you don't take it seriously, note that the USCG does, and just one photo of a banded kite will land you a DSQ and a good chance of a nasty fine.  Your competitors aren't going to let you get away with it either; if their hoists are tougher because of Rule 55, yours had better be, as well.  
Key West Race Week Chairman Peter Craig last week further cemented his reputation as the most out-of-touch race officer we know, issuing a NOR amendment that directly contradicts the kind of environmental responsibility so embraced by not only ISAF, US Sailing, the America's Cup and basic common sense, but by dozens of the sport's newest sponsors and supporters.
We're talking about Craig's amendment last week of Rule 55, the prohibition against tossing trash into the water that ISAF clarified earlier this year as including sail stops – rubber bands or wools. NOR Amendment No. 1 suspends this ban, specifically allowing both "elastic and wool bands" to be discarded into the pristine, federally-controlled No Discharge Zone of the Florida Keys.
There's been plenty of discussion of Rule 55 already, but even the most pollution-loving dickbag would agree that tossing dozens of rubber bands into some of America's most environmentally sensitive waters ain't the right thing to do. And biodegradable wool stops are no solution at all; maybe suitable for racing out in the ocean, but a few dozen big boats just a couple of miles offshore throwing dozens of wool stops into the sea at every mark rounding is not only nasty for the reefs; it's against both Federal and Florida Law, with major fines and penalties.   We've all seen the required pollution placards on our boats, specifically telling everyone that trash doesn't go in the water; did you really think the laws that keep you from throwing coffee grounds or orange peels into the sea somehow allow you to toss rubber bands or rope strips into the same water? And what does the USCG think about all this? Is it really possible that KWRW included this info on their Marine Event Permit?
The biggest new source of sponsorship for the sport worldwide is coming from either clean energy/green manufacturing companies or businesses looking to associate themselves with the environmentally friendly image that sailing represents. And here comes Key Waste, screwing not only the reefs, but also the hundreds of events, classes, and organizations that have worked so hard to create awareness and educate sailors and the public on being good custodians of our playground on the water.
What do you think of this policy? Should we just tell the reefs, wildlife, EPA, and USCG to harden the fuck up, or does Key West Chairman Peter Craig need to man up and tell his competitors to learn to set a kite without training wheels? You can comment here, or e-mail the organizers here.
UPDATE:  SA'er dcsheb notes that other races aren't much better; for instance, the Sydney-Hobart similarly alters Rule 55 to allow 'banding/tying of spinnakers', and while open ocean distance races may cause less environmental impact than buoy races next to coral reefs, we still don't understand how, in this day and age, anyone thinks tossing rubber bands or synthetic fiber over the side is any different than a cigarette butt or a plastic wrapper.
December 30th, 2013 by admin
The beautiful people (including former SCOTW Molly Baxter) pose for a drunken, blurry trophy pic after taking the overall Lauderdale to Key West Race victory aboard the Gunboat 62 Elvis – even with a rating some complain is a gift.  If the rest of the crew look familiar it's because they've been frequent visitors to the front page as part of Jason Caroll's Melges 32 Argo.  Argo never races Key West Race Week, though Caroll and crew say they love the 160 NM feeder race, and will do it again.  Bella Mente was first over the line, and first corrected monohull – results are here.
In the 'other' Key West event, numbers are down yet again in almost every class for yet another year, especially among the bigger boats; the handicap fleet loses another ten boats this year, with just 31 handicap racers in total – and that includes the TP52s, IRC, PHRF – everything.  Yet thanks to our friends at the green donut and the nutters at J/Boats who somehow managed to get 39 J/70s registered and delivered in just a few months, Quantum Key West continues to tick along on life support.  On a positive note, the HPR fleet is a nice new addition to the Grand Prix circuit (is there a Grand Prix circuit anymore?) and the Melges 24 is enjoying something of a rebound, while the Swan 42s have shown they are indeed physically capable of leaving the Northeast. Light air is forecast for the beginning of the week, and organizers claim to be doing some kind of live coverage…hey, how innovative!  Umm…maybe not.
Best place for daily results is here.  Best place to jaw about it; here.
January 21st, 2013 by admin