Posts Tagged 'jean-pierre dick'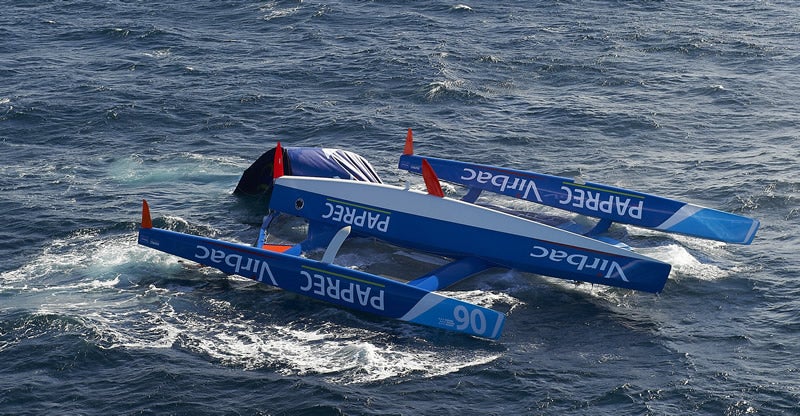 France's Equipe and Voiles-Multihull blogs are sadly reporting that Jean-Pierre Dick's MOD 70 Paprec-Virbac is up for sale after her nasty capsize before last month's TJV.  It should be the final death knell of a class that now has 7 boats built and at least 3 on the market, with no real buyers at all.  A casualty of poor management and communication by the hodgepodge Franco-Suisse bosses as much as a dire economy in parts of Europe, JPD learned what most suspected and the MOD Class discussed before the first boat was ever built:  These things really are just too much for shorthanded or singlehanded sailing.
So if you were thinking about picking up one of those ORMA trimarans, or maybe just looking for a record-breaker, and you fancy owning one of the fastest sailboats ever built, it's a buyer's market…especially if you have a spare rig lying around.  Get your wallets out!
December 10th, 2013 by admin