Posts Tagged 'J/70'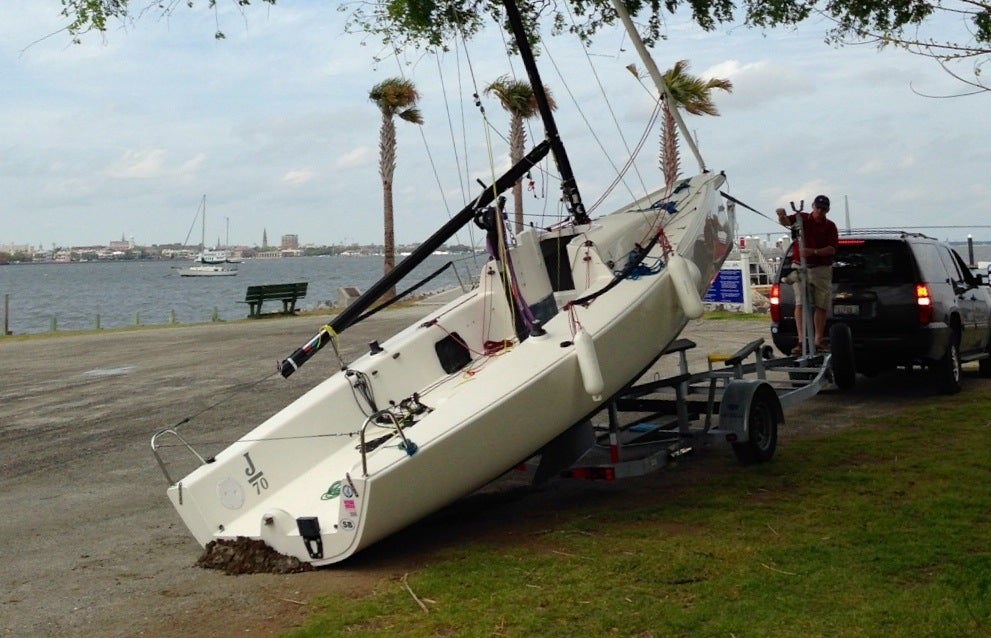 With 81 J/70s at Sperry Top-Sider Charleston Race Week – the biggest fleet by far in the 287-boat fleet - there's bound to be carnage; we just didn't know how soon it would start!  This driver forgot about the one tree at James Island Yacht Club at just the wrong time.  Racing starts tomorrow, and Clean and the team will be bringing you pretty much non-stop video and photo action all week long via the CRW Facebook Page.  There's plenty to see – big one-design fleets, four wicked-up Carkeeks racing in the HPR Class, a huge Pursuit fleet and for the first time ever, multihulls.  And no, you don't need to be a Facebook user to watch.
April 10th, 2014 by admin
Anyone looking for a sailing success story:  Look no further.
The first J/70 North American Championship opened for registration on Monday, reaching its limit of 90 boats in a single day.  
Say what you like about the newest addition to the sportboat fleet:  It's on like donkey kong, and here's where they come from.
June 5th, 2013 by admin