Posts Tagged 'J/111'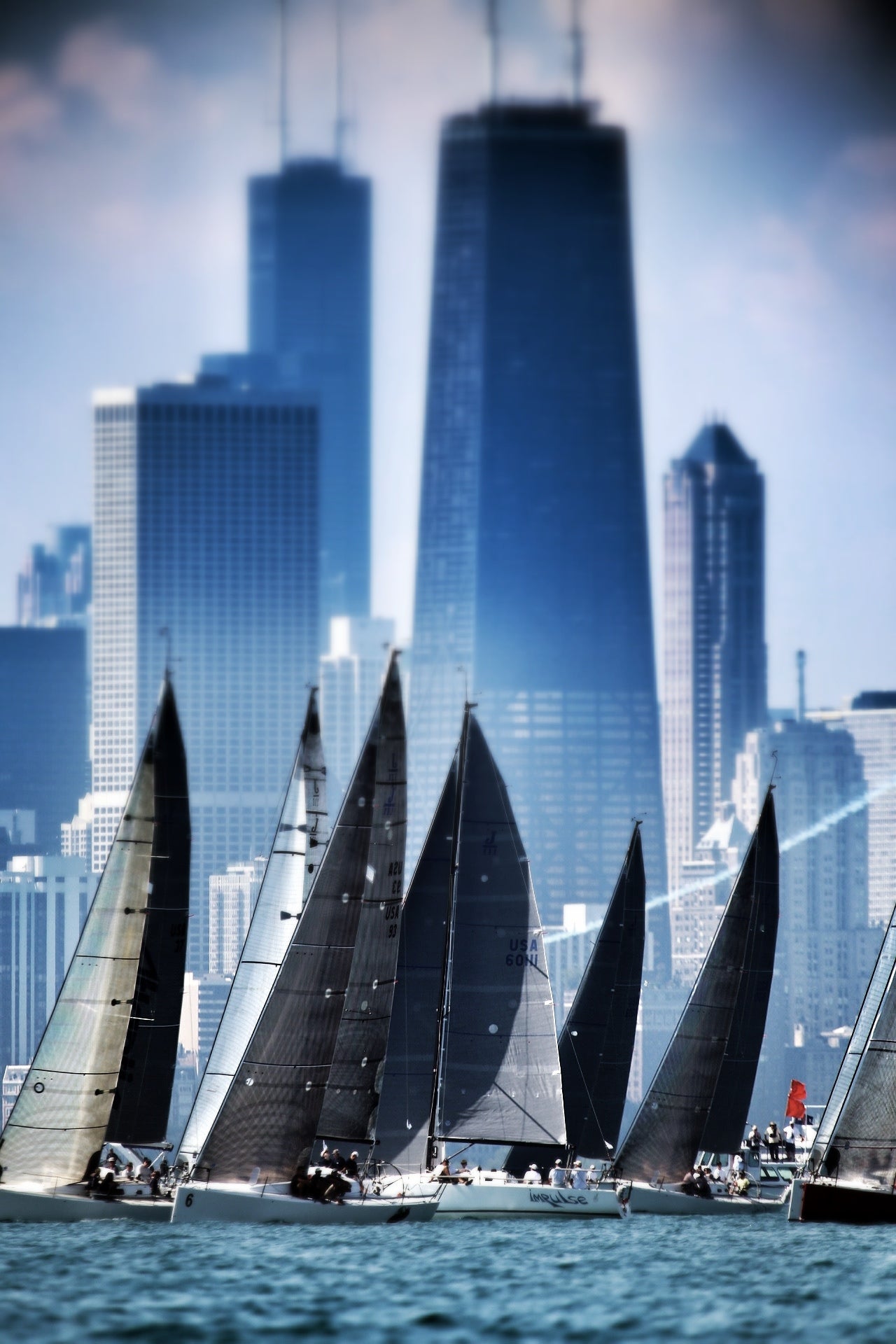 Just 1 point separates the top three boats going into the final day at the inaugural J/111 North Americans; we're rooting for the Lucky Dubie on the strength of their name alone but there's plenty of action despite the light wind in Chicago, as this beautiful Meredith Block photo shows.  That's what a great eye, a 600mm lens, and the world's best Whaler driver can getcha.  Follow the final races here.
August 18th, 2013 by admin
Len Siegal's Lucky Dubie is the world's best-named J/boat since Smokin' J was snuffed out years ago, and the longtime Chicago J/sailor tops the leaderboard at the first-ever major J/111 championship worldwide; their North American Championship.  14 boats from as far as Oregon, Florida, and Massachusetts is a solid turnout for a boat that toes the line between Grand Prix and amateur; just one pro is allowed aboard each of the light-but-not-extreme, quick-but-not-extreme J/111.
That's the good news.  The bad news?  Chicago in the summer might be better for fishing than it is for sailing, at least this week! J/fans can check it out live with full OTWA/Facebook video/interview/photo/updates coverage right here.  Meredith Block photo, event gallery here.  Big thanks to Skyway Yacht Works for the gin palace and Whaler that we're working from…check 'em out.
August 16th, 2013 by admin
Thanks to some shiny new Doyle sails and the sheer awesomeness that Clean brings to any team (HA!), Django, the first J/111 to hit New Zealand, crushed the competition in her first outing; a Wednesday night on the harbour.  In a fleet filled with whacky canters and huge-rigged sporties, the J/111 seems to go just fine, thank you very much!  Postcard photo thanks to Atka Reid; The J/111 thread has one of Doyle NZ's Andy Pilchard, triumphant owner AJ Reid, and Clean. Meanwhile, Anyone looking to escape the Austral winter or otherwise interested in a month of J/111 one-design racing in Chicago should check this link out.
March 21st, 2013 by admin