Posts Tagged 'ISAF'
Spurred on by sailors around the world to help save sailing from itself, the former 10-year president of ISAF has thrown his hat back into the ring to become President of World Sailing during the November election in Barcelona.  A two-time Olympic sailor himself, Paul "The Pope" Henderson has strong, clear ideas about where ISAF needs to go in order to regain its reputation, its value, and its relevance to the sport. Paul and Clean go deep in the first of our special World Sailing election coverage; an hour and a half of stories and discussion from Henderson's experiences over a long lifetime inside the sport; from the infamous 1972 Munich Olympics to his quest to uncover what's really been going on at ISAF for the past few years to the origin of his nickname, the man is a natural storyteller and he deftly makes his case for where sailing has gone wrong and where it needs to go for the future.  He also drops a few bombs, so don't miss it.
Learn who's running for the ISAF election here, and click this map to find out who to call in your own National Governing Body to ask who they're voting for in November.  Check back here on the Front Page for our second presidential candidate's interview coming this weekend after we speak to Denmark's Kim Andersen.  Subscribe to the SA Podcast here.
October 13th, 2016 by admin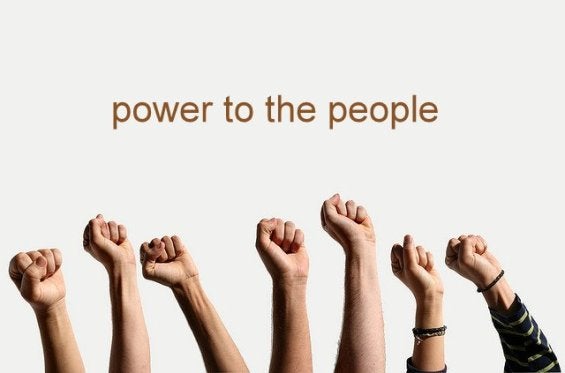 Despite the title, we're not talking about the most entertaining and frightening US presidential election ever (and the first-ever time any presidential candidate said "Grab them by the pussy"). For the sport of sailing, there's a much more important election coming up in less than a month.  While you probably don't get to vote for it, your MNA does, so give them a call or drop them an email and let them know what you, their member, thinks of whatever position they hold.
We're doing our part to find out whether any of the three presidential candidates has a real plan to fix the dismal position ISAF finds itself in after years of bizarre and opaque decisions and increasingly centralized power, and that means you have a chance to make your thoughts known, too.  So get over to the World Sailing Strategic Positioning thread and add your questions for candidates Kim Andersen, Paul Henderson, and Carlo Croce, and we'll put those questions to them when we interview them this week.  The first interview is Monday and Andersen and Henderson have already agreed to talk to us over Skype; whether or not we get Croce aboard,  we'll publish it all next Monday in another SA Podcast.
October 9th, 2016 by admin
As you've likely read on these pages before, one of our biggest beefs with the folks who run ISAF World Sailing has long been their willingness to threaten those who compete in non-ISAF sanctioned events with a ban from competition.  We've long maintained that the rule allowing them to do this (ISAF/World Sailing Regulation 19.14 (a)(ii)) is illegal in much of the modern world, and it appears that the European Commission agrees wholeheartedly.
Acting on complaints from a pair of Dutch speedskaters, EU regulators have told the International Skating Union that its threat to impose lifetime bans on speed skaters for taking part in unauthorized events is anti-competitive, putting pressure on the ruling body and other agencies with similar penalties to back down.  The skaters said the ISU threatened them if they competed in a big money "ice derby" in Korea, and after a year-long investigation, the EU agreed that the ISU violated the anti-trust sections of EU law.
For a legal description of what exactly happened and what the implications are for the ISU and other bodies (like ISAF), check out the EU Competition Law Review summary here.  We can sum it up quickly though:  The EU investigated ISU for a year, and determined that the ISU rules (that allow up to a lifetime ban for competitors) unduly restrict athletes' commercial freedom and effectively discourage them from participating in events other than those organized by ISU or its members.  In other words, the international governing body's rules are an attempt to create an impermissible monopoly over all skating events…
ISU now must issue a response to the EU, after which point the EU will decide what penalties and actions they will take against the ISU, and if the ISU's incredibly condescending and dismissive initial response is any indicator, the EU is going to have to take a swing.  ISU said it was "surprised" at the EU view, and that, despite their investigation, they 'failed to understand' the international sports world.  Perhaps they meant to write that the EU  "failed to understand how crooked our international sports world is…"
The smarmy Swiss-based org went on to write that "any allegation that the ISU's rules are somehow anti-competitive appears to be based on a misplaced understanding of the governance structure of sport and the Olympic movement. A neoliberal and deregulated approach to sport could destroy the Olympic values underpinning sport."
It's the same response that insiders always give when challenged with their malfeasance, and it's always bullshit.  Bodies like ISU and ISAF need to face the fact that their monopolies are ending, and organizations that dedicate their resources to improving the services they offer in a competitive world are going to succeed. Those who stick their fingers in their ears and complain that the government just doesn't understand them?  Folks who are allergic to transparency and equality?  It's time to go.
We'll dedicate an upcoming podcast to the wider-reaching implications of this anti-competition ruling, especially as it effects ISAF's unfounded attacks on IKFO kiteboarders and the non-transparent and anti-competitive equipment selection process for the next Olympics.  The kiters are in almost the exact position as the Dutch skaters so we'd expect the IKFO to be filing a complaint with the same EU body very soon if they haven't done it already.  This one is getting good.
September 29th, 2016 by admin
Fresh off the worst 18 months in ISAF/World Sailing management history, sailing's governing body continues to search aimlessly for the slightest clue on how to fix its fundamental problems, but it's hard to have confidence in a body that is likely in November to re-elect the same transparency-challenged, conflict-of-interest-laden Italian who engineered perhaps the worst responses possible to the Rio mess, the Malaysia anti-semitism debacle, and the America's Cup. 
Yep – you heard is right.  Carlo Croce is somehow running for President again, and to guarantee his win, he's hired the same multi-million-dollar PR and lobbying firm working to get Paris the 2024 Olympics and pushing for another Italian to take over FIFA.  Croce apparently believes he will be remembered not for feces and body parts on the race course in Rio or for Jewish sailors having to hide their nationality at an ISAF Youth World Championship, but for the wild success of the newly reimagined Sailing World Cup.  You know – that regatta that literally a few thousand people in the entire world pay attention to for 3 years out of every four?  Yeah, that's the one.  As the only regatta that ISAF World Sailing actually owns, management has decided it's time to try to build some revenue out of it…and the result is a little bizarre.
One of the oldest sailors to ever win an Olympic medal – and an Italian guy who builds Olympic boats, coaches sailors at the highest level, and knows Croce well – weighs in on the new plans for the new Sailing World Cup.  Read it and then let the folks at your MNA know you want them to vote for this guy instead.  Now, to Luca:
Looks like World Sailing, completely overwhelmed by the Rio Olympics has lost contact with the sport's reality. This Sailing World Cup needs to be completely rewritten. Andy Hunt, if you really don't how to come up with something better than this, please feel free to contact us, we will help you.
Sailing needs events, we need to race and we need to know where, when and what to sail. Maybe World Sailing CEO Andy Hunt, doesn't know the big rule of communication…
One of our Dinghy Academy sailors commented: "And… by the way… we can't tell you exactly when and where the Sailing World Cup events will be. We will continue to impose drastic fleet size quotas (because that worked really well this last quad…), and we won't tell you if your class will be in Tokyo until sometime next spring… But show up anyway, guys… And if you are a sailing venue, go ahead and bid for the privilege…".
What is wrong in this proposed "non World Cup"? First of all, majority of sailors are not loaded with money, so very few of them, in reality not even one, will committ and take part in all the requested events. They simply do not have the budget.
Our Comment: "We need more events and discards and a grand final. Aussie plus some sailing in Melbourne. Canadian plus some sailing CORK in Kingston, American and even more than some in Miami, and the usual european circuit: Palma, Hyeres, Medemblick, Kiel and Garda, with max four counters for example. No limited entry, open and happy, sailing is our passion, sharing a drink with the mates, discussing the races a pleasure second to none. Sailing is a social sport".
September 27th, 2016 by admin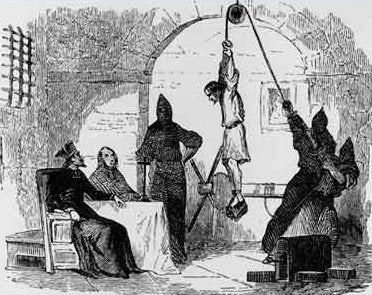 You may remember the America's Cup Disciplinary Panel that was assembled hastily in response to King Post-gate;  the haphazard hearings and rulings they produced led to lawsuits and CAS hearings that cost hundreds of thousands of dollars to litigate.  Meanwhile, the resulting media exposure (along with the Rio sewer and security issues) continued to push ISAF World Sailing's reputation into the same steaming pile of shit occupied by FIFA and the Russian Anti-Doping Authority.
With most of the AC34 cases have been settled or dismissed, we've just learned that World Sailing's response to the disciplinary chaos was to quietly sneak through the completely new Discplinary, Appeals, and Review Code sometime in June, and it is quite possibly the most lopsided, authoritarian, and opaque set of disciplinary rules we've ever come across.
We say 'sneak through' because we cannot find a single reference to passing the new code in any of ISAF World Sailing's official documents.  Even more curiously, ISAF says the new rules were passed in June 2016 but are backdated to have an effective date of January 2016, and the only June ISAF Minutes available anywhere make zero mention of the new Rule 35.  Now, it may be hidden inside the giant, disorganized clusterfuck that is World Sailing's website, but we've asked every major MNA official and judge we could find – including several national presidents and IJs – if they've heard of it -, and all of them learned of the new Code from us.  It's not some kind of a minor change either – the new section of the Rules allows autonomous, unappealable panels to decide who will be banned from the sport using incredibly low standards of proof, offers next to no standards on the admissibility of evidence, and allows any decision to be hidden in secrecy based solely on the discretion of one of these 'secret panels'.  In other words, ISAF has said 'fuck you' to the entire notion of a Fair Hearing under the jurisprudence of any modern nation.
Never mind that much of the new Code would be void and unenforceable under the employment laws of the EU and numerous states and countries, and never mind that ISAF can't even be bothered to use a pronoun other than 'him' in their code.  There are ample things to pick apart with this unconscionable piece of regulation, and we'll leave it to the lawyers and sea lawyers in the Forums.
But we do consider it our public duty to let you know that from now on, your entry in any sailing event is your acquiescence in a set of rules that would be more appropriate under Torquemada than of a 21st century international sport.  We also consider it our duty to let you know that Carlo Croce, who is not only President of the ISAF but also President of the Italian Sailing Federation and Italy's most prestigious Yacht Club, is going to run for another term leading our sport.  This despite his tenure providing an almost unending series of gaffes and missteps that's seen ISAF World Sailing's reputation go from exlusionary and obsolete to incompetent and corrupt.  Croce said in the mid-year meeting that "Much has been achieved but he has a sense of 'unfinished business…"
We're not sure our sport can survive Croce's 'unfinished business.'  World Sailing's reputation sure can't.  Title shout to Mel Brooks...
September 8th, 2016 by admin
The rampant anti-Israel discrimination that led to Malaysia losing the right to host ISAF/World Sailing events last winter was no outlier.  The Asian island nation just gave up their hosting rights for the 2017 FIFA (soccer) Congress rather than issuing visas to Israeli delegates, using the same bullshit argument that despots and oppressors have used forever:  "Security".  It's not every day an ostensibly modern country blacklists itself from all international sporting events, but after the latest anti-sporting move, that's about where they're at.  More from the Elder of Ziyon blog:
"We were advised by the government to withdraw from hosting the congress due to security issues," Affandi Hamzah, deputy president of the Football Association of Malaysia, told AFP.

Affandi declined to elaborate on the "security issues" but said the move was tied to comments by Deputy Prime Minister Zahid Hamidi over the weekend.  Zahid had said Malaysia was unable to provide visas to Israeli officials because it did not have diplomatic ties and could rile up local sensitivities.  "Some of the conditions of hosting the event include placing the (Israeli) flag on the table during the congress," he was quoted as saying by the New Straits Times online.

"After comparing the benefits and the risks, it is better for Malaysia to avoid playing host."
Host of any international sporting event, right?
August 15th, 2016 by admin
Brad Funk really is the definition of an Anarchist, marching to a completely different beat, restrained only by his own ethical compass, a love of nature, and occasional commands from the Martian overlords and vapor trail creators.  And while the Funkster may have missed out (again) on the Olympics, he made it down to Rio and already is making a bigger splash than any of the sailors.  Here's an inspiring Olympic story that hit about a thousand international publications thanks to a pickup from Reuters…
There's something in the water at the Rio Olympics. In fact, there are a lot of things — condoms, cans, shoes, diapers, plastic bags, rotaviruses, superbacteria, raw sewage and the occasional corpse.

Best not to touch, smell or swallow. If you're an Olympic sailor, best not to capsize. If you're an Olympic open-water swimmer, best to have a cast-iron stomach.

Guanabara Bay is spectacularly challenging and notoriously polluted. Sailors have a love-hate relationship with the venue of powerful currents, shifting breezes and hazardous levels of e coli. One lousy piece of debris that catches on a centerboard or wraps around a rudder can ruin a race.

But a brave and selfless man — Fort Lauderdale's Brad Funk — made it his mission to clean up the contaminated bay on behalf of his fellow sailors. It was a Sisyphean task — akin to one gardener irrigating the Sahara desert — but Funk tried. Wearing two pairs of gloves, wielding nets and baskets, Funk scooped nearly 800 pounds of junk out of the bay where his friends will compete starting Monday.

"No Olympic medal should be won or lost because of trash in the water," he said. "Rio is my favorite place in the world to sail and it would be a shame if the regatta was compromised by pollution."

Funk made his garbage-collecting forays on a boat named Ulysses. He did not encounter Cyclops or Circe. But he did have to navigate through a fetid stew of dead fish, floating furniture and submerged TVs.
August 8th, 2016 by admin
The Rio countdown continues, and the latest bit of prurient news for those waiting for the action is a gem.  According to The Daily Beast, the IOC has ordered 450,000 condoms for the 10,000+ athletes in the Olympic Villlage for the month and change they're on the ground. That's around 40 rubbers per olympian, and evidence that fold medal marksman Mark Russell wasn't lying when he called the Olympic Village "the most testosterone fuelled place on earth." The Guardian reported that 'after Beijing 2008, an Olympic table-tennis player divulged the secrets of the "sex fest" and the "volcanic release of pent-up hedonism" that apparently happens when thousands of athletes at the top of their game come together."'  Maybe this is why so many athletes dedicate half their lives to the Olympics?
Gone Viral
ISAF World Sailing is proving just how serious it is about their sailors' health in Rio; we recently had a peek at an urgent memo from an unnamed ISAF official to all "International Technical Officers" that concluded that "athletes, coaches, and race officials…did not have a significantly increased health risk through water contact…above the normal tourist population visiting Rio."  And we think they actually expect everyone to believe that.
In other words, sailors with raw, frequently abraded and cut-up bodies, immersed in water proven to be filled with nasty viruses, have no more chance of getting sick than a tourist at a hotel in Copacabana.  Their caveat is that this warm, safe place is only available to those who follow the World Sailing safe list below.  And again, they aren't joking.  From the memo:
On the water:
Rub hands and forearms with alcohol based disinfectant for 3 minutes, including:
– both hands, then forearms, then both hands again for a total of 30 seconds
-repeat the same 30 second provedure 5 times, each time with new disinfectant
-wait for the hands to dry fully before eating or drinking on board
– rinse your mouth with mouthwast (containing 0.05% chlrohexidine digluconate…) before eating or drinking
On shore after disembarking:
-use the water hose to shower immediately on return from sailing
-your recovery procedure may require to you drink and eat immediately on arrival on land after sailing.  Before you actually do so – wash your hands with liquid soap and water for 60 seconds and dry them with paper towels.
Aaaaand…..you're good!
Russian Dressing
Our final Olympic news impacts sailing far less than other sports, and it's not really news at all just yet; the IOC has delayed its decision on whether to ban all of Russia from competing in Rio after WADA investigator Richard McLaren found Russia to be behind a comprehensive program of state-sponsored doping.  If you've been hiding in a cave and missed this fascinating story of what may be the biggest program of cheating in the history of sport, it's worth having a look (start with the Beeb here.)
The IOC also said it will:
Not organise or back any sports events or meetings in Russia, including the European Games, scheduled for June 2019;
Start disciplinary action against Russian officials named in the report compiled by Dr Richard McLaren;
Ban Russian sports minister Vitaly Mutko from the Rio Games;
Urge McLaren to continue his work and name individual Russian cheats;
Encourage individual sports federations to look for any Russian infringements of the World Anti-Doping Agency (Wada) code.
July 19th, 2016 by admin
Zika, Roussef's impeachment, and Brazil's nasty recession have taken the focus off the putrid condition of the Olympic Sailing Venue in Guanabara Bay, but a team of high level documentarians is hoping to make sure the environmental lessons learned in this debacle of an Olympics will never be forgotten.  If you believed any of the ISAF or IOC or Rio2016 bullshit, watch the beautifully produced trailer above to find out the real truth from people who really have something to lose.  Here's a deeper description from our friends at Sailors For The Sea.
We just recently helped raise the funds to send the film crew to finish filming so the documentary can be released before the Olympics. Tomorrow we are launching a crowd-funding campaign to finish production. We could really use the help of the passionate Sailing Anarchy base to get this thing off the ground. With 99 days to the Olympics I don't think it could be better timing!
Film Overview
When the world descends on Brazil this August for the Olympics, they are going to get more than they bargained for. Shopping carts and couches, offensive odors and a web of plastic pollution blanket the once iconic landscape of Guanabara Bay.
The film will document the origin of waste, from the communities where it is generated, to the streams and major tributaries that carry it into the Bay. We will define the scope of the problem and tell this story from the perspective of community members and activists who desire lasting change, such as Arthur a young sailor featured in the trailer.
We will also document community-level waste collection centers, and other localized solutions that can be scaled, as an example not only of the hope, but also of the real and prosperous future that is possible for the citizens of Rio, who call the Bay their home.
Sound Off Films' founder Annie Costner has been traveling back and forth to Rio since 2011. Intrigued by the waste issue and determined to tell the locals' side of the story—which extends beyond the concerns of international athletes competing in this summer's Olympics—she started asking questions.
April 29th, 2016 by admin
ISAF World Sailing has happily continued with their attempt at "Word Domination", attacking the first two events on the International Federation of Kiteboarding Organization calendar as "Prohibited" for one reason only: The IFKO are choosing to use their own rules, not ISAF's.  Under the RRS, World Sailing believes it has the right to completely ban any competitor at these IFKO events from ANY future racing on the water.  This ban would include all junior boarders at the now-'prohibited' Junior Freestyle World Cup.
That's right, folks: World Sailing actually believes it has the right to ban a 12 year old kid from racing his Opti for years solely because the kid entered a freestyle kiteboarding competition.  Or they can ban you from racing the Sydney Hobart on a cruiser because you did backflips on your kiteboard at the kitesurf world series.  Seriously!
There's plenty of background on this issue in the story we ran in February, but the long and the short of it is this: Under the laws of MANY countries in which it functions, legal experts agree that World Sailing is prohibited from disciplining sailors for competing in events that contravene the bizarre prohibition against non-RRS events using the word "World" in their titles.  The claimed reason?  "Eliminating confusion" amongst sailors and the public about what is a 'World' level event.  The real reason?  ISAF sells the use of the word for thousands and thousands of dollars.  The bigger reason?  ISAF absolutely MUST control the introduction of kiting to the Olympics or they lose millions.
Those same experts said that they can't find any other sport that claims this type of control over a common word, in some cases because they were told by their lawyers long ago that it wouldn't fly.  But because yacht races are largely run by Yacht Clubs rather than transparent, publicly accountable organizations, the status quo has endured.  Don't rock the boat, old boy.
Read the World Sailing press release if you want to see just how out of hand ISAF has gotten.  They are actually threatening junior sailors with a ban on all racing activities solely because these kids want to go freeriding at a cool event.
As we've said before, we encourage IFKO competitors to stay strong and continue to buck the bullshit artists trying to extort and threaten them into submission.  And of course you need to send us any and all correspondence you receive from ISAF World Sailing or the IKA on this issue. Only sunlight can cure this infection.
March 30th, 2016 by admin