Posts Tagged 'ISAF'
Clean Report
The MUSTO + Torqeedo "Cleanin' Up Europe" report moves from sunny Barcelona to grey, misty Amsterdam, but not before a short chat with the newly elected World Sailing President Kim Andersen from Denmark.  Andersen took the top spot in the sport away from an incumbent for the first time in the history of the organization, though considering the litany of missteps from the previous board, it's not a huge surprise.  The Dane's mantra has been about transparency, equality, and the growth of sailing – not just the growth of Olympic Sailing and revenue streams.
We'll have plenty more on the interesting developments that came out of the 2016 World Sailing Conference, and trust us – despite the general, all-talk/no-action nature of conferences, plenty of shit went down and plenty of it was good.  In the meantime, we'll be using Facebook Live for the next two days to bring you the latest and greatest kit from the METS show in dreary Holland. Keep an eye on the page as interviews and product spotlights pop up in our video feed.
Big congrats to Torqeedo for winning their second DAME award in four years!  And a big thanks to them and MUSTO for presenting all of our Vendee, ISAF World Council, and METS coverage this month.  Also thanks to Ocean Planet Energy and Doyle Sails NZ for their support of our coverage.

November 16th, 2016 by admin
Clean Report
The World Sailing (ISAF) Annual Conference wraps up today, with the all-important Presidential and vice-presidential election scheduled for some time around lunch. We'll have an article summarizing the conference when it's all over, and you can watch it all unfold yourself during the General Assembly meeting, streaming above.
For Clean's final take on the whole thing, watch the Facebook Live chat he did this morning.  Candidate Paul "Pope" Henderson's final pre-election update is here.  Danish candidate Kim Andersen's last talk with us is here. 
Incumbent President Carlo Croce doesn't do communication.
November 13th, 2016 by admin
CLEAN REPORT
While the world mopes around in a Trumped-up daze, we remind you that there's another election coming up on Sunday – one you can do something about.  Our 2016 World Sailing Annual Conference coverage ain't worth a shit if you guys don't care about the sport's future.  We're here to provide you with on-the-ground info so you can engage with the executives in your MNA and advocate that they do what's good for the sport – not what's good for them, and while we'll get into more about what's actually happening at this conference in a few days, governance is what matters right now.

Every MNA has reps on the ground – for our US readers, both USS Exec. Dir. Jack Gierhardt and Pres. Bruce Burton are here.  If you don't know how they are going to vote, get in touch with them and find out.  Just two more days to go, and if your representatives haven't listened to challenger Kim Andersen or Paul Henderson's podcasts on governance and the future of ISAF, they are not doing their jobs.  Listen yourself, and in case you've forgotten just why we are so down on Carlo Croce, here's a (partial) list of what happened on his watch:
1) Malaysia discriminates against Jewish children at ISAF Youth Worlds (known issue from 2011, nothing done until outrage peaks)/Oman discriminates against Israeli windsurfers/Abu Dhabi discriminates against Israeli sailors
2) Millions spent defending multiple litigation for human rights and employment violations (America's Cup)
3) Third "Disciplinary Code" in three years (thanks to litigation and arbitration)

4) Third CEO in two years
5) Complete mishandling of Rio disease/filth publicity and media shitstorm
6) First 'sustainability partner' named as Gazprom, 3-year blackout on all information regarding millions in sponsorship income (until a week ago)

7) ISAF claims control over kiteboarding and starts war with IFKO (against backdrop of russian mob connection allegations)

8) Sailing World Cup fails to attract audience for four straight years
9) Sailing booted from the Paralympics
10) kiteboarding added to Olympics, then removed from Olympics days later.
11) President's conflicts of interests (Italian sailing federation president, yacht club president) create appearance of impropriety
Spin Dottore
Both challengers for the World Sailing presidency provided long, honest interviews with us (see links above) about their plans for the future of the governing body of the sport, but current President Carlo Croce didn't even bother to respond to our request for an interview; in fact, Croce has never answered questions from the media or sat for a press conference other than some bullshit prepared statements read over a video conference call and a few photo opps. The World Sailing President is so terrified of speaking that even after listening to both podcasts, he couldn't bring himself to do it; instead, he prepared a detailed document to address some of the issues brought up by the other nominees, firing it off to all the MNAs and calling the other two candidates liars while lamenting the "misinformation perpetuated by certain individuals and the media."
Croce also promises that he sets "the highest standards of transparency and integrity in the way that we operate as an International Federation", never even recognizing the irony that only now – at the end of his four year term and with his feet to the fire – does he address the Gazprom money and the IKA/IFKO mess that we, and numerous other interested parties – have been asking about for years.  "Highest standards," indeed.
The document itself is worth reading as a lesson in selective denial, but we note how sneaky some of it is; in response to claims from many parties that World Sailing has had for several years a secret 'slush fund' for corporate money in Switzerland, Croce writes that it doesn't even exist. "The process to establish the Swiss Foundation commenced in April 2016. The Foundation is still not formally established (20/10/16) as it has not yet been approved by the Survey for International Foundations in Switzerland. Until that authorisation is issued the foundation does not yet exist.  So according to Croce, it takes more than half a year to set up a charitable foundation in Switzerland…never mind that we've seen an email from W. Scott Perry back in September (one of the directors of ISAF and the guy who made the Gazprom deal) where he wrote "The Swiss Foundation which was established at the behest of Gazprom has 6 directors…none of them are paid in any way.  I am one of those directors." Integrity, indeed (and for more on this issue, see the Associated Press story here).
So is it a slush fund? Croce says that the "purpose of the Foundation is to raise funds from corporate donors to support the development of sailing" but assures us that "there is no formal relationship and none is planned between WS and the Foundation".  So who will be on the board of the new Foundation?  Out of 7 directors, 5 are currently vice presidents or presidents of World Sailing.  No formal relationship, indeed.
But at least there's no sketchy Gazprom control of these slush funds, right?  Nope.  "There is no relationship between the Foundation and Gazprom other than a former Executive of Gazprom (Valery Gulev) is one of the Directors of the Foundation." Transparency, indeed.
He even tries to address concerns that Gazprom's connection to World Sailing may harm some of the many relationships between sailing and truly 'green' companies with this posed question on Page 7: "What are the Gazprom marketing rights?" One problem: the document contains no answer to this question.  Transparent?  Definitely not.  Competent?
Read the full Croce document here.
November 10th, 2016 by admin
The MUSTO + Torqeedo "Cleanin' Up Europe" report continues with this hour-long jaunt in Western France.
Easily one of the most influential people in all of sailing over the past decade and a half, Mark Turner has done it all.  A naval officer turned Mini racer, Turner jumped into the management side of yacht racing with his wildly successful running of Ellen Macarthur's campaigns – and he's never looked back.  The creator of modern "Stadium Sailing" and innovator of sailing events in dozens of countries, Mark moves into the top spot in the world's most widely followed ocean race against a fast-changing landscape in boat technology and event marketing, and he shared a full 1h40 with Mr. Clean at the Vendee Globe this past Friday to talk about it.
The boys got into some of the most important issues touching sailing, and Turner's characteristic bluntness is refreshing as hell.  Wanna get into the groundbreaking new rules to integrate more women into the VOR?  we got that.  Or the deadline for the decision on the next Volvo Ocean Race boat and the possible boat choices? It's in that chat.  Or maybe you're looking for info on the $1M refit of the existing VO65s or the new AIS rules and incentives to pull a flier?  Click "PLAY". Want to know exactly what's wrong with ISAF and why Turner leaked an internal marketing document a few weeks back?  Listen.  What about emerging nations, the loss of Abu Dhabi as a sponsor, and how the recent Omani and Chinese offshore tragedies have effected those new sailing countries?  Give us an hour and forty.  And like all conversations with Mark, if you want to understand more about the commercial end of event and sponsor management, this guy knows it ALL.
Enjoy, and a big thanks to MUSTO and Torqeedo for presenting all of our Vendee, ISAF World Council, and METS coverage this month.  Also thanks to Bruce Schwab and Ocean Planet Energy for their support of our coverage.
November 5th, 2016 by admin
After the EU issued its potentially groundbreaking opinion on the anti-competitive nature of certain sporting rules last month we knew there'd be a shakeup, and the first shots have just been fired across ISAF World Sailing's bows.  The International Federation of Kitesports Organizations sent this letter to World Sailing, putting them on notice that their attempted monopolization of kiteboarding shouldn't stand.  With World Sailing's AGM coming up next week and the all-important election to see if current President Carlo Croce will be allowed to continue his reign, this bombshell puts even more pressure on the MNA members to get with the times and elect someone who understands the 'good ol' boys' days are over.  Here's the letter:
This Warning Letter is to inform WS that if it does not refrain from taking any decisions or voting concerning the Sport Kitesurfing/Kiteboarding on water at the next WS AGM in November/Barcelona and act in order to maintain the Kiteboarding status quo, we will unfortunately have to apply for a court order to ensure and preserve the IFKO governance rights on Kitesurfing/Kiteboarding on water sport.

This written warning is issued because, at first sight, WS has no legitimacy to govern the Sport of Kiteboarding on water (commonly known as Kitesurfing) demonstrated in the following evidences: a) WS by Constitution, denomination and aims is the governing body of the sport Sailing; b) IFKO is the only international federation in the world with the denomination, nature, object and objectives by constitution as governing body of all Kitesports; c) WS recognises "IKA" as the "class association" however there is no evidence or transparent proof of the existence of the legal registration of this entity as an "association" with this denomination since 2008.
Your failure to refrain from taking any decisions or voting concerning the Sport Kitesurfing/Kiteboarding on water at next WS AGM in November/Barcelona negatively impacts IFKO work and authority as governing body of the sport Kitesurfing. It demonstrates the intention of duplication of governance already taken by IFKO, disrespects the legal object and objectives of IFKO and directly damages the proper world organisation of the Kitesurfing sport.

This WS intention of usurpation of IFKO governance rights on Kitesurfing sport problem is not the first time. You have been informed and warned on four other occasions (by letter: 07/01/2016, 10/02/2016, 18/03/2016, 14/10/2016) to respect the IFKO existence, nature, object and objectives.

IFKO, as it is under SportAccord Membership application procedure, asked SportAccord and AIMS to set up and mediate a meeting between IFKO and WS Delegations which had a positive answer. We hope you will promptly accept the meeting request in a good will to achieve understanding in this "rivalry issue" on the Kitesurfing governance in good faith and reasonable grounds.
November 3rd, 2016 by admin
The second of three candidates for World Sailing President sat down with us on Friday to explain why he is running for the sport's top position, and he seems like as solid a choice as anyone.  An engineer and executive who perhaps lacks some of the fire of Henderson (and if you missed that podcast, it's worth a listen), Kim Andersen is as Danish as they come despite having spend many years living in Australia and Germany.  The longtime Olympic class and now Dragon sailor wants fairness, equality, transparency and solid management for the sport he loves, and he's got sensible plans on how to repair the damage done to the sport over the past few years.
Both Andersen and Henderson have a mountain to climb; no incumbent has ever been beaten for the ISAF/IYRU/World Sailing presidency, and Carlo Croce has very powerful friends: As the Commodore of the most powerful Yacht Club in Italy and the President of Italy's MNA, Croce has the ability to influence the voting MNA's in many ways not subject to public scrutiny
If Croce doesn't win after the first ballot (the winning candidate must get >50% to win), things get interesting and the horse trading really begins; either Henderson or Andersen will get axed, throwing their support to the other, with the final two candidates taking whatever time they have to drum up support for their bid.  They're technically not allowed to promise anyone positions, posts, jobs, events, etc in exchange for their vote, but from what we've heard, it happens every election.
We gave current President Carlo Croce over a week to respond to our requests for the final interview to round out this series, but other than being told the message was passed on to him, we've heard precisely nothing. We're not saying that Croce has anything to hide, but two of the three candidates have chosen to air their platforms and answer all our questions in a very open manner, and if transparency in our sport is important to you and your countrymen and you care about the future of our sport, get in touch with the president or director of your MNA and let them know what you think.  Perhaps more importantly in a long game like this, make sure you are ready to vote your national MNA bosses out at their next election if they make it clear they don't care.
October 17th, 2016 by admin
It must suck to win an Olympic gold medal in your fifties and find out you're not even ranked in the the top ten in your class!  This screenshot comes from Santiago Lange's current, official World Sailing Rankings for the Nacra 17 – apparently, the Princess Sofia is worth 100 points, but the Olympics is worth nothing at all.   Unless it's yet another in the endless parade of World Sailing fuckups?
Title shout to the Chocolate Factory and to the late, great Gene Wilder.
October 14th, 2016 by admin
Spurred on by sailors around the world to help save sailing from itself, the former 10-year president of ISAF has thrown his hat back into the ring to become President of World Sailing during the November election in Barcelona.  A two-time Olympic sailor himself, Paul "The Pope" Henderson has strong, clear ideas about where ISAF needs to go in order to regain its reputation, its value, and its relevance to the sport. Paul and Clean go deep in the first of our special World Sailing election coverage; an hour and a half of stories and discussion from Henderson's experiences over a long lifetime inside the sport; from the infamous 1972 Munich Olympics to his quest to uncover what's really been going on at ISAF for the past few years to the origin of his nickname, the man is a natural storyteller and he deftly makes his case for where sailing has gone wrong and where it needs to go for the future.  He also drops a few bombs, so don't miss it.
Learn who's running for the ISAF election here, and click this map to find out who to call in your own National Governing Body to ask who they're voting for in November.  Check back here on the Front Page for our second presidential candidate's interview coming this weekend after we speak to Denmark's Kim Andersen.  Subscribe to the SA Podcast here.
October 13th, 2016 by admin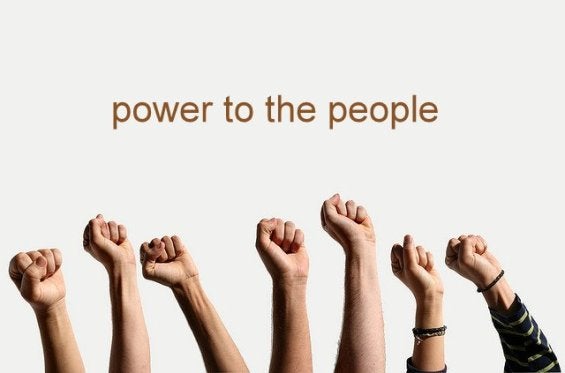 Despite the title, we're not talking about the most entertaining and frightening US presidential election ever (and the first-ever time any presidential candidate said "Grab them by the pussy"). For the sport of sailing, there's a much more important election coming up in less than a month.  While you probably don't get to vote for it, your MNA does, so give them a call or drop them an email and let them know what you, their member, thinks of whatever position they hold.
We're doing our part to find out whether any of the three presidential candidates has a real plan to fix the dismal position ISAF finds itself in after years of bizarre and opaque decisions and increasingly centralized power, and that means you have a chance to make your thoughts known, too.  So get over to the World Sailing Strategic Positioning thread and add your questions for candidates Kim Andersen, Paul Henderson, and Carlo Croce, and we'll put those questions to them when we interview them this week.  The first interview is Monday and Andersen and Henderson have already agreed to talk to us over Skype; whether or not we get Croce aboard,  we'll publish it all next Monday in another SA Podcast.
October 9th, 2016 by admin
As you've likely read on these pages before, one of our biggest beefs with the folks who run ISAF World Sailing has long been their willingness to threaten those who compete in non-ISAF sanctioned events with a ban from competition.  We've long maintained that the rule allowing them to do this (ISAF/World Sailing Regulation 19.14 (a)(ii)) is illegal in much of the modern world, and it appears that the European Commission agrees wholeheartedly.
Acting on complaints from a pair of Dutch speedskaters, EU regulators have told the International Skating Union that its threat to impose lifetime bans on speed skaters for taking part in unauthorized events is anti-competitive, putting pressure on the ruling body and other agencies with similar penalties to back down.  The skaters said the ISU threatened them if they competed in a big money "ice derby" in Korea, and after a year-long investigation, the EU agreed that the ISU violated the anti-trust sections of EU law.
For a legal description of what exactly happened and what the implications are for the ISU and other bodies (like ISAF), check out the EU Competition Law Review summary here.  We can sum it up quickly though:  The EU investigated ISU for a year, and determined that the ISU rules (that allow up to a lifetime ban for competitors) unduly restrict athletes' commercial freedom and effectively discourage them from participating in events other than those organized by ISU or its members.  In other words, the international governing body's rules are an attempt to create an impermissible monopoly over all skating events…
ISU now must issue a response to the EU, after which point the EU will decide what penalties and actions they will take against the ISU, and if the ISU's incredibly condescending and dismissive initial response is any indicator, the EU is going to have to take a swing.  ISU said it was "surprised" at the EU view, and that, despite their investigation, they 'failed to understand' the international sports world.  Perhaps they meant to write that the EU  "failed to understand how crooked our international sports world is…"
The smarmy Swiss-based org went on to write that "any allegation that the ISU's rules are somehow anti-competitive appears to be based on a misplaced understanding of the governance structure of sport and the Olympic movement. A neoliberal and deregulated approach to sport could destroy the Olympic values underpinning sport."
It's the same response that insiders always give when challenged with their malfeasance, and it's always bullshit.  Bodies like ISU and ISAF need to face the fact that their monopolies are ending, and organizations that dedicate their resources to improving the services they offer in a competitive world are going to succeed. Those who stick their fingers in their ears and complain that the government just doesn't understand them?  Folks who are allergic to transparency and equality?  It's time to go.
We'll dedicate an upcoming podcast to the wider-reaching implications of this anti-competition ruling, especially as it effects ISAF's unfounded attacks on IKFO kiteboarders and the non-transparent and anti-competitive equipment selection process for the next Olympics.  The kiters are in almost the exact position as the Dutch skaters so we'd expect the IKFO to be filing a complaint with the same EU body very soon if they haven't done it already.  This one is getting good.
September 29th, 2016 by admin