Posts Tagged 'houston'
It's fascinating to see just how quickly cleanups can go when the oil companies' profits are at stake; just a few days have passed since an oil barge and bulk carrier collided in the Houston Ship Channel, releasing nearly 200,000 gallons of the stickiest, heaviest fuel oil into Galveston Bay.   The spill contaminated 19 miles of shoreline and shut down the ultra-busy Ship Channel, making it impossible for a number of major refineries to get their product to market.  Had their bottom line not be so impacted, our cat sailing friends at Texas City Dike Yacht Club and the crew on the tall ship Elissa might be waiting for years for a real cleanup.  Though if you are considering sailing in the Bay, given the nature of oil companies' 'cleanup efforts', we'd recommend a very thick wetsuit for a decade or two.  And even when it's clean, maybe not.
The George Strait title shout proves we too can go country, from time to time.
March 28th, 2014 by admin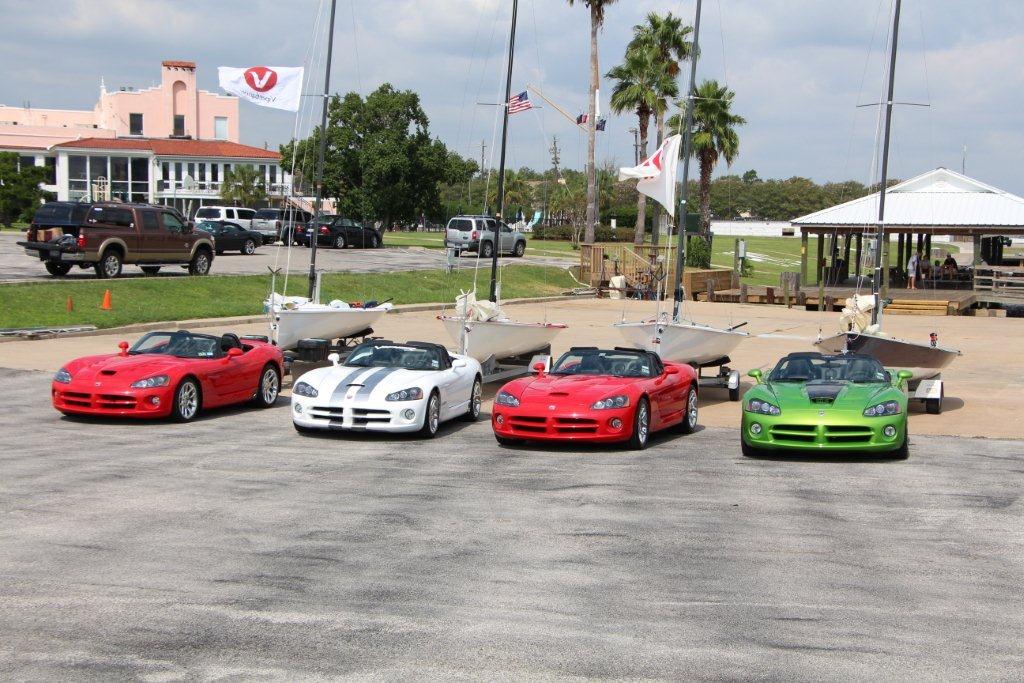 This week it's the Viper 640 North Americans at Houston Yacht Club. Texans believe that two Vipers are better than one, Babe.
Two Melges 32 owners tied for first after the second day. Two leaders are better than one, Babe.
Jason Carroll driving his Viper 640 Argo with crew Chad Corning and Danny Pletsch is tied with Malcolm Geftner's Celeritas with Willem Van Waay and Victor Diaz Deleon. Both teams are fresh from the Melges 32 worlds where Jason was crowned Champ; the Viper program is a tiny fraction of the cost of a Melges 32 program but it continues to attract some of the best sportboat sailors on the planet as both a great cross trainer for big boat owners and double the pleasure for half the cost for everyday one design sailors. In third,  Jay Gollison with Ched Proctor and Steve Flam are only two points behind the leaders, and they are closely chased by Luke Lawrence in Arethusa, Kevin Taugher in Hot Mess and Brad Boston in Jackpot. It's a field laden with talent and Anarchists.
Oh and for those Vipers that couldn't make it to Houston this year, there are another 30+ Vipers registered at the HPDO this weekend! Two Regattas are Better than One, Babe.
Title Credit from a song so old that we can't even find it online, and huge kudos to the Houston Viper fleet for creating this great cover shot at the HYC parking lot, and to KO Sailing for an incredible Texas Open Pit BBQ!
October 11th, 2013 by admin