Posts Tagged 'gothenburg'
The intensity on the M32 Scandinavian Series ratcheted up in a massive way last week as the sport's biggest prize ever will soon be awarded at the end of the Match Cup Sweden in Marstrand next month.  While the Scandi Series is all fleet racing, it still served as the final big training regatta before the WMRT Finale – a combination of fleet qualifiers and match racing eliminations that will crown the 2016 champion – and the sport's newest millionaire.
Clean was on hand to do some commentary for the VIPs and a huge local audience in Gothenburg, and the video team put together a damned good highlight reel telling the story of the battle.  And that story came down to Ian Williams port tacking the fleet on a 150m wide river and getting his GAC Pindar team on the stage to grab the Gothenburg title.  Watch above and head here for pics and here for the written word.
June 20th, 2016 by admin
We don't have to feign shock at the latest comically silly behavior from the America's Cup; the release of thousands of balloons into the air to celebrate the end of the otherwise non-noteworthy America's Cup World Series Göteberg event.
It seems like just yesterday when the America's Cup had partners like Sailors for the Sea to tell them that RELEASING BALLOONS IS NOT A FUCKING 'THING' ANYMORE!  Apparently, that kind of thing doesn't matter to them anymore.  Or maybe they were jealous of all that press that Rio's been getting.
But the environment matters to us as sailors, and we have long known that the balloon industries' claims about biodegradable latex are mostly bullshit. Even the most 'eco-friendly' marketed balloons will be in the water or on the ground for months or years, doing wonderful things to the airways of fish, birds and mammals while decorating shorelines with their pretty colors as they 'break down.'   That's why no one with a conscience still releases balloons.
And even if they were biodegradable, would it matter? Cardboard boxes are biodegradable – does that give you the right to drop  thousands of them on a city from an airplane to celebrate your sailboat race?
Listen, folks – we get that the AC and its title sponsor Louis Vuitton has decided that super-wealthy are really all that matters for AC35's bottom line.   But we don't believe that you need to take a huge, stinking blue and yellow shit all over the environment just to show that you're part of their club.
Unless…hang on a second…could it be that Russell Coutts is hunting for some of that big fat Gazprom sponsorship money? Hey Russell, here's an idea for a ceremony to end the Bermuda ACWS event later this year: The party starts with a celebratory oil spill in the Great Sound, continues on to an all-you-can-eat conch, lobster, and bluefin tuna barbecue, and concludes with the release of thousands of mourning doves.  Be careful, though – it appears the Bermudians care more about their environment than you thought when you tried to steamroll them.

Title reference to something almost as nasty as the AC's environmental stance (NSFW).
August 31st, 2015 by admin
Mr. Clean's final dock walk of the 2015 Volvo Ocean Race is a doozie.  The king of Spain, the princess of Sweden, and plenty of last minute inside knowledge of the boats, the crews and what's to play for on what is likely a very light air race in the land of the Vikings.  Shot by the legend, Petey Crawford.
June 27th, 2015 by admin
Big Ben Ainslie popped over to Gothenburg for a short break from the business of foiling to receive the Mange Olsson Award (and give two more out to a pair of standout junior sailors), and we grabbed him to catch up on his new sponsorship deal, on Bermuda's status as 'home turf' for Land Rover Team BAR, on multihulls and the next generation of sailing, and much, much more.  Always a great chat with Sir Ben, and keep your eyes on this page for more interviews from the last day of the #volvooceanrace.
June 27th, 2015 by admin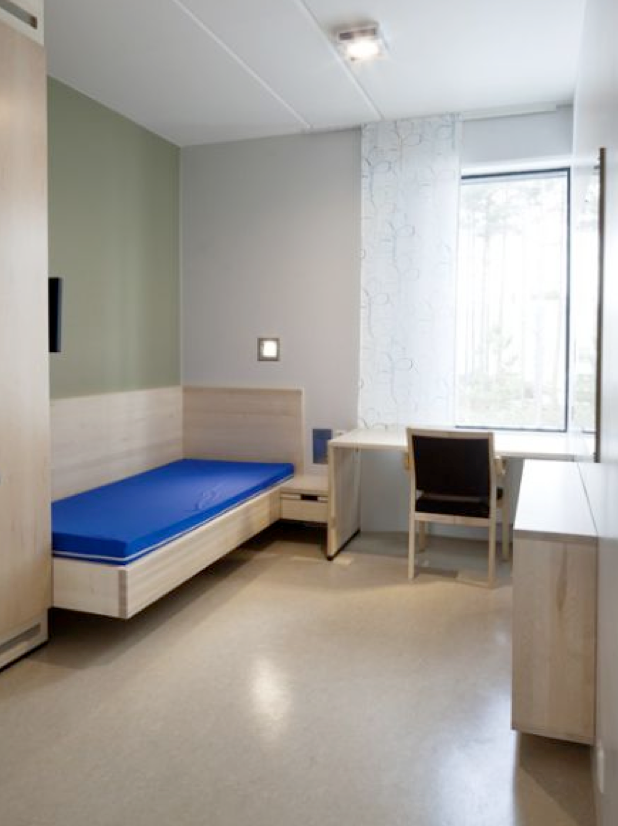 No, this is not a new micro-room in your local IKEA – it's actually a real, live Swedish jail, perhaps similar to the view of two Volvo Ocean Race sailors who were allegedly arrested last night for assault.
In a story that reminds us that the race is still (thankfully) made up of living and breathing sailors, Gothenburg broadcaster SVT Väst reported that two racers allegedly got into a good one last night with several security guards and police officers, and ended up in the pokey, where they remain.
Our own inquiries revealed that a couple of overzealous security guards decided to show how tough they were when the possibly overserved racers asked for more drinks in the exclusive Ocean Race Club.  According to SVT, two guards were taken to the hospital, one after being kicked in the head and chest, the other after having a chunk taken out of his thumb.
When local police showed up, one of the sailors allegedly resisted arrest, assaulting an officer and guaranteeing it wouldn't be just an overnight cool-off in the drunk tank.
Several witnesses told Sailing Anarchy that both sailors were from MAPFRE. There's just something about those (allegedly) fiery latinos.
VOR's official word is typically sparse: "Two men, who suffered minor injuries, have been released from hospital after being examined as a precaution.  We will follow the Swedish police procedure in not naming those involved. We are working with the authorities to establish the facts. It would be inappropriate for us to comment further while the investigation is continuing."
This and everything else we can find is in the thread, and stay tuned for interviews, a live talk show, and more during our Sperry supported coverage of everything Gothenburg this week.
June 23rd, 2015 by admin
It's your final chance to catch Genny Tulloch and the VOR Live Arrivals team as they welcome in leg winner Alvimedica and VOR winner Abu Dhabi!  We'll be out on a RIB to bring in the fleet; go to SA's Facebook Page for our own take on the finish, and be sure to check back in this week for a live talk show with the winning team, some great interviews, and maybe a hard-hitting question or three.
June 22nd, 2015 by admin
Clean Report
As the M32 Series live TV commentator and the voice on the carnage-filled highlight reel above, I accept that I am a little biased.  But in my opinion, this video (and the live coverage of the final day of racing that it is pulled from) was some of the most interesting and exciting racing I've seen in a long, long time.
It's easy to be invigorated at an event like this: Between the decidedly youthful flavor of the M32 fleet, the genetic deliciousness of Swedish women, the absolute love for the sea and sailing that so many Swedes seem to have, and the excellent turnout for an event that's just barely off the ground, I'm on cloud nine, and I can't wait for the rest of the season.
Equally impressive is the vision that former Berg Propulsion CEO and owner Hakan Svensson has for the M32, and we'll have some surprising and interesting announcements from them later in the week.  In the meantime, you can relive the Gothenburg event with the video above, and the links below.
Team Essiq Crash and MOB (slow-mo)
Team Trifork Capsize (3-angle)
Interview: Goran Marstrom and Kare Lung (Creator and Designer of M32)
June 16th, 2015 by admin

Clean Report
M32 Hydra Sailing went from 12 knots to zero in less than a second yesterday on the penultimate day of the M32 Scandie Series in Gothenburg, proving yet again that even the most space-age autoclaved carbon fiber is no match for a big piece of steel.  You can see the highlights from a day of light-air racing here, but if you really want entertainment, stand by for the final day of action, coming at 1400 CET today.  20 knots of cold breeze is pumping up the river and the final four/double-points format means it ain't over til the hot blonde Swedish girl sings.
I did my part last night to keep things interesting on the course today, topping up the dominant US-One team's champagne glasses until daybreak at the hottest club in town.  Will a hangover make a difference to the results?  Only one way to find out.  Swedish AC and match race legend Magnus Holmberg will join me in the booth for the day's call; click 'play' above and enjoy.
June 14th, 2015 by admin