Posts Tagged 'gopro'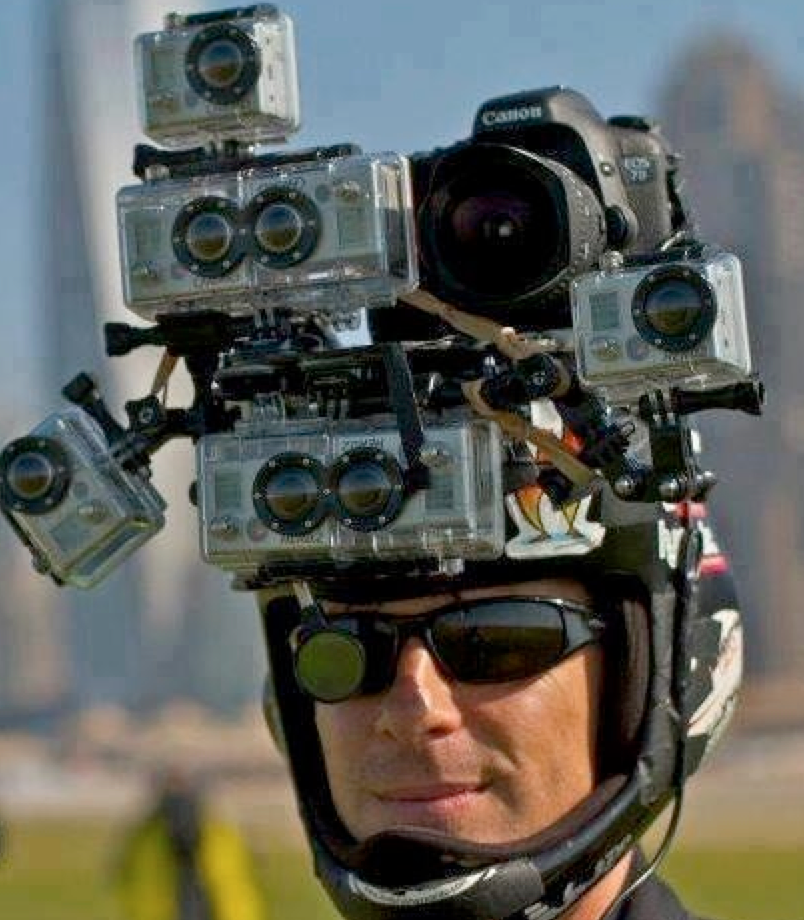 Thanks to our sport's inhospitable environment, high performance sailors were some of the earliest adopters of GoPro cameras.  The little clear box is ubiquitous on everything from optimists to round-the-world trimarans, and apparently that's the problem; everyone who wants a GoPro already has one.
After astronomic growth for its first few years, company sales dropped by 31% in 2015 and the stock is down almost 90% from its 2014 high.  Recent moves indicate GoPro thinks it grew its product line too quickly.
We think corporate arrogance and an unwillingness to move on from its familiar square form factor might be a better explanation for GoPro's woes, and if the new Karma drone fails to shock the world, the 'little camera company' is fully screwed.
Learn what GoPro's new strategy is to get its head out of its ass here.
February 26th, 2016 by admin
We're not quite sure how we missed this one, but here's today's Public Service Announcement:  Think about your GoPro helmet mount kit, and think hard.  Why?  Because there might just be a chance it could turn you into a paraplegic, or worse.
All this because of an interview with a lone French F1 journalist – Jean-Loiuis Moncet – who has been following Grand Prix legend Michael Schumacher and his very slow recovery from coma and paralysis after a skiing accident.   Moncet wrote in October that "The problem for Michael was not the hit, but the mounting of the GoPro camera that he had on his helmet that injured his brain." 
Because of Schumacher's massive celebrity, this single sentence caused a shockwave in the world of high-flying IPOs and action sports.  GoPro's stock (which had only gone public a couple of months before) immediately tumbled more than 20%, losing literally billions worth of market capitalization in a few short days (and other wearable cam makers followed).  According to Forbes, GoPro responded by immediately (and publicly) discussing legal action; perhaps this was what led to Moncet immediately labeling his comment as 'opinion' via Twitter just days later.
According to various sources, at least one German lab is testing to see whether a GoPro on your helmet can contribute to injury or reduce the efficacy of a helmet; considering the fact that more and more of you are wearing hard hats for your cat/kite/moth sailing, it's probably a prudent time to wear your helmet as the engineers designed it rather than the way your HD loving ego would prefer, right?
It seems obvious when you think about it – doesn't it seem stupid to glue a very strong, sharp-cornered bit of plastic onto the hard shell designed to protect your head?  Whether it is dangerous or not, there are plenty of other mounts to use…leave the helmet clear, for now.
December 16th, 2014 by admin
GoPro has never been about technology, and in fact the now-ubiquitous (and longtime SA advertising) San Francisco-based product line never had the smallest, the lightest, the cheapest, the most convenient, or the best-looking camera on the market.  That's what makes their marketing accomplishments more impressive, and make no mistake: GoPro is a marketing and branding company first, and a product second.  They market their asses off, and sell enough accessories that anyone in the world can use their cameras to record their passion.  We've enjoyed our relationship with the company, and we're stoked to see that they filed their S-1 Statement on Monday in preparation for an Initial Public Offering some time in September or sooner, though this IPO has been rumored since at least 2012.
After working with with the company for years, would we buy any stock?  It's a tough call in a business with tiny margins and almost guaranteed obsolescence; that being said, GoPro has solid numbers, an actual, physical product and distribution network, and has done a phenomenal job of diversifying its brand (becoming a content provider, streaming system, and social media juggernaut). The company has also spread its product amongst the most important people in extreme sports, and niche athletes are pretty reliable when it comes to brand loyalty.  In other words, even if a perfect GoPro killer emerged tomorrow, it would take gross incompetence and many moons to knock the industry leader off its pedestal.  Let's say we're 'cautiously optimistic'.
Talk IPO and tech stocks in the thread here.
May 22nd, 2014 by admin