Posts Tagged 'foil'
The Hugo Boss team's 'replacement rudder' headfake failed to effect a charging Armel Le Cle'ach, but Alex is happily hurtling along towards Cape Horn in the hopes that the Jackal will find some bad luck along the way.  In the meantime, illustrator Francois Denis and our friends at Ino-Rope continue to memorialize this Vendee Globe in cartoons, one of the latest featuring Denis's take on said spare rudder.
The caption reads "Sailing Anarchy knows the truth!"
Check out more of Denis's amazing cartoons over here.
December 9th, 2016 by admin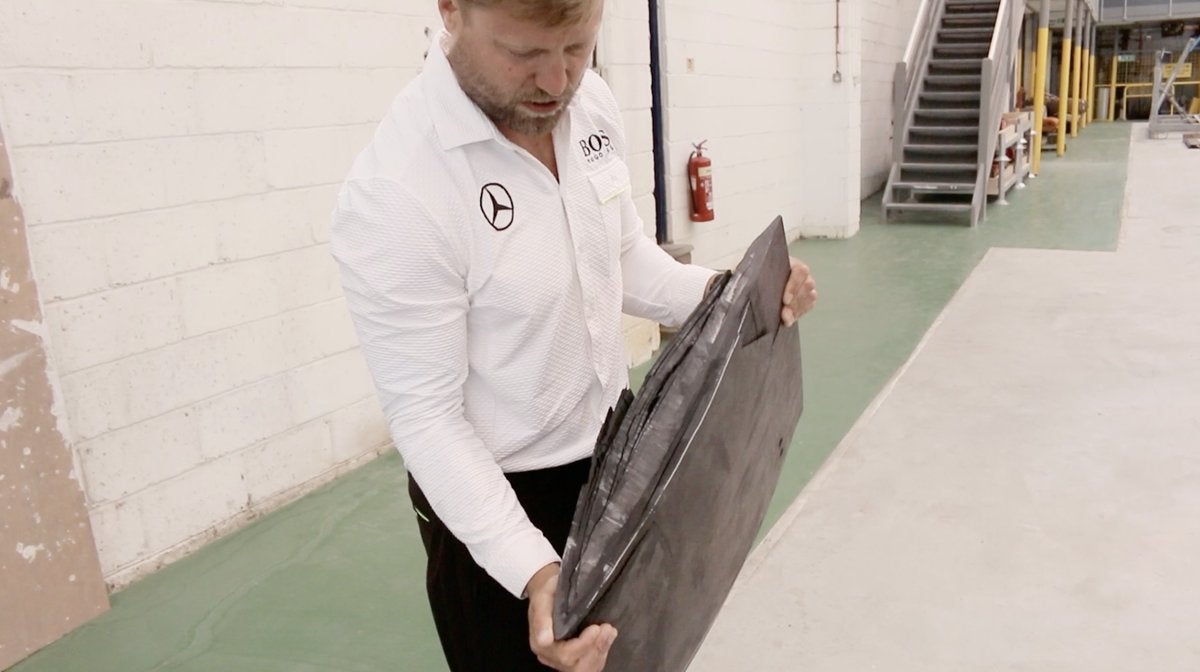 Our exclusive comment from the Hugo Boss team regarding Alex Thomson's replacement foil has lit a fire of speculation from all over the world, and we have to emphasize that we do not have any first-hand knowledge of a spare foil aboard the boat – it's all just words from an ATR source for now.  But a sharp-eyed Anarchist caught some of those words before they were deleted from the VG website; the conversation was between VG headquarters and Alex via satphone, and here is the text that's since been scrubbed:
VG: Do you have a spare foil?
AT: "It's an interesting question. One of the benefits of going for the design that we went for is that you have the ability to be able to push out what was there, and we'd be the only boat in the fleet that could put a foil in through the deck. It was certainly part of our consideration when we chose to go for this foil.
VG: Do you have a spare foil onboard?
AT: "One of the major problems with these foils is that they're very heavy. They're north of 100kgs each so the reality of being able to put another one in – getting it up on deck, and jiggling around with it – is that it would be very, very difficult. It's not an easy thing to try to do – I guess you'd have to have perfect conditions for it.
VG: Do you have a spare foil onboard?
AT: "Do I have a spare foil onboard? That would be telling, wouldn't it."
VG: Do you have a spare foil onboard?
AT: "No comment."
It may all be academic anyway, as Armel Le Cle'ach is just 12 miles from rolling Thomson as we speak.  It's head to head in the Southern Ocean for now in a race where anything can – and does – happen.  Anyone bored yet?
We're speaking to Alex tomorrow via satphone; we just put up a thread to ask your questions directly – post yours and if they're good, we'll get the answer straight from the leader of the Vendee Globe.
BONUS: For a crazy amount of data on the distances, speeds, and much more from the fleet, check out this cool page.
November 26th, 2016 by admin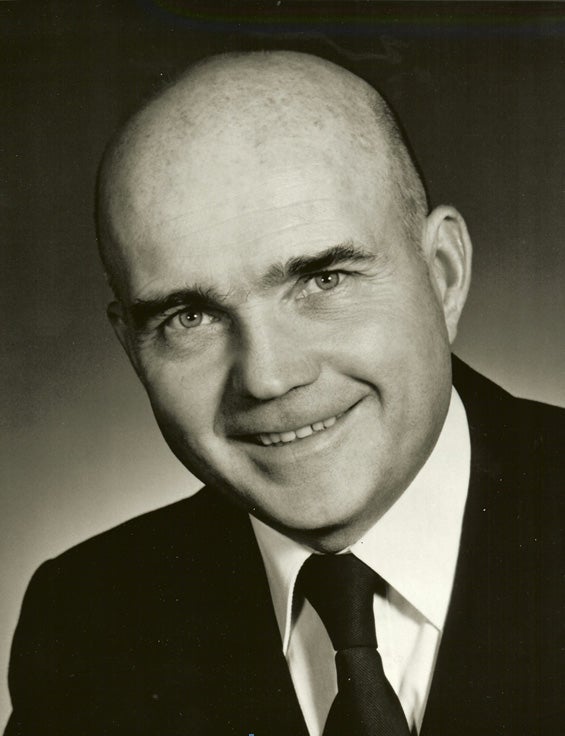 We've been documenting some of the shady battles surrounding kiteboarding's fight for sporting recognition for years now.  The first controversy came all the way back in 2009 between the IKA and IKF, and more recently, IKA began behaving badly again toward the fledgling PKRA, this time with ISAF's help.  The world would likely ignore all the fighting is this was about anything but the Olympics, and with kiteboarding already having been selected – and then dropped – during the last round of IOC confusion, kiteboarders and the ISAF paymasters pushing the new discipline can smell the blood – and money – in the water.
There are plenty of insiders who call Paul "The Pope" Henderson a disgruntled old timer, but we don't know whether his grenade-throwing comes from frustration at the one-time iron ruler of ISAF's current lack of relevance or from actual anger at where the sport is going.  Whatever his motivation, he's a smart dude with a well-formed argument that kiteboarding ain't sailing, and if it is going to be in the Olympics, it should come to Tokyo as part of the new Surfing events. We're not sure where Paul was when ISAF slid in and grabbed ownership of kiteboard racing, and we don't really agree with his point (if you've ever watched foilboard course racing, it sure looks like sailboat racing!), but we do agree that these conversations are essential if World Sailing is ever going to repair its reputation for ruining the sport with opacity, nepotism, and self-interest.  The Pope speaks:
The overview position that I support is that World Sailing is a membership organisation and not a company! Staff responds to the needs and the wishes of the members (the sailors). Not the other way around!
Please understand that I am not against any new concept sport. What I am against is that a new monopoly concept; Kite-Surfing uses Sailing as their avenue to Olympic Status which negatively impacts our sport.  Kite-Surfing is using Sailing to accomplish their Olympic goals.  Convertible Kite-Surfing or Formula Kites or other names are confusing so I will use Kite-Surfing.
About 6 years ago Kite-Surfing appeared at ISAF and naively were taken in as a new extreme sport. Then ISAF Council was told that they would try and become Olympic but only if the IOC would give to Sailing two additional Medal Events and therefore would have no impact on existing events.  All appeared to be acceptable to the usually forthright ISAF Council [/sarcasm -ed].
ISAF then went through a revolving door of what are now called CEO's with 3 in less than a year.  New CEO Mr. Andy Hunt returned from an IOC meeting stating that unless Sailing accepted Kite-Surfing with their "riders" not sailors all hell would break loose.   Sailing would have its events dramatically cut back or even dropped by the IOC. It was stated that the IOC in their Agenda 2020 were going from a sport focus to an event focus.
The next move was that "panic" set in and that Kite-Surfing must be made an event of Sailing in TOKYO2020 and that immediately the now World Sailing policies must be altered negating the previous World Sailing commitment that their would be no changes in events for 2020 after the unfortunate deletion of keelboats which had ripple effect of Sailing being dropped from the Paralympics. This also resulted in two new monopoly pieces of equipment being inserted
for RIO2016  which has caused great problems.
There was then a quickly conceived E-Mail vote to change the policy so that Kite-Surfing could use 2 of the 10 now Sailing events and not be only for extra events if awarded by the IOC. The World Sailing staff initiated a phone campaign to Council to get the required vote to ensure this change passed. The rumours spread fast that the Finn would be dropped and the 470 made Mixed so that two slots opened up for Kite-Surfing. It should be noted that the Finn and 470 are the only 2 classes which are now not commercial monopolies.
There was a great reaction from several of the other International Olympic Sports to the IOC focus on events not the sports. The IOC Executive Board issued a clarification of their Agenda 2020 stating that the IOC new direction would not
impact the existing 25 Olympic core sports of which Sailing is one. The threat that Sailing is on the way out is not true.
The IOC has totally refuted the World Sailing panic.
What the IOC has done is to increase the number events to 310 from 301 and to state that the number of athletes will be
10,500. They have also added 5 new sports to the existing 28, Baseball/Softball (Now 1 Federation), Karate, Skate Boarding, Sports Climbing, and Surfing.  Another issue is the IOC stating they want "Gender Equality".  Baseball will have 25 athletes for the Men's event of Baseball and 15 athletes for the Women's Event of Softball.  The observation here is that the IOC makes general statements but all are adaptable to the specific needs of the sports which is why "Gender Equity" is more appropriate.
Conclusion:  Kite-Surfing with their "riders" and off-the-beach sport fits into the new IOC confirmed sport of "Surfing".
They can develop all their "convertible concepts" free from the constraints of World Sailing which have evolved over decades.
"Surfing" is the International Sport Federation Kite-surfing must use to get their desire to be Olympic and not totally disrupt Sailing.  I trust World Sailing will go to the IOC and ask that this be the direction followed by Kite-Surfing as everyone wins but more importantly is that Sailing is not totally disrupted again as happened with the keelboat issue..
Personal:
Over the last several months I have asked for clarification and answers to several questions posed to the World Sailing staff and been told that I am just a sailor and have no position at World Sailing.  The result of this staff position is that I will put forward my name again as President in hopes that I might finally get some answers.
The next few months are crucial to the future of Sailing and that at least till November I will have a podium to put forward my concerns.
Regards,
Paul Henderson
A Concerned Sailor
September 3rd, 2016 by admin