Posts Tagged 'Florida'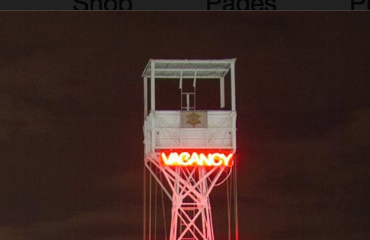 Clean Report
With 2017 marking the 30th anniversary of Quantum Key West Race Week, we expected something something of a boost to the once-great regatta – an event that had seen 12 straight years of declining overall and section fleets through last year.  But when we looked at the results from opening day, we were actually quite stunned to find just 87 boats on the scorelines – the smallest overall KWRW fleet we can find recorded numbers for, and a whopping 40 boats off 2016 (a 30% slide)!
Now that all the big boats have thrown in the towel, the TP52s are actually the largest boats competing at the entire event, and of course they are the only grand prix racing left down South, and with the Melges, Marstrom, and even J/70 numbers off, that's a great thing for the hundred-plus pro sailors signed on to crew during one of the hottest TP52 seasons in a decade.  But for the family sailor, the club racer, the aspiring one-design competitor, and most especially the international competitor, it sure does look like it's over, and the Storm Trysail Club is busily hammering away at the coffin nails so effectively placed in the 2000′s by the previous organizer of the event.  And considering their nearly non-existent marketing and promo of the event this past year, precisely zero people are surprised (did they spend all their marketing money on this 'commemorative anniversary program'???)
We will be conducting a postmortem of the victim in a special podcast next week, discussing the issue with pros, amateurs, and organizers to find out what happened, whether the event can even exist at 87 entries, and where are the alternatives. Got questions for them or your own ideas on just what happened?  Say your piece here.
January 17th, 2017 by admin
Hurricane Matthew is close to finishing up his best impression of a Worrell 1000 race course, and the storm has now killed some 900 people (overall), done billions in damage, and left millions without power as he works his way up the Carolina Coast.  The footage above comes from the AP, and is mostly of a very wet Charleston SC.  Those gorgeous new James Island Yacht Club docks that made Charleston Race Week launching so much easier last year are smashed to pieces, while cars, boats and anything else with westerly exposure got slammed.  Fortunately the worst of the surge in CHS came with low tide, but there's plenty of rebuilding to be done everywhere Matthew has already touched.  Incredible that the US has only seen four deaths (two tree strikes and an elderly couple due to generator/carbon monoxide) despite it all.  We'll have more pics and stories of this direct hit soon, but with Matthew still lashing the southeast coast with nastiness, give a call to your friends near the water – they will appreciate it!
And for something really cool, watch the Frying Pan Shoals live stream right NOW!
October 8th, 2016 by admin
Tropical Tidbits gives us one of the best hurricane forecasts anywhere, here's the 8 PM update on huge Hurricane Matthew.  Watch it all, and if you're on an island, in low-lying areas, or in a situation where extended loss of power could be dangerous, get out.
Grab your important shit and your kids and animals and head west until you find something interesting to do.
If you're not sure why, look at the forecast visualization to the left from the nullschool Earth map, or play with the tool yourself to see how screwed your house will be.
Those of you who stay in your homes, post your pics and links to videos in the thread, and try to do it before the cellphone antennas fly away so we can all live (or die) vicariously through you.
Who are we to judge?
October 5th, 2016 by admin
Okay, so maybe drinking a mix of five different liquors while navigating your 72-footer offshore isn't the best idea?  Certainly telling the cops about your Long Island Iced Tea consumption ain't! The sordid tale of Thomas Baker's Time Out on the beach in (where else?) Florida is here, with thanks to RKoch.
September 8th, 2016 by admin
A fruitcake named Reza Baluchi joined Rimas, the Flyin' Hawaiian, and Reid Stowe in the illustrious ranks of the Idiot Mariner Society last weekend during a passage attempt from Florida to Puerto Rico in what is essentially a human-size hamster wheel.  Reza's been rescued before, but this time was different, or so sad Baluchi's website.
"Reza is so confident that he will succeed in this trip because he has carefully articulated every detail it takes to survive. In the years 2010-2012 he survived the dangers of Death Valley, by carefully planning where he would obtain water and rest for the night. By going through this experience, this is when the idea of traveling through the Bermuda Triangle was born. He spent his time running through 120 degree weather on a daily basis and it was no bother to him."
The Coast Guard picked up Baluchi on Sunday in a 'voluntary rescue' and his hamster wheel was being towed to shore.  The CG had previously warned Baluchi not to depart, considering his plan 'unsafe.'  Shocker.
It appears Death Valley failed to turn Baluchi into a successful mariner. Another shocker!
April 25th, 2016 by admin
Race Chairman Chris Woolsey gets personal as he heads to Cuba to welcome in the Miami-Havana Race fleet. Marco Oquendo photo of the line honors winner Trebuchet with a bunch more on SORC Facebook. From the race thread.
Okay, after many months of preparation and 24/7 phone calls and emails, arguing with PayPal, various government agencies, and so on, SORC's Miami to Havana Race finally came to fruition today.  The last few months have been an exercise in not giving up when hearing the word "no".  I have not heard the word "no" as often as I have in the past year since I stopped frequenting singles bars.  Fortunately, I can be pretty stubborn. Even more fortunately, there was a small army of volunteers, boosters, and problem solvers helping to make it all happen.
Last night's party was epic, gathering a crowd at Coral Reef Yacht Club as large as any that I have seen there for any offshore race I have ever seen, and I did my first race there over 40 years ago.  We wanted to have a send off party with a distinctly Cuban beat, for which a couple of SORC volunteers literally walked Calle Ocho on a weekend evening until they heard the right sound, and voila!, a four piece band for the party.  The check in process went relatively smoothly, as did the skippers meeting, though we did run out of apparel at the end of the night, something we may remedy with a bit more merchandise and an online store.
Today's start was picture perfect, with clear skies and light shifty breeze keeping crews on their toes, with some big gains and losses available early on.  All classes started on time, without any issues other than one boat being a bit tardy to the line.  You can see the rest from the tracker.  We set out to lay the foundation for a great race, but not to try to create a puffed up bloviating PR monster that would be impossible to live up to; we didn't talk any shit, we just set out to run a clean race with no issues, and so far we met every goal and then some, with 46 boats crossing the line on their way south.  There is a long way to go before the deal is done.  I head down tomorrow morning for the rest of the fun.  So now I get to drop a line I've wanted to use ever since seeing the movie "A Few Good Men", about something I have wanted to do since I was a very little kid:  "See you when I get back from Cuba."
February 11th, 2016 by admin
Bill Canfield and a group of Storm Trysail volunteers stepped up last summer for the long, tough slog to try to rescue West Race Week from certain death, and with 119 boats on the line, the event scored its first increase in overall fleet size in 12 years.  With the event finished, we grabbed Bill to see what he thought of the event and where its future lies, for another SA "Innerview".
SA: First off, who was behind this big effort?  Of course there are volunteers and clubs and classes that help, but a success like this requires guys and gals who are unstoppable forces.  Who gets the credit?
BC: The credit needs to be spread around for sure. In the case of Quantum Key West Race Week, it was a strong group of past Commodores from The Storm Trysail Club who worked tirelessly for over 6 months in all aspects of the event. We needed an early commitment from all our industry sponsors but that began happening when we received word that Quantum Sails was willing to come back as our title sponsor. The next big stumbling block was winning over the town of Key West and gaining their support physically and financially. While they had a strong relationship with the previous organizer, we were just another out-of-town yacht club to the city fathers. The US Navy-controlled Truman Annex was essential to run our mobile marina and we had to convince them we were both credible and responsible partners as few events have access to this property. The businesses and home owners on Caroline St. allowed us to set up regatta headquarters at a great inconvenience to their day to day operations. To say the logistics of this regatta were difficult would be a major understatement. The partnerships have now been reformed and our future in KW is far more certain than when we started operating in Key West.
SA: When exactly did you know you'd be taking over the event?
BC: We got the go ahead in late May but as a new Trysail member I did realize that Block Island came first.  Not only was it Block Island's 50th anniversary but Block is the STC's signature event, so we really didn't hit the ground running until late July. At that point we were 90 days behind schedule but there was no panic. The Club has long been good at event management and the confidence to succeed was there but the road was not always clear and often complicated.
SA: That's an amazingly short amount of time, especially for something as big as Key West.   What about next year?
BC: Next year we go full bore from March 1 on.
SA: How did you decide what to prioritize – in other words, what did your plan look like for 2016, and what does it look like for the next 5 years?
BC: Wow, wish I knew! Seriously year one we were committed to doing everything as efficiently as we could, which meant continuing to do a lot of basic things the way they'd been previously done, but with a touch of Storm Trysail mixed in. I believe we accomplished that! I have lots of ideas where I would take the event in upcoming years but our first priority will be a debrief with three components to study and breakdown.
First we look at every expense line on the P&L and decide how to do it better, but with an eye on dollars spent. Which services should remain in house and what should be farmed out to other professionals? Next we look at the overall team of volunteers and discuss where we were weak and what any new volunteers would be expected to accomplish with an emphasis on local involvement. Finally, what do the entered racing teams want out of KWRW? We have already gotten a lot, but always want more input from competitors and sponsors, and we'll continue to seek it out. We need the next 60 days to answer this question sensibly.
SA: Another year, another handicap rule.  What is ORCi, how does it compare to IRC, and what is the future in windward/leeward handicap racing?
BC: I'm unfortunately not a technical person and don't understand handicapping rules as well as others. I do know this, most of my sailing and event management had been spent using the Caribbean Sailing Association (CSA) Rule. It's 50 years old, it's simple, it's cheap, it's tweaked each year to stay current, when other rules are compared with our results most boats and classes are highly satisfied. To me this is what makes a handicap rule good for the average sailor. We will not go to CSA for their rule but strangely enough, Caribbean events continue to grow in numbers especially with boats from Europe, and that is not generally the case in the US. My point is for classes that were not one-design, we introduced ORC club as an alternative to the always-unpopular PHRF. We are hoping to draw families and club sailors back to Key West. Early days, but I believe we are on the right track with this addition.
SA: Is there anything else you can take from the Caribbean regattas?  They certainly seem more diverse in format than most of the big US regattas.
BC: One direction the Caribbean events are going is a day or two of racing around rocks and islands. This is also very popular and I again point out our numbers are up or at the very worst stable. We plan on listening to the sailors at Key West to create more interest for the non-pro driven boats.
SA: Many 'racy' regattas have added cruising classes with varying degrees of success, though your first shot at it seems to have missed.  Is there a future in it?
BC: I go back to the last answer and say yes. We did not market our cruising class well and time was short this year. Can we get boats to do feeder races from east and west coast of Florida? Why not – it's the perfect time for South Florida racing.  Once those feeders get to Key West for an event that's been tweaked to attract them, we believe those boats will enter race week. This will remain a Grand Prix type of event most certainly, but can we draw a few dozen boats to a cruising type race, yes!
SA: Series are all the rage, and there's been noise for years about 'rekindling SORC'.  Is there a place for KWRW in that kind of concept?
BC: Many of The Storm Trysail Club's current members gained their entry to blue water racing from the SORC so there is a strong connection to that series. The quick answer is yes, but not yet! With my Caribbean experience I hope to be a bridge and work closely with the southern events that run from February through April. Our goals include the organizing of transport from Florida to St. Thomas or Antigua to catch the Caribbean 600, St. Thomas International and Les Voiles to name a few. We will also build back up our race to Jamaica which is a fantastic race. No series yet but many possibilities exist for this in the near future.
SA: Two small races to Cuba have already happened, and the third starts in just days, with the big Miami-Havana race in just weeks.  How does the opening of Cuba impact racing in South Florida and the Caribbean?  As a Caribbean guy, what potential does Cuba open up for winter racing?
BC: Having lived in Key West for the 5 months Cuba has been opened to Americans,  I'm a bit skeptical about their preparedness to host events. Its my belief these regattas are really pushing the envelope in a negative way unless they remain small. Exciting, "bucket list" for sure,but not yet for us. it will eventually happen. Southern Florida boats will flock to Cuba but let Cuba get a bit more structure in place first.
I don't see much interest from Caribbean events in Cuba as it really is another competitor for the same entries with little ability to work together at this point due to time, distance and lack of local structure. A regatta in the Caribbean can offer a much better product than Cuba if curiosity is not considered. As we say in St. Thomas "soon come" but not quite yet for us.    Virgin Gorda with 1000 residents is far better equipped to handle a major event then is Cuba at this point in time.
SA: KWRW has become fairly non-diverse.  By that, I mean that just two one-design classes make up the majority of the regatta, with a smattering of other boats.  Is this what we can expect from future KWRW fleets. What fleets do you think can be persuaded to come sailing in KW?
BC: That's an open ended question but the answers are plentiful. Let me turn it around and ask what large one-design fleet would not like to sail in KW? The regatta has ended up where it is for many reasons but as these reasons and problems are dissected and solved the future is open to all classes and types of boats in these waters. Just on the surface the water portion of the event is already fabulous with great conditions and talented, creative and forward thinking race committees. That is an excellent place to start and few venues can equal these facts.
SA: A quick look at the media output at KWRW shows very little difference from the past few years – in other words, a largely amateur effort with weak exposure.  Is there some way to bring KWRW into the modern age of the internet?
BC: Finally the zinger question I've been expecting. Hey, we came a long way this year without much "big pimping" from some groups. If you really and fairly look at where we are, I believe we have arrived in the modern age of Internet and social media. We had event apps at both Block and KW. Our bloggers and face book teams screamed out the news and pictures each day. Was it perfect? Of course not, but it was humming on 4 or 5 cylinders in a positive fashion. Our membership is not young but we are smart enough to know the future of all regattas is social marketing and the Internet. We spent 10 times our initial budget on solving these problems and a really close look at our accomplishments by SA I believe would change your opinion.
SA: KWRW had big one-design multihull fleets more than a decade ago, long before they became 'acceptable'.  With the exception of the GC32s (who said they'd never come back) and a couple of cruising cats this year, multis are still a no-show.  Is KW the right place for things like Corsairs and Farriers and M32s and the like?  If so, do you plan on trying to bring them into the fold?
BC: I'm a big fan of multihull fleets and was extremely disappointed things did not break our way this year. I'm not sure our conditions lend themselves to the GC 32′s. Last year they were breaking down and the need for a crane launch did not favor that group with KW conditions and inter structure.  I worked long and hard with the M32′s this year which are non foiling and beach launched but for now stationing in Bermuda made more sense in the short term. It was also a year that a group of Gun Boats went south to St. Thomas event but both groups are expected next year along with other multihull fleets.
SA: Our research indicated a number of reasons KWRW nearly died, but by far the biggest reasons were (1) Owners and crews of smaller boats felt like second-class citizens, and (2) both regatta management and Key West rentals and marine businesses inflated their prices to unsupportable levels.  Have these trends been reversed?  How have you addressed them?
SA: I'm not sure either reason is totally valid as stated but… In older days point 1 was the case but is no longer true. The J70 class has found a home here and I don't believe they are slighted or feel slighted in any way. KW is an expensive destination. In many ways it makes Newport appear inexpensive.
The town and its marinas are simply full to over flowing for six months of the year. There is no price gouging here but simply high demand. The key to attaining event financial success down here is an early commitment 6 months out. You simply cannot wait till the end as prices will rise as the island begins to fill up. They will be higher 3 months out than 6. My advise to all is commit early and save money.
SA: What big announcements do you have for 2017?
BC: Tough question considering we have not had a meeting nor time to debrief the entire race week. Let me personalize this a bit and put an individual's ideas out there. Bill Canfield will be pushing the J 70, C&C 30, J88 and J 111 class to use KW to hold a championship like Nationals, NA's or Midwinters at our event. I will be going after Gunboat owners and the M 32 cats to be present at KW. It's my goal to have an afternoon exhibition in Truman Annex for teams to do some match racing for fun with the town of Key West invited to watch. The M32′s would be perfect for this spectator friendly exhibition after racing doing the day.
I'm hoping to introduce a Yacht Club Challenge next year where a fleet of brand-new Far East 24′s would be available at a low charter fee to yacht clubs. This would open Key West Race Week to a whole new generation of young sailors. Hopefully our biggest announcement will being named as host to one of two TP 52 Super Series events most likely coming to Florida next winter. Lots of things in the process pipeline. Stay tuned.
Hey, do I get to pose a question to SA?
Will we get support from Sailing Anarchy to help promote the event in the future?  It seemed you were strangely passive this year which is unusual for your web site. Are you convinced QKWRW is on its way back?
SA: Well, not usually, but for this once.  We appreciated your reaching out to us early in the process but we were quite skeptical that STYC could bring it back from the brink with so many years of mismanagement.  Rather than harp on why we weren't optimistic, we chose to stay quiet and stay neutral, even going so far as to turn down your advertising dollars to ensure we could report on your progress without internal conflict.  Remember, Bill, the last guy literally hated us so much that he pretended we didn't exist, long after we were indisputably the country's most popular sailing site.  Historically, we didn't have much faith, so we adopted a wait-and-see attitude.
To your second question, my answer is unequivocal: Yes, and if you continue to do what you say you are doing – especially listening to your competitors, sponsors, and advisers, there is no question that the event will grow.  It is an incredible place to race at a perfect time of the year, and no competitors have popped up to steal the show.  There is one caveat, though: If you spend too much time focusing on the TP52, M32, Grand Prix part of the show, the numbers will start to fall again.  The engine that runs Key West Race Week has always been the Average Joe looking to escape the Northern winter while having fun on a race course.  The last guy forgot that, and Joe now saves his money for Charleston Race Week.
January 25th, 2016 by admin
A pair of big storms is set to drench the US, but without a major hit in some time, you can smell most of America (aside from the Weather Channel and Home Depot) getting complacent.  Are we so programmed to quickly forget the current tragedy that we're doomed to repeat it?  A look at New Orleans' rebuilt levee system says 'probably.'
Meanwhile, Florida Governor (and Midnight Oil frontman impersonator) Rick Scott declared an emergency today for the already homicidal Tropical Storm Erika, though she's likely to do little more than make a muddy state muddier.  Erika updates from the Anarchists are in the forums here.
And on the Left Coast, Hurricane Ignacio is teeing up on the Hawaiian Islands, where ancient crumbling stormwater systems, infected sewage discharges, and widespread beach closures threaten to turn American indignation at the Brazilian Olympic venue pollution into a discussion of first-world hypocrisy.  Monitor Ignacio over here.
August 28th, 2015 by admin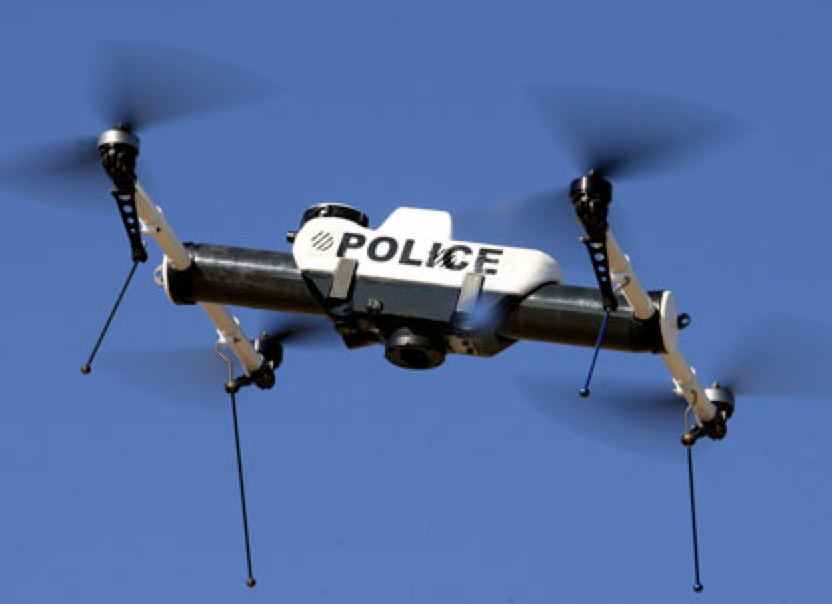 The Everglades Challenge is the gift that keeps on giving, at least if you like the esoteric fields of regatta management, event media, and government overreach.  We supported the USCG's termination of an event that failed to get a required event permit, but now another governmental body – the FAA – is shoving their face into the mix.  According to Motherboard, the dude who shot the Everglades Challenge beach start video with a DJIA Phantom 2 drone received a nastygram from the FAA last week, claiming that his posting of the video to Youtube made him a Commercial Operator under the law.  Apparently, the fact that Youtube puts ads under videos makes Jason Hanes' obviously hobbyist footage makes him some kind of business pilot.
This is the first time we've heard of an enthusiast UAV'er getting dinged by the FAA (as opposed to people actually advertising their drone business), but if one overzealous official can do it, a hundred can.  We love drone footage and it's got major utility for all of us – teams, coaches, the media, marketeers – even RC and juries, and it needs to be regulated in the most sensible, least restrictive manner.  And the line between hobbyists, artists, and commercial pilots is not nearly as bright (or as far-reaching) as Tampa FAA Aviation Inspector Michael Singleton thinks it is.
Sailing Anarchy encourages US Sailing (or in their absence, individual regatta organizers) to come up with a short, sensible framework for UAV operation at regattas; something that should include registration requirements for each drone pilot (and permanent identification marks on each drone), access and safety rules that differentiate between official media-operated drones, outside media-operated drones, and team/coach-operated drones, serious consequences for interference with racing or boat impacts, and strict proximity and altitude limits.  Maybe if we show we've got our shit together, we can help persuade the folks at the FAA to include the maritime sports community as they struggle to come up with rules that make sense for a wide variety of circumstances in a super-rapidly growing field.
You can read the letter here and we encourage you to check out the full article.
March 13th, 2015 by admin
We've watched from afar as the Watertribe Everglades Challenge went from a wacky little raid to the biggest race of its kind anywhere, and we've been massively impressed to see organizer and founder Steve "Chief" Isaac negotiate the fine line between staying off the radar and creating an exciting, interesting format that allows kayaks and canoes to compete with multihull and monohull dinghies.  Isaac made one mistake though – he tried to stay 'pirate' when it was time to get along with The Man, and the result is a pissed off Coast Guard, pissed off competitors, and an event that's now been thrust into the spotlight for all the wrong reasons.  Chief has responded in a pretty solid way (and you can see another movie of the event here) but the conversation rages on (with tons of reports, links, and photos to tell the story).

Longtime SA friends Ron White and Mike McGarry were very much on pace to win this Everglades Challenge until it all went sideways – here's Ron's story.  Following it is his analysis of the race conditions and organization, and remember: Ron would never tell you so, but he's one of the key figures behind the undisputed success of the largest freshwater distance race in the world – the Chicago Mackinac.
As a competitor, I can tell you that I am aggravated almost beyond words.  Since last year's event we have spent an entire year prepping, modifying, and testing our entry, including two training trips to FL.  Just the process of adding a masthead screecher and rowing-seat rig was mind boggling, expensive and fun, but make no mistake: We spent the time and the money to in search of a first-to-finish victory, and we sure wouldn't have done it just to mess around with my Tornado "for fun".
Mike and I have a track record of approaching the kind of stuff methodically and professionally.  We can't afford to screw up since we are both type 1 diabetics.  Not everybody has that dynamic, but for this race, there was nothing surprising or unexpected about the forecast at all.  We knew there would be a flood tide opposing 15ish knots of wind on Tampa bay.  It was a PERFECT day to be on the water, we crushed it at the start and getting out of the Bay, and then we flew down the coast to Stump, arriving at Checkpoint 1 (CP1) 3 minutes behind the Howe brothers at 12:12.  Game on!!!
When we arrived at CP1 expecting to do a 15 minute turn around, we were informed that we had to stay put, and the reasons given were "sketchy" at best.  We then learned that the USCG had "terminated" the race by reading news reports online (more on this later).  We remained at CP1 for about 6 hours with a handful of other sailing competitors, on basis that Chief was trying to get the USCG to allow us to resume racing.
The group at CP1 discussed the situation and several decided to continue down the course to Key Largo, not racing, but a cruise.  The Howes (Loudmouth and SailsFast) decided to do the entire course including checkpoints, for the sake of training.  Mike and I decided to skip CP2 (No reason to battle the 10,000 islands if not racing and we've been there, done that) and proceed directly to Flamingo.  we left CP1 at about 6:15 PM on Saturday and sailed for about 18 hours to Flamingo.  It was a spectacular and physically grueling sail.  When God invented the beach cat it probably wasn't intended to race overnight, offshore in 15 to 25 kts of wind and 6 to 8 foot seas! While grueling, it was fun, and the hardest thing was finding a way to sleep.  We switch off the helm every hour, and the challenge was to find the least uncomfortable but still secure spot – settling on the tramp after numerous other failed attempts.  It was wet but secure and you were able to relax in between getting water-boarded.  Waterboarding = torture?  Wimps.
By the time we were making the turn into Flamingo, the wind was building and gusting to 25 plus, we put in a second reef and landed in Flamingo in the early afternoon.  We decided that since the forecast was for the E/SE wind to continue at 20-25 that we had no reason to spend 13 or so hours punching close-hauled across FL Bay (been there, done that, too).  We called our wives and they brought the truck and trailer to us.
The Howe brothers have another incredible story, earned while going for the full EC course.  Their ride – an ARC 22 cat – is a powerful boat, and they were flying as they approached the 1000 islands having rounded Cape Romano.   The Howes were about 10 miles from Indian Key when their rear crossbeam broke in half at the end of the traveler!  Ryan Howe jumped into action, grabbing both ends of the busted beam, holding the boat together while "Super Todd" dropped the main in about 10 seconds.
In 4-6 foot seas and what seemed like about a one-second period, they pulled off the boom, lashing it to the beam as a splint. Under jib alone, with a 145 degree tacking angle, they only had two choices: Marco Island or Mexico. While Mexico would have been an easier ride, neither Howe had their passport with them, so Marco it was!
We have lots of miles and dozens of races under our belts sailing both with and against the Howes, and they are simply some of the best, toughest sailors and watermen we know.  It took them 12 hours to sail back to Marco, and the entire way they had no idea if the boat would hold together.  True professionals, fully in the spirit of the Watertribe, there was no way they were going to summon rescue unless it was the only option.
The Everglades Challenge provided us with a truly momentous challenge to finish first, which has always been our goal.  Part of our disappointment stems from the fact that given our boat's potential and the Howe's situation, we were actually in a position to accomplish that tough goal – a tiny window that opens rarely and for this year, closed immediately.  Because there was no race.
Some conclusions for now:
1. The weather in no way warranted terminating the event, and conditions didn't deteriorate, they actually went from great to better.  The Watertribe rules call for participants to be "expert" paddlers or sailors, not for them to acquire their expertise during the event.  This is really tough to police with any major event.  At the start we and our wives and friends observed several competitors that appeared ill-prepared for the conditions, but the vast majority were fine.  Given the forecast it was clear how one needed to be dressed and prepared.  The Tribe has to figure out a better method of screening entrants and a better process of pre-race inspection.
2.  I in know way blame the USCG for their action.  Given that there was no Marine Event Permit, and that apparently a  911 call initiated that resulted from an unknown source, when the coast guard arrived and were surprised by what they saw and absent satisfactory answers a decision was made.  I have personally applied for 4 separate MEP's involving the Mac and worked with the USCG for years.  The Mac relationship with the USCG is fantastic.  We honor them at our events, and thank  them officially for their service before and after.  Even when the shit hits the fan as it did a few years ago, they simply work with us as a team to improve when it is necessary.  Facing the truth, there are lots of chuckleheads and morons on the water, and all of us have stories about idiots who don't follow the rules.  Law enforcement at any level deals with them on a daily basis and has a conditioned response, call it boater "profiling".  Had the USCG been informed of what was happening, I don't believe they would have panicked at the sight of 130 or so small boats and kayaks crossing a major shipping channel.  They would have put out information releases to mariners and even policed the area and kept the path clear while the congestion was a factor, which is a relatively brief period.  Some will argue that law enforcement is a bunch of armed jack-booted thugs with an attitude.  I hate generalizations, and that is just not fair.  Maybe in the past the old system has worked but this "perfect storm" has changed the landscape, and there is no question that for the event to survive the USCG will have to be involved and changes will have to be made.
2.  I am a big fan of the "Chief".  He has proven to be a visionary and created something that is now legendary and is watched around the world.  That one guy has carried the load virtually singlehandedly all these years is truly remarkable (no disrespect intended to the many CP captains and folks who assist).  I I stated in my pre-race memo, the event has literally changed my life in regards to the physical conditioning and training I have done to participate.  I would encourage anyone who has the ability to set a goal and go hard for it to make a plan and try it.  However, the event is at a point where it needs a more professional level of management, not to replace the Chief, but to support him.  It is ironic that Chief is now up to his armpits in alligators, but he has posted a very contrite acknowledgment and is already working with the USCG to resolve the issues and make the event survive.  He's a standup guy and he now needs our support.  I have lots of suggestions and will save them for Chief.
And Swampmonkee and ChainSaw will return next year to accomplish our goal…and earn another sharks-tooth necklace.
Coastie and Clam Counter just arrived at the dock in Key Largo at 11:20 AM today 3/10.  We were their welcoming party.  All is well.
-Ron
March 11th, 2015 by admin