Posts Tagged 'FAA'
As much as we appreciate a little freedom, we're on board with what some may say are draconian measures to regulate quadcopter activity in US airspace released last week and set to go in effect tomorrow to spoil Santa's surprise.  The new FAA rules require mandatory federal registration and marking for every UAV over a half pound and flown anywhere in the US, including the several million forecast to be sold this Christmas season.  Leaving aside the implications of what is essentially still a free-for-all despite mid-size UAV's being perhaps the cheapest and most efficient terrorist weapon ever, we've already seen a drone crash into a racing boat at a world championship while its owner stayed silent when the call went out to claim it.  Something's gotta give.
Our unique sport is uniquely situated to benefit from these great little bits of tech, and while the slightly annoying new registration requirements will be almost impossible to enforce, we agree with FAA that they will at least provide something of a 'culture of responsibility' for the tens of millions of drone owners already buzzing around out there. Plus the online registration takes five minutes and at five bucks, it's dirt-cheap – and free if you register the first month of the program.  Fail to do it and get busted, and the fines can be as much as a quarter of a million bucks and prison.  Commercial users and non-US citizens, you're shit out of luck – it's back to the crazy-ass long form paper registration system for you.
UPDATE: Wanna blow UAV's out of the sky safely?  How about this little number?
December 20th, 2015 by admin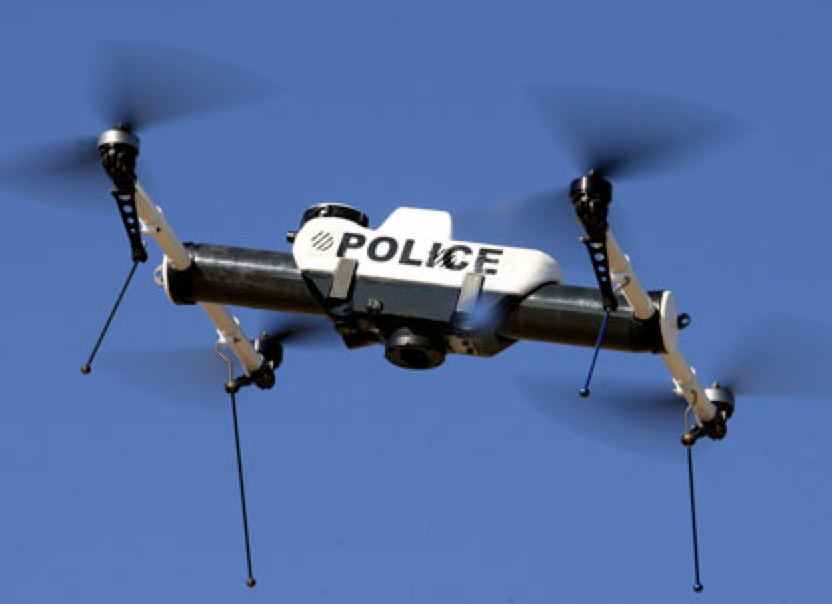 The Everglades Challenge is the gift that keeps on giving, at least if you like the esoteric fields of regatta management, event media, and government overreach.  We supported the USCG's termination of an event that failed to get a required event permit, but now another governmental body – the FAA – is shoving their face into the mix.  According to Motherboard, the dude who shot the Everglades Challenge beach start video with a DJIA Phantom 2 drone received a nastygram from the FAA last week, claiming that his posting of the video to Youtube made him a Commercial Operator under the law.  Apparently, the fact that Youtube puts ads under videos makes Jason Hanes' obviously hobbyist footage makes him some kind of business pilot.
This is the first time we've heard of an enthusiast UAV'er getting dinged by the FAA (as opposed to people actually advertising their drone business), but if one overzealous official can do it, a hundred can.  We love drone footage and it's got major utility for all of us – teams, coaches, the media, marketeers – even RC and juries, and it needs to be regulated in the most sensible, least restrictive manner.  And the line between hobbyists, artists, and commercial pilots is not nearly as bright (or as far-reaching) as Tampa FAA Aviation Inspector Michael Singleton thinks it is.
Sailing Anarchy encourages US Sailing (or in their absence, individual regatta organizers) to come up with a short, sensible framework for UAV operation at regattas; something that should include registration requirements for each drone pilot (and permanent identification marks on each drone), access and safety rules that differentiate between official media-operated drones, outside media-operated drones, and team/coach-operated drones, serious consequences for interference with racing or boat impacts, and strict proximity and altitude limits.  Maybe if we show we've got our shit together, we can help persuade the folks at the FAA to include the maritime sports community as they struggle to come up with rules that make sense for a wide variety of circumstances in a super-rapidly growing field.
You can read the letter here and we encourage you to check out the full article.
March 13th, 2015 by admin