Posts Tagged 'electronics'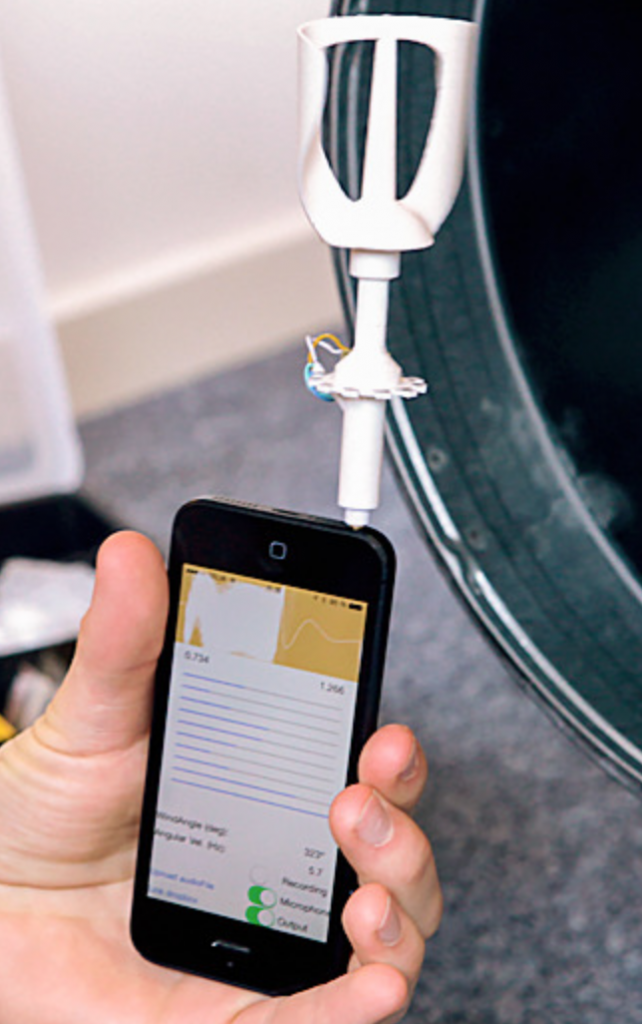 We've already told you how much we love the little Vaavud handheld/iPhone wind speed measurer that our friends from dealer Ronstan US dropped in the mail to us a few months ago; it's incredibly accurate, ultra-light, and has stood up to the Clean Travel Abuse Test as long as any device we've tested.  Equally important is the app that runs it – it's clear, good looking, and easy to use, and while it's early, the company's worldwide, crowdsourced wind map could have amazing implications for those who like watching and using the wind.
But like anything, it's got a big problem – a problem that Vaavud looks like they're about to fix, but only with your help.  So head over to Kickstarter and throw a couple of bucks at the new Vaavud Wind Meter 2.0 – with wind speed AND DIRECTION baked in.  If it is as good as the original Vaavud, these things are going to be everywhere – get in early like we did!
July 15th, 2014 by admin
Big Pimpin'
Our performance-loving friends over at Velocitek have spent the last couple of years designing and building the perfect tactical compass, and today, they introduce it to the world!
The new Shift uses a nine-axis solid-state sensor to provide buttery smooth compass headings regardless of conditions, while the port/starboard reference angle buttons and indicators are huge, intuitive, and extremely easy to use.  Instead of doing mental gymnastics or waiting for your existing compass to stop bouncing around so you can see if you're lifted or headed, the Shift tells you what you need to know quickly, accurately, and reliably, taking the guesswork out of your tactics on the course.
Hit the thread and ask the inventors yourself if you have any questions.
October 29th, 2013 by admin