Posts Tagged 'dismast'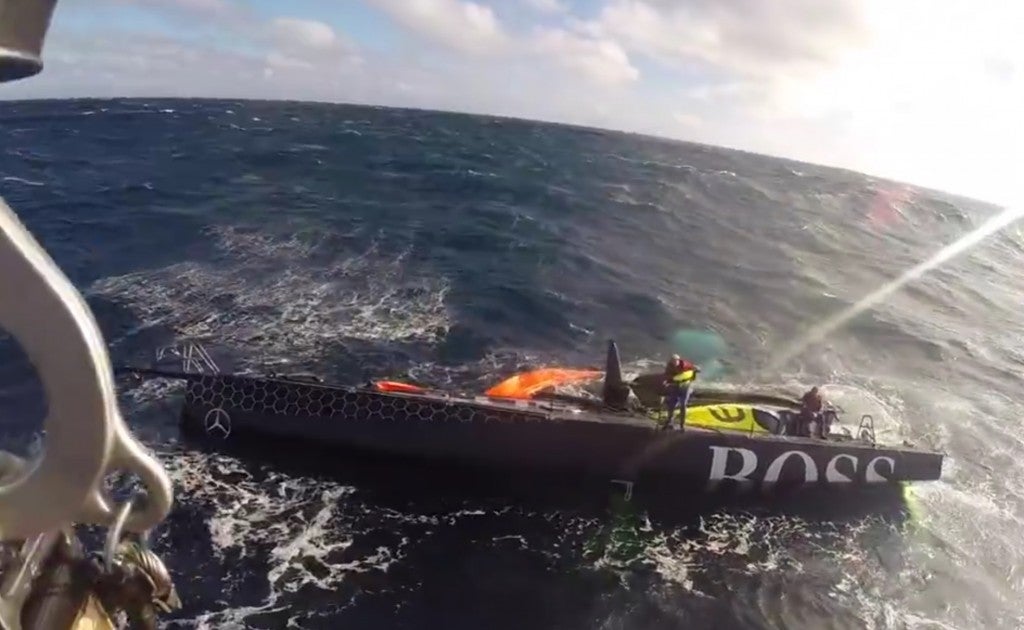 Sinking, dismasted – basically, fucked!  That's the Hugo Boss as shot by the Spanish Salvamento Maritimo crew who winched the IMOCA duo to safety.  First look at the boat is a screenshot from the video – complete with random rockin' soundtrack – of the rescue, shot from the sky.
Jump in the discussion thread here.
October 31st, 2015 by admin