Posts Tagged 'Croce'
Clean Report
The World Sailing (ISAF) Annual Conference wraps up today, with the all-important Presidential and vice-presidential election scheduled for some time around lunch. We'll have an article summarizing the conference when it's all over, and you can watch it all unfold yourself during the General Assembly meeting, streaming above.
For Clean's final take on the whole thing, watch the Facebook Live chat he did this morning.  Candidate Paul "Pope" Henderson's final pre-election update is here.  Danish candidate Kim Andersen's last talk with us is here. 
Incumbent President Carlo Croce doesn't do communication.
November 13th, 2016 by admin
The second of three candidates for World Sailing President sat down with us on Friday to explain why he is running for the sport's top position, and he seems like as solid a choice as anyone.  An engineer and executive who perhaps lacks some of the fire of Henderson (and if you missed that podcast, it's worth a listen), Kim Andersen is as Danish as they come despite having spend many years living in Australia and Germany.  The longtime Olympic class and now Dragon sailor wants fairness, equality, transparency and solid management for the sport he loves, and he's got sensible plans on how to repair the damage done to the sport over the past few years.
Both Andersen and Henderson have a mountain to climb; no incumbent has ever been beaten for the ISAF/IYRU/World Sailing presidency, and Carlo Croce has very powerful friends: As the Commodore of the most powerful Yacht Club in Italy and the President of Italy's MNA, Croce has the ability to influence the voting MNA's in many ways not subject to public scrutiny
If Croce doesn't win after the first ballot (the winning candidate must get >50% to win), things get interesting and the horse trading really begins; either Henderson or Andersen will get axed, throwing their support to the other, with the final two candidates taking whatever time they have to drum up support for their bid.  They're technically not allowed to promise anyone positions, posts, jobs, events, etc in exchange for their vote, but from what we've heard, it happens every election.
We gave current President Carlo Croce over a week to respond to our requests for the final interview to round out this series, but other than being told the message was passed on to him, we've heard precisely nothing. We're not saying that Croce has anything to hide, but two of the three candidates have chosen to air their platforms and answer all our questions in a very open manner, and if transparency in our sport is important to you and your countrymen and you care about the future of our sport, get in touch with the president or director of your MNA and let them know what you think.  Perhaps more importantly in a long game like this, make sure you are ready to vote your national MNA bosses out at their next election if they make it clear they don't care.
October 17th, 2016 by admin
Spurred on by sailors around the world to help save sailing from itself, the former 10-year president of ISAF has thrown his hat back into the ring to become President of World Sailing during the November election in Barcelona.  A two-time Olympic sailor himself, Paul "The Pope" Henderson has strong, clear ideas about where ISAF needs to go in order to regain its reputation, its value, and its relevance to the sport. Paul and Clean go deep in the first of our special World Sailing election coverage; an hour and a half of stories and discussion from Henderson's experiences over a long lifetime inside the sport; from the infamous 1972 Munich Olympics to his quest to uncover what's really been going on at ISAF for the past few years to the origin of his nickname, the man is a natural storyteller and he deftly makes his case for where sailing has gone wrong and where it needs to go for the future.  He also drops a few bombs, so don't miss it.
Learn who's running for the ISAF election here, and click this map to find out who to call in your own National Governing Body to ask who they're voting for in November.  Check back here on the Front Page for our second presidential candidate's interview coming this weekend after we speak to Denmark's Kim Andersen.  Subscribe to the SA Podcast here.
October 13th, 2016 by admin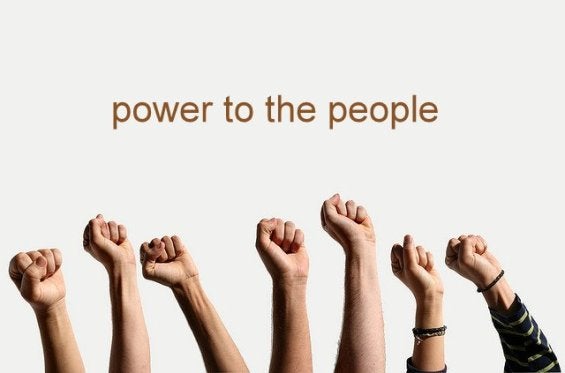 Despite the title, we're not talking about the most entertaining and frightening US presidential election ever (and the first-ever time any presidential candidate said "Grab them by the pussy"). For the sport of sailing, there's a much more important election coming up in less than a month.  While you probably don't get to vote for it, your MNA does, so give them a call or drop them an email and let them know what you, their member, thinks of whatever position they hold.
We're doing our part to find out whether any of the three presidential candidates has a real plan to fix the dismal position ISAF finds itself in after years of bizarre and opaque decisions and increasingly centralized power, and that means you have a chance to make your thoughts known, too.  So get over to the World Sailing Strategic Positioning thread and add your questions for candidates Kim Andersen, Paul Henderson, and Carlo Croce, and we'll put those questions to them when we interview them this week.  The first interview is Monday and Andersen and Henderson have already agreed to talk to us over Skype; whether or not we get Croce aboard,  we'll publish it all next Monday in another SA Podcast.
October 9th, 2016 by admin
Allah frowned on the Sultanate of Oman this past weekend after the beautiful town of Muscat provided yet another dismal showing for the beleaguered ACWS.  Fortunately, only a few gullible AC junkies paid to watch The World's Fastest Boats drift around at 7 knots in another mind-numbingly bad pay-per-view production of The World's Best Everything, and local spectators were nonexistent.
ISAF kindly waited for Russell Coutts' Drifting Circus to end before releasing the news that proved ACEA is just as incompetent as ISAF at picking venues; after learning that they were required to guarantee equal treatment of all member nations' sailors – even the Jews – Oman has officially withdrawn from their hosting of the 2016 ISAF Youth Worlds.
This is the same Oman that's already spent tens of millions of dollars on the Oman Sail initiative to help transform the Sultanate into an international yachting destination while reintroducing Oman's sailing heritage into the national culture.  Apparently, the Sultan just isn't that into sailing any more – at least not if it means his kingdom needs to play by the same rules as everyone else.
Oman Sail CEO David Graham seemed to miss the news.  According to him, "The feedback…from the Louis Vuitton America's Cup World Series Oman has been extremely positive. Let's do it again!"  At least so long as the Jews stay home?
Several hig-ranking Israelis have  told us that without Sailing Anarchy's highlighting of a little story on a little Tel Aviv news network back in November, this disturbing trend of anti-Israeli discrimination in international yachting may have continued unnoticed, and without thousands of you guys calling, writing, social media shaming, and otherwise holding ISAF and your national authorities' feet to the fire; it's a great example of the people taking their organization back from power-hungry bureaucrats and the vendors who curry their favor.
We also encourage you not to let up, and to continue to push back against the man who has presided over the most embarrassing period in ISAF/World Sailing history: President Carlo Croce.  While our sources have told us he is a passionate sailor who joined the ExComm to do good things, we've also seen how quickly power can corrupt at the top level of any sport.  Croce is currently caught in a massive and blatant conflict of interest that never should have been allowed — he continues to sit as both President of the Italian Sailing Federation AND President of Italy's most prestigious yacht club — it's time for a major change, starting with the man responsible for much of the opacity and intransigence of sailing's governing federation.
Those who care about the governance of the sport and about sailing's international reputation, we encourage you to get educated, and a good place to start is a deep look into the summarily inadequate Minutes of ISAF's Executive Committee meeting from February 12th in Rio.  What's the next big drama?  We think there are more than a few clues in here.
February 29th, 2016 by admin