Posts Tagged 'Christophe Launay'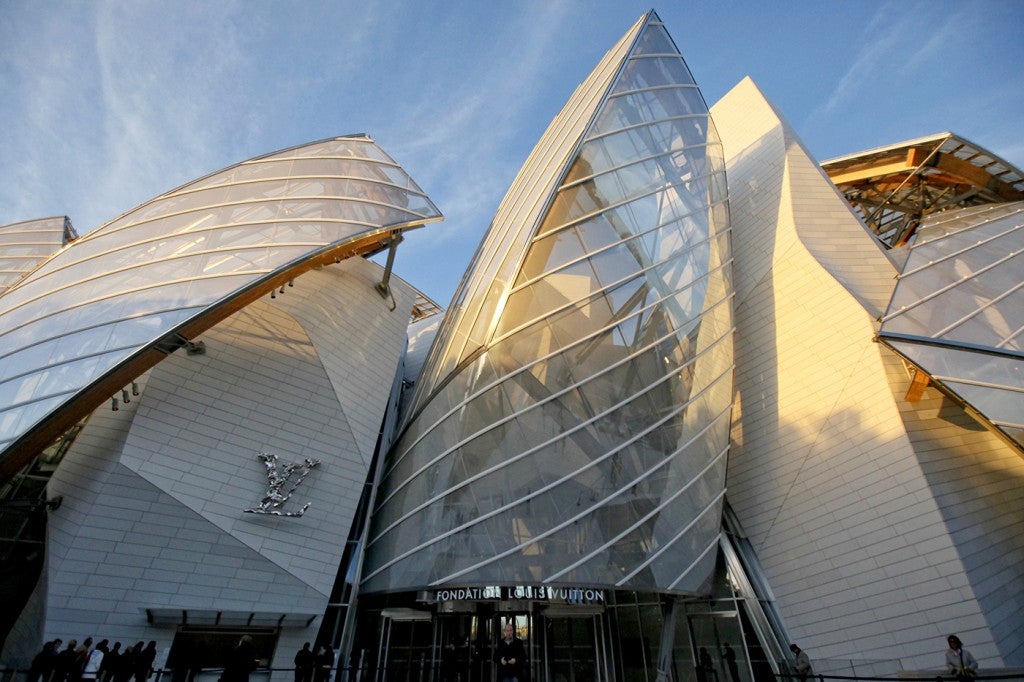 Better known for its late night ladyboy whores, Paris's Bois-Du-Boulogne is also one of the city's biggest and prettiest parks and gardens – at least during the day.  And now, after a nearly decade-long saga, it's also the home of one of the world's most interesting 'sailboats'.
Meet the Louis Vuitton Foundation's brand new art museum and cultural center, a $150-million building that's a piece of art in itself.  Designed by Frank Gehry and created to look like a stylized tall ship with dozens of flowing sails, the museum's facade features some 3,600 glass and 19,000 concrete panels, which were simulated and then molded by industrial robots.
See what you can do when you keep that America's Cup sponsorship money in your pocket?  Gorgeous work from Christophe Launay, with a big gallery here.  Video here.
November 24th, 2014 by admin
People are usually comforted by numbers, at least when the numbers lean their way.  Imagine how comforted the Vendee Globe is with theirs, as noted below!  Photo showing what 150,000 people at a sailing event really looks like, thanks to Christophe Launay.
There is a number however that is equally disturbing, and that is that there was zero coverage of this historic event in the US mainstream media. In a country with an obsession with all sorts of "extreme" sports, how pitiful that perhaps the most extreme sport of them all generated no interest from an incredibly lazy media. Look for a more in-depth piece on this topic later. Now take a look at the good numbers…
Finish Line Feed (Jan 27)
650,000 connections to live feed
350,000 views of archived finish feed
60,000 Peak simultaneous connections (compared to 38k at race start)
>1 Million total views of finish (live + archive)
Cumulative French Exposure
>11,000 articles (print)
>17,000 articles (web)
>5,000 radio broadcasts
>4,500 TV broadcasts
38,000 total media spots (FR)
Cumulative Web/App Figures
45 million visits
>8 million unique visitors
240 million page views
75,000 Facebook fans
19,000 Twitter followers
470,000 players of Virtual Vendee
25 million video views
290,000 apps downloaded
Physical Attendance (Finish)
 150,000 in Les Sables D'Olonne (per Vendee government count)
January 29th, 2013 by admin