Posts Tagged 'Chicago'
They're young and full of piss, vinegar, and anarchy, and with yesterday's release of the ISAF Open Match Race Rankings, they're now NUMBER ONE!
Yes, folks – with their win at the Chicago Cup, our friends on Taylor Canfield's USOne match racing team have just leapt over Ian Williams' GAC Pindar team – the perennial kings of the WMRT – for the world's top-ranked spot in the sport. Team media man Matt Knighton gives us a beautiful look at their success through his eyes, some excellent music, and the words of bowman Hayden Goodrich.  Want more?  Hit 'em up on Facebook.  No Facebook?  Hop on your dial-up AOL connection and check their site.
August 29th, 2013 by admin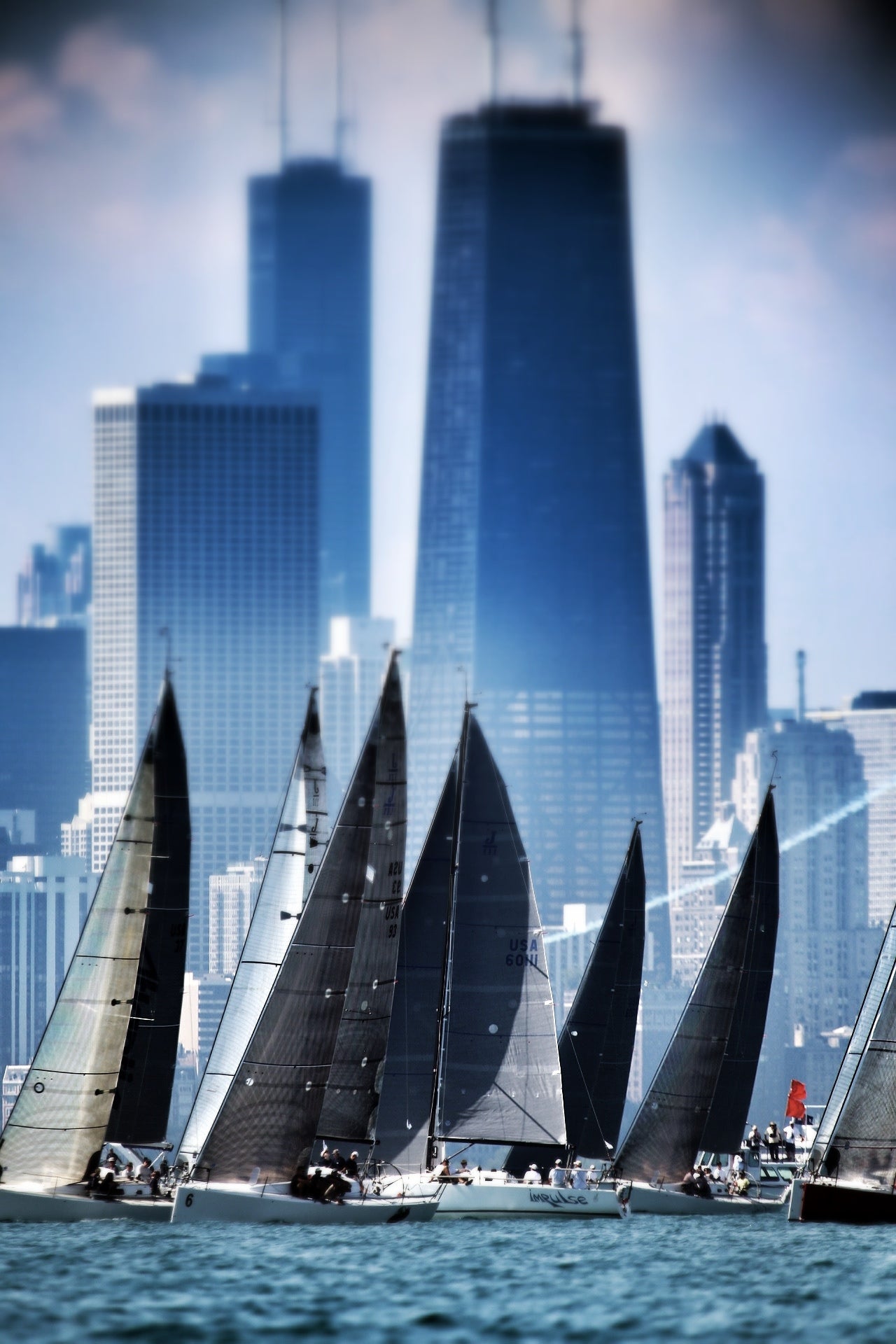 Just 1 point separates the top three boats going into the final day at the inaugural J/111 North Americans; we're rooting for the Lucky Dubie on the strength of their name alone but there's plenty of action despite the light wind in Chicago, as this beautiful Meredith Block photo shows.  That's what a great eye, a 600mm lens, and the world's best Whaler driver can getcha.  Follow the final races here.
August 18th, 2013 by admin
Len Siegal's Lucky Dubie is the world's best-named J/boat since Smokin' J was snuffed out years ago, and the longtime Chicago J/sailor tops the leaderboard at the first-ever major J/111 championship worldwide; their North American Championship.  14 boats from as far as Oregon, Florida, and Massachusetts is a solid turnout for a boat that toes the line between Grand Prix and amateur; just one pro is allowed aboard each of the light-but-not-extreme, quick-but-not-extreme J/111.
That's the good news.  The bad news?  Chicago in the summer might be better for fishing than it is for sailing, at least this week! J/fans can check it out live with full OTWA/Facebook video/interview/photo/updates coverage right here.  Meredith Block photo, event gallery here.  Big thanks to Skyway Yacht Works for the gin palace and Whaler that we're working from…check 'em out.
August 16th, 2013 by admin
Got a few minutes to screw around on your computer or phone today?  Tune in to the Chicago Match Cup quarterfinals live and see how Clean does with a real TV team to back him up.  The repechage will finish up by around 11, with quarterfinals beginning shortly before noon.  Tight racing, beautiful conditions, ultra-short courses, tens of thousands of fans, and young, knowledgable commentators; what more could you ask for?  Be sure to download the Livestream app if you're not at your computer. Results thus far are here; yesterday's highlight reel is here.  Check out the WMRT TV's channel for a collection of video clips from the event so far.
August 10th, 2013 by admin