Posts Tagged 'Carlo Croce'
CLEAN REPORT
While the world mopes around in a Trumped-up daze, we remind you that there's another election coming up on Sunday – one you can do something about.  Our 2016 World Sailing Annual Conference coverage ain't worth a shit if you guys don't care about the sport's future.  We're here to provide you with on-the-ground info so you can engage with the executives in your MNA and advocate that they do what's good for the sport – not what's good for them, and while we'll get into more about what's actually happening at this conference in a few days, governance is what matters right now.

Every MNA has reps on the ground – for our US readers, both USS Exec. Dir. Jack Gierhardt and Pres. Bruce Burton are here.  If you don't know how they are going to vote, get in touch with them and find out.  Just two more days to go, and if your representatives haven't listened to challenger Kim Andersen or Paul Henderson's podcasts on governance and the future of ISAF, they are not doing their jobs.  Listen yourself, and in case you've forgotten just why we are so down on Carlo Croce, here's a (partial) list of what happened on his watch:
1) Malaysia discriminates against Jewish children at ISAF Youth Worlds (known issue from 2011, nothing done until outrage peaks)/Oman discriminates against Israeli windsurfers/Abu Dhabi discriminates against Israeli sailors
2) Millions spent defending multiple litigation for human rights and employment violations (America's Cup)
3) Third "Disciplinary Code" in three years (thanks to litigation and arbitration)

4) Third CEO in two years
5) Complete mishandling of Rio disease/filth publicity and media shitstorm
6) First 'sustainability partner' named as Gazprom, 3-year blackout on all information regarding millions in sponsorship income (until a week ago)

7) ISAF claims control over kiteboarding and starts war with IFKO (against backdrop of russian mob connection allegations)

8) Sailing World Cup fails to attract audience for four straight years
9) Sailing booted from the Paralympics
10) kiteboarding added to Olympics, then removed from Olympics days later.
11) President's conflicts of interests (Italian sailing federation president, yacht club president) create appearance of impropriety
Spin Dottore
Both challengers for the World Sailing presidency provided long, honest interviews with us (see links above) about their plans for the future of the governing body of the sport, but current President Carlo Croce didn't even bother to respond to our request for an interview; in fact, Croce has never answered questions from the media or sat for a press conference other than some bullshit prepared statements read over a video conference call and a few photo opps. The World Sailing President is so terrified of speaking that even after listening to both podcasts, he couldn't bring himself to do it; instead, he prepared a detailed document to address some of the issues brought up by the other nominees, firing it off to all the MNAs and calling the other two candidates liars while lamenting the "misinformation perpetuated by certain individuals and the media."
Croce also promises that he sets "the highest standards of transparency and integrity in the way that we operate as an International Federation", never even recognizing the irony that only now – at the end of his four year term and with his feet to the fire – does he address the Gazprom money and the IKA/IFKO mess that we, and numerous other interested parties – have been asking about for years.  "Highest standards," indeed.
The document itself is worth reading as a lesson in selective denial, but we note how sneaky some of it is; in response to claims from many parties that World Sailing has had for several years a secret 'slush fund' for corporate money in Switzerland, Croce writes that it doesn't even exist. "The process to establish the Swiss Foundation commenced in April 2016. The Foundation is still not formally established (20/10/16) as it has not yet been approved by the Survey for International Foundations in Switzerland. Until that authorisation is issued the foundation does not yet exist.  So according to Croce, it takes more than half a year to set up a charitable foundation in Switzerland…never mind that we've seen an email from W. Scott Perry back in September (one of the directors of ISAF and the guy who made the Gazprom deal) where he wrote "The Swiss Foundation which was established at the behest of Gazprom has 6 directors…none of them are paid in any way.  I am one of those directors." Integrity, indeed (and for more on this issue, see the Associated Press story here).
So is it a slush fund? Croce says that the "purpose of the Foundation is to raise funds from corporate donors to support the development of sailing" but assures us that "there is no formal relationship and none is planned between WS and the Foundation".  So who will be on the board of the new Foundation?  Out of 7 directors, 5 are currently vice presidents or presidents of World Sailing.  No formal relationship, indeed.
But at least there's no sketchy Gazprom control of these slush funds, right?  Nope.  "There is no relationship between the Foundation and Gazprom other than a former Executive of Gazprom (Valery Gulev) is one of the Directors of the Foundation." Transparency, indeed.
He even tries to address concerns that Gazprom's connection to World Sailing may harm some of the many relationships between sailing and truly 'green' companies with this posed question on Page 7: "What are the Gazprom marketing rights?" One problem: the document contains no answer to this question.  Transparent?  Definitely not.  Competent?
Read the full Croce document here.
November 10th, 2016 by admin
Fresh off the worst 18 months in ISAF/World Sailing management history, sailing's governing body continues to search aimlessly for the slightest clue on how to fix its fundamental problems, but it's hard to have confidence in a body that is likely in November to re-elect the same transparency-challenged, conflict-of-interest-laden Italian who engineered perhaps the worst responses possible to the Rio mess, the Malaysia anti-semitism debacle, and the America's Cup. 
Yep – you heard is right.  Carlo Croce is somehow running for President again, and to guarantee his win, he's hired the same multi-million-dollar PR and lobbying firm working to get Paris the 2024 Olympics and pushing for another Italian to take over FIFA.  Croce apparently believes he will be remembered not for feces and body parts on the race course in Rio or for Jewish sailors having to hide their nationality at an ISAF Youth World Championship, but for the wild success of the newly reimagined Sailing World Cup.  You know – that regatta that literally a few thousand people in the entire world pay attention to for 3 years out of every four?  Yeah, that's the one.  As the only regatta that ISAF World Sailing actually owns, management has decided it's time to try to build some revenue out of it…and the result is a little bizarre.
One of the oldest sailors to ever win an Olympic medal – and an Italian guy who builds Olympic boats, coaches sailors at the highest level, and knows Croce well – weighs in on the new plans for the new Sailing World Cup.  Read it and then let the folks at your MNA know you want them to vote for this guy instead.  Now, to Luca:
Looks like World Sailing, completely overwhelmed by the Rio Olympics has lost contact with the sport's reality. This Sailing World Cup needs to be completely rewritten. Andy Hunt, if you really don't how to come up with something better than this, please feel free to contact us, we will help you.
Sailing needs events, we need to race and we need to know where, when and what to sail. Maybe World Sailing CEO Andy Hunt, doesn't know the big rule of communication…
One of our Dinghy Academy sailors commented: "And… by the way… we can't tell you exactly when and where the Sailing World Cup events will be. We will continue to impose drastic fleet size quotas (because that worked really well this last quad…), and we won't tell you if your class will be in Tokyo until sometime next spring… But show up anyway, guys… And if you are a sailing venue, go ahead and bid for the privilege…".
What is wrong in this proposed "non World Cup"? First of all, majority of sailors are not loaded with money, so very few of them, in reality not even one, will committ and take part in all the requested events. They simply do not have the budget.
Our Comment: "We need more events and discards and a grand final. Aussie plus some sailing in Melbourne. Canadian plus some sailing CORK in Kingston, American and even more than some in Miami, and the usual european circuit: Palma, Hyeres, Medemblick, Kiel and Garda, with max four counters for example. No limited entry, open and happy, sailing is our passion, sharing a drink with the mates, discussing the races a pleasure second to none. Sailing is a social sport".
September 27th, 2016 by admin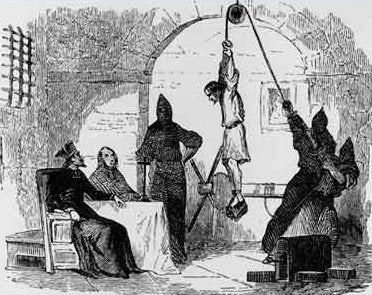 You may remember the America's Cup Disciplinary Panel that was assembled hastily in response to King Post-gate;  the haphazard hearings and rulings they produced led to lawsuits and CAS hearings that cost hundreds of thousands of dollars to litigate.  Meanwhile, the resulting media exposure (along with the Rio sewer and security issues) continued to push ISAF World Sailing's reputation into the same steaming pile of shit occupied by FIFA and the Russian Anti-Doping Authority.
With most of the AC34 cases have been settled or dismissed, we've just learned that World Sailing's response to the disciplinary chaos was to quietly sneak through the completely new Discplinary, Appeals, and Review Code sometime in June, and it is quite possibly the most lopsided, authoritarian, and opaque set of disciplinary rules we've ever come across.
We say 'sneak through' because we cannot find a single reference to passing the new code in any of ISAF World Sailing's official documents.  Even more curiously, ISAF says the new rules were passed in June 2016 but are backdated to have an effective date of January 2016, and the only June ISAF Minutes available anywhere make zero mention of the new Rule 35.  Now, it may be hidden inside the giant, disorganized clusterfuck that is World Sailing's website, but we've asked every major MNA official and judge we could find – including several national presidents and IJs – if they've heard of it -, and all of them learned of the new Code from us.  It's not some kind of a minor change either – the new section of the Rules allows autonomous, unappealable panels to decide who will be banned from the sport using incredibly low standards of proof, offers next to no standards on the admissibility of evidence, and allows any decision to be hidden in secrecy based solely on the discretion of one of these 'secret panels'.  In other words, ISAF has said 'fuck you' to the entire notion of a Fair Hearing under the jurisprudence of any modern nation.
Never mind that much of the new Code would be void and unenforceable under the employment laws of the EU and numerous states and countries, and never mind that ISAF can't even be bothered to use a pronoun other than 'him' in their code.  There are ample things to pick apart with this unconscionable piece of regulation, and we'll leave it to the lawyers and sea lawyers in the Forums.
But we do consider it our public duty to let you know that from now on, your entry in any sailing event is your acquiescence in a set of rules that would be more appropriate under Torquemada than of a 21st century international sport.  We also consider it our duty to let you know that Carlo Croce, who is not only President of the ISAF but also President of the Italian Sailing Federation and Italy's most prestigious Yacht Club, is going to run for another term leading our sport.  This despite his tenure providing an almost unending series of gaffes and missteps that's seen ISAF World Sailing's reputation go from exlusionary and obsolete to incompetent and corrupt.  Croce said in the mid-year meeting that "Much has been achieved but he has a sense of 'unfinished business…"
We're not sure our sport can survive Croce's 'unfinished business.'  World Sailing's reputation sure can't.  Title shout to Mel Brooks...
September 8th, 2016 by admin
The Malaysian visa denial scandal has started a full-fledged political brouhaha in Malaysia's government, but there's plenty going on under ISAF's roof as well, with a crucial emergency meeting coming up on the 8th of January.  We turn to SA'er "Rail Meat" for a more analytical look at the situation, and what you can do to make your opinion heard before the ISAF meeting. To really dig into it and find all the links and public statements, read the SA Forum thread.

In what is normally a quiet week, there has been a lot of activity in the halls of the various organizations that govern sailing.  I honestly did not expect to see as much action as we have seen, given the fact that most of the world disconnects between Christmas and New Year's.
Since Sailing Anarchy first lit up the story about Malaysia injecting politics into a World Championship sporting event, there has been progress made.  Several National Authorities including US Sailing, the Danish sailing federation, the German national sailing authority, the Dutch national sailing authority and the New Zealand national sailing authority have all made public statements that rejected Malaysia's actions and forcefully urged World Sailing (ISAF) to take action.  Some have wished for additional or different language in their responses, but in my view it was pretty remarkable that five significant national sailing authorities were able to quickly mobilize the necessary quorum to publish these statements in a timely fashion.  It highlights the apparent failure of other significant sailing authorities to similarly support fair play in sailing, with no political influence.
I have also been heartened by the degree to which US Sailing President Bruce Burton has been wiling to engage in direct dialogue on the topic.  He responded to an email I sent him on the topic, and engaged in an on-going dialogue that has been notable for its honesty, candor and desire to see something done about the type of politics that we saw play out in the Youth World Championships.  He certainly had better things to do with his holiday week than to engage with me, and the level of detail he was willing to get into suggests to me that there is a forthright desire to see World Sailing make changes in future events.  The actions taken to date by US Sailing along with the direct communication I have had with President Burton goes a long way towards restoring faith in US Sailing, and makes it far easier for the US Class 40 to renew its membership.
World Sailing's initial response, while reasonably quick, was weak.  Dispatching someone to Malaysia who was probably already going to be there is hardly a endorsement of the values we as sailors want to see in this situation.  The fact that they have convened an emergency board meeting for January 8 is a positive sign that they are taking the situation seriously, or are at least engaged enough to understand that there is real anger across the sailing community over this situation.  But their statement of December 31 has some worrisome language.
When they wrote that "[World Sailing] acknowledges that delays in communication by both Israeli and Malaysian officials in the lead up to the regatta have contributed to the situation spiraling into the current controversy" is a poor attempt to obscure the fundamental reason for this "current controversy".  The only reason there is any controversy is because Malaysia initially denied the Israeli athletes visas, then would only grant visas if the Israelis accepted intolerable and embarrassing restrictions that no other countries' athletes were subject to.  World Sailing's language suggests that the Israelis were some how at least partially responsible for the outcome, a completely false canard that seems to be World Sailing's way to spread blame and take the focus off of Malaysia and World Sailing's culpability.
It is too late to take any action that will impact this year's Youth World Championships.  It will forever be tainted by this controversy with its host country rightfully being scorned by the world wide sailing community and its participants unfortunately never able to have the satisfaction of knowing that their accomplishments were achieved against the all of the world's best.
It is not, however, too late to hold World Sailing accountable to make the kind of changes so that this will not happen again.  This will not be easy.  The very structure of World Sailing insulates its decision makers from that accountability.  National Sailing Authorities have important influence, but even their ability to drive action is indirect at best.  The IOC certainly has a strong influence in the form the financial contribution it makes to World Sailing, and maybe for the first time, the world's sailing community can actually be heard, and bring more conversation to the issue.
So what can you do?
1) IF you're in a country whose National Authority has not yet made a statement on the Malaysia visa issue, reach out directly to your national MNA via phone, email, or social media, and let them know what their membership wants to see and what you will do if you don't see action.
2) When your authority has made a public statement, hold them accountable for following through on it.  Far too frequently, these statements become lost in the shuffle, their makers forgetting promises almost as soon as they make them.
3) Contact the key parties in World Sailing directly!  They do this ostensibly because they love sailing, and their job is to represent their members.  You can submit a general contact via the ISAF website, or reach out to Carlo Croce, Nazil Imre, George Andreadis, Chris Atkins, Adrienne Greenwood, Gary Jobson, Quanhai Li, and W. Scott Perry – the full Exec Committee – via social media or your own contacts.
4) Reach out directly to the people who have the most contact with these types of situation -the Events Committee – and tell them how you feel.  It's a small smart and a big committee, so you might know some of them, and their contact info is here.  Conversation and discussion can only help these hard-working volunteers do the right thing.
5) ISAF and the Events Committee get a significant amount of operating budget from their sponsors.  If you're not happy with ISAF's response, let those sponsors know via social media or e-mail.  They may not even know that the event they sponsor has  discriminated against Israeli athletes.
As you'd expect, a wide variety of thoughts have been shared on the Sailing Anarchy thread about the "correct" course of action that should be taken by World Sailing, but a few ideas seem to be consistently repeated:
1) Malaysia should be censured, perhaps by being denied the right to host any future events (including the Monsoon Cup) for the next several years
2) World Sailing/ISAF should enhance their screening process to look for such things as governmental policies that prohibit visas to citizens of certain countries or are discriminatory in other ways.  Another enhancement would be cooperation with other sporting authorities to determine if athletes in other hosted events have experienced unfair practices.
3) A demand from World Sailing that if awarded an event the national authority and the government guarantee that all athletes will be treated equitably, and an understanding that failure to follow through on this commitment could result in loss of the event or a ban on hosting future events.
4) The understanding that if sanctions are taken by World Sailing against a country, then those actions will be shared with the governing authorities for other sports for their own evaluations.
Given by an apparent history by both Oman and Israeli in holding up visas for athletes in prior events, World Sailing should require a commitment from both countries in order for them to keep the events scheduled in each over the next two years.
If you are going to share your thoughts, do it soon.  January 8 is coming up quickly.
Michael "Rail Meat" Hennessy
Tags: Abu Dhabi, Carlo Croce, discrimination, equality, ISAF, israel, jew-baiting, jews, malaysia, oman, world sailing
January 4th, 2016 by admin