Posts Tagged 'bill koch'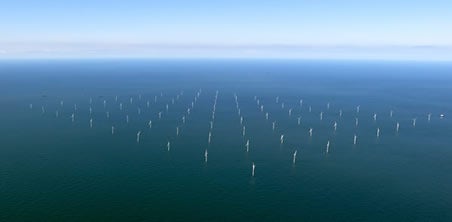 Coal and petcoke billionaire Bill Koch may have finally lost the last battle in his NIMBY war against the Cape Wind project that he and the 'environmental group' he founded has been fighting for more than a decade to keep off Nantucket Sound.  Koch, who admitted to Commonwealth Magazine last year that his problem with the 138-turbine wind farm was that it would "interfere with the aesthetics" of his home and the family compound he's creating (and who also complained that his power bill might go up), has spent several million dollars in an attempted war of attrition against Cape Wind that likely ended this past Monday with a decision from US District Court Judge Reggie Walton.  The judge upheld the Department of Interior's review of the process, rejecting a laundry list of pseudoscientific claims propounded by Koch's group, and paving the way for the project to secure the financing it needs to go forward this year.
The whole case is fascinating and is a great lesson in what's broken with America; even with no valid claim, truth, or science on their side, the ultra-wealthy can ruin almost anything or anyone.  Kudos to Cape Wind CEO Jim Gordon for having a massive set of nuts and sticking to his guns, something that even Koch is amazed with.  As the billionaire told Commonwealth, "Christ, this has been delayed for 10 years and any rational guy would have said there's a time value of money and say, 'Why am I doing this?"  At least Koch is clear about his part: To Koch, it seems that owning a palatial mansion on the water gives him the right to prevent anything from changing his view, right up to the point where rising sea levels and increasingly intense storms wash the whole mess into the sea.  Don't count Koch out just yet though – this is, after all, the guy who went to war against his own family for more than a decade.
March 18th, 2014 by admin
Sailors in Nantucket may finally get some new scenery next year if former America's Cup winner and fossil fuel baron (and the 'environmental alliance' he helped to found) can't stall the Cape Wind project any longer.  Cape Wind (and if you're not from there, you might remember them as Brad Van Liew's major sponsor on the Velux race) has been working on the $2.4B wind power project for close to 15 years, while according to the New York Times, Big Bill has spent millions of his own money suing to block it.
Bloomberg reported yesterday that Cape Wind believes it should clear important regulatory hurdles by the end of the year; a very important date for the project.  If they don't get a big investment credit from the government by the last day of the year, they can't proceed with the project in time to secure a $200M investment from PensionDenmark – contingent on a 2013 start date.
The bad news?  Big Bill, some Kennedys, and the rest of the 'save the oceans' bunch (for this cause, anyway) will lose some of the 'pristine'-ness of their view of Nantucket Sound, and local fisherman will lose some fishing ground.  The good news?  The energy-backward US will finally begin moving toward the rest of the world in energy progress, the first full-scale offshore wind project in the country gets on the books, and area sailors get a big reminder of how important wind power will someday be.
Oh – and if you're an enterprising sort with a sailboat, there might be a new s0urce of big tourist money for you…turbine tours!
October 24th, 2013 by admin