Posts Tagged 'beach'
We'd like to try this in a dinghy.  A free one.
July 25th, 2017 by admin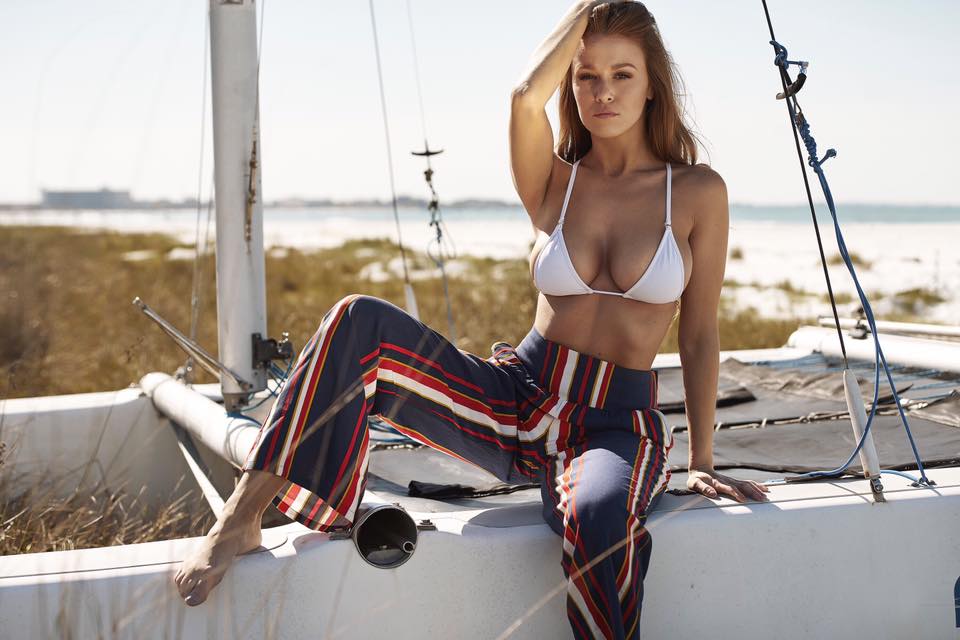 She probably doesn't sail, but one can dream (or fantasize!).  Pic of Vegas-based model Leanna Decker from her FB page, with thanks to "Les Behan" for the find of this week's long overdue SCOTW!.
April 12th, 2017 by admin
Big Pimpin'
Bored by the 90-minute 'racing' in Oman? Sick and tired of paying to watch boats drift around in silly venues? Maybe you just want to see hot chicks, huge breeze, and some of the world's best veteran and up-and-comers teeing off at 23 knots for a share of a $200,000 event prize purse and a head start on the million-dollar season finale…
We've got the cure for what ails you, thanks to the World Match Racing Tour and the M32 catamaran, and you won't want to miss round-the-worlder Yann Guichard's debut on the match racing stage.  Live action coming up in just a few hours right here on the front page, results thus far at wmrt.com.
Sign up for news and alerts at M32 World.
March 5th, 2016 by admin