Posts Tagged 'America's Cup'
February 20th, 2016 by admin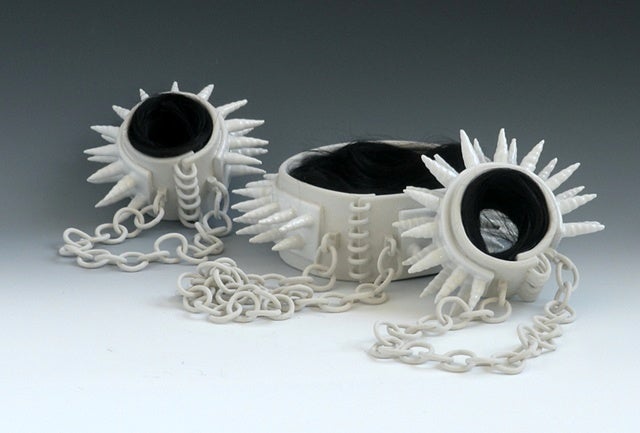 From 'strange tales of sailing and the law' comes this nugget; it seems a guy named Richard Smith has defeated the America's Cup and its legendarily aggressive intellectual property subsidiary, ACPI, and Smith now claims he now owns the trademark on the following words:
"America's Cup Masters, America's Cup Legends, AC Masters, AC Legends, Classic America's Cup, America's Cup Classics, Historic America's Cup, America's Cup Heritage, Heritage America's Cup, International America's Cup Class Masters, International America's Cup Class Legends, IACC Masters, IACC Legends, America's Cup Class Masters, America's Cup Class Legends, ACC Masters, ACC Legends, J Class Masters, J Class Legends, 12 Metre Masters, 12 Metre Legends, 12 Meter Masters, 12 Meter Legends, Twelve Metre Masters, Twelve Metre Legends, Twelve Meter Masters, Twelve Meter Legends, Universal Rule Masters, Universal Rule Legends, History of the America's Cup, America's Cup History and America's Cup Hall of Fame."
ACPI is best known to us as the company that used threats and intimidation to ban the Little America's Cup from using its own name; a name that had been used for decades before any America's Cup holder started enforcing it's claimed rights to the words.  Our analysis showed us that it was likely America's Cup's Trademark claims were far weaker than they seemed to believe, and we encouraged someone to stand up to bullying by the AC admins, or alternatively we called for the AC to back down and try to help preserve sailing history and the name of a great event, but they ignored all pleas for logic, in favor of greed and exclusivity.
And at least according to one guy, intellectual property law seems to have caught up with the nasty folks at ACPI, even though it seems to have happened very quietly.  From the 'news' section of AmericasCupMasters.com last March:
"Trademark agents instructed by Sam Hollis, legal counsel for America's Cup and CEO of America's Cup Properties Incorporated, have conceded that America's Cup Properties Incorporated and the America's Cup Event Authority do not own any intellectual property in America's Cup Masters.  A spokesman for the owners of America's Cup Masters said today:"We are delighted that the absurdly hostile attempt to take control of the America's Cup Masters intellectual property by lawyers acting on behalf of America's Cup Properties and America's Cup Event Authority has collapsed."
A quick look at TESS didn't find any trademarks registered under America's Cup Masters in the US, but the mere fact that Smith's site hasn't been nuked off the internet indicates that the thousand-dollar-an-hour lawyers working for Ellison's mob didn't have a case.  More importantly, it indicates that they may not have a case against anyone, especially the Little America's Cup guys.  The silence in this case further suggests that Mr. Smith may have agreed to keep quiet about it for the time being, perhaps to prevent appeals or other legal-fee churns, or he may just be British…we're not sure.  But Smith is definitely not going away, using his newfound mastery over the ACPI folks to begin promoting a series of regattas for (we think) 12 metre yachts, or perhaps Tom Ehman's Super 12s?  It's hard to say, really, though those interested should browse the Masters site for news here.
The Super 12 link could be very interesting given the intellectual property conversation, especially if the link between Smith and Ehman is something more than coincidence; Ehman worked for ACPI for years enforcing America's Cup trademark rights against dozens of potential infringers…
February 6th, 2016 by admin
Clean Report
A YUUUUGE thank you to the more than 300 of you who attended the 9th Winter Anarchy drunk-a-thon at the Bottom Lounge last weekend, and to the dozens of volunteers, sponsors, and of course Morgan Kinney for putting it all together.  We're proud of the roughly $7000 you all raised for the Skin Cancer Foundation, and we're even prouder that we found a way to help an important cause a little bit while having a good time with great people and giving away some creative and awesome prizes.  We'll have important news for the 10th Anniversary of Winter Anarchy in the next few weeks; whether you're a sponsor or a partygoer, you most definitely will not want to miss it.
There are still a few Special Edition 2016 Winter Anarchy tees left; if you pick one up before Monday, Morgan will throw in a new SA alloy buckle belt with it.  All profits go to Skin Cancer Foundation.
Show Off
Key West and Chicago's Strictly Sail show were the industry's 'must attend' winter events for years.  The boat show, though, wishes it only contracted by the third that Race Week did over the same period of time.  Plagued by America's general move away from boat shows and an expensive show at logistically difficult Navy Pier, Chicago's big event moved last year away from downtown, becoming the tiny third wheel in the ironically named 'Chicago Boat, RV, and Strictly Sail Show' at the huge McCormick Place convention center.
The sailboat industry was, quite literally, a side show, and few vendors had any optimism at all about making any kind of money there.  It remains a convenient spot for many industry workers to work out deals and check in with far-flung friends, but with fewer exhibitors than ever, there aren't many out-of-towners coming in anymore.
For locals, it's another story; a great excuse to break up the coldest part of the winter with a few drinks and a peek at the few interesting things there; the full J line up, relatively new dinghies from Melges and RS, and a few bits of hardware and software scattered around.  Area Yacht Clubs were looking for members and promoting their races, while a few MCSA university teams showed up to find supporters and recruit sailors.  But the show was dominated by the ACWS Chicago booth that was loaded with the baubles and trinkets to suck almost any sailor in.  VR goggles with the full AC45 onboard experience loaded in, a one-on-one match race game complete with carbon wheels, and even a long line to take your selfie with the real America's Cup, which somehow managed to look gaudy even against the backdrop of a tiki bar set on a fake beach under a plastic palm tree to the sound of a live Jimmy Buffet impersonator.
Don Wilson's ACWS organizing group included a diverse mix of volunteers doing their best to spread the message, and heavily discounted tickets seemed to be selling at a brisk pace.  It's a very different place from Newport, but the pride amongst many local sailors that an America's Cup(ish) event was coming to town reminded me of Rhode Islanders just before the Volvo.  Will the windy city turn out 130,000 fans for the ACWS like Newport did for Brad Read's Volvo?  Not a chance.  But if the weather doesn't make a complete mockery of the silly two-day format again, the event could easily hit her smaller targets and be considered a home run by AC teams, hospitality sponsors, and the City.  There's also another reason to go: It could be the last time anything like it sees freshwater.  Alternatively, it could be the pioneer event that opened Chicago to inshore racing's upper echelons.  It's no secret that Wilson has big aspirations in the sport, and both his passion for racing and his bank balance are both off the charts.  That's a potent combination that's brought the billionaire commodities trading genius plenty of success on Melges 24s, Farr 40s, and match racing boats, and last week Wilson helmed his M32 cat to victory in Bermuda against three pro helmsmen.  Could we see a Chicago America's Cup team some time in the next decade?  Sure.  And you can say you knew them way back in 2016.
My trademark Mr. Clean shaky cam footage of the boat show is below.
Spreader-level overview of the show
Lightning Round look at new stuff
Should you make plans for the ACWS-Chicago?
January 22nd, 2016 by admin
If one crash video replay is great, it's logical that a dozen of them are spectacular.  Here's a little montage of all the possible angles of the Artemis vs. clueless umpire boat crash in Bermuda, set, of course, to German house music.  Just because.
November 2nd, 2015 by admin
As any visitor to these pages knows well, the sailing community has almost universally shared a sense of betrayal over the 'appropriation' of the America's Cup to another country by the American defender.  At the same time, San Francisco's multi-million dollar AC shortfall and the bad taste left in San Diego and Newport's mouths from ACEA's negotiating sleaziness mean that sailing events in America have a tough road ahead if they're going to try to repair some of the damage caused by Russell's flying circus.
Thanks to the hard work of the Volvo Ocean Race, Sail Newport, and thousands of volunteers and cheerleaders, that job just got a hell of a lot easier; that's because the numbers are in, and the Newport stopover for the VOR added some $32M in direct spending to the RI economy and nearly $50M in overall economic impact, with the government laying out only a tiny fraction of that amount to supply the stopover with services.
So even though we don't know who will be running the next VOR or what teams we'll see on the starting line, we're pleased to share with you the news that the stopover voted 'best' by nearly every sailor, spectator, and reporter in the 2014-15 race has been confirmed to be BACK in May 2018, the only North American stop for the world's most-watched sailboat race.  We congratulate everyone involved, and applaud Volvo and SailNewport management for doing smart business while also acting as custodians for the good name of the sport.
Imagine if Russell and the ACEA folks would learn that these are not mutually exclusive goals.
October 30th, 2015 by admin
With the conclusion of yet another one-day sailing event, the 2015 America's Cup World Series is a memory, with the most memorable moment of the season coming Sunday when yet another incompetent America's Cup worker bee (a judge boat) crashed headfirst into Artemis Racing.  The crash removed the Swedish-flagged boat's bowsprit, unintentionally helping them to an event victory in a nice, non-gennaker Sunday breeze.  If that was Shirley Robertson, it would've been Nathan's fault.  Anyone still think Russell's 2-day, 4-race format is a success? Bueller?
There's no reason to search for footage of Sunday's ACWS action, such as it was – just watch the crash linked above and the excellent ETNZ video in the player for all the flavor you need.  You won't be alone, either – the piece of shit live viewing App being touted by the America's Cup has pulled a grand total of between 5000 and 10,000 installs on Google Play, with the IOS app page showing even less action, and with an average rating of 2/5 stars for the primary communications platform for the AC (and more than half of reviews at 1-star), it's no surprise that the world's interest in the America's Cup has been dropping precipitously.  Here are a few reviews, but we really encourage you to head over and read some of the 100+ nasty ones for some afternoon fun.
too expensive Paid for app then found they want more $ to be able to watch the Bermuda replays.
Absolute cr4p… Typical of the ACEA… $7.99 and no racing… lol can't even see the leader board. .. Oh well one day they'll get it right.
This is terrible for the sport…. shame on you.
Bad experience overall. Continually freezing during video. Sits on authorization screen (checking location) forever.
Clearly, humiliation and a similar reputation to FIFA doesn't bother America's Cup too much; maybe a post to their Facebook or Twitter feeds will accomplish something, but we doubt it…
October 20th, 2015 by admin
Emirates Team New Zealand went into rebuilding mode over the last cycle, tapping the very best of their high speed sailors in the barely-out-of-nappies youngsters Pete Burling and Blair Tuke.  Managing the new energy these kids bring aboard is a guy who's very much a kid himself, despite his age and experience – Glenn Ashby.
The three sat down with Kiwi sports talk host (and longtime Dalts pal) Tony Veitch in a half-hour update on all things ETNZ and 49er Olympic team; Go to the 32nd page of the ETNZ thread in America's Cup Anarchy to talk shit about it.
October 8th, 2015 by admin
The swan song for the monohull World Match Race Tour gets an extra dose of talent with the ACWS Bermuda in town, and some monster breeze in the wake of Hurricane Joaquin saw Taylor Canfield stomp to a 7-0 record on the first day despite the presence of names like Minoprio, Williams, Draper, Bruni, and Barker.  Bermuda also saw its share of wipeouts and rounddowns in the ancient IOR, though we've been unable to find any video from the event.
You can follow along on the Tour's FB page here; props to (we think) Charles Anderson for this shot of rolling thunder above; and the best pics are over here.
October 8th, 2015 by admin
The only thing more consistent than Oracle Team USA and Russell Coutt's complete incompetence in the marketing and administration of the America's Cup has been the stellar work of longtime OTUSA photographer Gilles Martin-Raget.  The soft-spoken French photographer has apparently gotten the boot, according to an e-mail circulating on the web that says Raget has basically had all his passwords changed and gotten the axe without even the most basic explanation.
Thinking of working for the America's Cup?  Understand that no job is safe when there are idiot CEOs flailing around trying to divert blame for their very public failures.  Loyalty is for the weak…
September 22nd, 2015 by admin
Conflicts and family requirements mean that Sailing Anarchy will miss the C-Class Catamaran Championship for the first time in a long time, and we're sorry to say that, unless something huge changes, our absence means the live On-The-Water Anarchy coverage you came to depend on in both Newport ('10) and Falmouth ('13).  Fortunately, there are plenty of long time Anarchists racing their high-tech cats in the event, and the student-run Rafale Project team takes a break from setup for the Little America's Cup in Lake Geneva to send in this report from the paddock.
So far it's been a lot of very long days leaving our house at the crack of dawn, to avoid the Geneva traffic, and leaving SNG well past sunset most days! But it's been a real blast for everyone in the team. It has also been fun reconnecting with old friends and making new ones.
Personally I have been humbled by the welcome we have received from the Hydros foundation team, the people at SNG and all the other competitors. It reminded me again why I love this class so much and why I keep wanting to get back into it despite the stupendous effort it takes to get there.  The fact that one of the foil specialist from the Groupama team took time out of his busy day to come and see us, give us some advice and lend us some of their equipment to improve our foils is a testament to the spirit of the class that unites us.
The buzz around the Little Cup village definitely helps getting through the day. Everyone is helping everyone and sharing tools, exchanging advice, knowledge or even helping each other launch and retrieve the boats.  But our arrival here has also been the time for a serious reality check! It took us a couple of days to prep Rafale for our first day out.  There was still a big job list left from our last sail in Montreal. Yesterday we spent 4 hours on the water in light wind. Upwind performance looked not too bad, but Marc and Trevor were really struggling to find the right mode downwind.  We learnt a lot from out first sail though, and clearly we still had a lot of work to do!!!
Then came our second reality check in the form of Franck Cammas' green missile. There is no other word for it! I don't think I've ever seen a C class going this fast, let alone in this kind of wind conditions. I admit it was a bit demoralising for everyone, I think especially for our sailing team.  But that only lasted for a short while. As usual, the team picked itself up and carried on. Today as every other team went out in even lighter conditions we focused on improving the boat. As I write this, back at HQ, I feel quite confident we have made some drastic improvements. We completed most of our rework on the hydrofoils and rudders, reviewed our control system, changed the setup of our element 2 morphing tab and cleaned up the rest of the wing aero. The latter 2 items should drastically increase our downwind performance. There has been little time to look at other boats and gauge the competition. Still there are lots of interesting designs and ideas. I will have to try and post some pics of some of these.
Team Norgador has some nice improvements to the Hydros boat they are chartering. They have bigger version of a moth ride height control that looks pretty neat. And I do like their end plate. It's really clever! This would have my vote vs. End-plating to the tramp… These guys deserve a lot of credit for putting this effort together is such a short period and with such limited resources!  Sentient Blue / former Alpha is looking as good as ever in the hands of its new team. Will be interesting to see how they fare if the conditions are light!
Cogito looks nice too in the Axon racing paddock. Iast time I saw her wing, it was in bits on the NYYC lawn after the Steve's unfortunate capzise. But she looks great now with the wing rebuilt! What an amazing piece of C class history! Who knows how the team's local knowledge will play out.
I haven't had a chance to look at Steve's boat in details yet. I'm very intrigued to find out the details of their setup. It's exciting to see something radical pop up!
As for Groupama, well their deck looks more like a fighter jet cockpit than a C-Class! I've never seen so many control lines and indicators in such a small space! I hope Franck likes spaghetti!!! I kind of wonder whether they will be rigging missile pods on the wing tomorrow or canons on their foils!!! More seriously though they are clearly not taking things for granted and they have been working as much as everyone else to prepare their boat. I've seen a few different foils being tested back to back…
The last team, Team Gstaad yacht Club has been a bit conspicuous by their absence… Their tent is being used as the scrutineering bay so no space for them yet. But I kind of wonder whether they will arrive with some surprise tech on their Hydros boat.  Anyway this is going to be a fun race come Monday!
In the meantime we have a lot of work to get Rafale ready, and hopefully tomorrow we can line up with some of the other boats to see how our improvements look.
-Juls
September 10th, 2015 by admin