Posts Tagged 'America's Cup'
Stern-steerers, litigation (not ours, thankfully!), luscious Hannah, the slickest metal in the world, the boys in Orange coming on, and the boys in Bermuda flying high.  Another edition of Video Anarchy is all yours.
Magic Carpet Ride
Yacht designers and racers have been searching for some breakthrough in hull coating technology for as long as boats have raced; so much so that the  fluid-emitting system on the BMW/Oracle 90 is illegal in every other type of racing.  But what if the perfect hydrophobic hull was a single sheet of metal?  And what if you could etch metal foils so the water literally ran away from them?  We don't know what the long term outlook would be, but we sure are interested, and we know the AC guys are, too.  Check this incredible video above, and you will be too.
All Hannah, All The Time
We were going to post an interesting kiteboarding movie here by the awesome Broken Head Film guys, but then we noticed one of their stars (and an avowed SA reader) Hannah Whiteley – had a new video up herself. And since we're head-over-heels in love with her, we'll feature that one.  Follow Hannah here.
Big Ben's Bermuda Base
Is this just an easy winter vacation for a team whose backers probably all have winter mansions in Bermuda, or are Ben & Friends the most serious Cup team of all right now?   Time is the one thing that matters most for the AC, and here's a slickly produced video showing Ben and the team getting feet wet in Bermuda with Nacra F20C foilers.  UK 1, everyone else: 0.
Orange Is The New Bronze
If you're like us, you're proud of Charlie and Mark and the youngest VOR team for their hard-fought podium finish in Sanya.  But if you're like us, you didn't pay much attention to this long, light-air leg, and you don't understand how they got there.  Watch this video and catch up.
 Section 68
Former OTUSA sailor Mattie Mitchell is taking Larry and Russell to court for being thrown headfirst under the bus during the 2013 AC's Kingpostgate (and hung out to dry for $68K),  and now that it's in court, all the OTUSA/ACEA/ISAF secret meetings, back room deals, and 'confidential' submissions are finally going to see the light of day. Mattie sat down for a 10-minute interview with NZ's  Good Chaps the other day, and it's definitely a good listen for anyone who likes a good AC dustup.
We're excited for the discovery process to begin, and we think the world will get to see just what kind of folks were running the show over in San Fran and at ISAF headquarters for the past few years.  Stay tuned for more developments coming soon, and let's all hope Mattie doesn't settle!
Lords Of The Deuce

54 feet. 104 MPH. 6 crazy dudes.
Total Anarchy.
January 29th, 2015 by admin
You saw it all if you watched some of our 4-hour live feed yesterday from the Moth Worlds, but you didn't see it like this.  Hear from the runaway leader and watch 7 high-intensity minutes of the single most epic dinghy racing we've ever seen – from the visual stylings of Petey Crawford…
January 11th, 2015 by admin
We're not quite sure how we missed this one; a really cool rendering of a monohull AC foiler concept that must have been done by a five year old with a really nice computer.  Or not.  From the Trickle Down thread.
December 30th, 2014 by admin
Our old friend RadioSport NZ talker D'arcy Waldegrave caught up with Mr. Clean after yesterday's Bermuda AC announcement for his drive time show 'The Sauce". As usual, they talked some shit together, and as usual, it's worth a laugh or two.
December 3rd, 2014 by admin
There's a huge weight off our shoulders this week, because we've finally reached inner peace about the America's Cup.  Our realization has urged us to share the following note.  Title inspiration from the Specials.
Dear Larry and Ernesto:
We wanted you to know that we are genuinely sorry about the way we've treated both of you.  At the times we criticized both of you for your illogical, backwards, seemingly insane decisions about America's Cup issues, we failed to understand just how poisonous the Cup is.  Worse yet, we failed to realize that we'd been infected, too.
We've compared the past two holders of the Cup as infected by ownership of the Cup just as Lord of the Ring's Gollum was infected by 'The Precious,' and little did we know that its effect extends far beyond physical contact.  That same force – let's call it Dyscuptopia -  that caused otherwise wildly successful entrepreneur/sailors to so perfectly fail in their grandiose goals actually led us to believe that the America's Cup had some sort of duty to the wider sport in the USA.  When we chased the first wing-sailed Cup boat in history all over San Diego, when we broadcast live talk shows from the BMR Oracle compound in Valencia, and when we snuck onstage to hold the Cup after it was wrestled away from Bertarelli's willd plans, we became invested.  And more importantly, infected.
Sure, Larry, your and Russell's very vocal plans to revolutionize the public face of sailing while bringing in millions in revenue helped lead us down this primrose path, where we walked along with sponsorship directors, the governments of several municipalities and various nongovernmental organizations.  But we're Sailing Anarchy – the site that prides itself on brutal honesty, run by a couple of the most jaded, cynical bastards anyhere.  We should have known better.
Instead, we got mad, and until the other day, we stayed that way.  Mad when the USA got rapidly washed out of the US Team.  Mad when poor recruiting snowballed into a failed media push.  Mad at the secrecy and opacity rife in the event, magnified by the continuing silence more than a year since Bart's death.  And mostly, mad at the incredible wealth spent on the San Francisco Cup while almost nothing went to the marketing, sustainability or infrastructure of the sport that makes it all possible; a wasted opportunity in a nation that's lost three quarters of its sailing population over the past 30 years.
When Bernie Wilson broke the Bermuda venue story last week, we started to write a typically scathing editorial and planned a trip to the December 2nd Press Conference.  We'd put Russell's feet to the fire in front of hundreds of journalists, we would!  And then we thought about it for a second, and wondered why we gave even the tiniest shit.  And that's when we knew it wasn't a logical reaction, rather, it was the dreaded Dyscuptopia, which we'll define as 'the unshakeable conviction that the afflicted can and must use the America's Cup for some incredibly grand purpose.'
When the fog cleared, we realized that Larry doesn't owe anyone a goddamned thing.  It's his Cup, it's his regatta, and if his top employee wants to make a sustainable America's Cup in Bermuda, more power to him.  And to be perfectly frank, it shouldn't be that fucking hard, as long as everyone cuts their expectations by about 90%.  The Extreme Sailing Series and World Match Race Tour have proved that a combination of venue fees and hospitality/b-to-b sponsorship can fund solid racing series.  All you have to do is make the boats cheap enough and have sponsorship hunters that are slick enough, and repeat as needed.
So with a final sigh, we shrug off our Dyscuptopia, and close the chapter on our criticism and legal analysis of the commercialization, litigation, and Russel-ization of the Oracle America's Cups.  We will certainly not hide from reporting on the inevitable screwups, boondoggles, or the public's continued loss of interest, but our anger is gone, and we've accepted that the America's Cup will never be what it could be.
And we'll be on Bermuda's beautiful Great Sound to watch some catamaran racing – all thanks to Larry and Russell.  And we'll be watching tomorrow's press conference from the warmth of South Beach.
December 1st, 2014 by admin
We're not sure how long the webcam will hold up, but for the moment we have the rare luxury of watching a hurricane as it rolls into Bermuda.  Our thoughts are with all the Anarchists on island – stay safe.  Click the pic to see the live camera, and now for the PSA from SA Weather Bureau Chief (and tech shirt guru) Mark Michaelson.
Now would be the time to move you and your family to a three story or elevated steel reinforced concrete structure. This one is for real.
My hunch is that the island could be without power for up to a month so make sure you have plenty of cash on hand. Let me know if you have any questions.Winds will be Tropical Storm force this morning becoming Storm and then quickly becoming hurricane force this afternoon. Seas will rapidly build to 35-40 feet. Heavy surge will accompany high tide around 5PM. Structurally this is on the large side for a Category 3 storm. It is moving NNE @15 so there is not a lot of time left to get to a safe shelter before movement will not be possible without risk of severe injury or death from flying debris. I expect the next advisory will maintain the intensity (Roughly) but change the trajectory to more NE. Bermuda lies in the NE quadrant of the storm which is the worst place to be. Good luck to all on the island. You are always welcomed to call or text me to get eyes on the storm from the outside for as long as you have the ability to communicate.
October 17th, 2014 by admin
Cat 4 Hurricane Gonzalo visited many of our favorite sailing destinations yesterday, and Antigua, Anguilla, St. Martin and St. Barths are all reeling.  Despite accurate forecasts days ago, dozens of yachts were tossed onto land in SXM and sunk in its lagoon.  It wasn't just boats damaged, either – the 120 knot winds tore roofs off homes and sent shanties toppling, one person lost his life in the lagoon and at least two people are missing…thus far…and there's still no power and therefore not a ton of information.  There are some decent damage reports, pics, and video on local Yana Gibbs' Facebook Page and keep an eye on the thread for more.  And if you have some info, please post it - because Gonzalo ain't finished by a long shot.
The NHC's warning map makes the tiny island nation of Bermuda look like a slow pitch down the middle for Gonzalo's 140 knot bat, and he's taking aim tomorrow with no real weakening in the forecast.  If you're visiting or living in Bermuda, don't take the laissez faire attitude many did in the French caribbean; get your shit tucked away, be sure you have potable water and food, and get to high ground long in advance.
And if you're a fan of the America's Cup, now's the time to figure out what to do when a hurricane comes straight at your fleet of AC62s, cruise ship hotels, and super yachts.  Our suggestion: Ask Russell.
October 16th, 2014 by admin
 It's not like Larry Ellison's job as CEO of Oracle Software has had a negative impact on his quality of life over the past decade, but as of yesterday, the ultra-fit 70 year old and world's highest-paid executive is going to have a bunch more free time to engage in his hobbies: Basketball, tennis, motorboats, yacht racing, botox, marriages, and of course crushing his enemies, seeing them driven before him, and hearing the lamentation of their women…  Ellison leaves longtime executives Safra Catz and Mark Hurd as co-CEOs, while Larry will stay on top of things as Chief Technology Officer.
Big thanks to the 80s for the extremely appropriate title.
September 19th, 2014 by admin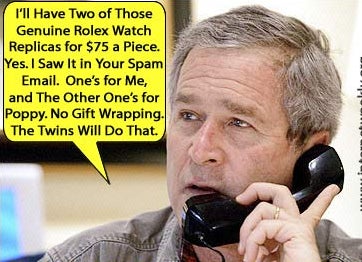 We'll be the first to tell you that we think the BBS is kinda bullshit; a whole lotta people running around at the helm of what was once one of the world's major regattas who are absolutely sure that vanilla ice cream oozes out of their anal openings.  Is there anything about it that is even 'big' besides the egos of the folks at the helm?  Or besides the 6 figures in cash and prizes that Rolex spends to flog their watches to a few hundred rich white boys?  How can the town that should have been transformed by the America's Cup fail to draw even 100 boats to their marquis regatta…during its 50th anniversary bonanza?  
Anyone expecting a change doesn't understand San Francisco very well, we fear.  Example:  Have a look at what 20 grand in movie money buys you for your overall highlights at your club's premier regatta: It's an 11-minute video from probably the world's worst sailing video producer and it looks and sounds like it is straight out of 1998.  How are you StFYC members not embarrassed that this is the best your club can do?
As such, we love this post in our world famous forums. Consider this our one and only article on the BBS.
Reporting live from San Francisco Bay, we are entering the final day here at St. Francis Yacht Club. Big drama unfolding in the HPR fleet as Hamachi (J125) was reinstated from a previous OCS after they filed for redress. Truth be known and it IS CLEAR AS DAY on the video, they were over the line at the start by a boat and a half. Every boat under her went back and re-started. Yesterday, TP52 Becom being sailed by Norman Devant, campaigned to the race committee to go jib reaching around the bay (4 jib reaches) so they can pull a horizon job on the rest of the fleet. Well that worked out well for them securing a slimy win and putting them in podium position.
The racing in this fleet thus far has had 3 bay tours already and very little true racing. It appears though, that the race committee at St. Francis clearly has their head buried elsewhere. Coming live from San Francisco. .. over and out.  Jump in if you wish.
September 15th, 2014 by admin
We're fortunate to have made some very intelligent friends over the decade or so we've been working for Sailing Anarchy, and when they ask us serious questions about our reporting, we listen.  So when we  got an email a couple of months ago about the tone of some of our America's Cup editorials from one of the top people at a highly respected team, our ears perked up – partly because this dude is almost frighteningly smart and extremely respectful, and partly because his questions were reasonable and not defensive.  He agreed that much of our criticism of the ridiculous delays and the lack of transparency in the AC was accurate, but asked me if 'killing the event with negativity is really a step forward?'  He also challenged me to 'explain what changes in the AC would encourage us that things are changing?'
With the full competitor lineup about to be released during today's dog-and-pony in London, it's time for me to answer his questions.
Q) Is negative criticism or 'killing the event with negativity' a step forward?
A) Whether criticism is a 'step forward' is irrelevant; we don't work for the America's Cup and we have no duty to 'move the AC forward'; this is similar to the criticism we've gotten for writing about regattas that allow littering in the sea and for writing about classes that are being run into the ground, and our answer is always the same:  We are firm believers in transparency, and to us, letting the sailing public know what is really going on behind the scenes is always a step forward, especially over the long term, and even more especially when reality is shrouded in secrecy and bullshit.
We advocated for and applauded the move to catamarans when the majority of the world's sailing publications were shrieking tradition and sacrilege – actually, we've been asking for it since about 2003.  We approved of the format for AC34 and prayed for a great venue like San Francisco.  And we lauded the beautifully sorted and widely available coverage for the most exciting regatta in sailing history.  But we could not remain quiet in the face of the mounting fuckups while ACAlphabet paraded their stunning incompetence in front of the world.  That's what the other publications did, and if no one questions the bullshit, it will always be repeated.  We'd prefer not to see an AC35 with the same problems as AC34: Woefully low North American ratings and broadcast pickup, failure to meet any of the in-person audience/SF occupancy/ACOC sponsorship raising goals,  a fatal accident whose cause has – until today – still not been properly reported on, safety rules that changed the outcome of the event, and a venue that feels lied to and abused by the sport of sailing.
What my friend was really asking was "do we understand that our negativism is actually hurting the America's Cup?"  My answer is very simple: That's not our problem.  We didn't cheat.  We didn't fuck up the broadcast deal.  We didn't cut the promotional budget to pieces halfway through the cycle.  We didn't make up a bunch of ridiculous projections for the SF government and fail to get close to them..  And we certainly didn't cover up the cause of death of a famous sailor.  So quit blaming us.
Q) What moves would encourage you that things are changing?
A) As we've said ten million times, lack of transparency is one of the sport's biggest problems.  It's got its own language, complicated and esoteric rules, centuries of history and tradition, and is mostly run – at least in America – by a cultish bunch of odd rich people in archaic clothing.  AC33 had the potential to change all that in huge ways, yet it failed spectacularly, and somehow, the guy responsible has never even acknowledged his abject failure or explained how he will prevent the exact same failures from happening again.  That's what we would need to see in order to think about getting behind the next AC – a little openness and honesty instead of the same old back room deals that have governed the America's Cup for a century.  So when you are watching the press conference today, consider the following questions that we'd like answered; get us that, and we'll believe that times are changing.  And consider the fact that, for four years, Russell Coutts has consistently refused to sit down for an interview with the world's most widely read sailing website.  There's only one explanation for that: Fear.
WHY DID BART DIE?
As we've said over and over, we're not at all happy that there still has not been a single official comment on the cause of the accident that led to Andrew Simpson's death, and we frankly don't understand it.  We remember Formula 1 legend Ayrton Senna's death all too well, and while the public investigation process was not an easy one, it's amazing to us that AC organizers did not insist on even the most basic investigation or transparency for Andrew Simpson's cause of death.  The Senna case resulted in a finding against Williams co-founder Patrick Head after a massive investigation that included a 600-page analysis of the crash; while Head would never go to jail for his 'omitted control' culpability, at least the Italian courts provided closure for hundreds of millions of Senna fans around the world.
We know that Artemis Racing conducted their own investigation into Simpson's death, yet no one we've met will admit to seeing it.  We know the Coast Guard had a think about it too.  And we know that the San Francisco police are required to investigate any death.  Yet when we asked the America's Cup where those documents were, they had no answer, and that's ridiculous.  These reports should have been required by ACRM to be released to the public, and an open inquiry into the design, build, and management of Big Red – and the responsibility for her failure – should have been undergone immediately after the accident.  We don't blame Artemis for the silence – they have good reason to be quiet.  But the event's organizers have a duty to do more if they want to be considered anything but a failure and a joke.
We hate that we've had to, but we've done a pile of sleuthing ourselves, and thanks to Johntommy Rosas and the America's Cup Trust, we finally got our hands on the SFPD's official 86-page investigation into the Artemis accident, and for the first time today, we're sharing it with the world. We'll leave the conclusions to you guys, but it's not brain surgery; as we all knew when he loudly acted like he never said it, Nathan Outteridge's words to his dad were pretty accurate –  the boat 'folded like a taco' when it dug the hull in during a bearaway.  There wasn't a pitchpole – according to Artemis design coordinator Adam May's witness statement, the hull failed.  Why did it fail?  Is anyone responsible, as they were for Senna, or was it just a non-racing 'racing incident'?  We don't know, but if the America's Cup is to be the 'tier 1 sport' that Coutts, Ellison, and new AC Commercial Commissioner Dr. Harvey have repeatedly claimed is their goal, it's time to act like a tier 1 sport, where you investigate deaths and hold people accountable for them.
Until then, the only place in the world you can find the investigation report is right here.  Warning: It's not for the faint of heart.
Why Did AC34 Miss Every Media/Comms/Audience Target?
We're not going to re-hash this one – we've done it too many times.  The dismal ratings are public knowledge, as was NBC's refusal to pick up the final races for a national broadcast audience – even when the comeback was in full swing.  But Russell Coutts has somehow not been called to the carpet to explain this abject failure.  Were they the wrong targets?  Is it impossible to make sailing a mainstream sport in America?  We'd all like to know.
What Happened To Continuity?
Coutts told us a dozen times that one of the AC's big issues is continuity; that it's incredibly tough to run a commercially viable sports league when it isn't owned by a reliable group.  This is surely true, and Coutts' solution the last time around was a financial windfall of several million dollars for the winner of the AC if they maintained some part of the AC event management structure he planned in AC34.
Yet when Oracle won, there was no continuity.  Near as we can tell, there was no management; just Russell and a couple of trusted advisors secretly shopping venues around and trying to create a bit of a bidding war.  The incredible action we saw in San Francisco?  Forgotten.  The 'reliable pro-sports league'?  Gone.  Instead we have a year of silence while all the excitement fades into the background, and we're right back on the same old Coutts train.  And we'd like to get off it.
If you would too, start asking the AC folks the same questions we have, and don't let up. Hit them over here and over here.  If Russell Coutts or his new commercial chief are serious about what they claim, they'll answer.
But if all the talk is bullshit and smokescreen, designed to cover up the fact that Coutts' job is really to win the Cup and neither he nor Larry gives a shit about the rest of it, they'll continue to say nothing, admit nothing, and accomplish nothing – besides retaining the Cup, of course.
September 9th, 2014 by admin
Clean Report
Terry Hutchinson's surprise departure from Artemis Racing a year and a half ago was overshadowed by Big Red's tragic accident a few months later, but we'd always noted how incredibly quiet Hutch was after getting the flick.  An article in his hometown-ish Baltimore Sun gave a clue as to why a short time after his ouster; "not wanting to say anything that could jeopardize the terms of his release…" was how the author put Terry's reticence to open up, and that's all anyone would get for more than a year (not that it stopped the speculation for a minute).
Until earlier this month, when Maxim writer Alexa Lyons's interview with Hutch hit the interwebs; called "Can Sailing Be The Next F1″ (Answer: No, dumbass), there was, at first glance, nothing remotely new or interesting about the piece – other than the fact a sailing profile was in a major national mainstream men's pub.  But one answer was a little shocking, and it was allegedly in response to a question from Lyons about his termination from Artemis Racing."I had a massive falling out with the owner of the team and the CEO about the safety of our yacht so they decided to terminate me." Hutch told Lyons.  "Ten weeks after my argument with the owner about the safety of the Artemis boat, the boat capsized in the San Francisco bay and one of the sailors was killed. It was a known thing that the boat was not safe…"
And today, he is backpedaling faster than a foiling AC72 in San Francisco breeze.
While Hutch has refused to answer any of our detailed questions on this one (despite 16 months of badgering and my reminder that a few answers would stop a lot of speculating), he admitted to us that he deserved all the blame for what Lyons typed up and published – though it would be easy and fairly graceful for him to fall on his sword for everything.   We can probably assume that his comments were some kind of breach of the Cup-standard non-disclosure clauses in any employment and termination agreement, for which he presumably received a nice severance package. But we know Hutch, and he's not the kind of person to slip up like this with a newbie editor of a pretty vapid magazine; maybe he was off on one of his early morning A-Cat training sessions when the Cup media people came through to do interview training?
Hutch certainly wouldn't be the first to be screwed by a reporter turning background conversation into foreground publication, through we doubt that Lyons, fresh off the intern roster and still proud of her title as "Project Manager, Maxim Hometown Hotties Competition" was playing investigative journalist, driving Hutch into a slip-up about the intrigue of the America's Cup.  Possible? Sure.  Likely?  No.
As for the specifics of what caused the big accident, we've told you before that we've never been happy with the information available, but after 16 months with seemingly no one else giving a shit, we've stopped caring too.  There's just not a lot out there other than one post from Hutch and one from a Maxim blog writer who interviewed him.  We'll leave it to you guys to figure out where reality lies.
And hopefully, the whole mess will end with Terry's strong and unequivocal apology, posted on Facebook an hour and change ago.  Here it is in full.
On August 7, Maxim magazine posted an interview about the 35th America's Cup that included some untrue statements and inaccurate remarks I made about Artemis Racing. To be clear, Artemis Racing is a well-organized and responsible professional sailing team that considers safety an absolute priority. My departure from the team more than five months prior to the tragedy of May 9, 2013 was on agreeable terms with the owner and my teammates. No one could have anticipated what occurred, and I meant no disrespect to the memory of Andrew "Bart" Simpson or to any current or past members of the Artemis Racing team. I deeply regret any misunderstanding that was drawn from the Maxim interview.

Regarding the safety issue specifically, following the capsize of the Oracle AC72 in October 2012, Artemis Racing went through a thorough safety review, including enhanced training for the crew. Every sailor conducted underwater survival testing, including carrying and learning how to use canisters of spare air in the case of an accident. As a participant in these exercises, I can attest to the fact that the sailors, shore support, and entire team made safety the highest priority. Like many professional sports where competition is conducted at the highest levels, the 34th America's Cup tested many boundaries, as demonstrated by the sheer power of the AC 72's, in both their size and performance.

As preparations for the 35th America's Cup come underway, I wish Artemis Racing and all involved success.

Thanks to Juvenile for the title inspiration.
August 29th, 2014 by admin
One of the world's legendary Maxi racers sat in a climate-controlled shed on the Eastern Shore of Lake Michigan for a decade at a cost of tens of thousands of dollars per year, while rumors said she was broken or delaminating, or that maybe she could never again be competitive against newer boats. We think Larry just a little sentimental about the boat he nearly died on, and he'd rather have her as a trophy than let someone else make new memories on Sayonara.
And that's what you see here – the bow and stern of Sayonara waiting for a lift on Pier 80 after a date with a chainsaw; the final remaining signs that there was an America's Cup in San Francisco.  There's no sailing center or junior racing center; no museum or clever, multi-use development.  In fact, despite all the pre-event posturing, there's very little legacy for 'the Summer of Sailing' at all on the ground in SF; just a few rusty boxes and a famous yacht sliced up like an 8-point deer, ready to go on some wall or building or corporate campus.  It can't be any more cliché, but we're left no choice but to say it: Sayonara!
Here's the cover story about Larry's infamous Hobart from something called BusinessWeek, apparently a magazine in the 20th century.  Like Sayonara, something obsolete; a collection of stories and advertisements bound together in paper.  Imagine that!
Title song from the same era as the boat, and a bit creepy, like its owner.  Interesting photo thanks to SA'er 'L124C'.
August 29th, 2014 by admin
Monday sucks.  And Tuesday is only slightly less sucky. These videos might be the cure.  Today weve got high performance boats, low performance boats, crashes, flooking around, and kids – lots and lots of kids.  Welcome to Video Anarchy.
Mac Art
A little production value can do wonders to transform some basic GoPro video into something quite beautiful, as the boys and girls from Froeter Design showcase in this video of the Chicago Mackinac aboard the Beneteau Chief. 
Check Yourself
You've seen the scores of young Anarchists (and these kids have been SA junkies since about kindergarden) Ian and Nicolas representin' enroute to their US Youth Nationals.  Here's the movie.  Turn down the music unless you're nostalgic for your dentists' soundtrack…and here's an audio interview with the nippers.
Swedish Bikini Team
The 'new age' of video storytelling has slowly crept into the top end of sailing, with producers (and those who pay them) finally understanding what we've been screaming about for years:  You have to put the audience right there in the trenches with the subject or you're just wasting your time.   We've seen plenty of nasty pictures come out of the Brazil test event, but for many Olympic hopefuls – those without the runs, at least –  it was an amazing adventure in one of the world's most exciting countries.  Above is a look at the beauty and skill of the Swedish team, and no dirty water.  Thanks to Swedish mothy Magnus Gravare for the heads up.
Joie De Vivre
Another essential aspect of video storytelling is about charisma; the camera loves those who have it.  Example?  This excellent Team GBR/Volvo Cars-sponsored Rio Test video from our old friends Richard Langdon nd Rachel Jesperson, focusing on always-smiling and ultra-charismatic silver medallist Luke Patience.  Also starring in this one are his excellent Aberdeen accent and a couple of Nacra 17 sailors.  Have a look at two more charismatic intros from the same team over here.
flook off
Brilliant, stupid, or a hoax?  You decide.
August 26th, 2014 by admin
AC Breaking
As the world waited for Le Roi Russell to announce his entry list for the LOCATION TBD America's Cup, we learned that the delay had nothing to do with whatever the AC spin said; our insider tells us that at least one team asked for a delay to shore up their finances and sponsorship scenario.  Meanwhile, the AC has announced this morning that there are indeed five challengers who fronted up several million in nonrefundable deposits and bank pledges for the LOCATION TBD America's Cup.  While we remain highly doubtful that all five will make it closer than Team Australia did to the starting line of the LOCATION AND TITLE SPONSOR TBD Challenger's Regatta in three years, we do hope they do; it would be great to see the UK and France do well, perhaps igniting some national fervor for the America's Cup, and perhaps (as unlikely as it may be) wresting it from Coutts' control to bring it to real international prominence.
Meanwhile, Sportbusiness.com today writes that Ben Ainslie has lost any chance at getting longtime BAR sponsor JP Morgan to foot the estimated $50-75M title sponsorship spot for his AC bid.
The Ben Ainslie Racing (BAR) sailing team will look for a new title sponsor for its inaugural 2017 America's Cup campaign after the incumbent, financial services company JP Morgan, decided not to continue past 2014.

The BAR team is the UK's entrant for the next America's Cup series. It is led by Sir Ben Ainslie, the most successful sailor in Olympic history and tactician for Team Oracle USA during its dramatic victory at the 2013 America's Cup.

It is understood that New York-based JP Morgan, which has been the title sponsor of Ainslie personally since 2007, and the main global partner of BAR since the team's launch in January 2012, feels an alignment with a British team against American competitors would not match its brand image.

The team is now looking for a title sponsor on a three-year contract, from 2015 to 2017.
A UK South Coast insider sent us another update this morning, possibly explaining the JPM departure from Team Sir Ben.
I wouldn't take this as a sign of anything other than regime change on the sponsorship front. When the team's AC effort was launched, one of the things I noticed was there are a couple of people on the Board of the team from Vitol, an oil trading firm (including Ian Taylor, its CEO). Vitol is not quite Torben Torquist's Gunvor, but that's mostly in the sense it's not largely owned, ultimately, by a tiger-petting Russian king.

Vitol is possibly not the most ethical of firms, and was only a few weeks ago exposed in engaging in UK Tax Avoidance on a massive scale, according to the Independent.  With figures like those in the above article, it's entirely concievable they have 50 million quids kicking around ready to drop on a Cup campaign.  Given some of the other rather, ahem, 'controversial' transations Vitol has been associated with, it could be that JPM didn't really want to be sharing signage space with them…..
And in a final piece of AC news, European sailing blog Farevela reported yesterday the completely terrifying news that Juan Kouyamdjian will be one of the designers of the underfunded Team France effort, perhaps built on the strength of Franck Cammas' relationship with the JuanKer during the successful Groupama 70 VOR program.   We'd humbly suggest our friends on the team get some extra life insurance…
Team France thread is over here.  BAR is here.
August 21st, 2014 by admin
With Team Australia flaming out of the America's Cup with a whimper, the Oatley family needed a new look for the winged AC45 they picked up along the way.  And once they painted it up right, they realized they'd finally gotten a Wild Oats that's significantly faster than the R/P 100 that's been winning the Hobart for a decade…and for about 5% of what they've spent on the big one!
Pic thanks to SA'er 'wildboats' from the 45s launch at the upscale Hamilton Island Race Week.  Not the latest or greatest tech or the fastest cat out there, but it's certainly got sex appeal…
August 15th, 2014 by admin
As the 35th America's Cup "Deadline Day" hit us here in the US,  The Royal NZ Yacht Squadron became the first team to formally announce that it ponied up the millions required for a challenge to Golden Gate Yacht Club, and that Emirates Team NZ would be their representatives. "We look forward to working with the other teams to create a great event. [emphasis ours]".  
The solo Kiwi news release, along with Dalton's emphasis on 'working with the other teams' tells us that Russell and Grant definitely haven't kissed and made up; you can expect a more coordinated flurry of news today as 'Russell's Four" – the teams that pledged their lukewarm support to Coutts and the Cup a couple of weeks ago – are likely to have worked with AC AlphaWhat on a distribution schedule.  In other words, when the Cup is ready to tell you who challenged and who is the new Challenger of Record, they'll fucking tell you, you impatient twat!
Meanwhile, RadioSport NZ's D'arcy Waldegrave grabbed Mr. Clean for a morning drive time chat about the challenges the Kiwis face on "The Sauce", also known as "New Zealand's Loosest Sports Radio Show".  Listen to it above.
August 8th, 2014 by admin
It's another installment of Video Anarchy, brought to you by our foiling friends at The Great Cup.
Vamos A La Playa
As US772 told you last week in his report from the Dirtboat Worlds, Nevada's stark desert is one of the most visually impressive places to sail imaginable, and the unique piece of American geography provides a gorgeous backdrop to this video showing just what landsailing is all about.  Shots of the Smith Creek Playa are best in HD on a big screen, and hit this link for some drone aerials during one of the event's crazy dust storms.  And if you want a look at just how scary Latino music was in 1983 (and the inspiration for the title), hit this link.
RORC To The Rescue
Yeah, there are a lot of idiotic looking blazers.  And yeah, maybe the pole-back, supper-table IRC boats are the antithesis of what Sailing Anarchy is all about.  But we're stoked to see an American with the quickest boat in the fleet help Team Ireland crush the rest of Europe, and we're even more glad to see historical events like the Comedy Cup saved from extinction.   With their biggest fleet in a while, it looks like the RORC is on the right track…check out more here.
Skidmarks
While Team Oracle's management continues to make the team, the country, and the sport look shady, the actual sailors seem to be having a blast.  Have a look at this hilarious short from OTUSA racers during their Moth Camp in Lake Macquarie about a naked Jimmy Spithill's hygiene during his Sports Illustrated photo shoot.  Thread here, and a slightly more serious Oracle moth training video here.
Back Then, Again
Your wildly approving clicks and comments from the '83 SORC inspired us to give you more, and thanks to the Aussie RB Sailing Blog, we've got it.   The hour-long video comes from the 1982 Hawaii Clipper Cup, and includes not only the historic Americans like Kialoa, but also the big Aussie names in SORC racing.  Enjoy it, and get over to the Video SORC thread to chat with other old bastards who remember it, too.  Big thanks to original SA'er "SPORTSCAR" for the heads-up.
Ashes To Ashes
Some odd decisions and shitty conditions meant that, despite the 2014 Moth Worlds pulling in the biggest fleet in the Class's history, the event went by somewhat unnoticed by the larger yachting community. We just couldn't get excited by the two-fleet format, racing peppered with abandonments and postponements and sail measurement issues, or the fact that, with the '13 World Champ, the majority of the expected 'AC Mothies', and nearly every US sailor opting to blow off a trip to the UK South Coast, the competition wasn't really what we've become used to.
Add to that the organizers' total fuckup with the media; they chose to use a UK sailing publication for all of their media work – something we normally applaud because it usually means good, professional content.  But in this case, that sailing publication branded everything from the Moth Worlds with their own magazine's logo, virtually guaranteeing the majority of the sailing media would ignore it.  It may be petty, but it's also the basic common sense: If you depend on the media to maximize exposure for the health of your class and the satisfaction of your sponsors, it's a good idea not to ostracize them with an exclusive publication partner – unless your media partner is bigger than everyone else, or writes you a huge check…neither of which happened last week in Hayling Island.
Fortunately, the English got their hands handed to them both by Nathan Outteridge, who wins his second Moth World title, and by the Aussies, who took the all-important Ashes trophy in the team competition between Ol' Blighty and Oz.
We congratulate Nathan, and above is a look at what the Ashes is all about from Beau Outteridge.  And mark your calendars for early 2015, when a massive fleet, including many of the names who sat out the '14 event, will descend on Sorrento, Australia to battle for perhaps the most important title in performance dinghy sailing.
July 30th, 2014 by admin
After the ass-kissing statement of support released last week by the 'Euro 4′ AC35 challenger heads (Ainslie, Sirena, Percy, Cammas), we're unsurprised to learn that, according to AC authority and AP writer Bernie Wilson, Russell Coutts specifically told ETNZ to stay home from a major, confidential Challenger/Defender summit meeting later this week in London.
According to Wilson's piece, "the event authority is working with the teams "to further define an event based on the published protocol." Coutts said that after he heard from another team [emphasis ours -ed] the Kiwis didn't want to want to proceed on that basis, "I rang them up and said, 'It's best that you not come.' We have four other challenging teams and the defender that want to work together to have a great event this time and in the future."
We're not quite sure what Coutts' offered to get formerly logical and critical guys like Sirena on board with whatever failure-doomed plan Coutts is trying, now that his greed and hubris sent Iain Murray and Team Australia into the void previously occupied by Vincenzo Onorato.  Discounted entry fees?  Access to some of OTUSA's old data archives? It's gotta be something, because they all know that Australia's Challengus Interruptus makes Russell Coutts and Larry Ellison look like some of the biggest buffoons in international sport.
Coutts' latest bit of nastiness to his countrymen is just one more folly from a guy who is almost comically bad at the business of sport, and the same question is on every AC watcher in the world's lips:  Why would one of the world's best businessmen keep Russell Coutts at the head of the AC organization when he has failed at every single AC-related business decision he's ever made, including the most costly boondoggle in the history of modern sport?  It ain't the biggest newspaper in the world, but the Otago Daily Times has one possible answer: They say Coutts' contract may have a 'Bertarelli Clause', guaranteeing Coutts the top job until he gives it up himself.
Golden Gate Yacht Club members are not happy.  Notwithstanding their recent "support", Challengers are not happy.  Sponsors are not happy (or nonexistent).  And fans are not happy.  Hell, even Obama has a 40% approval rating.  But how long will the notoriously headstrong Larry Ellison continue to allow his reputation and the sport he loves to be screwed over by a piss-poor businessman who's proven that he is terrible at everything…except for one skill:  Winning the America's Cup?
Unless this is all part of the plan…screw everyone and you might not come so close to losing the next one?
Is there anyone in the world left that supports Russell Coutts?
July 28th, 2014 by admin
We took Mich Dej's presently undefined role in the Team Campos VOR team as an indicator that maybe things are not going all that well for him as one of the trio of leaders of the Team France AC effort, but that take might be very wrong if you believe France's top sailing journo Loïc LeBras.  LeBras is a good digger though, and his sources told him two days ago that Cammas is about to sign a major agreement with "France's leading hotel group and Europe's leading aircraft manufacturer."   Cammas' statement in an otherwise fluffy and bullshitty joint statement today seems to support Franck's optimism that Team France will, at least, be able to enter by the million-dollar deadline on the 8th of August.
Let's not screw around with implication here; if LeBras is right, we'll see some serious commercial juice in AC35 from a second non-billionaire backed team. France's biggest hotel group, by far, is the Paris-based Accor, which owns some 3,600 hotels on five continents.  They hit every budget with their holdings; from Motel 6 and Red Roof Inn right up to the 5 stars of the Sofitel and Pullman lines.  And of course Europe's biggest airplane manufacturer is Airbus, which has been peripherally involved in sailing (via the C-Class Invictus and several other endeavors) for ages now.  As a branding exercise, Airbus could get huge mileage out of involvement with the AC, especially considering Oracle's ties to Airbus competitor Boeing.  And while France's tardiness means they might miss out on the designer raffle and some may dismiss this as a Luna-Rossa-in-AC-34-style 'learning campaign' leading to AC36, there are those who thought the same thing about Groupama in the VOR…and we know how that worked out.
Stay on top of the Team France thread in America's Cup Anarchy for the latest on Cammas and Co, and have a look here at one of the most empty, vapid, useless press releases we've seen from a Cup team in years…and that's saying something.
July 25th, 2014 by admin
AC Breaking
UPDATE: It is indeed official – for the second straight time, The Challenger of Record has pulled out of the contest they helped to create along with Coutts & Co, and with no entries yet approved by GGYC, there is a real question whether the existing protocol will be able to exist in its current form now that the most important of the AC45 Challengers is out.  Here's what happens when the CoR takes a walk; and we read the official release quote from Ben Ainslie to mean that BAR will be the likely replacement for the Oatleys. Anarchist 'the truth' called it last week in America's Cup Anarchy; share your thoughts there.  

It's understood the Australian Challenger of record, the Hamilton Island Yacht Club, is withdrawing from the 35th edition of the race. The syndicate says the new Protocols set by challengers Oracle are too hard to prepare for when no dates or venue have been confirmed for the event. While prospective challengers continue to wonder what the hell Coutts has been doing for a year, Russell amazingly still says he needs until October to make the final decision.  Really?
Nice work, America's Cup.
July 18th, 2014 by admin