Posts Tagged 'alvimedica'
SORC once again delivers on one of the quickest races in the land, this time, a recordbreaker.  From Chris Woolsey (and go here for more great photos from Marco Oquendo and the SORC media team):
Every so often, the weather gods deliver the famous conditions that bring people back to the Ft. Lauderdale to Key West Race year after year after year. For starters, winter storms up north usually have folks looking to points south by the time the new year rolls around. South Florida and the warm waters of the Gulfstream always provide a welcome place to thaw out. Couple that with the South Florida winter cold front cycle of a new blast of NE breeze every few days, which allow high speeds on nice waves down and around the bend of the Florida Keys to the Happy Place known as Key West, and you have a recipe for something more fun than shoveling snow and crossing items off of the honey-do list.
So it goes to figure that those blasting conditions would coincide with the race date roughly every other year, delivering racers to Key West overnight as quickly as (I Dream of) Jeannie can fold her arms, blink and say "Pepe's!" As is sometimes the case, those conditions were a bit overdue, with the last all-out downwind romp coming in 2007. Those who made it for the 2017 running, hosted as always by Lauderdale Yacht Club and Storm Trysail Club, finally got a treat.
As a result, David and Peter Askew, and their all-star crew (including AC legend Marco Constant, Star world champ Phil Trinter, Artie Means, Ralf Steitz, Chris Larson, and half the Alvimedica VOR team) on the Reichel Pugh 74 Wizard romped across the finish line in record time, and pushed Carrera's 2005 monohull record run to second-best by a few minutes. Jason Carroll's warhorse Gunboat 62 "Elvis", with Anderson Reggio navigating, crossed a few minutes later to take the overall quickest time (thanks to a later multihull class start), but never threatened Stars & Stripes record pace of last century. The happy crew revelled in letting the big cat get out and really stretch her legs in the fresh conditions.
The rest of the fleet is still rolling in and we may yet see some surprises in the results. Hook in, hold on and stand by.
January 12th, 2017 by admin
Stern-steerers, litigation (not ours, thankfully!), luscious Hannah, the slickest metal in the world, the boys in Orange coming on, and the boys in Bermuda flying high.  Another edition of Video Anarchy is all yours.
Magic Carpet Ride
Yacht designers and racers have been searching for some breakthrough in hull coating technology for as long as boats have raced; so much so that the  fluid-emitting system on the BMW/Oracle 90 is illegal in every other type of racing.  But what if the perfect hydrophobic hull was a single sheet of metal?  And what if you could etch metal foils so the water literally ran away from them?  We don't know what the long term outlook would be, but we sure are interested, and we know the AC guys are, too.  Check this incredible video above, and you will be too.
All Hannah, All The Time
We were going to post an interesting kiteboarding movie here by the awesome Broken Head Film guys, but then we noticed one of their stars (and an avowed SA reader) Hannah Whiteley – had a new video up herself. And since we're head-over-heels in love with her, we'll feature that one.  Follow Hannah here.
Big Ben's Bermuda Base
Is this just an easy winter vacation for a team whose backers probably all have winter mansions in Bermuda, or are Ben & Friends the most serious Cup team of all right now?   Time is the one thing that matters most for the AC, and here's a slickly produced video showing Ben and the team getting feet wet in Bermuda with Nacra F20C foilers.  UK 1, everyone else: 0.
Orange Is The New Bronze
If you're like us, you're proud of Charlie and Mark and the youngest VOR team for their hard-fought podium finish in Sanya.  But if you're like us, you didn't pay much attention to this long, light-air leg, and you don't understand how they got there.  Watch this video and catch up.
 Section 68
Former OTUSA sailor Mattie Mitchell is taking Larry and Russell to court for being thrown headfirst under the bus during the 2013 AC's Kingpostgate (and hung out to dry for $68K),  and now that it's in court, all the OTUSA/ACEA/ISAF secret meetings, back room deals, and 'confidential' submissions are finally going to see the light of day. Mattie sat down for a 10-minute interview with NZ's  Good Chaps the other day, and it's definitely a good listen for anyone who likes a good AC dustup.
We're excited for the discovery process to begin, and we think the world will get to see just what kind of folks were running the show over in San Fran and at ISAF headquarters for the past few years.  Stay tuned for more developments coming soon, and let's all hope Mattie doesn't settle!
Lords Of The Deuce

54 feet. 104 MPH. 6 crazy dudes.
Total Anarchy.
January 29th, 2015 by admin
The next generation of sailing studs is clearly taken with Charlie and Team Alvimedica, even if they can't say the name.  This is too damned cute, and thanks to Brandon for the heads up about our favorite Ratz of all.  And while we hate to give love to another idiotic use of the 'Everest of Sailing' tautology, it's good to see the young American getting some solid ink from the WSJ.
October 6th, 2014 by admin
We first got to know Chris Branning when he was barely out of diapers as part of Disney's Morning Light program, and as a former shipmate of Mr. Clean (poor kid – ed)), and as he's gone from grommet to sought-after offshore navigator to helicopter rescue pilot, we've seen what an incredible young man he has become. And when Charlie and Mark from Team Alvimedica brought him aboard their Volvo 65 during tryouts, we were extremely excited to see it – and not for Branning's sake.
We see the US-skippered Alvimedica as having a genuine chance of really impacting the sport's perception here in America, and Branning would make that about a hundred times easier.  Branning is the anti-yachtie.  He's soft-spoken but extremely bright, wears his heart on his sleeve, is tall and good-looking without being intimidating, and he just oozes honesty and character.  In other words, he's a media dream.  Add to that the fact that his job as pilot of a USCG Search-and-Rescue chopper makes him one of the only human beings on Earth that this divided America unanimously loves; the most ignorant redneck fisherman on the Florida panhandle is just as much of a fan of USCG rescue pilots as a Wall Street investment banker sailing his Concordia out of the NYYC.
Which makes this video all that more poignant, because no matter how much we wish it was, is isn't a crew profile.  Rather, longtime SA videographer and now VOR moviemaker Sam Greenfield put this movie together to show us that best intentions are not always enough, and that life can sometimes get in the way of the perfect opportunity; thanks to his demanding job saving lives, Branning will be watching this VOR from afar.
As you'd expect from a guy of his character, Branning is still 100% supportive of his friends, and he sent a few words over to share his thoughts on what they've done:
"I think it will take years before what the sailing world realizes what Mark and Charlie have done. For sailing to progress as a commercially viable sport, to compete against the mainstream sports especially in the USA, the process of fund sourcing had to shift. Sailing doesn't need another watch captain, skipper, rigger, or trimmer; though we greatly appreciate the talents of those roles. Sailing needs "board-room" sailors. Educated, professional sailors who can take off the foul weather gear, put on a suit and walk into the board room to pitch, present, argue, defend, convince, cajole, and earn the money to go sailing at the highest level. That is what our sport needs. Few people can fathom the amount of work and risk that takes.  Charlie and Mark, in their mid-twenties, did just that.
"They brought another boat to the starting line of the Volvo Ocean Race, and in the process, they paved the path for younger sailors to do the same.  Did they change the sport forever?  It's too early to know that.  But they did something no one has ever done here, and I salute them for it."
August 27th, 2014 by admin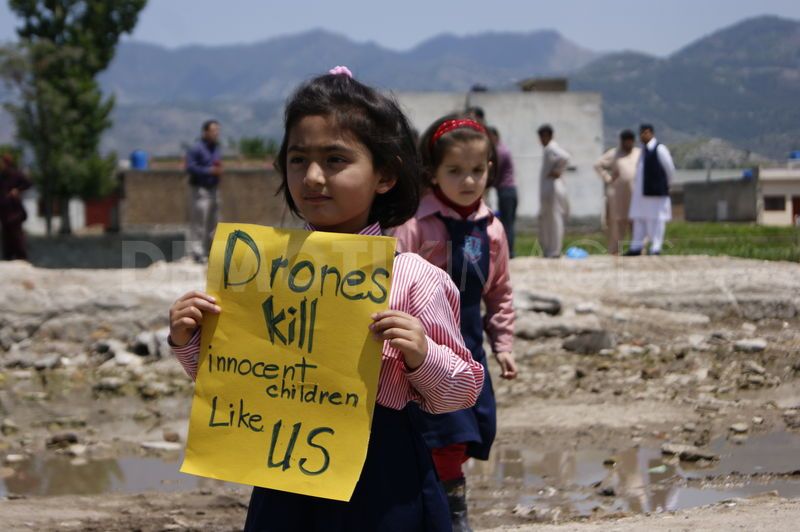 We love the innovation in coverage that we've seen from quadcopter/drone shooters over the past year, but it's time to inject a little common sense into the mix before we see the first inevitable fiery crash.  The problem comes not from your little Phantom crashing into a boat, after which you might need to pay for a sail repair – no, the big issue is something that any drone operator should realize is a REALLY BIG DEAL: Other aircraft.  So here's our Public Safety Announcement:  DO NOT DLY YOUR DRONE ANYWHERE NEAR HELICOPTERS OR SMALL PLANES.  If a bird can take down a jet and a sparrow fart can take down a helicopter, what do you think your quadcopter can do?  It can kill, and if it does, you will end up either in jail or bankruptcy court when they sue you for tens of millions for wrongful death.  Plus, you'll have fucking killed someone!  Don't believe us? Here's a note from a well-known videographer.
Want to know the sketchiest thing that's ever happened to me when shooting from a helicopter?  It happened yesterday, just off Fort Adams, while I was shooting the Alvimedica and Abu Dhabi teams as they set out from Newport for Europe.
While we were flying along chasing boats, the pilot suddenly yelled "FUCKING DRONE!" and threw in a huge turn and began climbing hard.  Suddenly, looking out the open door, I'm staring at a toy that could eviscerate our tail rotor and kill us all.  It passes 50 feet below us in the opposite direction; so close that I can easily see that it is a Phantom 2 with a GoPro Hero aboard.
I'm sure I love my drone just as much as the guy who shot this video, but when helicopters are in the air, all drones should be grounded.
-Near-Miss in Newport
July 11th, 2014 by admin