Posts Tagged 'abu dhabi ocean racing'
Big Pimpin'
What do the Vendee Globe champion, the Volvo Ocean Race winner and the solo mono 24 distance record holder all have in common? They all trust one company to keep them warm and dry wherever the hell on the globe they find themselves.
Armel Le Cle'ach and his entire Banque Populaire team stood out amongst the throng in the Vendee start village with their smart and sexy shoreside Musto gear, while Armel showed just how smart he is offshore with a brilliant, textbook race that let him finish some unfinished business.   Congratulations to both Armel and Alex and to Musto – pwning offshore for generations. Learn more at Musto's site.
January 20th, 2017 by admin
Talk shows, live sporties, SCOTWs, flying scows, and one of the biggest races in the world.  It's another Sailing Anarchy video tour!
kind of a big deal
Ian Walker and Jamie Boag began their Volvo Ocean Race adventure way back in the Green Dragon days, and if anyone's earned the victory in the world's premier sailboat race, it's them.  Clean grabbed Walker and Boagie (both late to their own show, of course) as well as Phil "Wendy" Harmer and best overall OBR Matt Knighton for 45 minutes of chat just before the final awards show last weekend.  Plenty to learn and plenty to laugh about as these boys depressurize after a well-deserved few days of R&R in Sweden.  As all of our VOR coverage, this one is thanks to Sperry, where Odysseys Await.
better late than never
It's only been 6 years since On-The-Water Anarchy broadcast the first-ever live racing action from a Melges 24 Worlds, and thankfully the cameras are better, the network's better, and the location and fleet size are both far better than those dismal grey days from the Chesapeake Bay.  The racing, unfortunately, is just as bad – ultra light air began the first four shitty races without much improvement in the forecast – but if you dig sportboats, you'll still enjoy this live action with 95 boats on the line (half of them Corinthian), and significantly more than the next week's J/70 Worlds in France.  More links here, and results here.
straight talk sally
Remember all that debate about Saving Sailing?  Team SCA standout Sally Barkow gets to the answer in just a few minutes.  One of our favorite all-time sailor chicks…listen to Sally talk about the race, about inspiring the next generation, about sailing instructors and mentors, all here.
the genny fan club
Who knew when superstar skiff/sportboat/match racer/SCOTW Genny Tulloch came to commentate with Clean and JC at the 2010 America's Cup that it would be the start of a new career?  While we think the TeamSCA boat might have done well to add her to the race crew, Genny did a lovely job of sharing the 2014-15 VOR with the world through her daily shows and live-finish commentary.  Always a great chat and good chemistry with her old friend Clean, the brilliant GT is always worth watching.
23 proof
We've seen the stills, but until there's video, it never happened.  Last week, the world's first foiling sportboat proved that, indeed, she does.  Where to from here for the Q23? 
July 1st, 2015 by admin
It may not be quite as well-produced at the wildly successful Alex Thomson mast walk (that helped him land Mercedes-Benz as a main sponsor), but it's way cooler; watch danish kitesurfing sensation Nick Jacobsen jump from the headboard of Abu Dhabi Ocean Racing's mainsail…and land it.
Just one more day of VOR action; watch this page for Clean's Dock Walk, the In-Port Race, and some awesome interviews from your 2015 Sperry Sailing Anarchy World Tour Team.  Title (for all you damn kids) comes from here.
June 26th, 2015 by admin
If you're getting tired of Volvo Ocean Race videos, you'll probably want to look away.  But if you like straight talk from the leaders of the race about some very serious and some not-so-serious topics, spend another hour with Clean, Nic, Charles Caudrelier, Ian Walker, and Mark Turner and watch this show.
May 16th, 2015 by admin
UPDATE: Dongfeng wins by 3 minutes!
With just a few miles to go to Newport, Abu Dhabi Ocean Racing are so close to Dongfeng that the tracker can't discern one boat from another. Part of that is the crappy tracker, and part is the incredibly tight competition after two weeks of racing from Brazil; less than half a mile separates the top two boats, with another 6 back to Brunel.
If you're in the area, get to the marinas and find a boat to go out and see just how close they are to the lead; if not, click here and watch the photo finish live in a couple of hours.  The Sperry/Sailing Anarchy media crew arrives next week; we don't know what we're bringing you yet, but we know it'll be better than anything else you find about the VOR…
May 6th, 2015 by admin
From a healthy-looking yachtie to a meth-addled trucker in just 3 weeks; Abu Dhabi Ocean Racing war correspondent Matt Knighton shows just how hard life is at the extreme – and there hasn't even been an extreme leg yet.  And he's got the least physically demanding job on the boat.
Nice work from Ian Roman.  Now get that man a burger!
December 15th, 2014 by admin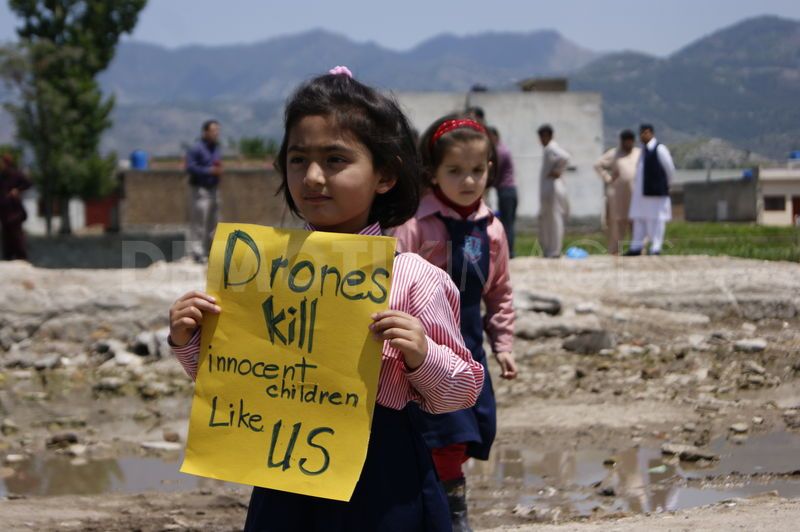 We love the innovation in coverage that we've seen from quadcopter/drone shooters over the past year, but it's time to inject a little common sense into the mix before we see the first inevitable fiery crash.  The problem comes not from your little Phantom crashing into a boat, after which you might need to pay for a sail repair – no, the big issue is something that any drone operator should realize is a REALLY BIG DEAL: Other aircraft.  So here's our Public Safety Announcement:  DO NOT DLY YOUR DRONE ANYWHERE NEAR HELICOPTERS OR SMALL PLANES.  If a bird can take down a jet and a sparrow fart can take down a helicopter, what do you think your quadcopter can do?  It can kill, and if it does, you will end up either in jail or bankruptcy court when they sue you for tens of millions for wrongful death.  Plus, you'll have fucking killed someone!  Don't believe us? Here's a note from a well-known videographer.
Want to know the sketchiest thing that's ever happened to me when shooting from a helicopter?  It happened yesterday, just off Fort Adams, while I was shooting the Alvimedica and Abu Dhabi teams as they set out from Newport for Europe.
While we were flying along chasing boats, the pilot suddenly yelled "FUCKING DRONE!" and threw in a huge turn and began climbing hard.  Suddenly, looking out the open door, I'm staring at a toy that could eviscerate our tail rotor and kill us all.  It passes 50 feet below us in the opposite direction; so close that I can easily see that it is a Phantom 2 with a GoPro Hero aboard.
I'm sure I love my drone just as much as the guy who shot this video, but when helicopters are in the air, all drones should be grounded.
-Near-Miss in Newport
July 11th, 2014 by admin
Pro:  We're a little old to have jumped on the Instagram bandwagon, but there's no denying it's a cool tool to reach lots of people, and we think it is great that even a 'conservative' entry like the Abu Dhabians is embracing the latest in social media delivery.
Con: When you print all this promotional shit on the bottom of your boat, your message makes us a bit uncomfortable.  You've either got very little faith in your keel, or a whole lot of faith in your underwater camera work.  Or maybe it is just a very clever answer to the perennial sponsor question: "Where do we get value if you flip the boat and have to retire from the race?"
June 18th, 2014 by admin
Abu Dhabi Ocean Racing used the Fastnet Race as a crew tryout for the 2014 Volvo Ocean Race, and unlike the dopey official event video, it's a solid watch from start to finish.  Enjoy.
September 16th, 2013 by admin