There is not a better tactician that Terry Hutchinson, and now you get the chance to hear him call an entire race. And you thought your tactician was a pain in the ass? Thanks to Quantum's Keith Brash for the remarkable video.
March 15th, 2017
RIP Bill Ficker. Jump in the thread to comment.
March 14th, 2017
Big Pimpin'
Melges Performance Sailboats just announced the Melges 14 Tour, a national series of try-it-out demo days and regattas. The Melges Team will be hitting the road with a trailer full of Melges 14s so anyone can test sail the new boat.
The Melges 14 Tour will come to Florida, Virginia, Maryland, Michigan, New York, Wisconsin and Illinois, among others. The inaugural event of the Tour is the Melges 14 Midwinter Championship in Sarasota, Florida March 17-19, where 25 boats will hit the starting line. The Lake Geneva Challenge at the Lake Geneva Yacht Club June 10-11 will certainly be a highlight of the Tour. Sailors can charter boats for any of the four regattas on the Melges 14 Tour.
"The Melges Team is launching the Melges 14 Tour so that curious sailors have the opportunity to try out the boat and see how much fun it really is," said Andy Burdick, President of Melges Performance Sailboats, "Contact us so we can get you set up."
Shoreline Sailboats, New York's Melges 14 dealer, is organizing the New York Circuit of the Melges 14 Tour, a series of Tour Stops for Lake Ontario and the Finger Lakes in Upstate New York. New Yorkers can contact Shoreline Sailboats to add an event.
"Once you get a tiller in your hand, tuck your toes in the straps, and take this rocket out for a sail, you'll see that this new boat is really changing the game for singlehanded dinghy sailing," said Bob Hillier of Line Honors, a Melges 14 owner.
Anyone is welcome to see & try a new boat at any time: See new boat production at Melges Performance Sailboats in Zenda, Wisconsin, then try out the new boat on Lake Geneva.
Designed by Reichel/Pugh and built by Melges in Zenda, Wisconsin, USA, the Melges 14 is a modern one-design racing boat and also has the ability to sail with two people. The boat is 14 feet and features a large, open cockpit so no bailing is required. A carbon mast and boom complements its modern, flexible sail plan with three rigs: Gold (98 sq. ft.), Blue (85 sq. ft.) and Red (58 sq. ft.). Sailors can order a custom Melges 14 dolly, car top it or tow it behind any vehicle. Used as a beach boat, a family-style sailboat or a one-design racing platform, the Melges 14 was honored as Sailing World's 2016 Boat of the Year – Best Dinghy. With fleets in North America, Europe and Asia, the Melges 14 is emerging as a true high performance one-design racing boat, just two years after its introduction.
More details on the Melges 14 Tour can be found here.
March 14th, 2017
Clean Report
For episode # 20, we caught up with three guys who represent some of the brave new thinking in the sport of sailing.  Longtime SA'er Chris Woolsey runs the reborn Miami Havana Race for a reborn SORC, and we get into the whys and hows of recreating this complicated international race to one of the world's most unique race destinations.  After that, we catch up with Tim Fitzgerald, founder of Charleston's Fort2Battery Race, to talk about his motivations for creating the successful harbor sprint.  We also get into Tim's experience as one of the drivers behind Selden Masts growing dinghy business, discuss the first new hardware change in the 420 in years, and learn what Tim's learned about getting millennials and Gen Z excited about sailing.  Finally, we turn to one of those Z'ers, young Peter Cronin of the Mudratz.  This clever kid discusses the team's experience sailing amongst the big dogs in the Melges 24 and J/70 Class and the philosophy behind their growing Mudratz youth sailing movement in the Northeast.
Our next Sailing Anarchy Podcast will come to you from Havana Cuba, and you won't want to miss that one!  Don't forget to subscribe to the SA Podcast for instant notifications when each one drops.  (iTunes   Stitcher)
March 14th, 2017
Actually this is famous painter Jim DeWitt with the just completed portrait of Anarchy that I commissioned him to do. Love it! Photo thanks to Jeff Thorpe. – ed.
March 13th, 2017
Pretty happy with your lying, racist, Russian sperm swallowing 'president', are ya? Well maybe this will help you see just how little this prick thinks of the environment, and as a consequence, how little he thinks of you. Wake up, trumptards.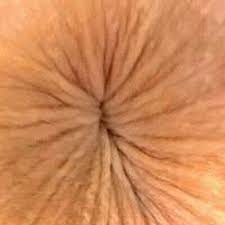 The semi-annual meeting of the Sea Grant Association in Washington, D.C., is usually a straightforward affair. It's typically a time for administrators from around the country to discuss coastal research and hash out the association's business.
But as members gather to start their meeting on Tuesday, there's plenty of drama. The Trump administration reportedly plans to slash the budget of the National Oceanic and Atmospheric Association and gut federal funding for NOAA's Sea Grant program.
This time, Sea Grant's very existence is at stake.
"My initial reaction [to the news] was horror and disgust," says Jim Eckman, director at California Sea Grant. "I think we're facing a much graver crisis that we're going to have to deal with."
Though hardly a household name, Sea Grant funds important work, supporting over 3,000 scientists and paying for coastal research through 33 university programs. Sea Grant projects shed light on sea-level rise, ocean acidification, the effect of melting glaciers on kelp beds, and much, much else.
Congress created the Sea Grant program in 1966 in part to improve scientific understanding for the fishing industry. Since then, it has helped pay for projects that encourage commercial fishers to adopt sustainable practices off the coast of Ventura, California. It has backed efforts to improve water quality in the Chesapeake Bay and to forecast the loss of wetlands from hurricanes hitting Louisiana.
Sea Grant directors get federal money and hustle to match it with private and state investment for research. Sometimes they manage to double what the government gives them. But without a federal commitment, the program would be finished, says MaryAnn Wagner, a spokesperson for Washington Sea Grant.
Coming to grips with the reality of climate change is scary enough. Dealing with its assault on coasts without the extensive research to understand the consequences? Downright devastating, administrators say.
In coming days, directors will start mapping out plans to defend the program. "Big fights are a-brewin'," Eckman says.
The Trump administration reportedly wants to use the cuts to NOAA and its $73 million Sea Grant program to help pay for a $54 billion boost in military spending. Read on thanks to The Raw Story.
March 13th, 2017
Wow this is beautiful. Title inspiration thanks to the best Red Hot Chili Peppers song that you have never heard.
March 13th, 2017
The light air shit show that is the 2017 Newport to Cabo race continues. Azhole, Locomotive, Mirage, Medicine Man, Hula Girl and Ande Amo have now joined Rio 100, Pyewacket, and Condor in the DNF club. That leaves a total of 10 boats struggling along at 3 knots with over 600 miles to go. Brutal.
Here is the latest from the J/125 Timeshaver (1st in ORR). Amazingly KMag does not sound suicidal. But now they too have quit…
Well not exactly exhilarating is it? We made it to Ensenada in under 48 hours, must be a record of some sort. I think it was longest time undddder drifter, ever. Highlight of this trip for the crew has been watching my BRAND NEW boots disintegrate 30 minutes prior to the race. The boots had been at work for a total of 20 minutes when that occurred and was two days ago, yes somehow just 120 miles away!
As for the race.. Genoa, 1A, Drifter, more drifter, more drifter, pretty much more drifter. The boat is doing well is doing well under the circumstances and the crew is doing all we can to remain positive and keep the boat moving. A lot of boats have retired and are probably enjoying something else which does sound good right about now.
Not sure what lies in our future for this race but I hope something changes… and soon!
March 13th, 2017


Fresh from a respectable Caribbean 600 aboard their Swan 46 Isbjorn (which you can join as paying crew here), On-The-Wind Podcast founder Andy Schell caught up with our own Senior Editor for a fun talk from a different angle.  We leave it to Andy to describe what happened below, and encourage you to sign up with the one of the very few sailing podcasts worth listening to (at Stitcher here, at iTunes here).
Alan Block, aka Mr. Clean, is one of the driving forces behind the hugely popular – and sometimes controversial – Sailing Anarchy website. He's a staple on the racing scene, traveling far and wide to cover events from the Volvo to the Vendee and lots in between. Alan's story is a fascinating and circuitous one, and during our 90-minute conversation, we covered the whole thing, from his early days as a lawyer, to his dreams to set off sailing, and ultimately to his serendipitous opportunity to work with Sailing Anarchy. Alan is also the founder and host of the Sailing Anarchy podcast.
March 13th, 2017
UPDATE: It turns out that at least some of you were home:
That YouTube stream of the 52 Super Series only had 36 people watching because it was an internal stream that was not being distributed. It was not the stream being pushed out to 1000s of people. On the second stream, the one I was watching, there were between 2000-4000 people watching at any one time.
March 12th, 2017