The Tooth About The Tropics
As snow falls on the plains and cold air settles in over much of the Northern world, we're always wishing we had a longer sailing season, better weather, more sun.  But you know what we don't have to worry about here in the snowy Nordlands?  The world's largest lizard and deadliest predator in our dinghy harbors!  Here's how a massive saltwater croc effected dinghy sailing at Singapore's National Sailing Center on Monday.
The National Sailing Centre (NSC) has suspended all its water activities after sightings of a crocodile in the waters off East Coast Park on Monday (Nov 6), even as efforts to capture the crocodile are under way. 

A spokesman for the NSC told The Straits Times on Tuesday (Nov 7) that contractors at a construction area next to the NSC saw a crocodile on Monday afternoon.

About 120 sailors were affected when water activities were ceased that day

"The Singapore Sailing Federation informed the National Parks Board immediately and called off all water training immediately," said the spokesman. "As the safety of the participants are our priority, on-water activities will be ceased until further notice."

The spokesman said this is the first time a crocodile has been sighted near the sailing centre.

Mr Chia Seng Jiang, group director of parks at NParks, told ST that NParks was alerted on Monday and Tuesday to sightings of a crocodile in the waters near NSC.
The Cost of Greatness?
Ailes, O'Reilly, Weinstein, Spacey, CK – the #metoo movement has pushed sexual abuse and harrassment into the sunlight where it belongs, helping millions of women and men around the world finally understand that they are anything but alone.  It's hit sports as hard as anything else, and it turns out the most successful Olympic team of all time is full of athletes who'd been molested since at least age 13 by their (formerly) highly respected team doctor, Michigan State's Larry Nassar – who looks like he shops for his clothes, glasses, and general look at 'Pedophiles R US'.
So next time you're pissed about winter or about how few medals US Sailing wins, just remember: It could be worse. Far worse.
November 10th, 2017
Fuck if we know about any of this, but it seems pretty believable given what morons these two appear to be. We've been known to be fans of a little BDSM from time to time, so we aren't judging, but god damn if this isn't funny as hell! From the UK's Daily Mail…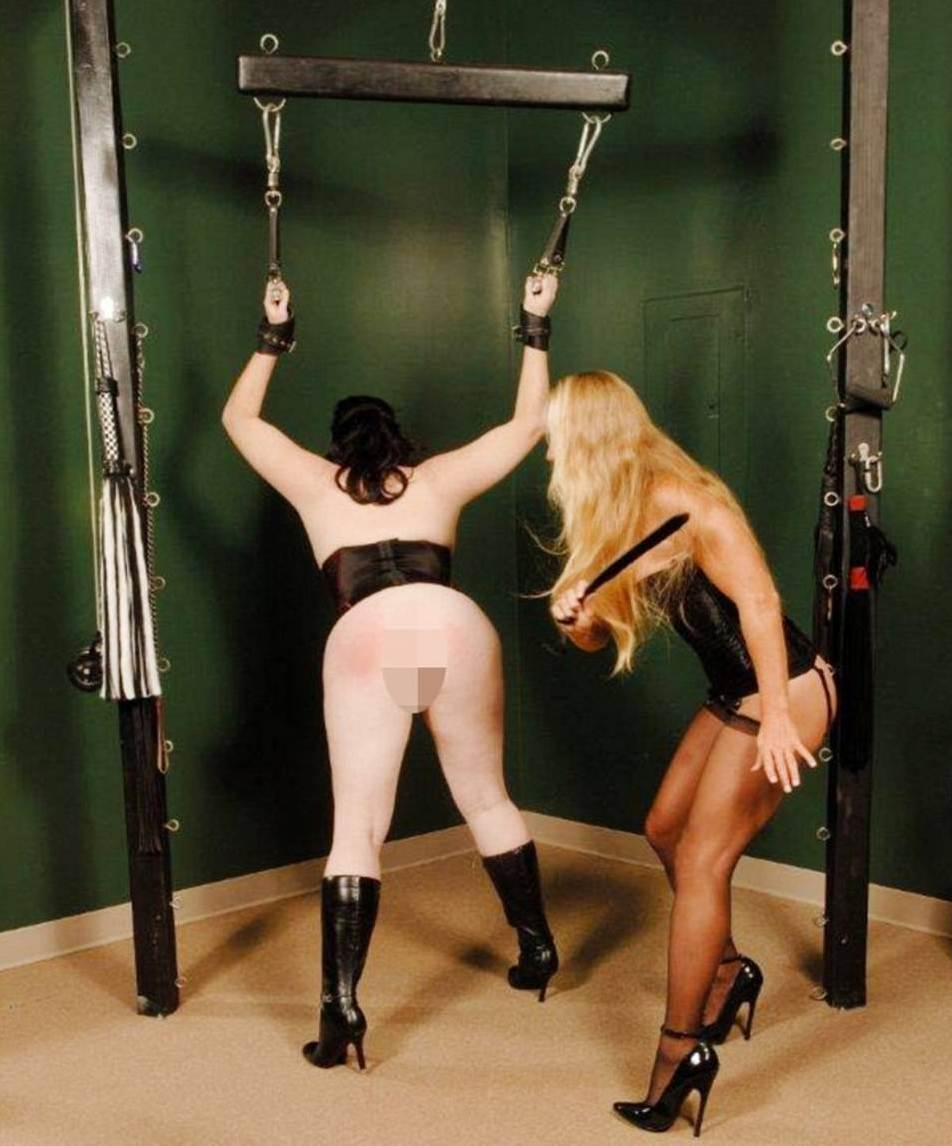 EXCLUSIVE: Truth about the bungling yachtswomen 'lost at sea for five months' – one was crash-prone 'kinky sailor' who paid for trip by working as a dominatrix – and the other had never sailed at all (and now they're planning to write a book)
Jennifer Appel, 48, and Tasha Fuiava, 27, say they were lost at sea for months before being rescued by the US Navy 900 miles off the coast of Japan on October 25
The women said that they set out from Honolulu on a 50ft sailboat called the Sea Nymph on May 3 but a series of conflicting claims have been made since, causing confusion about their story
Now DailyMailTV can reveal that Appel was a self styled 'kinky sailor' (that's her pictured having a little spank session)who set off from Hawaii in an 'unseaworthy' yacht after paying for the trip by working as a dominatrix and an exotic dancer
Appel was also an erotic novelist, a landscape architect and organic farmer. The petite blonde had a history of maritime catastrophes as she crashed her first boat, the FSOW, in an accident in January 2012
Read more. Or jump in the thread!
November 9th, 2017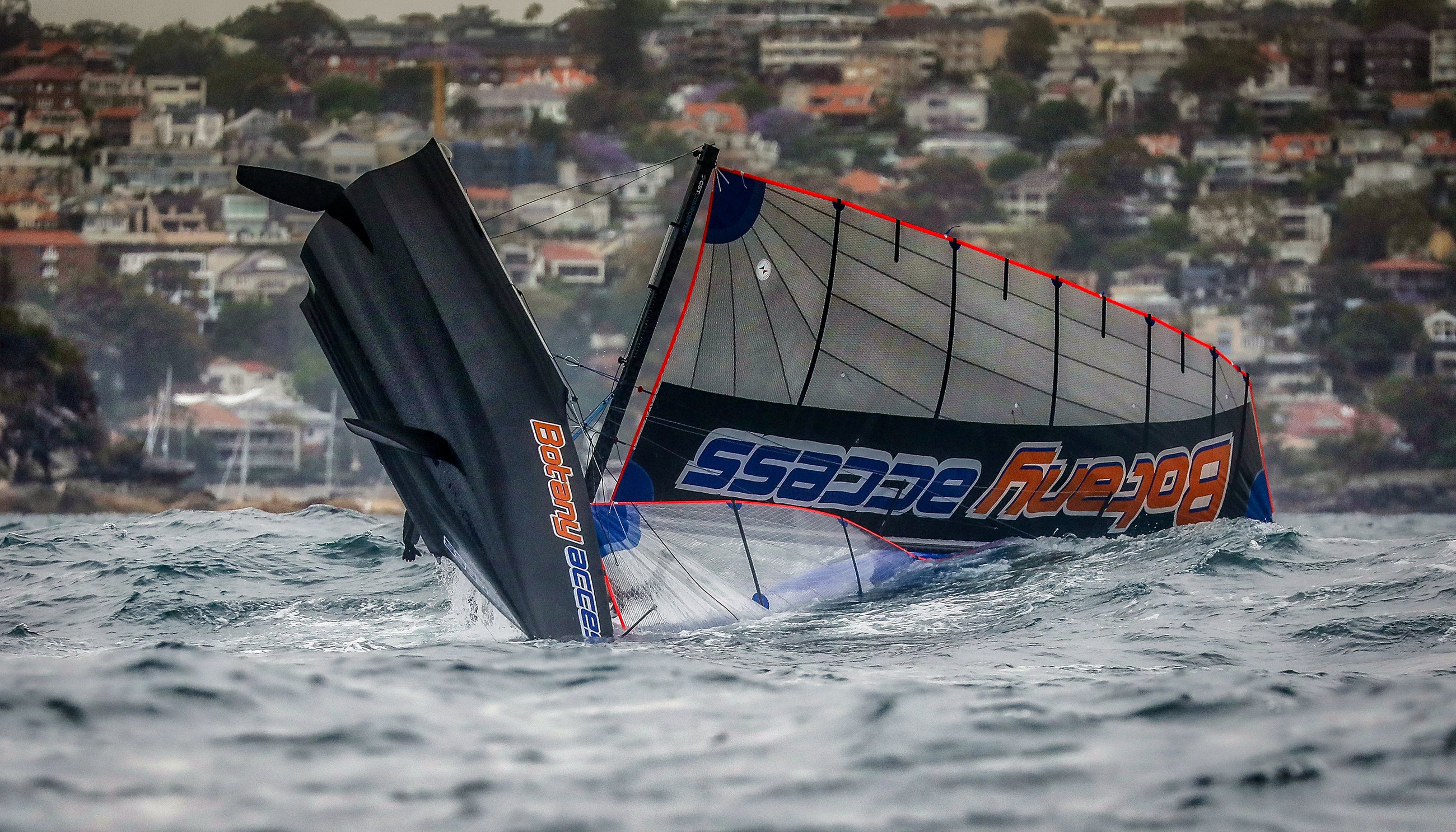 Only the skiffies would say "It's been a pretty ordinary start to the season down here in Sydney" while attaching this picture! And for those blokes, maybe this indeed is ordinary for them! Props to our friend Michael Chittenden.
November 8th, 2017
We often pride ourselves with being so "modern" with, for example, every four years updating and refining the rules of our sport to suit sailing as it is today.
I came across a club handbook the other day that actually included their version of the Racing Rules of Sailing. The language was a little less direct perhaps but instantly recognisable as sailing rules.
For example : When yachts close hauled shall be approaching a shore, and be so close that the leeward most Yacht cannot tack clear of the one to windward of her, and by standing on would be in danger of running on shore, the Yacht to windward shall, on requested, immediately go about ; the yacht requesting her to do so shall also tack at the same time.
The modern version Rule 20 is really just a tidy up of the above.
Their version of Rule 69 is equally 'quaint' "Wilful fouling will be considered so entire a breach of the rules" (stern stuff) that the member will be will be liable to be kicked out.
And so it goes on. There was even an element of their own 'Offshore Special Regulations' – Rule 14 – All Yachts of the 1st class when competing for prizes shall carry a Life Buoy on Deck. My how safety has improved over the years.
Ratings cheating was controlled by yachts marking their waterline length on the hull with marks that "neither of which marks shall at any match be immersed". No short measures there.
The club was Shanghai Yacht Club but don't go running off and saying bloody Chinese making up their own rules or 'it is obviously a Chinglish translation'.
In fact the Shanghai Yacht Club was a pre-war expats yacht club in China. Which war? Well the rules above come from the club handbook of 1873 so I reckon that makes it pre Boer War. The club folded in the mid 1930's with Shanghai's invasion during what the Chinese call the Japanese War of Aggression although one of the club yachts from the 1920's can still be found in Langkawi, Malaysia.
Organised sailing in Shanghai ceased until 2001 when a group of expats founded the Shanghai Boat & Yacht Club (understood to be the first members run sailing club in China since the Second World War) on a lake near the city.
November 8th, 2017
Anyone who knows shit from shinola knows these two non-sailor dopes are not only making this story up, but they know nothing about actual ocean passagemaking. Of course Matt Lauer is a tool, so  while there are plenty of softballs, there is no chance of any actual journalism. If you can stand listening to the one idiot tell her fish story, while the other sits there mute, be sure to watch the video.
The two female sailors who were rescued from their yacht by the USS Ashland in the Western Pacific are pushing back against allegations that their story may not line up with the circumstances of their voyage.
Jennifer Appel and Tasha Fuiava told their rescuers that they departed from Hawaii on May 3 for a three-week voyage to Tahiti. Shortly after getting under way, they said, their vessel was damaged in a severe, three-day storm. However, satellite imagery from the time period in question shows no evidence of a major storm system in the area. A small craft advisory was in effect at the time, but there is no record of heavy weather of the kind the women described.
In addition, the two women had an EPIRB on board, but they never activated it because "they never felt like they were truly in distress, like in a 24-hour period they were going to die," according to a Coast Guard spokeswoman. However, they claimed that they had attempted to signal passing ships for 98 days. Additionally, scientists questioned their account of a sustained attack by tiger sharks – a species that does not normally harass boats for hours at a time. Appel contended that the sharks repeatedly rammed the sailboat's hull. Read on if you care.
November 8th, 2017
Big Pimpin'
The annual conference for the business of yacht racing will celebrate its 10th anniversary in November in Aarhus, Denmark. Founded in 2008, the event has steadily gained momentum since it was taken over by the Genevabased team at MaxComm Communication, led by event MC Bernard Schopfer.
In the three years since, the number of exhibitors has tripled. For a great many of those involved at the sharper end of yacht racing – opinion-formers, suppliers, sailors, organisers, sponsors, administrators – the Forum has become an important information sharing and networking opportunity in the run-up to Christmas.
The Yacht Racing Forum remains the only business-to-business conference dedicated to bringing together players from across the whole yacht racing industry and the 2017 conference will once again be populated by key personalities from within the industry worldwide. Read on.
November 8th, 2017
Much, okay some discussion about the something less than mighty Anarchy III's debut race last weekend, and allow me to pour more gasoline on my own flames as we try to close reach with our bitchin' new OneSails Airex 500 runner. Admittedly, I'm not so smart…. There is a thread…
Photo by the lovely Cynthia Sinclair, with all kinds of pictures of the race right here.
November 8th, 2017
The Anglo-Spanish duo, Phil Sharp and Pablo Santurde (Imerys Clean Energy) extended their lead at the front of the 40ft monohull fleet in the TJV, as Halvard Mabire and Miranda Merron (Campagne de France) were limping back to Cherbourg, their home port, nursing a broken port rudder.
Such has been the pace, complication and added stress of electronics failure aboard that after 72 hours at sea since the start from Le Havre on Sunday, Phil admits that managing sleep has been hard, "I think we're getting 3-4 hours in 24 hours."
Phil reports from aboard Imerys Clean Energy:
"It's been difficult because it's been really unstable, so it's hard to keep the boat flat the whole time. I woke up a couple of times in the night with the boat over and my bunk nearly vertical. It's quite alarming. The second time I came back to find the sleeping bag had unfortunately gone in a big pool of water in the boat – that was not good."
Phil took back the lead yesterday then stretched 20 miles ahead of his nearest French rival – Aïna Enfance & Avenir – with five French boats all within 40 miles behind. Despite the fatigue and hot-bunking one wet sleeping bag between them, he and Santurde were able appreciate the result of their efforts.
"The conditions we had yesterday were insane, pushing the boat like that pretty much the whole day at speeds on the limit was quite an experience. We've been pushing really hard and when we realised we'd taken a big advantage it was hugely positive for us and we've been really spurred on to try keep extending."
The bad news is that the antenna on their main satellite system failed this morning so they have not been able to download weather files. With no outside assistance allowed, that will be complicated as both the Class 40 and the back of the larger Imoca 60ft monohull fleet will have to cope with squalls, gusting up to 30 knots and big seas in the open seas off Portugal as they head to the Azores.
November 8th, 2017
Just watched the Brunel video from the VOR where Mr Bekking called the umpire decision  between him & Dongfeng 'incorrect'. I then went to watch the actual incident on video. (at 1:11:00 on the full video of the Alicante start)
Sorry Bouwe, Dongfeng came in on starboard and Brunel gybed away from port (Rule 10) and into an overlapped position (Rule 17 ). When Brunel's gybe was complete with the mainsail filled there was an overlap. Dongfeng didn't overlap Brunel from clear astern so had full rights under Rule 17 and could have – if they wished – taken Brunel (and Mapfre) all the way up.
At that point they were the give way boat (Rule 11)
Dongfeng put their helm down gently giving Brunel ample time to keep clear and closed the gauge slightly, Brunel did nothing although they were the give way boat. Dongfeng then had to bear away to avoid having initially given Brunel room to keep clear (Rule 15) even though she didn't have to as Brunel put herself in the position (last part of Rule 15) although no one wants to break Rule 14.
If you look closely you will see Charles Caudrelier easing the helm down, bearing away relatively hard and then the red flag flying. Whether the 'Protest' hail was made naturally cannot be heard but I would hazard a guess it would be unlikely that it wasn't.
Dongfeng then raised the flag and appeared to hail (Rule 61.1) so the protest appeared to be valid.
I therefore have no idea why he would think the umpires' decision was incorrect – I would have given it…
The call on Mapfre is not so easy to read. But at 1:11.02 she does appear to be overlapped as she is coming out of the gybe and within 2 boat lengths of the other two. It doesn't matter that Dongfeng isn't directly overlapped by Mapfre as the boat between them (Brunel) completes the chain.
What was incorrect was 'Niall, down on the water' exclaiming Dongfeng are "forced to fight dirty". Exercising rights under the RRS is not exactly 'fighting dirty' is it?
I wouldn't be surprised if we see some more close action between these three as the race progresses and the podium is ultimately filled by these teams.
Shanghai Sailor
November 7th, 2017
From our friends at Seascape USA. Silverrudder 2018 registration sold out in 39 min!
450 entries, 51 (fifty-one!!!) of those, are Seascapes! 25x SSC18, 15x SSC24 and
11x SSC27. Way cool!
November 7th, 2017