Really, it's a demo sale, but demolition just sounded meaner! And meaner is exactly what these two rockets have in common.
It is clear that the MC 38 and MC 31 are quick as hell; what they never had before was a discounted price. Here's what the boys at McConaghy have for you:
We want to get our current demo MC31 and MC38 boats (both located in Sydney) sold and see them sailing. The yachts are fully spec'd with sails, electronics and carbon rigs. 
Full details of the two boats are on our website. Make us an offer by emailing enquiries right here and steal yourself a deal!
All offers to be in by 30 June, we reserve the right to sell prior.
June 20th, 2017
Saturday morning at 9:30 am HST, June 17, 2017, Hōkūle'a along with sister-ship Hikianalia returned home to Hawaii after a three-year worldwide voyage. Their tour included 150 port calls in 23 countries with 60,000 nautical miles shared between the two double-hulled sailing canoes.
Escorting the two sailing canoes were six others from Hawaii, the Marshall Islands, and Tahiti. Supporters greeted the vessels by canoe, kayak, stand-up paddle board and over 45,000 people lined Ala Wai Harbor and Magic Island. – Lolo Seabiscuit
June 20th, 2017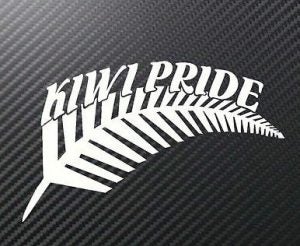 I have been watching the America's Cup with interest not only because I love the flying boats and the technology that is on display, but it's also been interesting to look closely at the various teams and how they function as a unit.
There is one component that is not visible and one that money cannot buy and it's going to be the deciding factor in the Final Series. I have been predicting that Emirates Team New Zealand is going to win this thing and that's because they have this secret potion in abundance. And the secret potion? National pride. Plain and simple.
If you have ever been to New Zealand you will know what I am talking about. This is a small island nation with a population of just over four and a half million and most of them live fairly close to the water and therefore have a close association with boats. It's not an understatement to say that the country is sailing crazy.
Let me give you just one example. Many years ago I sailed into New Zealand on the second leg of the Whitbread Round the World Race. Of course the reception and support we got was unbelievable but that's not what I am talking about. Midway though the stopover my girlfriend and I took a short holiday. I wanted to get away from the water and see some dirt for a change so we booked a few nights on a farm in the middle of the North Island. Sheep country. 
When we arrived at the farm we were surprised to find that the farmer and his wife and children had been following the Whitbread with a kind of religious fervor. They had even made a large chart for each leg and had been plotting the daily positions. This was long before the Internet. The New Zealand Herald newspaper printed the positions of each boat daily and as a family they plotted the latitude and longitude of each team and noted how they were doing paying particular attention to the Kiwi yachts which that year were Peter Blake on Ceramco New Zealand and Digby Taylor on Outward Bound.
You see it's this kind of National Pride and support that run deep in the veins of all Kiwis and especially those representing their country in sports. The sailors on Emirates Team New Zealand know that their entire nation is watching the racing and cheering for them. It's like having a home team advantage even if they are racing halfway around the world. We all know that a home team advantage can make all the difference and ETNZ are carrying this elixir with them into each race.
Unfortunately you can't say that about Oracle Team USA. I think it's fair to say that most of my American friends are cheering for the New Zealand team and I think that the amazingly talented Jimmy Spithill feels that negative vibe each time he lines up on the start line against ETNZ.
Oh, and one more thing. Pete Burling and his team also have another secret potion. Blinding boat speed – at least in the light stuff and we all know – and the America's should have known too – that there is very little wind in Bermuda in the summer.
– Brian Hancock
June 20th, 2017
From our newest advertiser and sponsor of our Dinghy Anarchy Forum, RS Sailing
With a couple years of massive success exposing Bermudian and sailors local to the ACWS events, there is no doubt that the Endeavour Program has exceeded their goals. But last week, all eyes glued to the main show of the America's Cup, it is easy to forget the effort that the teams have put in to give back to the local community. The America's Cup Endeavour Program has spent the last couple years focusing on giving back to Bermuda with getting locals sailing in various fleets including the RS Feva.
RS Sailing is a boat company made up of sailors that make products for sailors. The company vision is "Sailing should be available for everyone, uncomplicated enjoyment, with exciting innovative products, creating friends for life while having fun on a global scale"
When Russell Coutts set out to find the right boats for The America's Cup Endeavour Program it's no surprise he looked at a company who had similar goals to his new program. He didn't have to go far, knowing the RS Feva to be a versatile and exciting platform that would check all the boxes.
The Endeavour Program's primary goal is to connect all levels of the sport. It is the link that makes this sport great, bringing together both children and adults from all walks of life for a common cause, to go sailing. RS Sailing is proud to be involved as the program demonstrates how an entirely new generation can access what is often perceived to be an unattainable sport.
Introduced in 2002, the RS Feva has been giving Europe a solution that the North Americans are now catching on to, an affordable, exciting high-performance boat that is challenging but not quite that of a skiff, that can introduce children of all varieties to sailing and keep them interested! Parts of North America have caught on that this boat is ideal for retaining 10-16 year old sailors by allowing them to sail with a friend on a boat and decide how seriously they want to take their sport. With World and UK Championships routinely attracting 160+ boats, many of Europe's top sailors have gone through this class. Now that it's finally being taken seriously here, North American sailors can have their chance to compete in a local event building up to the 2018 RS Feva World Championships in Clearwater, Florida!
Now that the America's Cup racing is here, the teams have joined together to bring youth sailors from all over the world for a once in a lifetime opportunity to compete in the America's Cup Endeavour Regatta and witness the history of the 35th America's Cup.
Sixteen teams all under the age of 15, from all over the world (including one from the USA and one from Canada) have been invited to compete in a round robin on June 15th and 16th. On June 18th, the final races were held as the 'Half-Time' show racing between the official America's Cup finish line and the America's Cup Village Grandstand. The race course was surrounded by thousands of spectators, super yachts and filmed on high-tech drones – this is an event our young RS Feva sailors will never forget.
The RS Feva fit has been proven to retain sailors in the sport and develop potential stars. Whether this program has created a lifelong sailor or the next America's Cup superstar, RS Sailing wishes all the sailors who have enjoyed this program and are taking part in the America's Cup Junior Endeavour Regatta the best of luck!
June 20th, 2017
The Santa Cruz 33 floater article inspired this recent find from a fellow Anarchist: A never finished Wilderness 40 by the Erie Canal in upstate NY!
Know of any abandoned shitters? Send em in!
June 19th, 2017
Local Knowledge
Yesterday Matt Struble dropped his front vertical and home made horizontal foil off of his new Mach2 Moth while sailing in San Diego's South Bay. Seems that he forgot to insert the retaining pin. Amazing, actually, that he managed so sail several miles from the Coronado Yacht Club before losing the foil. Matt did manage to sail it back in without the front foil and "centerboard." Always the engineer, Matt downloaded the GPS and speed data from his Velocitek Pro Start – and determined the Latitude and Longitude where he stopped foiling which was probably the location where the vertical departed the boat.
Armed with Fernando, the magic diver and our trusty Protector boat with it's B&G Zeus chart plotter we headed out this morning in search of the run away foil. Per Matt's estimated lat and lon we navigated to exactly that spot in the large expanse of South Bay. Fortunately, that location was just west of the channel in only 14 feet of water not far from R28. We dropped the anchor at the designated spot and Fernando hopped over the side.
Two minutes later Fernando came to the surface about 10 feet off our port side with a big smile and a $3000 moth foil in hand. Amazing. We were so close to the spot that we could have dropped the anchor right on it. Now that would have been a story!
Thanks to Velocitek, an excellent GPS chart plotter and Fernando, the magic diver Matt now has his foil back. Nobody thought this could be done. Maybe even us. – John Downing.
June 19th, 2017
Eddie and Kate Cox won an epic shootout to take home the MC National Championship title. It is the first MC Nationals win for the sibling duo from White Bear Yacht Club. They won three out of seven races at the event hosted by Rush Creek Yacht Club in Texas.
The title came down to the final race. Leading up to the final day's one scheduled race, Cox was close at the heels of regatta leader Mark Tesar. It was Cox vs Tesar in the final shootout. Cox set up on the starting line immediately to leeward of Tesar.
Cox's boat speed put his bow out, and just after the cannon the race was his to control. At the first windward mark he had a 30 second lead ahead of Kenny Wolfe and Virginia Hannen, the second place boat. Tesar was 18 boats back. Cox led the race wire to wire, holding off Wolfe and Tesar.
More here. This great shot thanks to gustavfoto // regattashots.com.
June 19th, 2017
Big Pimpin'
They are by nature on the other side of the lens and fans rarely even know their names, yet they are some of the sport's unsung heroes. Indeed, most large sailing projects, events or teams wouldn't exist without them…
Now Mirabaud extends its prestigious yacht racing photography awards to moving pictures. The newly created Mirabaud Sailing Video Award will recognise professional TV, film and video producers, editors and filmmakers, who will be celebrated in their own right.
The award will honour the best sailing videos each year, and recognise high achievement in sailing imagery, filming, editing and storytelling. Read on.
June 19th, 2017
My Santa Cruz 33 project is moving right along. The good folks at Shelter Island Boatyard just finished putting a very nice Pettit Vivid White bottom on the boat. They did a great job and went out of their way to make sure that we were happy. This is the fourth boat they've done bottom jobs for me – I highly recommend them. And there is nothing like a white finish!
So now we head back to our slip to refinish the deck and lay down all our new Selden gear – winches, vang, blocks, traveller, etc. Super excited to see how it all looks and functions, we think it is a great way to update and modernize an older boat's deck gear. Maybe even make it fun to sail!
You may notice that the boat is floating high; that's because we pulled hundreds and hundreds of pounds of weight from down below, please don't tell PHRF Dago on me.)  No, it is floating high because you may have noticed there is no rig in it. Due to my lack of due diligence when I bought the boat, I noticed that the replacement rig that the previous owner put in the boat had a Strong Man external track for a cruising mainsail. No biggie I thought, they come right off. Yes they do, but when we removed it, we discovered there no no bolt rope groove in the mast extrusion at all!
The rig had clearly been built for cruising, it was painted a horrible brown color and rather than throw a lot of money at re-rigging and painting, we decided to have Selden build us an aluminium, non tapered, single spreader standard configuration mast and boom. (Please start the rumor now that it is a 3′ taller carbon rig that I painted silver so that they wouldn't notice.)
We weren't planing on this expense at all, but we'll be happier in the long run, no doubt.
Thanks to B&G guru Artie Means of Waypoint Racing, we are going with a new B&G instrument package that is simple and basic. Artie is the best and we are stoked to look at the B&G numbers that will confirm that we are indeed sailing a 5ksb.
More later! – ed.
June 19th, 2017
Forums
I have now a couple of times I've seen kids sailing Optis with helmets… Is it only me that finds it completely wrong?
How can you teach sailing to kids if they cannot use all their senses (great to feel the wind direction with a huge helmet) and if they do not understand that they need to be careful for themselves first. (yes the Optis boom can hit the head and…)
You don't need to protect from all the risk; you need them to understand how to deal with the risk.
June 19th, 2017