Jesus Renedo's collegue Barbara nailed it today with this shot of the ISAF 49er leaders, the Kiwis Peter Burling and Blair Tuke. Wow!
September 18th, 2014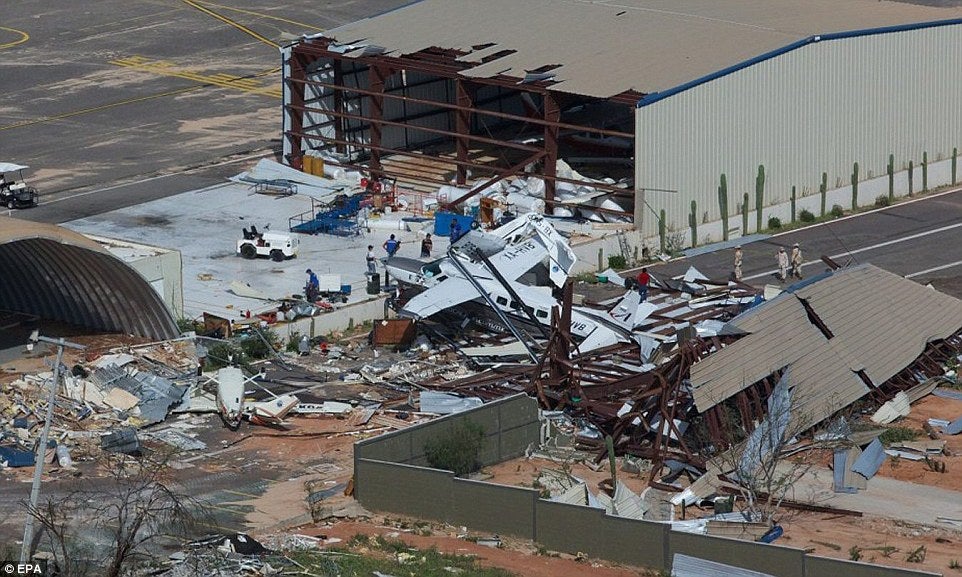 Missing cruisers, busted boats, widespread looting, stranded tourists and destroyed infrastructure (including big parts of the Cabo airport, left) are Hurricane Odile's legacy for much of the coastal Baja Peninsula; our thoughts and hopes for a quick recovery go out to everyone affected by the storm. For reports and photos of the chaos, hit the Odile thread here.
Megayacht humanitarian aid worker Mark Drewelow pleaded with yachties for help.  "Every yacht big or small that intends to head south to Cabo needs to bring aid," Drewelow said. "Recovery will take months. YachtAid Global is coordinating some efforts with Marine Group Boat Works, which also has a facility in Cabo San Lucas. The Marine Group Boat Works yard in Chula Vista is collecting items that are of critical immediate need: drinking water, basic first-aid stuff, food with a long shelf life, temporary shelters, small line. If you want to help, contact Leah Yam, Cabo Relief, at Marine Group Boat Works in Chula Vista at (619) 427-6767."
Donate via YachtAid here.
September 18th, 2014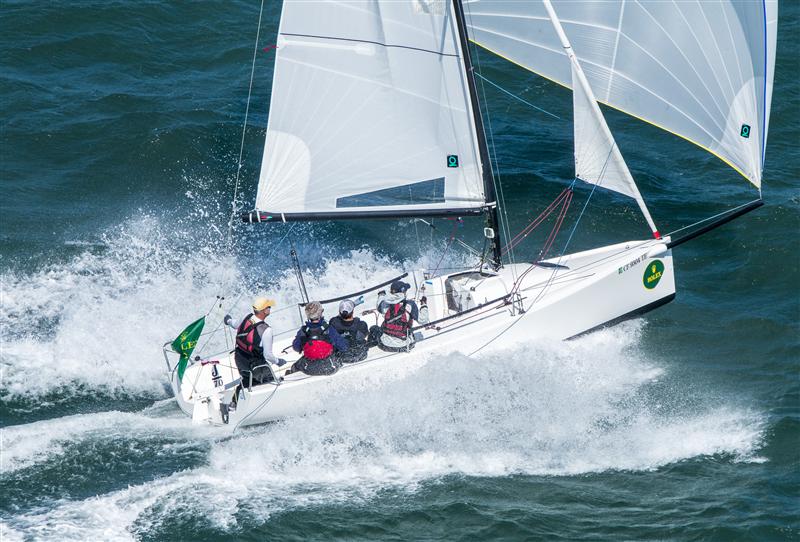 Some of the more entitled folks on San Francisco Bay continue to bitch and moan about our Big Boat Series criticism with the same fervor they have been peppering the America's Cup with since the AC deserted them; this despite the undeniable evidence of the RC's incompetence last week and the fact that the 'new, inclusive' BBS still can't manage a hundred boats on the line despite the average size of the boats dropping by 50% in the past 5 years and despite the draw of their 50th anniversary.  
How is it that Charleston can pull almost 300 boats and Detroit can pull over 200 to their marquee events?  Our issue is not with San Francisco Bay, which, despite the cold and fog, is still one of the world's best sailing venues; our issue is the fact that the folks running the BBS came to their new 'inclusivity' about a decade late, and only because they were forced into it by a nearly dead event.  Like the other 'Tier 1′ clubs, the StFYC is, by its very nature, always behind the times (not to mention incredibly snooty) ; that inability to respond to change is yet another reason why the stewardship of the sport cannot be left in the hands of elite yacht clubs without suffering the same calamitous drop in racing interest we've had in the period from 1980 to the present.
All that being said, we've always promised to offer opposing views here on the sport's most-read page; below is one from a J/70 team.  One quick tip to all of our SF-based haters?  Keep hating on us and we'll keep beating on you.  Be productive rather than bitchy, send us reports, and you'll make your sailing community look far less entitled than it currently does. Daniel Forster/Rolex photos.
The 2014 Rolex Big Boat Series was a fairly different experience for me this year.  I've done more BBS's than I can can count now, but none like this.
First off, we didn't sail a big boat.   BBS has, over the years, grown more inclusive to the point where this year they included the not-quite-23 foot J/70s.   Thirteen teams plied the waters of San Francisco Bay, a pretty good turnout considering it was mostly local boats and the event was concurrent with the massively attended J70 Worlds.
Secondly, I sailed with an infant team.  It flies against my instincts to compete in a high level event without significant practice and preparation.  I like to be competitive, and a lack of preparation is a recipe for frustration.  As I said, however, this was a different Big Boat Series.
You see, we had a J/Would alumni who just a month ago bought a J70.  It's his first boat.  He's been a great client and his enthusiasm for all things sailing is a real pleasure to be around, so when he expressed interest in jumping right into the 'deep end of the pool' and taking a shot at BBS, I couldn't say no.  If I had really thought about it and considered the fact that he had never driven a boat in a real race (outside of J/World Racing Clinics), or if I had thought about the fact that we had precisely one, and only one, weekend regatta to prepare, maybe I would have passed on the opportunity.  But then I would have missed out on a remarkable experience.
What the fleet lacked in LOA was more than made up for in sheer talent.  Paul Cayard was trimming main and calling tactics for Andy Costello (also owner of the J/125 Double Trouble).  There were at least three sail-makers racing on different boats, and a huge host of talented skippers and crews.  The regatta was seven races over four days.  Each morning, our initial daily race was on a windward/leeward course up the SF city front.  Morning breezes were light (10-12 knots generally) and building, and a good flood tide kept the boats tight up against the shoreline for current relief.  For the afternoon race each day, the fleet over to the Alcatraz course.  Breezes each day had built to 20-26 knots and the current had only built.  The afternoon races were marathons, some 16  miles long, including legs from the Golden Gate all the way down to the Berkeley Circle….  and back!
So all of that is pretty standard BBS.  So what was different about this one?  We showed up at a the premier sailing event on the West Coast with a new boat, a new skipper, and a new team, and we felt like we were racing sailboats.  We didn't break anything, didn't crash-and-burn (well, ok, there were maybe two good solid broaches!), and didn't get flushed out the back. And we had an absolute hoot.  Our skipper, so new to the sport, was out there with some of the top sailors in the country…  and in the world!…  and we could taste the competition, sailing many of the courses and races right in the thick of the pack.  In what other sport could you possibly do that?  And in what other boat?
The J/70 is easy to setup, straightforward to dial in, and fun to sail.  In the big breeze, they get pretty physical,  and while my muscles are still aching after five long days of sailing, it all made sense when we would turn the boat downwind and take off on a screaming plane the full length of SF Bay!  Seriously, we were outrunning the Farr 40 World's fleet and other boats with twice the length and four times the crew!  Now if the Race Committee can just comply with our request to have shorter beats and longer runs…
Anyhow, congratulations to Andy Costello for the overall win, and thanks to Dan for a great effort, and a great event.  It really is a ton of fun sailing with him, and he puts up with our antics pretty well.  His progress has been remarkable (a testament to J/World training programs and coaching, if I do say so myself), and we expect great things from him!
Wayne Zittel
J/World Performance Sailing
September 18th, 2014
Thanks to income inequality and the booming markets, the maxi class continues to roll; Fresh off a huge acquittal in one of the biggest insider trading trials in years, Flash memory tycoon Manouch Moshayedi bought a motherfuckin' boat, then made her a Transpac weapon.  Here's the story from our friends at Doyle NZ.  Back to Eddie Murphy's "Raw" for the title shout.
Following her major refit at Cookson's, Rio 100 (ex. Zana/Konica Minolta/Lahana) is back on the water this week and she is raring to go. Purchased in 2014, the yacht has been redesigned and reconfigured by her Kiwi designer Brett Bakewell-White for use on the West Coast of the USA. "As part of her refit, Doyle Sails supplied her with a new set of Stratis carbon ICE sails, including a mainsail, two jibs, two reaching sails and two spinnakers," says Mike Sanderson, Head of Sales at Doyle Sails NZ. "This was an exciting project for the Doyle team, particularly since Doyle NZ built so many sails for this boat during her previous life."
Choosing a sailmaker was a key consideration for the refit. "Between the top sailmakers, there is really very little between the products, so we also looked closely at the customer service side in making our choice," said Keith Kilpatrick, captain and project manager for the Rio refit. "I was very impressed with the Doyle operation. Just seeing it in action, and the hands on approach, reassured me that we would get the attention we needed for a programme like this; we felt that with other big sailmakers we would be just another customer. We are looking forward to seeing the sails in action in sail trials."
Sail trials are scheduled for this week, with the upcoming Coastal Classic the yacht's first official outing. The yacht will then be gearing up for the 2015 Transpac race, where the Barn Door Trophy is firmly in her sights.
September 18th, 2014
Big Pimpin'
Bob Hillier and the folks at Line Honors Yacht Racing Outfitters continue to provide one of the most complete lines of racing apparel and accessories anywhere, and now you can try it all before you buy at the new Line Honors shop!  Support Line Honors just as they support so many teams and events around the world – stop into their brand new store on downtown Lake Geneva, WI for the Grand Opening on October 3.
September 18th, 2014
Announcing our new Sailor Dude of the Week feature!  Pic thanks to Christophe Launay! Got a SDOTW? Send it on in!
September 17th, 2014
Big Pimpin'
Last few weeks to win a Trip to any of the Round the World Race Stopovers in 2015 – with ECsix Carbon Rigging.
Do you want to win a trip of a life time to any port of call along the Round the World Race in 2015? Great, because it is simple! All you have to do is design, scribble, write or draw a T-Shirt design and submit it online at www.ecsix.com/contest
"The beauty about this competition is that everyone and anyone have a chance to win an expense paid "trip for two" to one of seven ports-of-call along the Round the World Race. You don't have to be a designer to win, we are after the best creative idea that fits our brand" says ECsix's Scott Vogel.
"Our entries so far have been drawn up and submitted on a range of things, from napkins at restaurants through to fully computer generated designs, some humorous and some not quite so much."
The winner can take a guest to either Sanya, Auckland, Itajai, Newport, Lisbon, Lorient or Gothenburg. "This is an opportunity of a lifetime." Entries must be received before October 15th. The winner will be announced at the METS trade show in Amsterdam on the 20th of November 2014. www.ecsix.com.
September 17th, 2014
Clean Report
The B-Squared Racing/Sailing Anarchy J/70 nestles into her mobile 34-foot barn as the inaugural J/70 Worlds ends, along with any notion I had of being a world-class tactician.  The team of Brian Elliott, Bryan Cameron, Whitney Prossner and me managed a 33rd out of 86 boats and 6th of 38 amateur teams.  I'm still licking my wounds as I head north along the Maine coast to check out the new VPLP 100′ canter Comanche at Hodgdon Yachts today, and when I can find some time tonight or tomorrow along the highway back to Detroit, I'll get my full regatta download online for you to read.  The first J/70 Worlds had a bit of everything, and I'm damned glad I made it, even if I left unsatisfied on a number of fronts – especially my own performance.
Read the full event press release here in the meantime.
September 15th, 2014
We are frequently frustrated by the low-quality videos put out by ostensibly 'world-class' organizations (see the link in the BBS BS story below for a great example), so when someone does it 'just right', we notice.  And that's what this is – a short but intense look at the people of the Melges 20 Class from their recent Lake Garda Worlds.  Doesn't it make you want some?
September 15th, 2014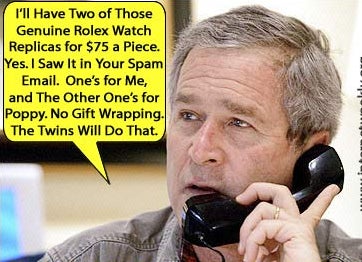 We'll be the first to tell you that we think the BBS is kinda bullshit; a whole lotta people running around at the helm of what was once one of the world's major regattas who are absolutely sure that vanilla ice cream oozes out of their anal openings.  Is there anything about it that is even 'big' besides the egos of the folks at the helm?  Or besides the 6 figures in cash and prizes that Rolex spends to flog their watches to a few hundred rich white boys?  How can the town that should have been transformed by the America's Cup fail to draw even 100 boats to their marquis regatta…during its 50th anniversary bonanza?  
Anyone expecting a change doesn't understand San Francisco very well, we fear.  Example:  Have a look at what 20 grand in movie money buys you for your overall highlights at your club's premier regatta: It's an 11-minute video from probably the world's worst sailing video producer and it looks and sounds like it is straight out of 1998.  How are you StFYC members not embarrassed that this is the best your club can do?
As such, we love this post in our world famous forums. Consider this our one and only article on the BBS.
Reporting live from San Francisco Bay, we are entering the final day here at St. Francis Yacht Club. Big drama unfolding in the HPR fleet as Hamachi (J125) was reinstated from a previous OCS after they filed for redress. Truth be known and it IS CLEAR AS DAY on the video, they were over the line at the start by a boat and a half. Every boat under her went back and re-started. Yesterday, TP52 Becom being sailed by Norman Devant, campaigned to the race committee to go jib reaching around the bay (4 jib reaches) so they can pull a horizon job on the rest of the fleet. Well that worked out well for them securing a slimy win and putting them in podium position.
The racing in this fleet thus far has had 3 bay tours already and very little true racing. It appears though, that the race committee at St. Francis clearly has their head buried elsewhere. Coming live from San Francisco. .. over and out.  Jump in if you wish.
September 15th, 2014
Hint: They are both the same length. That's all we got. You?
September 14th, 2014
One of the coolest/strangest boats that somehow manages to endure as a class had their Worlds in Frisco. Here's the PR….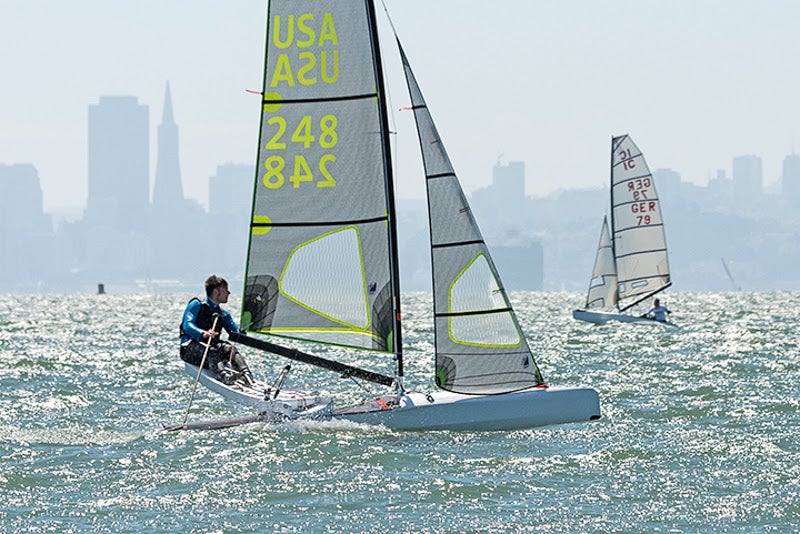 On the morning of the last race of the 2014 International Canoe (IC) World championship, the championship was down to the wire with Mikey Radziejowski of Santa Cruz, CA (1, 1, [8], 2, 2, 2, 1, 2) leading reigning world champion Chris Maas of Anacortes, WA ([35/DNF], 2, 4, 1, 1, 1, 1, 2, 1) by only one point after eight races and one throw-out. With a second throw-out allowed after nine races, Sunday's ninth and final race could have shuffled the final standings. However, the race had to be abandoned before the start due to winds topping the International Canoe (IC) class' limit of 21 knots, securing the IC World Championship for Mikey Radziejowski.
Though only 22 years old, Radziejowski is not new to the sailing scene. He sailed his first IC Worlds in Australia at age 17, was member of the American Youth Sailing Force that raced on the AC45, is active in I-14 and Aussie 18 skiff sailing, and raced in the 2011 Transpac on Criminal Mischief, which came in second. "It's all still surreal for me, I can't believe I sailed well enough to win," said Radziejowski. Although he finished in second place, Chris Maas took pleasure in knowing that Radziejowski was sailing a Superstring Theory boat, a Maas' design. "It was possibly the most fun regatta I've ever sailed in," said Maas. "Not only were the conditions challenging, but the competition was close, my boat was fast, and the camaraderie was tremendous."
Third place goes to Alistair Warren of Saxmundham, Suffolk, Great Britain (42 points), Peter Ullman of Oldenburg, Germany came in fourth (46 points) and David Clark, from Warren, RI, USA finished in fifth place (47 points). Results.
September 14th, 2014
From Spookie's owner Steve Benjamin: 
At approximately 12:45 pm today while sailing upwind on port tack in the second race of the Storm Trysail Club's IRC Championships of Long Island Sound, SPOOKIE's rig failed just above the lower spreaders. There was about 14 knots of Easterly wind and severe seas at the time. SPOOKIE's normal crew of 9 were onboard and Steve Benjamin was at the helm. There was no maneuver or crew error involved, SPOOKIE was on port tack for over a minute before the failure, and there was normal runner tension. A new  mainsail slightly smaller than the prior main was set for the first time racing today along with a J2 (Medium) genoa. Both sails were trimmed normally.
SPOOKIE has recently been in much windier and rougher conditions including the Ida Lewis Distance Race when winds exceeded 20 knots and seas were much rougher. Currently we are diagnosing the complex damage and there is no clear indication of the cause as yet.
"Gravity. It's more than just a Theory, it the Law!"  - Anarchist Silent Bob. jump in the thread to find out more…
September 14th, 2014
Turns out the M32 Cup is pretty damned fun to watch at least from what we saw yesterday in Sweden.  Sweet boats and ultra tight racing on America's Cup courses – what more could you want?  Final day of racing is above.
September 14th, 2014
Reader Rant
You know…this whole J70 thing is truly….Sailing Anarchy at its best.
September 13th, 2014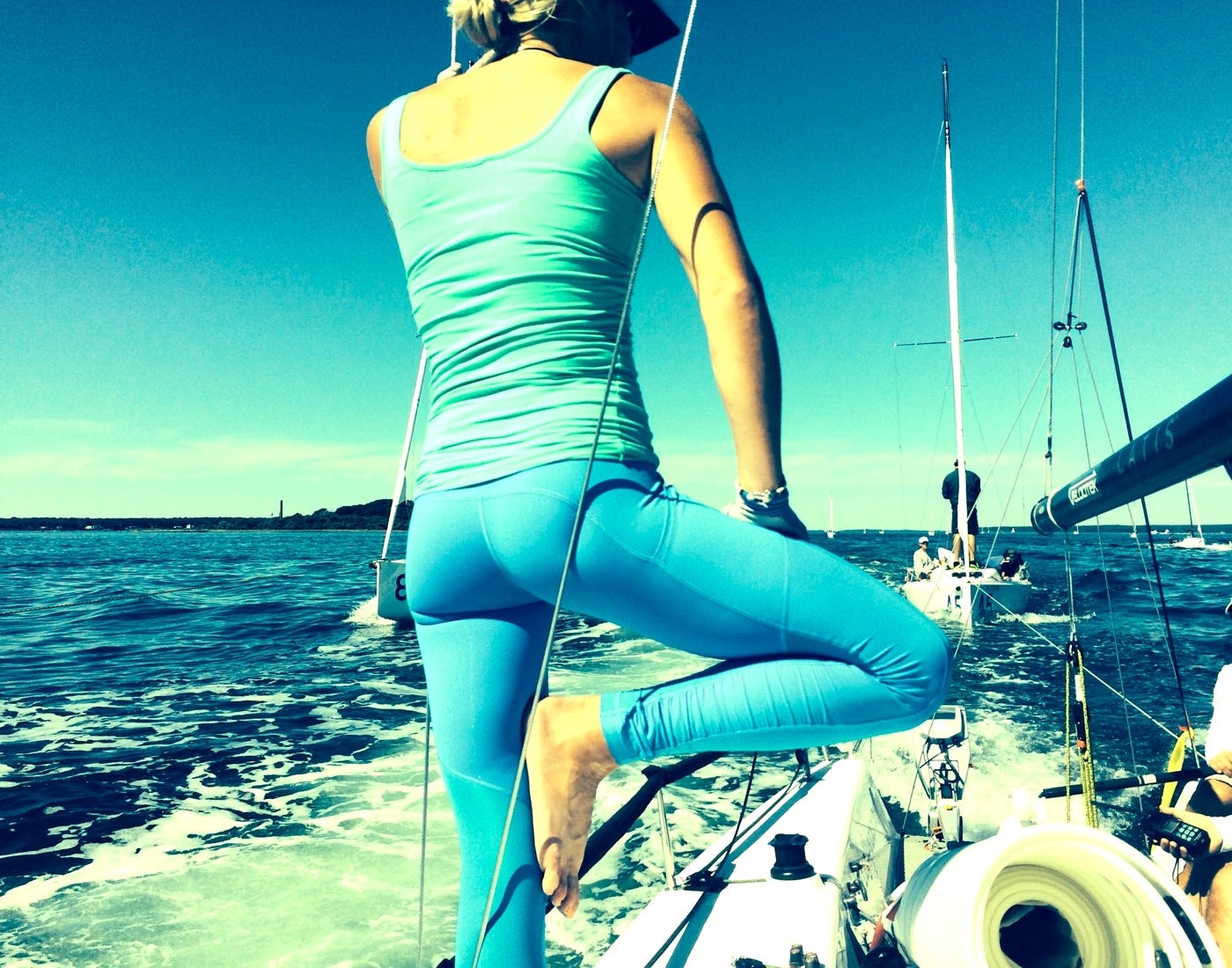 Like a Ferrari 250 GTO or an original M3, nothing will ever quite approach the perfection of the original SA Tensiometer c. 2006, but B-Squared bowchick Whitney Prossner comes pretty close.  This one shot at the end of the penultimate race day of the J/70 Worlds, where Clean once again proved he should be trimming instead of calling tactics, and Tim Healy is walking away from the fleet, while longtime SA friend Marty Kullman (first Quantum boat) is knocking on the podium door with two more races likely on the final day.
Look for the full story of the regatta – including an update on the rudder issue, a few words on the future of the class, and our customarily comprehensive analysis of the good, the great, the bad, and the ugly for the first Worlds in the world's hottest one-design class.
September 13th, 2014
For a few years in the 2000s, Sailing Anarchy had a kindred spirit in the UK. His name was Magnus Wheatley and his Rule69 Blog was perhaps the only website besides SA to take on the tough stories in the sport and call a spade a spade.
While he's become something of a ghost over the past few years, Magnus seems to have developed a conscience lately, and he's currently raising money for the Andrew Simpson Sailing Foundation by sailing in the global Bart's Bash on 21st September.
We've not been huge supporters of the Bash, which was originally conceived of as some kind of world record attempt in Simpson's name but has since morphed into yet another boring fundraiser, and frankly it always seemed like a bit of bullshit to see all this effort going into honoring Bart's name, yet none going into explaining his death.
But Magnus is a friend and longtime member of the community, and he has convinced us to promote his effort to dig deep for a worthwhile cause (the Foundation's money goes to helping to get more people on the water to improve their lives), and maybe Bart's memory deserves a little SA bump.
So moved was Magnus that he set up a web page to raise money for the Foundation and has smashed through the £1000 mark in a couple of days. We applaud that. Mag's target?   Overtake Simpson's Olympic skipper "Not Sir" Iain Percy, currently leading the total on £3900. Mag thinks he can do it, and with the power of SA as the world's biggest and best sailing site – he should smash it.
Let's throw him a bone. Give him a shot. Sponsor. Donate. Be kind. Sail on Bart. Remember.
September 13th, 2014
Anika Lorenz & Victoria Jurczock prepping for the worlds in Santander. Image by Lars Wehrmann. Do not piss these girls off. They will crush you.
September 12th, 2014
Big Pimpin'
Huge thanks to Mark Miachelsen and the folks at DryUV for kitting out the B Squared team at J/70 Worlds.  Now if we could just be up there with these guys!  Paul Todd photo of more gorgeous Newport conditions. Get your DryUV stuff today at a ridiculous price!
UPF50+ 100% moisture management tech shirt for under $20 INCLUDING YOUR LOGO. You can't beat that and this deal won't go on forever. Get on it people. . Elite Polos in a wide variety of colors along with the best name in hats FlexFit are now In THE HOUSE.
True Sport moisture wicking shirts come in a huge number of colors and in short, long and for girls, cap sleeve. Matching youth sizes also available in short sleeve. Order six of any mixture and get FREE dye sublimation logo on the shirts (Light color fabrics only for free graphics). Screen printing and embroidery are also available for an additional charge.
September 12th, 2014
The idea came after a freak rain storm flooding the field at the National Stadium in Warsaw, Poland just before a major game in the Football World Cup Eliminations. They could not close the roof in time causing the match being called off. A couple of guys cheered the crowed up by jumping onto the field, running and sliding in the water.  The Joke was the largest swimming pool in Europe!
Enter the PWA and 34 industrial sized fans.
With the wind limited to just 2m above the water and 30k at the windward side of the pool and 5k at the leeward side, sailors struggled to complete jumps off the ramp- stalling at mid height and barley able to complete the most basic of freestyle moves at the far end of the pool.  Slalom, freestyle and jump competitions were tried with the wind, ironically being the biggest limitation.
The joke now- Sometimes, there's nothing like the real thing! More here. – Steve Bodner.
September 12th, 2014