A very typical wind report here in Dago…
As of 9:40 AM PST, February 8
Temp:
75.0 F (23.9 C)
Humidity:
15%
Wind:
From the SW at 2.0 MPH Gusting to 5.0 MPH
February 8th, 2016
Nobody is fooling anybody here – Money, plain and simple, won the Melges 20 Miami Winter Regatta. Our guesstimate at the combined daily rate paid to the pros on the first and second place Kilroy boats is something around $6,000. Per day. Every day. That is every race day,  practice day (of which there are way, way, way more than actual race days). That is what is paid to the pros. Just to go sailing. Every day. $6,000 between two Kilroy Melges 20′s. Every. Fucking. Day.
And we haven't even talked about the rest of the program – the exclusive North Sail sail agreement they have, or the untouchable boat preparation, or the accommodations, physical therapists, etc., etc., etc.. Money rules. Every. Fucking. Time.
No one isn't saying the Kilroy kid isn't any good, but what kid wouldn't be with such an incredible advantage? You could plug in about 100 junior sailors from virtually anwahere in the world and they'd be doing exactly this. Maybe even better.
You can't beat this. You will never beat this. Money wins. Every. Fucking. Time. Way to go, winners. You really played an even field – you must be so proud.
Shouldn't you sue us now?
February 7th, 2016
Mr. Clean's long chat with World Sailing Chief Marketeer Malcolm Page last week revealed that ISAF's budgeted near-million-dollar line item for "World Sailing TV" referred to the 23-minute monthly television show that is apparently the keystone of ISAF's new rebranding effort.  Episode 1 dropped on Youtube yesterday, and we struggled to get through it.  We can't say it's terrible – it does cover a few interesting things and some desperately dull ones – but we can say with some certainty that if the product stays like this, it will fail.
The first edition of World Sailing TV is like stepping back in time 15 years, which makes a lot of sense; as Page told us, it is essentially a more blue-blazered, olympic-ringed version of the Seamaster Sailing, the late night TV and order-by-mail DVD series that preceded the broadband internet era by a few essential years.  But instead of a modern interpretation of what that great series did, World Sailing TV just recreates it…lazily.  Labored voiceover, nothing 'editorial' in it at all, the series looks to us like 23 minutes of rights-free assembled PR footage set to a vanilla rights-free music track with a few dragged out interviews all tied together with a dull, labored voiceover that's more Downton Abbey than Red Bull.
We know we're not the target audience; not only is the information old, stale, and sanitized, but it's almost an insult to those who stay up on the sailing news.  Perhaps it is for non-sailors?  It's really hard to tell.   Undoubtedly someone at ISAF has a list from some TV distribution guy that shows how this groundbreaking TV show is going to reach 200 countries and hundreds of millions of eyeballs and change the world for the sport of sailing, but we all know that's just not true.  After just one show, we'll give World Sailing TV…4 stars out of 10, and if the next one is equally dull and uncreative, it will drop rapidly.  We all deserve another try.
Title shout to another movie best forgotten (except for Sophie Marceau).
February 6th, 2016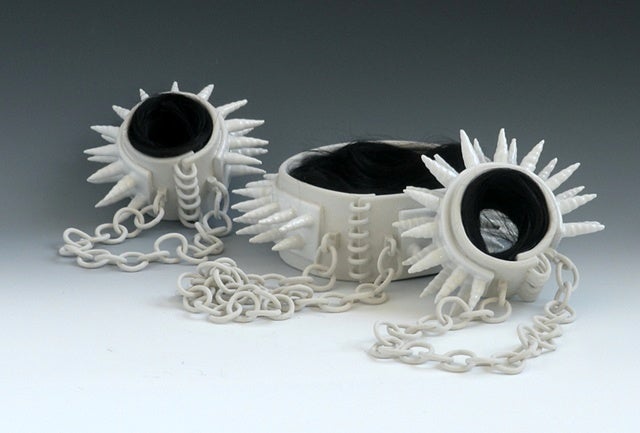 From 'strange tales of sailing and the law' comes this nugget; it seems a guy named Richard Smith has defeated the America's Cup and its legendarily aggressive intellectual property subsidiary, ACPI, and Smith now claims he now owns the trademark on the following words:
"America's Cup Masters, America's Cup Legends, AC Masters, AC Legends, Classic America's Cup, America's Cup Classics, Historic America's Cup, America's Cup Heritage, Heritage America's Cup, International America's Cup Class Masters, International America's Cup Class Legends, IACC Masters, IACC Legends, America's Cup Class Masters, America's Cup Class Legends, ACC Masters, ACC Legends, J Class Masters, J Class Legends, 12 Metre Masters, 12 Metre Legends, 12 Meter Masters, 12 Meter Legends, Twelve Metre Masters, Twelve Metre Legends, Twelve Meter Masters, Twelve Meter Legends, Universal Rule Masters, Universal Rule Legends, History of the America's Cup, America's Cup History and America's Cup Hall of Fame."
ACPI is best known to us as the company that used threats and intimidation to ban the Little America's Cup from using its own name; a name that had been used for decades before any America's Cup holder started enforcing it's claimed rights to the words.  Our analysis showed us that it was likely America's Cup's Trademark claims were far weaker than they seemed to believe, and we encouraged someone to stand up to bullying by the AC admins, or alternatively we called for the AC to back down and try to help preserve sailing history and the name of a great event, but they ignored all pleas for logic, in favor of greed and exclusivity.
And at least according to one guy, intellectual property law seems to have caught up with the nasty folks at ACPI, even though it seems to have happened very quietly.  From the 'news' section of AmericasCupMasters.com last March:
"Trademark agents instructed by Sam Hollis, legal counsel for America's Cup and CEO of America's Cup Properties Incorporated, have conceded that America's Cup Properties Incorporated and the America's Cup Event Authority do not own any intellectual property in America's Cup Masters.  A spokesman for the owners of America's Cup Masters said today:"We are delighted that the absurdly hostile attempt to take control of the America's Cup Masters intellectual property by lawyers acting on behalf of America's Cup Properties and America's Cup Event Authority has collapsed."
A quick look at TESS didn't find any trademarks registered under America's Cup Masters in the US, but the mere fact that Smith's site hasn't been nuked off the internet indicates that the thousand-dollar-an-hour lawyers working for Ellison's mob didn't have a case.  More importantly, it indicates that they may not have a case against anyone, especially the Little America's Cup guys.  The silence in this case further suggests that Mr. Smith may have agreed to keep quiet about it for the time being, perhaps to prevent appeals or other legal-fee churns, or he may just be British…we're not sure.  But Smith is definitely not going away, using his newfound mastery over the ACPI folks to begin promoting a series of regattas for (we think) 12 metre yachts, or perhaps Tom Ehman's Super 12s?  It's hard to say, really, though those interested should browse the Masters site for news here.
The Super 12 link could be very interesting given the intellectual property conversation, especially if the link between Smith and Ehman is something more than coincidence; Ehman worked for ACPI for years enforcing America's Cup trademark rights against dozens of potential infringers…
February 6th, 2016
As seems more and more common lately when it comes to ISAF and the regulation of the sport, the more you dig, the uglier it gets, and so it has gone with our reporting on the International Federation of Kitesports Organizations and its battle for survival against the might of World Sailing and its delegate, the International Kiteboarding Association (IKA). 
IFKO was formed by French and Portuguese kite associations to specifically address the governance of the 90% of kiteboarding that wasn't neatly sucked up by ISAF and the IKA under the guise of 'sail racing', and with kiting on the agenda when the IOC has their big meeting in Rio this summer, never has control of kiteboarding been more important than now. 
We find the reason for IKFO's creation compelling, and they're saying all the right things in public, so we asked them to bring us up to speed on the situation.  Sofia Guerreiro, IKFO's Director General, responded, and rather than losing her written flavor, we largely left her response 'as is':
Yes, IFKO is a real and official organization! Legally registered on the Notary, on the Justice Ministry, with a number of registrations, with sport statutes and all parameters created by the rules of the World of Sports under the direct guidelines of SportAccord.  IFKO intends to give Kitesports its own self-determination as an independent Sport! We are kiteriders, we are not sailors or tennis players. We have our own culture, identity and our own athletes!
Last week's IKA press release and statement, like any other in the past, is their style move. They have no legal authority, but they try to push people into believing it and fake it.   IFKO simply applied like any other new sport for recognition at SportAccord. After SportAccord's analysis of our process and legitimacy, we decided to open a platform to start the recognition process. Now ISAF and IKA will have to deal with it and with what they have done in the past!
In 2012, ISAF's AGM registered one single discipline "IKA Formula Kite" in a self-named "Kiteboarding Committee".  None of the other 17 kiting  disciplines were registered, and therefore SportAccord recognized the legitimacy of IFKO to apply for recognition of a new sport, bringing together members of those other 17 disciplines and achieving the Full Membership thereafter.
IN DETAIL:
- IFKO does not recognize IKA authority anywhere, nor will we engage in bad vibe discussions with this private company
- IFKO recognizes ISAF as the IF of the sport: Sailing;
- IFKO is the IF of the sport: Kitesports;
- Last AGM of ISAF was in 2012;
- Only IFs AGMs are official stages, so any decision taken, meetings or whatsoever taken in the middle are internal affairs (we do not have to respect it or even read it);
- ISAF legal reach of actions is written in 2012 AGM minutes, where the only discipline registered was "IKA-Formula-kite";
- IKA is an undefined structure of ISAF, not recognized by SportAccord or IOC;
- IKA company can only work under official decisions settled at last ISAF AGM 2012; saying different is not legal.
- IKA and ISAF would be right to complain if IFKO used the Racing Rules of Sailing or any other property of ISAF, and/or if IKFO organized 'IKA-Formula Kite' competitions as registered by IKA.  IKFO does not do either of these things.
- IKFO does not care if IKA tries to make Formula-Kite in the Olympics.  IKFO has 17 disciplines of kitesports to develop and will focus on that.
MORE:
- "IKA", the legal figure "association" with the name "international kiteboarding association" does not exist, this name doesn't legally exist;
- IKA said in their "AGM" openly that they are a private company registered in Gibraltar with the name "Kitesports LTD";
- Private companies have owners, and share holders, do not have "associates";
- Private companies are made for money self profits objectives and therefore will not have the kiteriders' interests as their first objective. Profit motives can help explain the motivation behind IKA's threats to riders and judges and IKA's goals over the past four years.
- We cannot find any legal contract between Ika and Isaf in the public minutes of Isaf. Is it secret? Who signed it? What does it says? Does it exist?
AND:
- IFKO will not use World Saling Rules, officials or whatsoever sailing stuff – that was something decontextualised and absurd said by new WS/Isaf CEO ;
- IFKO uses Kite rules, Kite directors, Kite identity dynamics, and our own sport identity to our competitions;
- IFKO does not ban Athletes that is blackmail, VERY wrong and ANTI-SPORT;
- SO IKA/ISAF IS BANNING ATHLETES OF COMPETITIONS THEY DO NOT HAVE LEGAL RIGHT TO ORGANIZE!
ABOUT IFKO:
- Our process of recognition of a new sport was accepted by SportAccord and now is opened to receive our reports to build it;
- IFKO just gets "recognition" after a proper stage of building (World Championships, WADA compliance, youth anti-doping seminars, actions of equality for women, actions for disabled Athletes, etc.);
- It is supposed we organize Worldchampionships because SportAccord demands reports of it, to submit evaluation if are being properly organized by Olympic movement standards;
- We have guidelines to prepare the process already with standards to Kitesports be able of recognition by IOC.
RESUMING:
- IFKO will not officially answer IKA's threatening letter, IFKO has no duties to this private company;
- Our letter to the ISAF CEO is ready and may be public soon,
- Actually, if ISAF continues to threaten our riders and judges, it will help our argument to SportAccord.
- We believe IKA is engaging in fear tactics, trying to scare athletes at the moment of registration not do it, because they could have fear of IKA's procedures.  The spread of fear is unacceptable.
- IKA strategies to our community always were, are, and will be lies, fear, threat, blackmail and abuse…and the most incredible is that community is believing it for years. IKFO does not accept it, and supports the end of secrets and back room deals.  Sport should be transparent, with decisions made democratically between representative national associations.
It´s time to for IKA to prove that it: 1st -exists?, 2nd- have any authority in what?, 3rd- has legal connection/contract with ISAF, made when? Who signed it? What was signed for us all? Where are these papers that should be public documents? Are they hidden or do they even exist?
Why during these 5 to 8 years the Kite community had no access to public documents decided by IKA?
Even more irregular: if ISAF bans Riders from other sport competitions, why is selling "special statutes" to others (and not only for WKT) to organize competitions??
ISAF seems to "sell" world championships: to WKT, to IKA and someone told us there is a 3rd client soon. Amazing. (it does not matter if they are going to court with each other, important is to sell and pretend you have the authority to sell it)
(By the way ISAF is also a private company and not a non-for-profit association, as SportAccord membership demands and demanded to IFKO).
All this is why the Portuguese and the French associations joined energies: to give Kitesports a fair chance inside Sport correct values to be regulated by itself and not to be submitted to this subversion and disorder that damage athletes and sport.
Kitesports wants to take the way Surf did, we all kiteriders should join in community and just follow the correct path other sports already did. IFKO is working against this sailing fake fear campaign that, even totally agreeing with IFKO, is keeping many national associations quiet and still.
Yes we have our wallet ready and a team of lawyers and sporting specialists. Now it's up to the President.
-Sofia
February 5th, 2016
A quick report from the US Ailing "Leadership Council"…
I went to the circle jerk for the "State of One Design"…unbelievable!!! They put up a graph that showed declines in most one -design classes, blamed it on a birth rate shortage and went on to talk about nothing and of course doing nothing. Do these people not realize that we will all be out of work if we don't fix it?
There will be no one to govern if sailing is dead…
Then they waste money on Brazilian Carnival dancers…Olympic sailing is less then 1/10 of one 1%…that won't fix sailing. And apparently neither will these clowns….
February 5th, 2016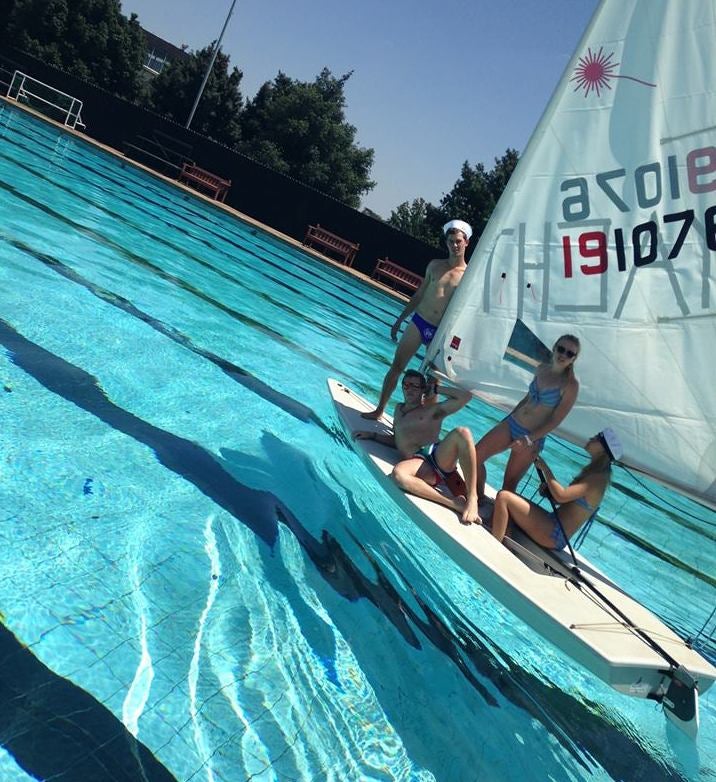 We like half this picture. Can you guess which half?
February 4th, 2016
US Sailing and Leadership in the same sentence? That's almost as funny as World Sailing and leadership. Yet this US Ailing "forum" in Dago is one your Editor was purposely not invited to speak.  They offered  me a "media pass" (Are you fucking kidding?)  but they didn't want me anywhere near a microphone.
And who can blame them? Can you imagine the horror of a former radio talk show host who isn't an ass-kissing sycophant actually having something to say that wasn't the same tiresome shit that people who attended these things always seem to say? Daring to call-out those who try to spin their bullshit? No no no! There can't be a dissenting voice, a criticism, or an occasional f-bomb thrown about. You see, this is for the civilized folk – those who talk and say nothing, who talk and do nothing.
The ironically perfect "Leadership Council" is filled with the same know nothing, know-it-all's and career status-quo enablers as usual.  It will promise change and bold thinking, and forward progress and, zzzzzzzzzzzzzzzzz.
It will amount to the same pontificators and back-slappers uncomfortably rambling on about things they know almost nothing about.  Oh sure there will be opinions – almost all of them predictable, lame and incredible time-sucks.
But for the rest of you, The great Circle Jerk  awaits!
Stand back in amazement as the self-important, glad-handing Craig Leweck "ums" and "uhs" his way through way too many minutes of a mind numbing bore-fuck than one could ever imagine!
Behold as the smug and ever rotund  Dawn Riley squirts forth volumes of tough talk about nothing!
I could go on, but really, what's the point? It's a status-quo suck off and I don't swallow.
-Ed.
February 4th, 2016
The first offshore proa?
February 3rd, 2016
Big Pimpin'
Lemon & Line is the original nautical bracelet company based in Newport, RI. Founded by sailors and always true to our sport, Lemon & Line has sponsored hundreds of regattas, teams and clubs over their five year history: Annapolis to Newport, J70 North Americans, Nantucket Race Week, Miami Sailing Week, Leukemia Cup Regattas, Herreshoff Marine Museum, IYRS, Sail Newport, Charleston Community Sailing, Storm Trysail Foundation, Sailors for the Sea . . . the list runs deep.
In an effort to further their support they have launched a formal sponsorship program. If you are interested you should check it out here. In addition they have just launched the Custom Club Collection. Now yacht clubs and teams can get their own Lemon & Line gear complete with logos/burgees and custom colors.
We're fans of their work. How could we not be – they make awesome stuff and their motto is "Sail More. Work Less."
February 3rd, 2016