With all the foiling madness there days, including this latest breakthrough, have we forgotten about the modern originator of the trend? Action from the UK Nats here…
June 25th, 2015
We're extremely excited to announce that the longtime SA supporters and advertisers at Aston Harald, the builder of the M32 (née Marstrom 32) racing cat, have closed on the purchase of the World Match Racing Tour this week, and in 2016, the Tour will go either mostly or entirely multihull in three 8-boat fleets of identical M32s to be transported to WMRT venues around the world.  Fleet racing will become a part of the events, as will an entirely new prize money structure – basically, Aston Harald founder and longtime sailing sponsor Hakan Svensson (ex-Berg Propulsion CEO and Puma/Mar Mostro sponsor) wants to use the M32 as a modern platform to provide younger sailors with the pathway to top-level pro racing that doesn't exist today.
In some ways, the WMRT will go back to basics, regaining its stature as the feeder that it was back in the IACC days.  In other ways, it's an entirely new day with an entirely new vision, and we're proud to have been around to help the wonderful Goran Marstrom put the rig up on the first-ever M32 in Miami, 2012.
There's even more exciting news to come about the revamped WMRT during a press conference next Wednesday at the Stena Match Cup Sweden; it'll be streamed live.  And keep your eyes out for more full-noise action at the next M32 Scandinavian Series in Copenhagen in August.
The rendering of Valhalla ( Svensson's new M32) shows that the Viking spirit is still alive and well in the Western isles of Sweden. If you've been itching to go live in the land of a million perfect blondes and you know carbon fiber, they're hiring…
Got questions or wanna read the full release?  Here.
June 25th, 2015
Some call him King Knut with a smirk, and others re-arrange the letters slightly, but we're still pretty big fans of the benevolent dictator behind the unqualified success of the 2014-15 Volvo Ocean Race.  We put Knut's feet to the fire on the Spindrift accident, the lack of continuity of sponsors, and plenty more nuts and bolts for those who really care about the biggest event in yacht racing.  About an hour of 'media round table' discussion that quickly devolved to a Knut and Clean chat in the Sailors Terrace in Gothenburg.
In other breaking VOR news, SA'er 'peterdane' deciphered a GBurg news story and believes the jailed racers are Andre Fonseca and Antonio Cuervas-Mons; released on their own recognizance but banned from leaving Sweden, they'll be aboard for the In-Port Race this Saturday that will decide fourth place overall.
June 25th, 2015
Sea, sex, sun before the Tour Voile courtesy of Christphe Favreau. More shots here.
June 24th, 2015
A sad day for dinghy sailing in the UK. Loss of a well known great family club..
Dear Member,
I bring you very sad news about the future of our Club.
In 2008 the Club signed a lease which means we now pay £160,000 a year for the use of our facilities. The Club has lost money every year since. A rent of £160,000 a year is untenable for a members sailing club, unheard of within the sailing world. Queen Mary is probably the most comparable club to us pays some £20,000 a year. The only reason we have been able to continue is down to the reserves of the Club and the goodwill of the membership, both of which I believe are exhausted.
This year's fall-off in membership renewals forced us to approach the landlord, Bewl Water Boating Ltd. to renegotiate the level of rent the Club has to pay.
The membership renewals looked initially strong and in-line with last year's figures, more people renewed early. However it became apparent we had many fewer latecomers renewing. This in turn caused a revised view of the targets for training this year.
We have already paid the landlord some £39,943 in the first 3 months of this year, this is as much as any other inland club the RYA could give us figures for pays in an entire year. Our request was for a rent-free period and to renegotiate the rent in-line with a level the Club could bear moving forward. On Thursday 18th of June we received the outcome of these discussions and not only has the landlord refused any movement but in addition they have rescinded a longstanding agreement for us to pay our rent monthly.
The landlord has presented us with an invoice for the next 3 months as per the terms or our original lease. This becomes payable Wednesday 24th of June making the club unable to pay its debts as they fall due.
June 24th, 2015
Big Pimpin'
Brought to you by OceanPlanet Energy (Vendee Globe finisher Haji/Bruce Schwab). Want to keep your batteries topped off, but don't want to be (or hire) a marine electrician?
Check out the new Solbian Allin1 solar panel with SunPower cells and a built-in MPPT controller. With the controller mounted on the face of the panel, all you have to do is connect 2 wires to the battery and your batteries will stay topped off while you are away.
Available in 23W, 47W and 72W, these panels are thin, lightweight, semi-flexible, and VERY easy to install.
Check out the OceanPlanet Energy website for more information on the Allin1 panels and to see the entire line of Solbian solar panels.
June 24th, 2015
Yeah, this is what it's all about! Props to Anarchist Capo.
June 23rd, 2015
Big Pimpin'
PredictWind's easy to use weather routing tool with intuitive drag and drop interface is the best way to find the safest or fastest route, and the forecasted conditions for your passage. PredictWind Weather Routing total downloads are approximately 1% of the equivalent GRIB files. A 'game changer' for Satellite & SSB communications. Simply set your start time, drag and drop your route waypoints, then PredictWind calculates the best route for your passage.
Instantly compare 4 forecast models, compared with traditional weather routing tools which rely on a single forecast model. Weather routing is available on the forecast website, iOS and Android apps and the PredictWind Offshore App. Try Weather Routing today with a 3 month money back guarantee. Check the video.
June 23rd, 2015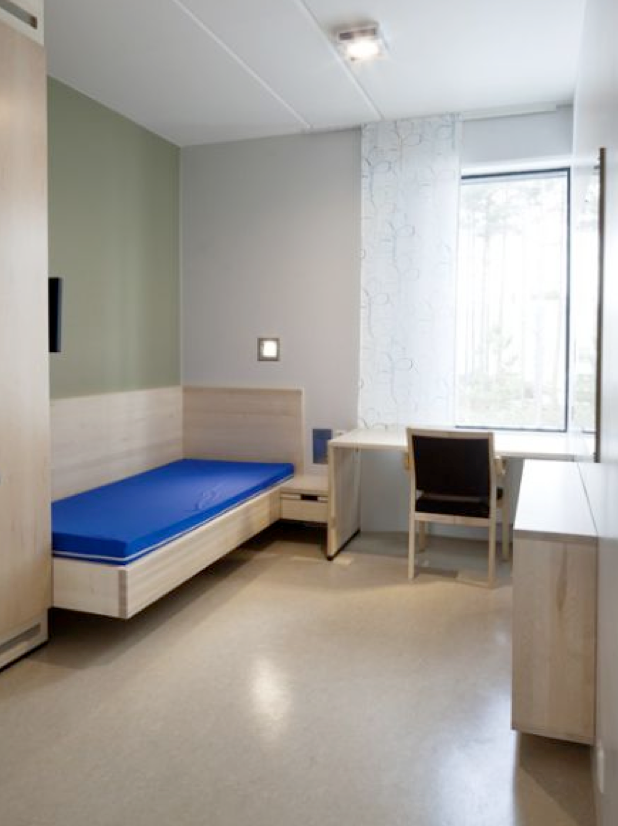 No, this is not a new micro-room in your local IKEA – it's actually a real, live Swedish jail, perhaps similar to the view of two Volvo Ocean Race sailors who were allegedly arrested last night for assault.
In a story that reminds us that the race is still (thankfully) made up of living and breathing sailors, Gothenburg broadcaster SVT Väst reported that two racers allegedly got into a good one last night with several security guards and police officers, and ended up in the pokey, where they remain.
Our own inquiries revealed that a couple of overzealous security guards decided to show how tough they were when the possibly overserved racers asked for more drinks in the exclusive Ocean Race Club.  According to SVT, two guards were taken to the hospital, one after being kicked in the head and chest, the other after having a chunk taken out of his thumb.
When local police showed up, one of the sailors allegedly resisted arrest, assaulting an officer and guaranteeing it wouldn't be just an overnight cool-off in the drunk tank.
Several witnesses told Sailing Anarchy that both sailors were from MAPFRE. There's just something about those (allegedly) fiery latinos.
VOR's official word is typically sparse: "Two men, who suffered minor injuries, have been released from hospital after being examined as a precaution.  We will follow the Swedish police procedure in not naming those involved. We are working with the authorities to establish the facts. It would be inappropriate for us to comment further while the investigation is continuing."
This and everything else we can find is in the thread, and stay tuned for interviews, a live talk show, and more during our Sperry supported coverage of everything Gothenburg this week.
June 23rd, 2015
Pretty impressive rig, at least one very impressive sailor onboard. Will L'Hydroptere crush it or be crushed? Follow their journey…Photo thanks to Anarchist John.
June 22nd, 2015