the angle of the dangle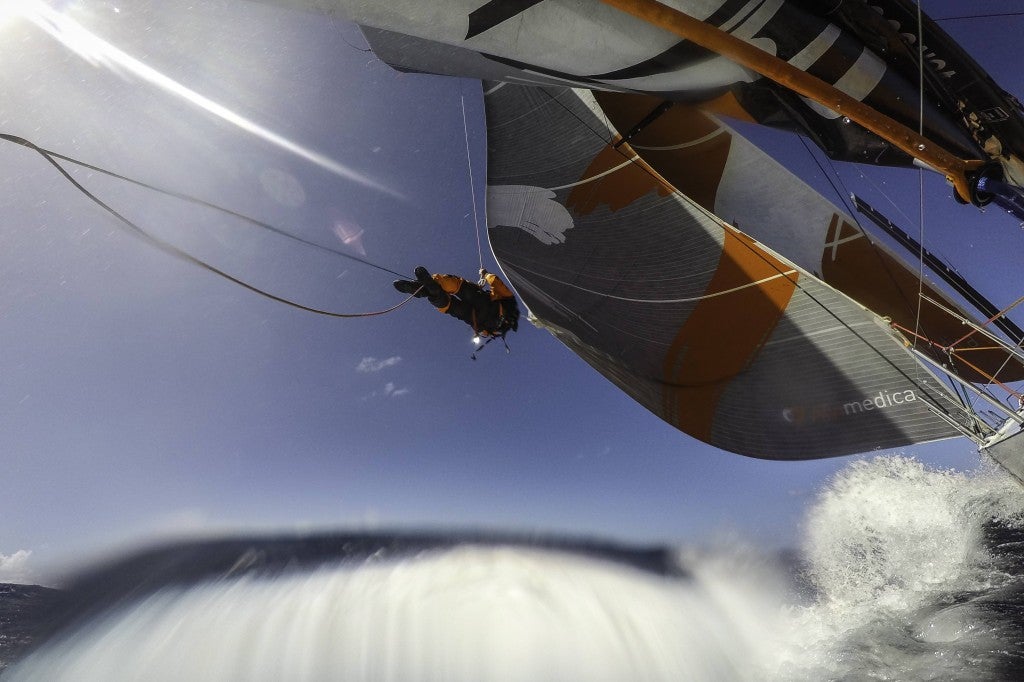 With thousands of photos coming through the Volvo Ocean Race satellite pipeline it's easy to skim past them, but this one sent in from Amory Ross a few days ago is, as of today, our favorite shot of the entire race.  It's likely Team Alvimedica bowman Nick Dana untrapping a halyard in big waves churned up by Cyclone Pam, and the tilt/shift effect on the crashing wave and the crispness of the headsail and logo create a truly unique and stunning contrast aboard the boat that's currently in the lead as they work their way into the Southern Ocean.  For one of the prettiest art shots of the race, check another Amory grab here.
Weather analysis, race chatter, and general yapping along with hundreds of your buddies in here.
March 20th, 2015