But badass, no doubt! From Anarchist Joachim:
Self built from plywood left overs, on the cheap, 49 sqft sail area, loosely based on the ST49 design by John Eisenlohr. This was my third outing with the boat on ice. Still learning the ropes of wing sailing. (I have sailed most everything else, big and small – multiple national champion in Contender class) Fun, fun, fun! Effortless speed, all loads self contained in wing. Way more comfortable than a DN. Control with two fingers (and two big toes for steering).
Scary to feel the powers at work when the flow fully attaches and the boat just keeps accelerating, and keeps going faster and faster. Goes to weather real well, super efficient. None of the other boats that day could keep up with speed or angles, incl. the skeeters.
January 18th, 2017
While the leading boats in the Cape to Rio race are enjoying the spoils of Brazil; caipirinhas and more red meat that is humanly possible to consume, one team, the Ullman Challenge, is struggling to make the finish. They were rolling downwind in a decent breeze late yesterday when things came to a sticky end. Here is their message sent to Race HQ.
"Please be advised that The Ullman Challenge lost her rudder at 18H00 Z in position 22 50.5 S 040 15.7 W (approximately 158 miles E of Rio de Janiero).  All crew are safe and OK.  Rudder stock is intact and the vessel is NOT taking on water.  We will jury rig a rudder and continue towards Rio as best we can. We do not require assistance but would just like to keep everybody informed."
This team, made up of mostly non-white sailors from very impoverished neighborhoods around Cape Town were, as their slogan states, Following a Dream. They were holding their own in a very competitive fleet and fast closing in on the finish line when the rudder blade sheared off without warning. The sea condition was rough but overnight they have been able to fashion two jury rigs using floorboards out of the boat. One jury rig is for light wind conditions and the other is for when the wind picks up which it is expected to do as they get closer to the finish in Rio.
This morning navigator Nick Leggatt sent the following update. "We are now within sight of Cabo Frio. Our intention is to complete the race under our own power and to declare that any hours that the engine was used was done so to avoid ships and rocks. The wind remains from the NNE at 20-25 knots.  Sea state remains rough but manageable. Less than 100 miles to go to Rio.  With boat speed around 5 knots we expect to arrive sometime on Thursday."
Here's wishing the 27 year old skipper Theo Jon and his team a safe sail into the shadow of Sugarloaf Mountain and congratulate them on persevering when it would have been so easy to take a tow.
January 18th, 2017
Now this is the look we like. But the question remains, "what is it"?
January 17th, 2017
In news that will make even the most cynical US Sailing Team spectator rejoice, Anna Tunnicliffe has entered her Laser  in the Sailing World Cup Miami next week for the first step in what everyone hopes is a huge comeback.  By most accounts the fittest sailor in the world (and possibly the single fittest athlete on the entire US Olympic Team back in '12 according to USOC staff), Tunnicliffe famously ditched her 2016 campaign for a life of Crossfitting with her significant other (and you really want to see that photo…)
Tuna did well in the huge world of Crossfit but failed to set the world on fire,  and we're praying a good result in Miami will get her sailing passions rekindled for the 2020 cycle.  Anna is an absolute beast on the water and she'd be an immediate medal favorite anywhere she competes, but she adds a lot more than that to any team: Her work ethic, mentoring ability, and team leadership are legendary. Anna's already been working out with the team in Miami, and she's picked up right where she left off.  Please, Anna!
January 17th, 2017
If you've been scared to make the move to electric propulsion, the time is now, and we thank our friends at Stephens Waring Design for making repowering with a Torqeedo look so easy.  Here's how they did it for Azulita – go to their site to find out more and sign up for their industry-leading newsletter.
Thanks to the folks at Torqeedo, getting rid of that silly old internal combustion engine has never been easier.
Back in 2014, one of our favorite smaller designs, The Signature Series 24, got a loving prototype build up at the Northwestern School of Boatbuilding, in Port Hadlock, Washington. Christened Azulita at the Port Townsend Wooden Boat Festival, that year, this little Spirit of Tradition honey has since made her way to the mid-west. These days she charms her current owners daysailing on Lake Michigan.
(Go ahead, waste the morning and check this video of her footing around in, at most 5 knots of breeze. We look at this clip all time. And dream. She's really is the perfect little boat.)
Like a lot of small boats, Azulita bumbled through the grim auxiliary power issue with the usual stupid-ugly, side-mounted, small-horsepower electric "sheer killers," oh sorry … motor.
So late last year, we were thrilled to from Auzilita's owner: Praise the heavens, he he wanted to retro-fit in a new, way-slick propulsion system. A Torqeedo 'Cruise' fixed pod and dump the side-mounted Cuisinart from hell that had become too painful for the owners to handle. And if you have not checked out these small, all-in-one electric power systems, by all means do.  For $5,000 — or about the same cost as a combined outboard, control system, and fuel tanks — you get a motor, a battery control system, a throttle, a battery, cable, parts and clear enough instructions so any competent yard can install the system in less than a day.
In fact, we think the Torqeedo is so simple, you could probably install the thing yourself.  So in that DIY/SOT, we're including some of our working drawings to help you get started.
Here's some notes.
The Motor Is On the Outside: The big news with the Torqeedo, and some other similar pods, is the motor is not in the boat.  It's right down there near the prop encased in its aluminum lower strut, in the water. Think about how cool that is: The motor needs no cooling system. It's in the cold water!  There is no drive shaft. Instead, installation is all about mounting the prop/motor housing, smart placement, drilling some holes in the right places, designing a proper mounting structure and then running the control wires to the battery and throttle.  That's pretty much it.
The Battery is No Big Thing.  Torqeedo intelligently uses so-called lithium iron phosphate batteries to drive its system.  Those are the smart ones that don't explode, unlike what's in your smart phone or the 787 Dreamliner.  Just locate this battery for best trim results in the boat securely.  And you are all set.  The install is very hard to mess up with the Torqeedo system.
You're drilling a hole, not installing a drive shaft.  Since you are just running control wires, and not a vibrating turning drive shaft, the through-hull is merely a single vertical hole drilled into and through the boat, sided by two smaller holes for thru-bolting the entire pod/strut in place.  The drilled holes need proper protection and to be well structured, secure, sealed, and stable. We included the drawing to show you how simple it really is.  Anybody can do it.
Read the Instructions. Honestly, the only way we can see screwing this up is succumbing to Male Answer Syndrome, and trying to drop this unit without going through the manuals. Don't be a dope.  Instead, click here and download the actually pretty well-written instruction set that's both in English and German. You will find these Bedienungsanleitung worth reading even if you're planning to hire the work.
Obviously, we would happy to hear from you about your propulsion needs. We have several sophisticated cross-platform projects crossing our desks as we speak. But that's not the point here today. We think Torqeedo is a great idea. And it deserves our support: We're happy to forward you our drawings, as long as you understand you are using them at your own risk, and you will likely benefit from designers, like us, to help with particulars regarding your  your boat. You will find we can save you a ton of time. If you want to do it yourself, great. Just email us and we will gladly assist in helping you sort the best solution forward.
In sum, if you're thinking of re-powering away from internal combustion engines, by all means, start with this power pod.  It's easy, perfect for any small sailboat, and oh boy does it work.
Gute Arbeit, TORQEEDO!
January 17th, 2017
Francis Joyon and the crew of IDEC Sport are doing incredible things out there as they blaze their way to a likely smashing of the outright round-the-world record.  After watching the video above, we are, quite simply, in awe, and praying for no record-ending problems.  There's up-to-the-minute info in the thread, and a nice graphical interface for the trip here.  Below is a translation from SA'er 'Laurent' of the latest info regarding light air and repairs:
"We are in some kind of ridge that is regenerating itself as we progress. Eventually, two wind systems from the general direction of South East will merge and become the true SE Trades wind. We should be able to use it up to the Equator. We should escape from the current light variable winds sometime in the middle of the night.
 
"We had some computer problems. We fixed the bow and then the mainsail traveler. We had to dismantle it and put it back together. The gennaker furler drum freed itself and dinged the hull in a dozen places. I fixed the small holes to make sure that the honeycomb will not get torn off by waves. We took advantage of the light winds to fix everything. One hour wasted now does not delay our crossing at the Equator. Whether we go fast or not right now does not really matter.
 
"We go fast because the guys cannot help themselves… As soon as there is a puff, they trim in the sails, and then we fall in the next wind hole… It is in their nature, you cannot stop them. It is just as well like this."

Also, Marcel van Triest explains that between a close-to-Argentina route, with a lot of close hauled sailing and a looong curved route towards the East, they decided to take a median route. It is a little bit "chaotic" (fast, stop, fast, stop) but they are satisfied with it.
January 17th, 2017
With the America's Cup struggling to get anyone, anywhere to pay attention to it, former Oracle Racing Exec and former GGYC Vice Commodore Tom Ehman continues to stir the shit in the AC bowl.  Ehman's post, reprinted to the left, points out yet another in a long line of sponsors to be burned out of the AC by Russell and friends.  We note that while the AC has indeed scrubbed Bremont from their site, there is still quite a lot of active AC content on the Bremont site (see here, and here, ironically including a countdown timer to the event).  More ironically, we note that Ehman is still listed on the GGYC website with his old job, so clearly web maintenance ain't high on either Bremont or the Golden Gate priority list.
There's still discussion amongst the diehards as well as a few spy pics of the new AC50s in the AC forum…go there if you absolutely must, or go and beat up on Ehman on his FB page.
January 17th, 2017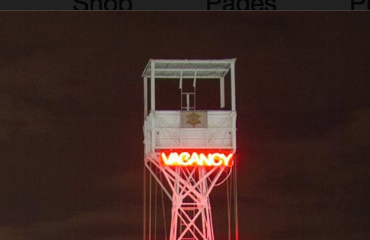 Clean Report
With 2017 marking the 30th anniversary of Quantum Key West Race Week, we expected something something of a boost to the once-great regatta – an event that had seen 12 straight years of declining overall and section fleets through last year.  But when we looked at the results from opening day, we were actually quite stunned to find just 87 boats on the scorelines – the smallest overall KWRW fleet we can find recorded numbers for, and a whopping 40 boats off 2016 (a 30% slide)!
Now that all the big boats have thrown in the towel, the TP52s are actually the largest boats competing at the entire event, and of course they are the only grand prix racing left down South, and with the Melges, Marstrom, and even J/70 numbers off, that's a great thing for the hundred-plus pro sailors signed on to crew during one of the hottest TP52 seasons in a decade.  But for the family sailor, the club racer, the aspiring one-design competitor, and most especially the international competitor, it sure does look like it's over, and the Storm Trysail Club is busily hammering away at the coffin nails so effectively placed in the 2000′s by the previous organizer of the event.  And considering their nearly non-existent marketing and promo of the event this past year, precisely zero people are surprised (did they spend all their marketing money on this 'commemorative anniversary program'???)
We will be conducting a postmortem of the victim in a special podcast next week, discussing the issue with pros, amateurs, and organizers to find out what happened, whether the event can even exist at 87 entries, and where are the alternatives. Got questions for them or your own ideas on just what happened?  Say your piece here.
January 17th, 2017
First images out of KWRW. Thanks to Max Ranchi.
January 16th, 2017
It's coming down to a nail biting finish of the Vendée Globe as the two boats at the front of the fleet are keeping the pedal to the ground eating up the last 1,000 miles to the finish in Les Sables-d'Olonne. So much so that Alex Thompson on Hugo Boss has set – subject to ratification – a new 24-hour single-handed record for the most distance covered in a 24-hour period.
Overnight Thompson sailed an incredible 536.81 nautical miles. This is the second time that Thompson has broken the record in this race  which stands at 534.48 miles and was set by the French sailor Francois Gabart in the last Vendée. Earlier in the race he covered 535.34 miles but it was not considered a new record. In a quirk in the regulations you have to beat the "old" distance by more than one nautical mile and Thompson fell short by a couple of hundred meters. Having this distance ratified will be sweet icing for Alex and further proof that he is not holding back anything in his pursuit of Armel Le Cléac'h on Banque Populaire. As of writing Le Cléac'h has 812 miles to go to the finish and Alex trails him by just 78 miles.
For the last few days Armel has been employing a basic tenet of sailboat racing; he is staying between his rival and the finish line and with the current weather pattern there seem to be few "passing lanes" for the trailing boat. They both have to deal with the same conditions and while I am rooting for Alex I am in immense awe of Armel Le Cléac'h who has sailed an impeccable race and quite frankly deserves to win. He has been the bridesmaid in the last two Vendee Globes and with a hugely funded effort and most of France cheering for him it would be terrible if he lost out at the last minute. Le Cléac'h finished just 3 hours and 15 minutes astern of Gabart four years ago. You can bet be is hoping to be on the plus side of the ledger this time.
Right now Hugo Boss and Banque Populaire are riding the western edge of a small low pressure and will soon see lighter conditions as they straighten out their track for the finish line. Le Cléac'h admitted in a interview that he was feeling the pressure and one can only imagine what he must have been going through. It's a razor fine line between pushing hard enough to stay ahead and not so hard that you break your boat. Both sailors have been at sea for over 71 days and must be looking forward to a hot shower and a well deserved cold beer. They are expected to finish in France late Thursday or early Friday morning.
- Brian Hancock. Be sure to check out Brian's way to help you sail better!
January 16th, 2017