Kelly Johnson of Windsor Ontario preparing to start the 2015 Bayview Port Huron to Mackinaw Race aboard her vintage Viking 28 Shenanigans. She went on to win the double handed class and finish 18th out of 100 overall.
July 29th, 2015
Who says beach cats can't race offshore?  Randy Miller's M32 catamaran horizoned the 100-ish NM Santa Barbara to King Harbor fleet this weekend, beating Bill Gibbs 52-foot cat Afterburner by almost three hours and the first monohull – a TP52 – by almost two and a half. Here's Randy's report, from the thread.
We deployed our gennaker right from the start and that kept us moving through the glass at 6-8kts but at least 15 degrees lower than most everyone else.  We made two short miserable tacks back to the fleet through about 120 degrees and then made up our minds that we needed to just keep the boat moving down the course, sail our own race, and that patience and perseverance would win the day.  Credit to our most excellent navigator. So we followed the beach with the gennaker up trying to sail as tight as we could without parking the boat and waiting for the pressure to build and clock North.  It finally happened at around 14:30.  The wind began filling in and clocking North and we got lifted right up to the West end of Anacapa doing 12-15kts close reaching in the light but building breeze.
Near Anacapa we saw a ton of wildlife.  Several whales, a large pod of dolphins, seals jumping out of the water, big fish jumping out of the water.  All very cool to see.
On the back side of Anacapa the wind was steady and mostly West with still some South I think so no lee off of Santa Cruz Island.  We bore away around Anacapa but stayed on Starboard for another 45 minutes making 17-18kts with great VMG towards King Harbor.  Then we gybed in for Malibu and slowly accelerated up to 20-22kts.  We had to gybe twice to clear a freighter in the channel but kept on building speed until we blasted by Pt Dume doing 24-25kts.
From Pt. Dume we had just about a perfect layline all the way into King Harbor that allowed us to come up at the end into the fading breeze to keep the speed on all the way to the bell buoy.
Even with 150lbs of extra safety gear and a painful start, we kept the boat moving and had a blast sailing 97.7 miles at an average speed through the water of 13.4kts.  We had a great crew that sailed well and stayed focused for the whole day.  This after 3 straight days of loading, and trailering, and building, and launching, and staging vehicles and driving around LA.  What a mission! Thanks guys.
This was my first mid-distance race on the boat and it was a fantastic experience.  I can't wait to do more.  Hopefully the ORCA guys didn't mind us playing in their sandbox.  Thank you ORCA for helping me satisfy the safety requirements for the race.  Santa Barbara and the whole coast and waters were absolutely beautiful.
The only negative was getting a call from the race committee this morning delivering the infuriating news that one of the TP52s (guess which one) lodged a protest against us saying they were "sure [I] didn't complete the proper course in the Santa Barbara race and should withdraw."  And that I "should have rounded Anacapa Island."
I replied by providing my GPS track.  This satisfied the race committee but not these guys because according to them, "not one person in the fleet saw [us] round Anacapa Island."  Apparently, the mind cannot comprehend that inshore and in coastal waters an M32 beach cat crushes a TP52 lead mine all day long.
Despite the annoyance of managing the protest today I still managed to take my wife, uncle, and 93-year-old grandpa for a joyride out of Marina Del Rey and get down to King Harbor for the party and to pick up my winning silver octopus cupcake stand trophy.  Good times!
July 28th, 2015
Even the most corporate-raiding sailor still considers himself something of a conservationist; the time we all spend amongst nature's beauty means we pay more attention than most to the problems facing our natural world.  But to the overwhelming majority of sailors, seamanship and respect for other vessels is at least as powerful as our love of nature, which is why there's such a love/hate relationship between sailors and the activists at Sea Shepherd.
Here at SA, we are overwhelmgly in favor of what they do. If world governments took more responsibility for the stewardship of our oceans, there wouldn't be a need for the Sea Shaepards, but they aren't, so we can thank this intrepid organization for their incredible efforts.
We don't need to get too deep into who they are; the Whale Wars show and this story show just how agitating Paul Watson and his groupies can be.
New York Times Correspondent Ian Urbina shared a brilliant story this morning that shows the other side of the organization, though – the side that stands up for those who cannot.  It's a story of a ten thousand mile chase through squalls, storms, and the Southern Ocean.  The cast of characters includes ships named after a Simpsons creator and a game show host and the world's most wanted pirate fishing captain, and it all ends with a mysterious sinking and the hunters rescuing the hunted.  We're not even going to give you an excerpt; the article is the single best piece of maritime journalism we've seen this year, so go over to the NYT site and check it out right now.
Photo from Simon Ager/Sea Shepherd Global. Title inspiration comes from the realization that a good song can become great when sung by a hot sailing chick.
July 28th, 2015
Mini sailor on board "roll my chicken" the prototype 679, I am preparing the Mini Transat and also having fun with this fabulous machine.  We had fun last week end in La Rochelle (France) and made this video, a tribute to the performance of Alex Thomson and a good exercise for me and two young film makers. I hope you will enjoy it!  - Anarchist Vincent.
July 27th, 2015
Next time ACEA tell you they've got China – ask them what they actually have. They will probably tell you they have CCTV5. This is 'China Central Television Channel 5′
What they actually have is CCTV5+ which is an internet channel not normal terrestrial TV. This is viewed by 2 and a half people. Sorry, big country so probably a few more than that but (and I do know a few of the sailors in China) I only received one contact about the coverage and it wasn't complimentary.
This event – from ALL the feedback I have seen – on SA, on blogs, even comments from serious experienced professional racer Facebook friends is that this clearly was NOT a success and it wasn't to do with the weather. heavy handed stewards on the land, 4 pounds 50 for some chips and 3 quid for a cup of tea? someone's making a lot of money! and on the water a viewing area that really required binoculars.
Well it was partly to do with the weather but if you have boats so pumped up they cannot sail when it is blowing hard what can you expect.
We can only be fans of so many events but having followed Volvo around the world, surely if ACEA wanted a clue or some little smidgen of an idea how to cover a yacht race they only need to check out the footage coming from Alicante. While they don't have room for an OBR I am sure a couple of Go-pros or remote cams on a foiling cat wouldn't slow it down too much and certainly give a better perspective to those watching on the app or TV – Oops sorry, App not available outside the US, glad I didn't get my credit card out then.
Exciting catamaran racing – let me see. Yep, I think I shall just stick to the eXtreme 40s. As mentioned they are long in the tooth but exciting, a bit crash and burn at times, can capsize without bringing tears to the accountants and are not afraid of a few knots of breeze. Title inspiration thanks to The Normal.
See ya on the water.
Shanghai Sailor
July 27th, 2015
Here's what the morning revealed from our Surreal Hawaii post from yesterday…
July 27th, 2015
It is in fact the mold for the 2015 Barn Door Trophy winner's little baby cousin – a new Bakewell-White 6.4m sports boat with the build just kicking off at MG Composites in Wellington New Zealand.
Sails will be by evolution and carbon rig by NZ Rigging. Due out of the shed end October before shipping to a kiwi client in Australia.Can't wait!
July 27th, 2015
Thursday – July 23rd: beer can kite racing in 'fukitsnukin' conditions.'
I survive the night but don't get anywhere close to getting around the course. Its blowing the dogs off their chains. Foiling in anything over 20 knots still comes with unexpected results at best and bodily or equipment injury at the worst. Do no harm is my mantra.
Friday- July 24th- downwind slalom windsurfing at the St.FYC.
The high wind course was set with 5 gybes from Anita rock to a finish off the St.FYC race deck. The key to slalom racing is getting a good start and coming out of the 1st mark in good position with speed. If you can stay out of trouble the rest of the 2 min race, it's all good. We bang 5 races off in less than an hour and I get my 1st win of the season, capitalizing on the mistakes of others and staying upright.
Saturday- July 25th- Crissy Field Slalom Series.
Its blowing 25-30k+ with big ugly voodoo chop all over the course-perfect for slalom racing! 22 windsurfers take to the city front course again for a 5 buoy downwind race getting 10 heats off before calling it quits or retiring from sheer exhaustion. The biggest upset of the day came in the last race in the biggest breeze with recreation windsurfer, Olan Kenneally from San Francisco getting the last bullet on his wave board and 5.0 rig- proving that its not what you ride- but how you ride it.
By Sunday, I'm spent and decided to skip the SF Classic race, one of my all time favorite long distance race so that I can recover in time for next weeks bender- 4 more days of kite foil racing at the Kite Foil Gold Cup hosted by the St.FYC from July 30-August 2nd. I'm in no way ready for an event like this but all you can is try and hope you learn something and have a little fun in the process.
Sail on,
Steve Bodner
USA-4
July 27th, 2015
Sure, they're long in the tooth, but they look good, they go fast, they sail in 30 knots and they crash all the time.  And it's free.  Enjoy the final breezy day of the Extreme Sailing Series, live from Germany.
July 26th, 2015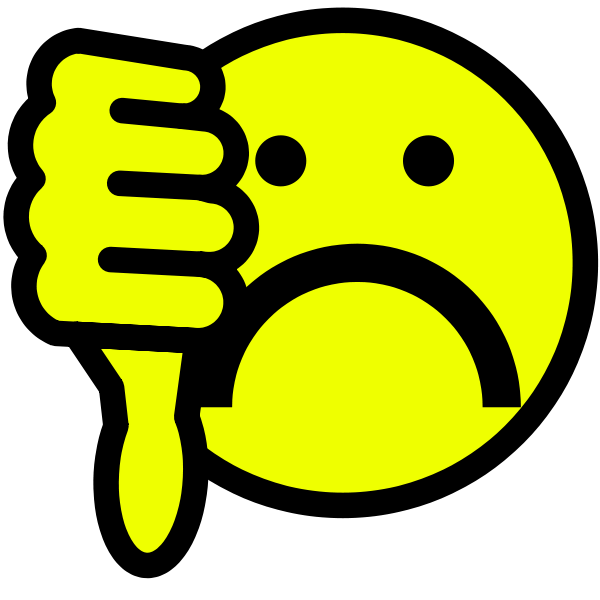 The first of the fan reviews from the ACWS Portsmouth are now in, and surprise, surprise – they're just as bad as the online and app community. Hey Gosling's, Louis Vuitton, and anyone else who paid real money to be part of this clown parade: You listening yet? From SA'er "Quirky Torok":
July 26th, 2015